SEO for ecommerce websites: Getting started with B2C SEO
With most online sales journeys beginning with a Google search, having a good search engine ranking has never been more important for ambitious eCommerce businesses. Granted, making it to the number one spot on search engines like Google is no easy task; but it is still something every eCommerce brand sets out to achieve.
In this blog, we're going to look at some of the best SEO (search engine optimisation) practices eCommerce businesses can use to achieve better search engine ranking results.
SEO refers to the process of optimising your website so that it ranks highly on search engine results pages. You can perform SEO in a variety of ways, including:
Optimising your web content with high ranking keywords

Creating user-friendly and helpful content (search engines like Google highly value content that provides a useful service)

Create compelling meta titles and descriptions

Increase your page loading speed

Provide a user-friendly experience overall

Optimise your website for mobile and tablet users
Although some of these points might sound difficult and time consuming, in truth, SEO doesn't have to be a brainbuster. It can actually be quite a simple, cost-effective marketing tool when used correctly, particularly for ambitious eCommerce businesses. 
How important is eCommerce SEO for your site?
If a tree falls over in a forest and no one hears it, does it still make a sound? Think of this proverb every time you make adjustments to your eCommerce website. It doesn't matter how great your products are or how aesthetic the layout of your website is – if your SEO isn't up to scratch, no one will find it.
Regardless of your opinions of SEO, it undoubtedly plays a significant role in the success or failure of any eCommerce website. If you have a live website, it will have a search engine ranking. This is true for eCommerce websites of all sizes – whether you're a small independent shop or you're a global powerhouse, search engines like Google utilise tools such as local SEO and international SEO to determine your search engine rankings.
The Brains is London's leading eCommerce SEO agency, offering both local SEO services and international SEO services, but we don't stop there – we offer a full range of digital services to help brands achieve excellent search engine rankings, drive conversions and generate leads. Whether you're looking for some general SEO advice or a full SEO audit, our Brainy SEO experts can help.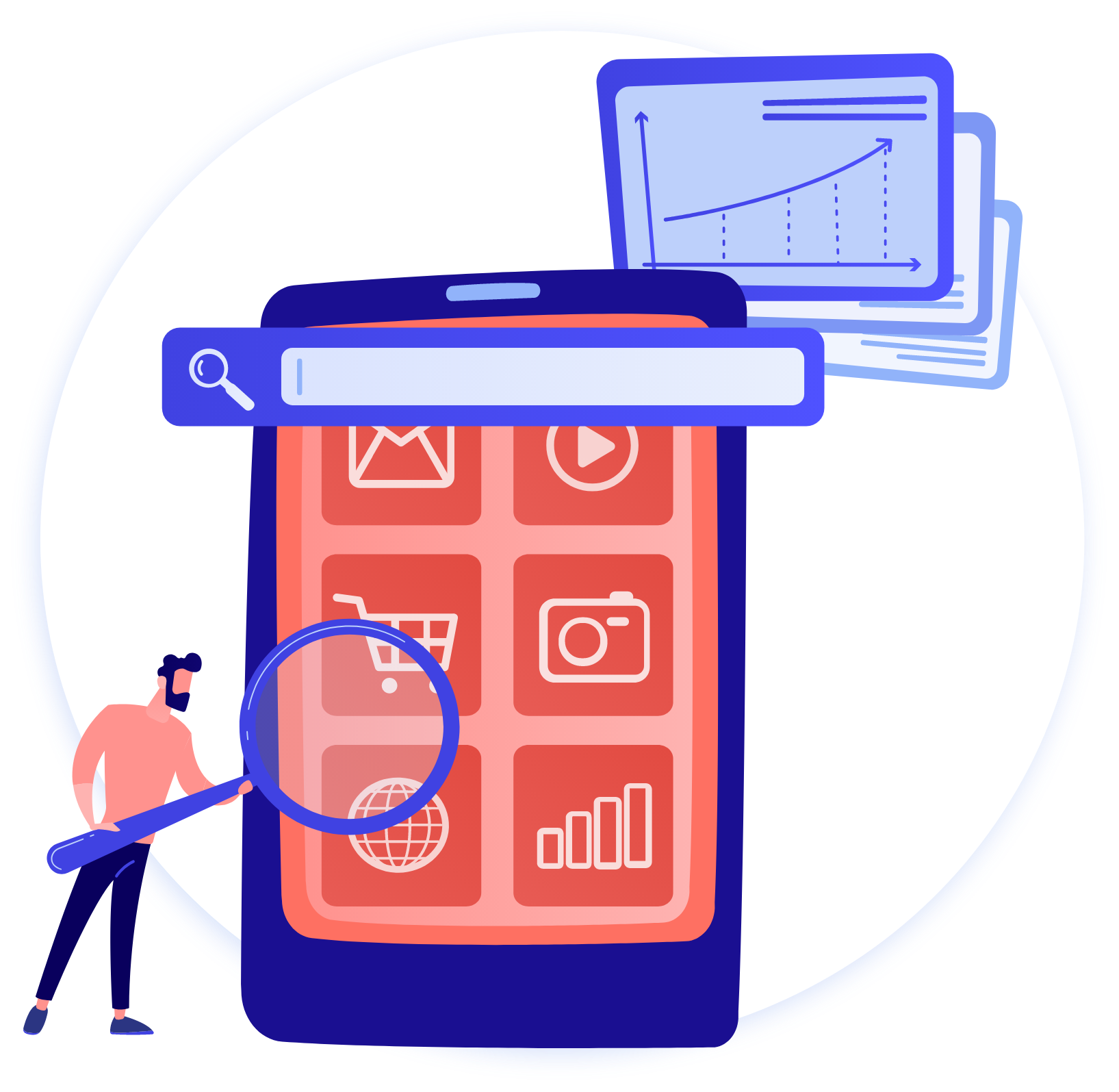 Best practices for eCommerce SEO
Before we get into the nitty-gritty of eCommerce SEO practices, let's begin with one of the most important SEO principles that many eCommerce sites forget: creating unique and useful content.
Search engines like Google look for original content that is helpful and provides a service for its readers. When you create content, keep in mind that Google highly values authority and expertise on topics, so make sure that you're offering a unique and in-depth take on whatever it is you're writing about.
It's also worth remembering that you're writing for humans, not machines. While Google determines your position in the rankings, it is the prospective customer you're looking to turn into a lead! Even if the search engines love your content, if it doesn't resonate with your target audience, you won't get the sale.
Top tip: Write engaging blogs!
Blogs can be a great way to display original and useful content to your readers. Even if search engines don't pick up on it straight away, your readers are more likely to purchase from you if they feel your content is helpful. At The Brains, create content that will engage with your target audience, help drive conversions and increase lead generation.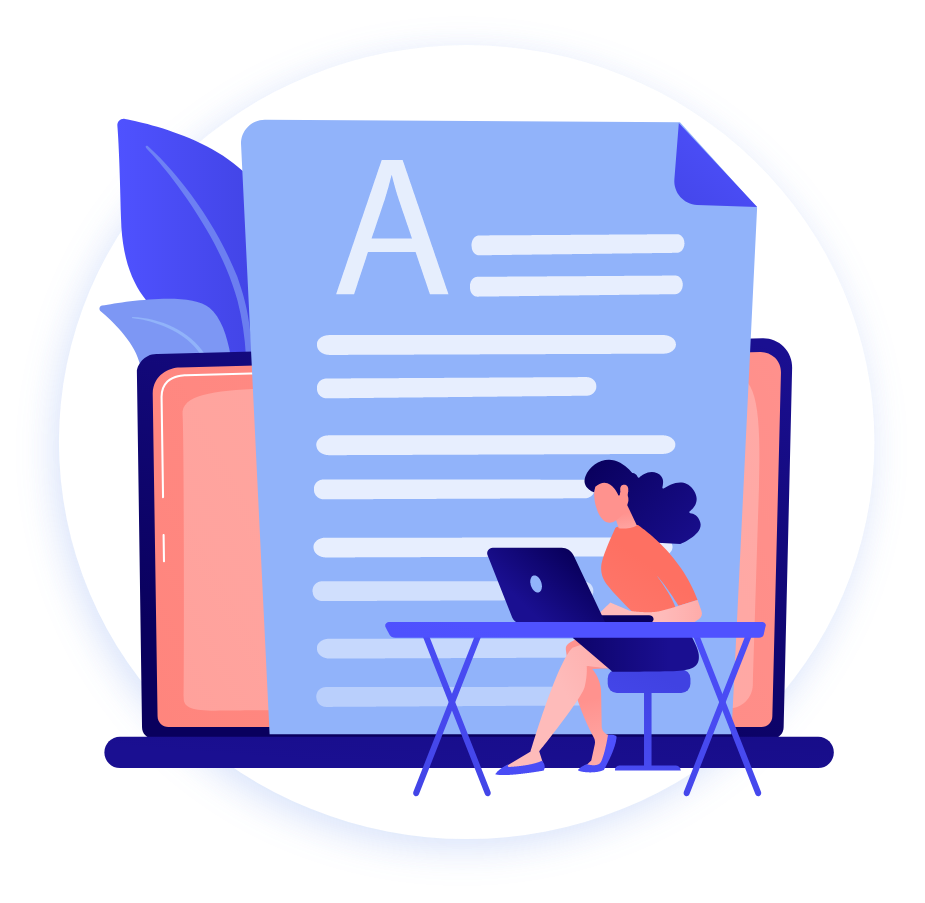 If you have any experience with SEO, you'll know how important keyword research is. Keywords are one of the main things search engines look for when they categorise their results, so it's important to spend some quality time picking out keywords your users will be using when searching for your products.
Several SEO tools and websites like Yoast, ahrefs and SEMrush will help you identify keywords and give you metrics like search volume and keyword difficulty. But, before you do that, it's always helpful to do some investigating of your own.
Start by searching keywords that you think are associated with your business. For instance, if you're an online musical instrument retailer, you might want to check out keywords like 'electric guitar starter pack' or 'guitar for beginners'. Granted, if you're new to SEO or you're not aware of your search engine ranking position, you're probably going to struggle to get to the front page for these terms. However, it will give you a good indication of who is on the front page, and you can then start to look at what SEO strategies got them there.
As much as we want you to shoot for the stars, it's important to understand that some keywords might be out of your range in the beginning. There's no exact formula for SEO, but it's helpful to look at your business and see how you compare to the companies that are ranking for the keywords with the highest search volume. SEO can take time and patience, which is why we always recommend hiring an expert search engine marketing agency to help get things moving.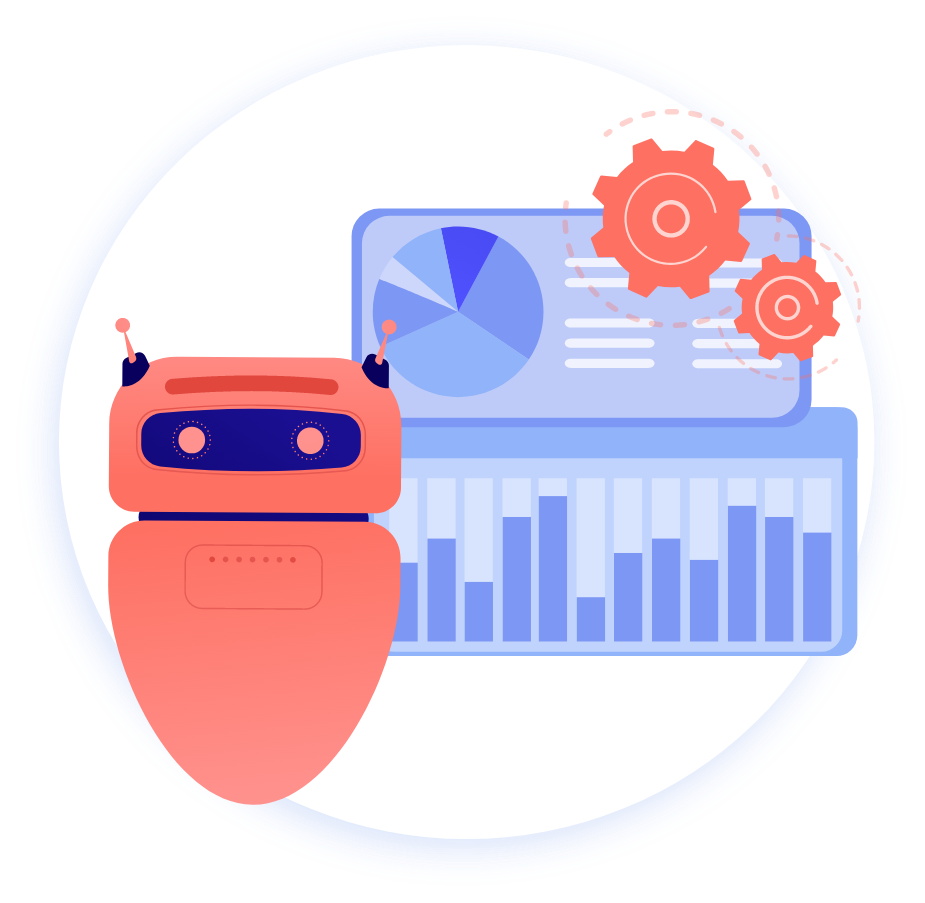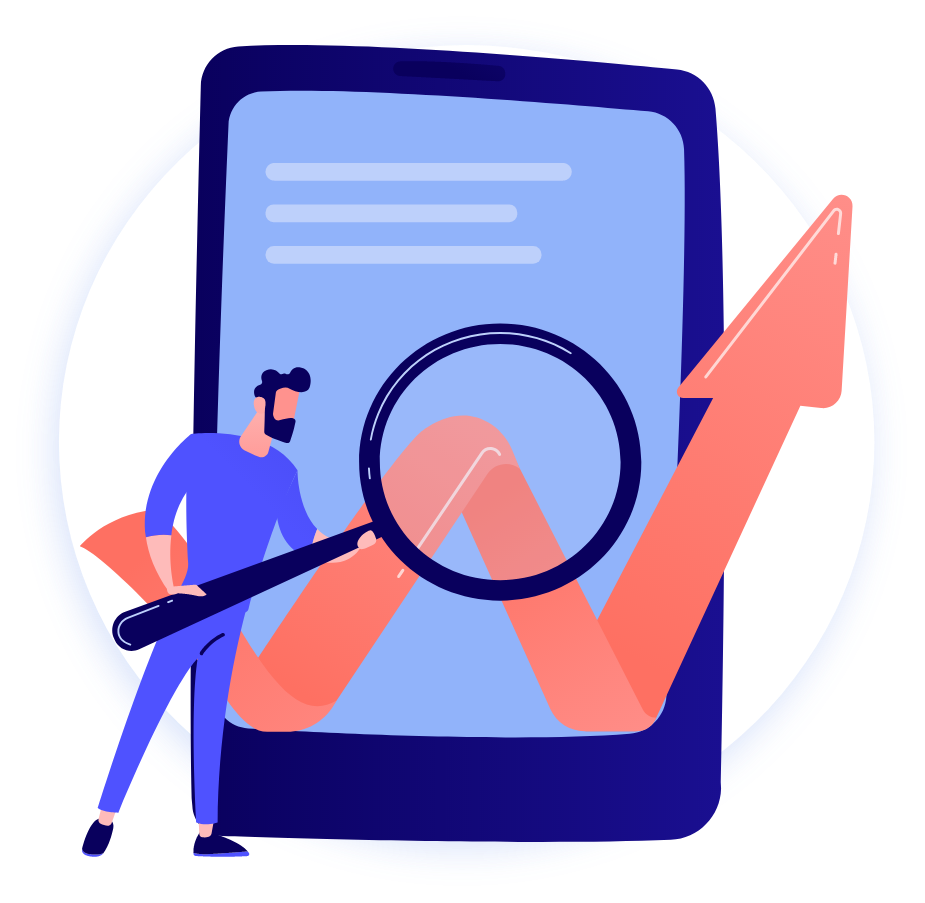 Create content with search intent in mind
Search engines like Google are always trying to help searchers as much as possible; that's why it's vital that you create content with search intent in mind.
Search intent is how people pose questions on Google. For instance, someone might type the question, 'how to create summer dresses.' Google will interpret this question as someone looking for advice regarding dressmaking, so the top results will be information pages, blogs or videos. However, if someone types, 'buy summer dress', Google will see that as someone looking to make a purchase and list eCommerce sites. So, when you pick your keywords and phrases, consider what your customers will be typing into Google when looking for your products.
Stay on top of your technical SEO
While on-page SEO arguably takes centre stage when it comes to eCommerce SEO, it's important to spend some time looking at your technical SEO to make sure that it's not negatively affecting your search engine rankings.
While we're only going to take a brief look at some of the major technical SEO flaws eCommerce businesses encounter, you can head over to our main technical SEO page, where you can find out more information and get in touch with one of our in-house technical SEO experts.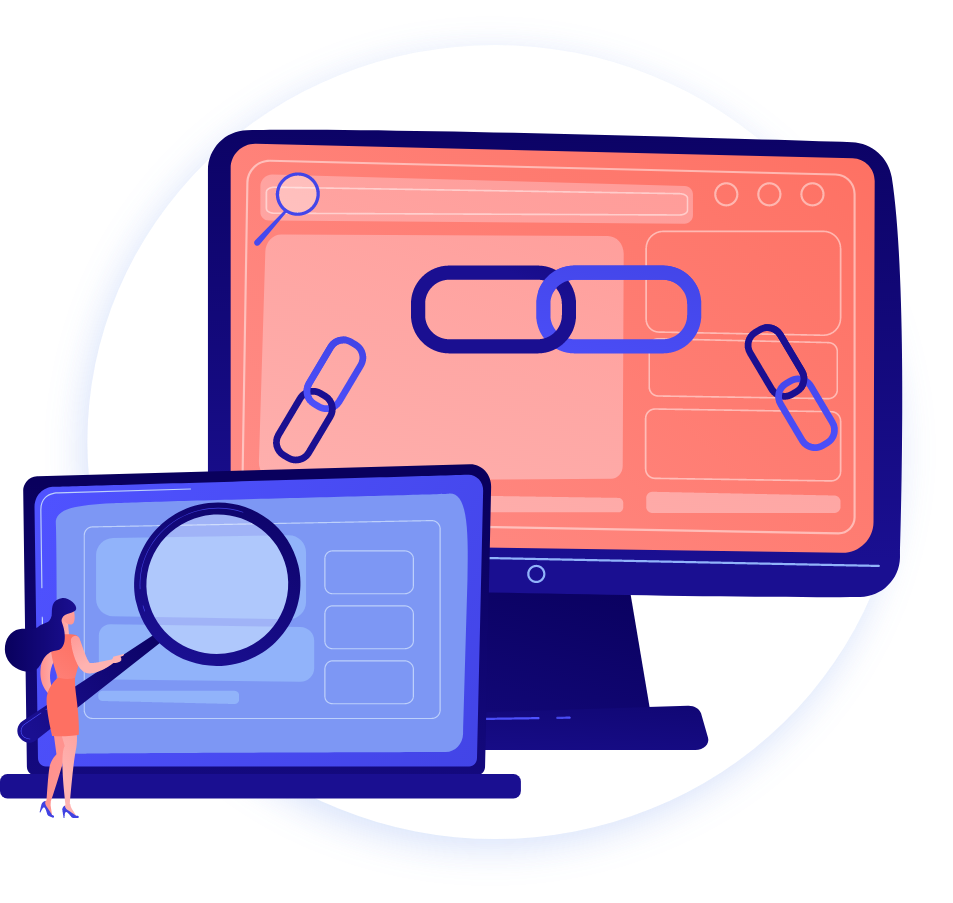 Be careful not to cannibalise your pages

by targeting multiple pages with the same keyword. You might not realise you're doing it, but it's important to keep an eye out for it as it can have some serious adverse effects on your rankings. 

Don't duplicate your content

. It might seem like a logical option to copy and paste information from one page to another if it's saying the same thing, but search engines like Google will notice and actively decrease your ranking.

Create a user-friendly sitemap. Google takes sitemaps very seriously and uses them as a determining factor when choosing their rankings. Search engines use robots to crawl web pages before determining their rankings, so if your pages are poorly linked and hard to navigate, your rankings will suffer. Check out our SEO audit services if you're unsure about the current health of your sitemap.
Mobile friendliness is a must!
Recently, Google has placed a significant emphasis on what they refer to as "mobile-first." For many years, consumers did most of their online shopping on desktops. But, with major eCommerce sites like Amazon and Google shopping optimising their websites for mobile, this is changing by the day.
As a result, Google is placing a considerable emphasis on websites being fully optimised for mobile when choosing their rankings. So, how do you optimise for mobile?
Think small screen. This might sound obvious, but everything you create for your website has to look just as good on mobile as it does on desktop. Here are few ways you can do this:
Resize images

Break up text, so it's easier to read

Make sure navigation tools are easy to access and use
Make sure that your pages don't take too long to load. The average bounce rate of users is less than three seconds, so if your pages aren't loading fast enough, you could be losing out on a lot of business.
 Allow for voice search. More and more people use features like Siri, Alexa and Bixby to assist them with their searches, so it's important that your website can accommodate these features. Here are some ways you can do that:
Have answers to commonly asked questions relating to your products on your website

Implement questions into your H1 and H2 titles

Include locations on your website for local and international SEO purposes
Mobile is still very much in its infancy when it comes to eCommerce SEO, so it's a good idea to get involved now so that you can stay ahead of the game! Working with a technical SEO agency is a great way to ensure your site stays in optimum health!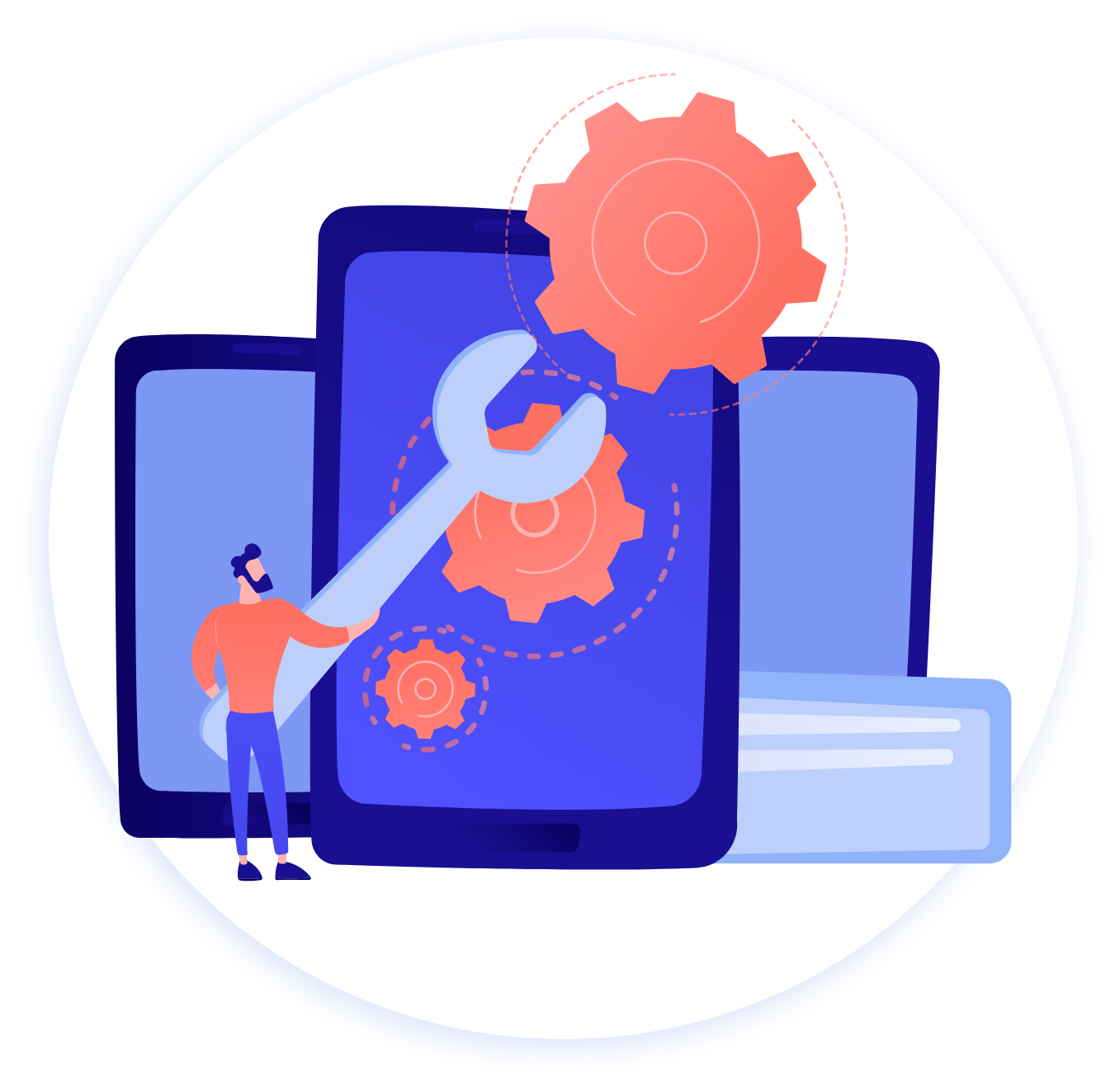 Ecommerce SEO services with The Brains
The Brains is more than London's leading eCommerce SEO agency – we're a full service digital agency that offers a wide range of services to help our clients achieve excellent ROI and generate good quality leads.
SEO plays a huge role in eCommerce, but it always helps to be channel agnostic – we can help you with PPC, social media marketing, and search engine marketing. We even offer an SEO consultants service if you want some expert advice.
We maintain full transparency with all of our clients so that they know how their campaign is performing at all times. So, if you're looking to increase revenue, drive conversions and boost your online visibility, speak to a Brain today and we'll help you with everything you need to know!
Looking forward to making use of our eCommerce SEO tips? Contact The Brains and discover how we can help grow your business.
Schedule your free initial consultation
Excited to get started with eCommerce SEO? Contact our experts here at The Brains for top tips.
If you would like some complimentary advice, request a FREE consultation today!
Ready to schedule a free digital marketing consultation?