Why Isn't My Website Getting Traffic?
How To Transform Your Website Into A Conversion Magnet
"Why is no one visiting my website? My content is first-class, and my product practically sells itself — why isn't anyone visiting?!"
 If you find yourself thinking something similar, this blog is definitely for you. Unfortunately, the "build and they will come" approach doesn't always work when it comes to generating traffic to your landing page or website. In fact, it seldom ever works — driving traffic takes a lot of work and involves many moving parts before you start to see results.
In this blog, we'll look at some of the ways you can start driving more traffic to your website. In particular, we'll look at the types of traffic you should be looking to attract and how you can fix your on-page and technical strategies to help get your website noticed by your target audience.
Why Isn't My Website Getting Traffic? Quick Start Guide
Need help with conversion-driving marketing?
The Brains is an award-winning marketing agency that builds highly effective marketing strategies for companies across the globe. Get in touch to find out how we can help you grow faster.
Accurately measuring your website traffic
In order to measure your website traffic, it's highly recommended that you register your website with Google Analytics, which allows you to track and analyse a wide range of different metrics.
Although knowing the volume of traffic your website is receiving is highly valuable, knowing exactly what that traffic is and where it is coming from is just as important. For example, if your website receives high traffic volume, but users don't take any further action and bounce without making a conversion, then your traffic volume numbers will account for not much more than "vanity metrics". And while it might look good on paper, you're not going to be generating any ROI unless users have a reason to stay on your site.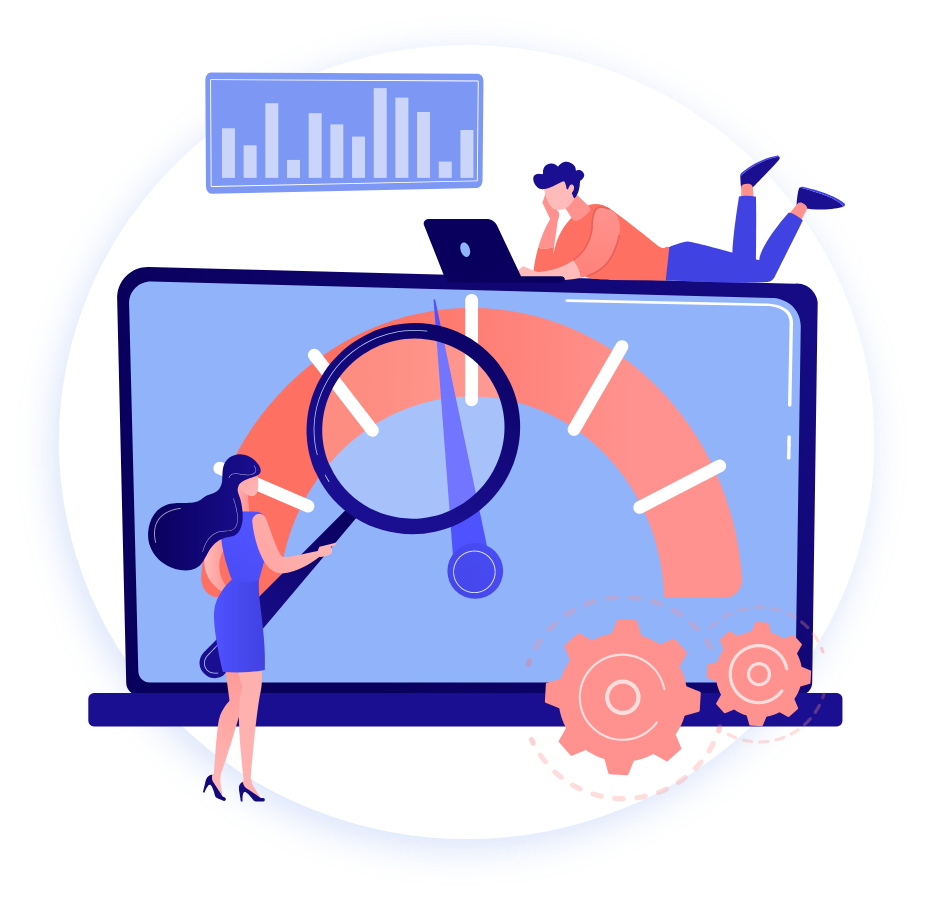 As a result, you should be looking at the type of traffic you are receiving and where it is coming from. By using the data Google Analytics supplies, you can track how many conversions you are receiving per visit and where the majority of your traffic is coming from. For instance, Google Analytics will tell you if it's your SEO, PPC, social media, or email marketing campaigns that are supplying the most traffic and whether they are bringing users that create conversions.
Once you have this data, you will be able to tweak your traffic generating strategy and focus on what strategies produce the best results. Here at The Brains, we often find that multi-channel strategies work best when helping our clients increase their traffic levels. Often we blend SEO with PPC to help boost visibility using paid search and let the organic search results take over once PPC has done its job.
3 quick fixes you can implement
Although SEO is a long-term strategy that can take several months before the results start to appear, there are definitely a few things you can do in the short term to help improve your traffic.
Make sure you don't have any duplicate content.
If you have the same content appear on multiple pages, Google will struggle to determine which page is the most relevant and one page will ultimately pay the price and lose out on rankings. An excellent way to avoid this is to thoroughly check all your existing pages before uploading any new content and keep a log of all the keywords you are currently tracking to ensure that you don't cannibalise any of your pages.
2. Optimise your meta tags and meta descriptions
Your meta titles and meta descriptions are the text that appears when your website shows up on the SERPs (search engine results pages), and you must optimise them with the right keywords and use enticing copywriting if you're looking to attract traffic. 
Unfortunately, there is no clear formula to creating successful meta titles and descriptions. However, there are a few things that can help:
Use keywords that your searches will be inputting.

Make sure your copy is clear and easy to read.

Keep your title length between 50-60 characters and your descriptions under 160 characters.

Don't duplicate titles.

3. Fix any broken links
Having broken links and 404 pages can significantly impact your SEO ranking, so it's important to get rid of them or fix them as soon as you notice them.
Google is always looking to see which websites provide the best user experience when determining their rankings, and links that lead to non-existent or broken pages are a big no-no.
The bigger problem: Are you targeting your audience?
The foundations of any successful traffic boosting strategy starts by identifying your target audience and figuring out how to get your website in front of them while they are searching. Without this knowledge, your whole strategy will be based on guesswork, and if you're at all familiar with digital marketing, you'll know that it pays to be specific. 
By understanding your target audience, you'll be in a better position to start increasing organic traffic to your website, and you won't be wasting your time advertising to online searchers who have no interest in your business.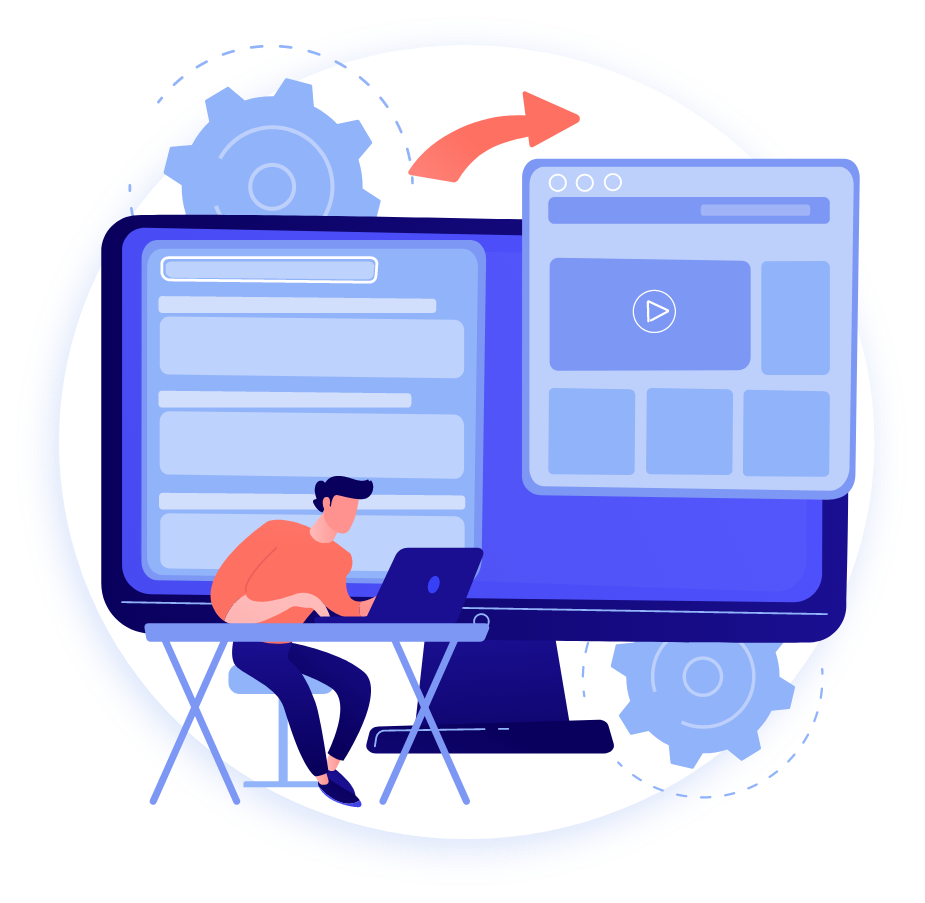 A good place to start is to look at your business and break down why people would need your products or services. From here, you can begin to look at how people will use search engines to find you. For example, if you provide web development services, you can look at long-tail keywords people might use to find you, such as:
Best web development services

Web development best practices

Web development near me

Web development trends 2021
Once you have discovered some popular questions associated with your industry, you can implement them into your keyword strategy. A good place to start is by creating blogs that answer these questions. Blog posts have proven to be a great way to attract your target audience to your website and help establish yourself as a good source of education and information.
A great tool to help identify your target audience and their search intent is SEMrush's Keyword Explorer that provides you with accurate data regarding search volumes and keyword ranking difficulty.
The importance of optimising for mobile
With most people now doing the majority of their online browsing from their mobile devices and search engines like Google penalising websites that aren't mobile-friendly, you cannot afford not to have mobile optimisation as a central focus of your traffic boosting strategy. In fact, mobile optimisation should be one of the first things you address when looking to increase traffic to your website.
Studies show that over 58% of searches now begin on mobiles, which means that if you're not taking your mobile optimisation seriously, you're missing out on some enormous amounts of traffic, which will ultimately affect your revenue.
Mobile optimisation covers few distinct things that your website should do:
Your website should be equally as responsive on a mobile screen as it is on a desktop. This includes adjusting your text and image size and potentially collapsing page elements to improve your site mapping and overall user experience (

UX

).

Your website should be just as quick to load on a mobile device as it is on a desktop. Not only do sites like Google actively punish slow sites with slow page loading times, but users will also become impatient and move on if they're kept waiting.

Users shouldn't be forced to pinch or zoom in order to access your content

—

creating a mobile-friendly website should always have the user experience in mind. It's important to remember that the user shouldn't have to labour to access the information they're looking for.
If you'd like to know more about one of Google's latest updates that focuses on mobile optimisation to improve search engine ranking, see our blog: What are Core Web Vitals and how do I improve them?
Why you need SEO to get more traffic
When it comes to getting more traffic and using SEO, you really can't have one without the other. So, if your website isn't getting the number of users you think it should be, it's probably something to do with your SEO strategy.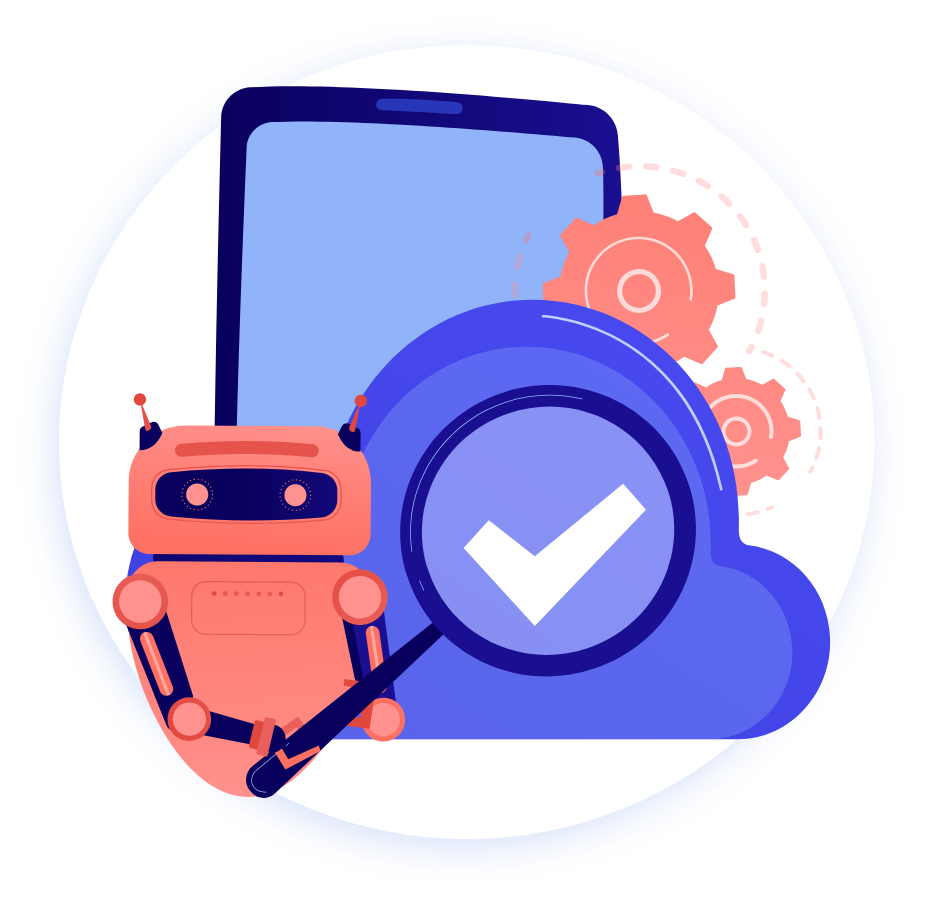 By investing in an SEO strategy, not only will you increase the level of traffic to your website, but you'll also establish yourself as an industry leader. As you are probably well aware, websites with higher search engine rankings are the most visited, and users view the websites that have top 5 ranking positions to have the most authority.
In the world of SEO and digital marketing as a whole, trust is a huge factor, and you're much more likely to get more traffic if new users feel that they can trust you. Ask yourself, when was the last time you clicked onto the second or third page when you were doing a Google search? The answer is more than likely, never.
If you're struggling with SEO, it pays to get familiar with the basics to help you understand how search engine rankings are determined. Granted, it's almost impossible to know how sites like Google choose who gets the top spot, but it'll help you in the long term to boost traffic if you get to grips with SEO fundamentals.
If you're struggling to boost your traffic or you'd like to know more about how a well planned and executed SEO strategy could get your business to start ranking, book a free consultation with one of our Brainy SEO experts today. We're one of the UK's leading SEO agencies with specific experience in B2B, B2C, healthcare, fintech and saas industries.
More ways to promote your content
As a full-service digital marketing agency, The Brains is always looking to find new ways to help our clients promote their content, and here are a few ways that we have found to generate the best results:
Without a doubt, social media has proven to be one of the best ways to share your content with new and existing audiences. In particular, LinkedIn provides some excellent opportunities for prospects within your industry to find and consume your content. 
Sharing your content or providing links using email marketing campaigns is a great way to get more eyes on your content. We often find that creating email marketing campaigns that deliver laser-focused content pieces aimed at prospects at different stages of the marketing funnel helps improve traffic and also helps generate more high-quality leads.
If you want to take your email marketing campaigns to the next level, we highly suggest implementing automation tools that can help do most of the heavy lifting so that you can focus on other areas of your business.
Investing in some form of paid advertising is a great way to get your content seen by more of your prospects. Social media sites such as Facebook, LinkedIn, and Instagram all offer paid advertising services that allow you to create boosted posts to ensure that your content gets seen by people interested in what you have to offer. In addition, PPC and display ads provide excellent ways to attract prospects to your landing page or website.
Although paid ads will require you to invest some of your budget upfront, we have found that you can expect to see some excellent ROI if your ads are managed correctly.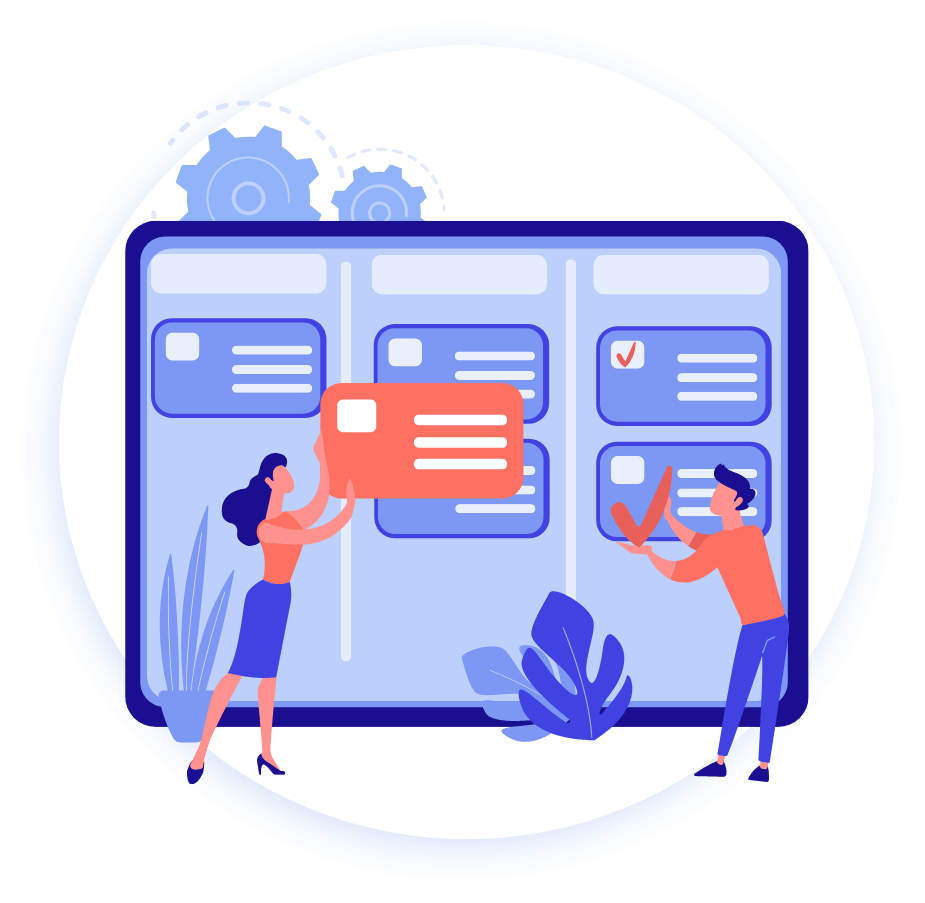 Take a look at your competitors
If you're looking to take the number one spot and bring in more traffic to your website, it pays to have a deep knowledge of your competitors, and here are some reasons why:
You can find out their strengths and replicate them in your SEO strategy.

No matter how successful your competitors are, they will have some weaknesses, and once you have found them, you can begin to capitalise on them.

You'll be able to prioritise different aspects of your SEO strategy based on what has proven to work.

You'll have a better understanding of how difficult it will be to reach the top spots.
Competitor analysis cannot be underestimated, and it should play a central role in your SEO strategy. Not only will it give you some major insights into how SEO is used within your industry, but it'll also let you know what you're up against.
SEO is a marathon, not a sprint, and for your campaign to be successful it requires patience and planning. By doing a deep dive into the strategies of your competitors, you'll be in a much better position to create a long-term strategy that will see more traffic arrive on your website.
Here at The Brains, we typically say that you can expect to see results from your SEO campaign from anywhere between 6 to 12 months, so if you're looking to take the top spot from your competitors, don't expect it to happen overnight.
Hire A Specialist Marketing Agency To Boost Your Traffic
If you're struggling to drive traffic to your website, or you're not generating the right sort of traffic that results in conversions or sales, you need an agency like The Brains to come and help switch things up. With over 100 successful campaigns to our name, you can be sure that we can get the job done.
As an agency that prides itself on being 100% data-driven and entirely channel-agnostic, we can work alongside you to produce a strategy that will focus on finding, engaging, and attracting your target audience to your website along with generating an unbeatable ROI.
We offer a variety of SEO services, SEO content services and SEO link building services to help you boost your organic website traffic. We can also offer a number of PPC and paid ad services to help you boost paid traffic.
If you'd like to know more, give us a call or book a free consultation with one of our Brainy marketing experts, and we'll help you get started.
Ready to schedule a free digital marketing consultation?