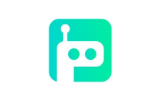 Database startup experiences surge in downloads
GRAKN.AI is a next generation hyper-graph database startup developing a new database infrastructure and query language (GRAQL) which will one day likely form the backbone of various software infrastructures. The company's technology is not only superior– it's also free. The Brains' task was to get it in front of software engineers as fast as possible and drive traffic and downloads ahead of an important funding drive.
Results after 4 months of working with us
30%
increase in monthly downloads
110%
increase in average site session duration
Page 1
ranking in Google search results for over 50 core search terms
The Brains re-designed GRAKN's website from the ground up in order to make sure it was built according to the best practice principals for on-site SEO. This process included updating all of the content across the entire GRAKN website, as well as technical improvements and tweaks.
We then deployed an aggressive ethical link building strategy on behalf of GRAKN, which led to the innovative new solution achieving pole position in Google search results for related keywords, a strong Wikipedia presence, GitHub prominence and enhanced social media content distribution.
Growth Marketing Services Tailored To Healthcare