Lead magnet production
The Brains is a lead generation marketing agency that specialises in creating powerful lead magnets for LinkedIn and email marketing campaigns. Our expert content strategists will collaborate with you to design the ultimate lead magnet for maximising engagement and driving prospects to your mailing list in droves. Whether you opt for an eBook, whitepaper, PDF checklist or webinar video, every lead magnet is engineered to deliver amazing ROI.






Powerful lead magnets that build an engaged list
Lead magnets cleverly encourage potential customers to offer up their contact details in exchange for valuable information. They can be whitepapers, webinars, eBooks, slides or even exclusive blog posts. Promoting a lead magnet helps you build a list of prospects willing to hear from you — and that gives you a huge advantage. When you use this strategy alongside email marketing, you can nurture this list of prospects, making them more likely to buy.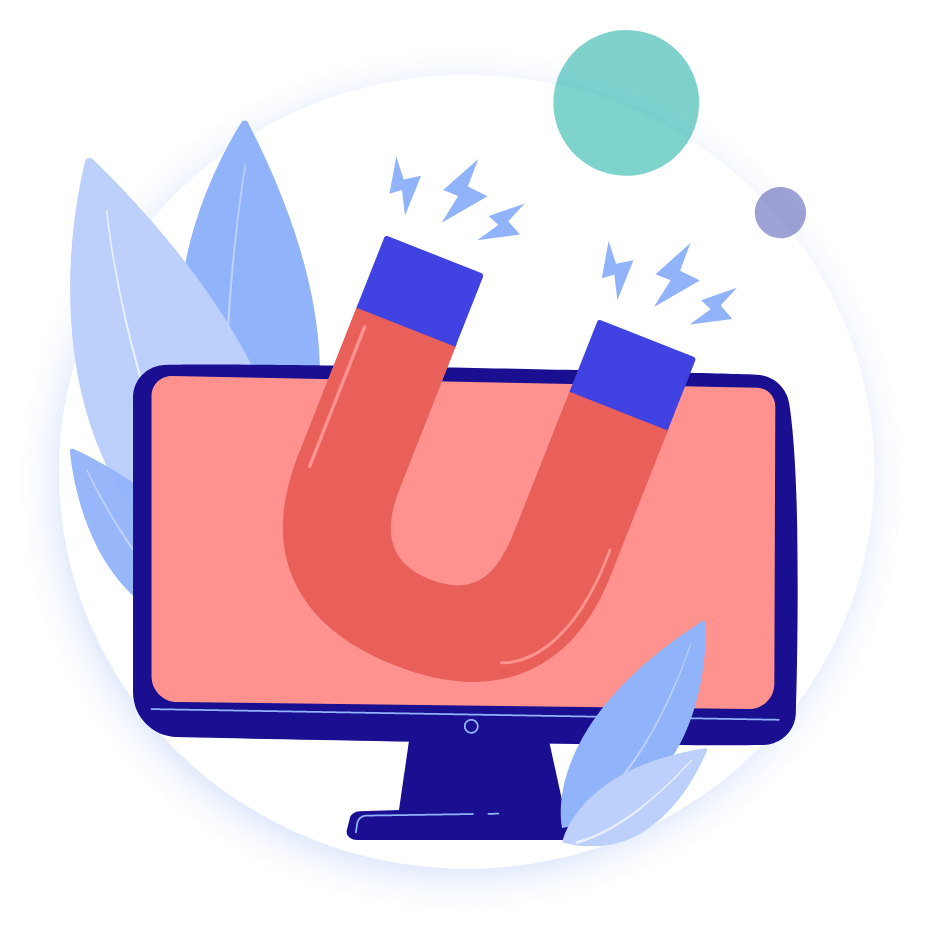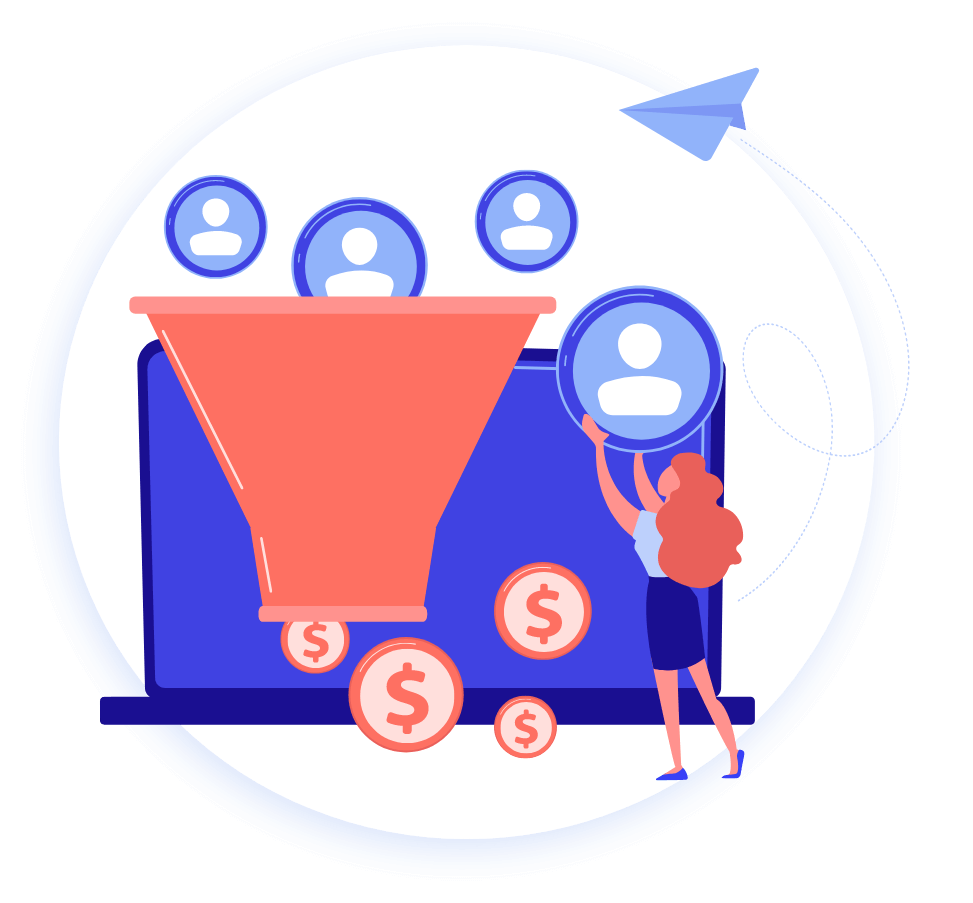 All potential customers fit into a "marketing funnel", and where they sit in this funnel will depend on how much they know about and want your product or service. At the bottom of the funnel are those who are already actively searching for your service and know what they want — all that's left for you to do is convince them you're the best and convert them. People at the top of the funnel, however, are looking for information and education. They might be researching the type of service you offer but still be in the preliminary stage, where they haven't yet decided if they need this, let alone who they're going to buy from. It may even be the case that prior to visiting your website, they had no idea your product — and, sometimes, the problem it solves — even existed. It's these individuals that lead magnets are primed to target.
Generate more leads
Our lead magnet-led campaigns deliver an average of 45% more leads within 3 months.
Save time

We take care of the strategy, targeting, creative and monitoring for you, giving you more time to focus on your business.
Increase ROI
On average, our clients achieve 5x revenue from lead generation campaigns using lead magnets.
What do clients say about us?
Get your FREE lead magnet marketing consultation
Ready to increase brand engagement and drive demand for your services? Speak with a Brain about our lead magnet marketing services today.
Lead magnet production services at The Brains –
how it works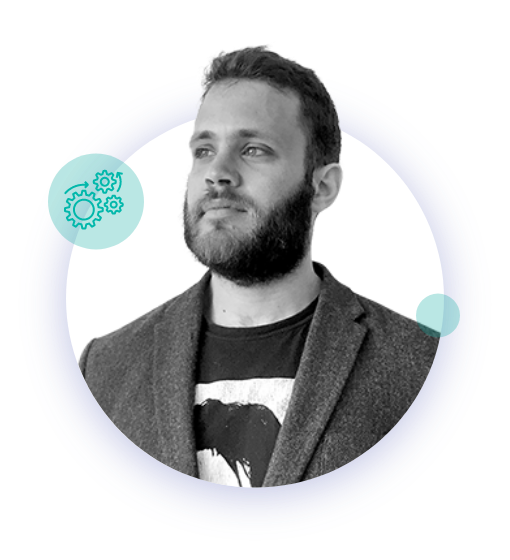 Larry Kotch, co-founder of The Brains, is a lead generation expert who has built our successful business around his unbeatable online advertising and content marketing strategies. When it comes to lead magnets, he's certainly no less of a specialist, and to date, he and his team of Brains have generates thousands of leads for clients using this pioneering strategy. 
Want to learn more about lead magnets and which might be best suited to increase lead generation for your business? Book a free consultation with our team to find out how we can help you grow.
What is a lead magnet?
A lead magnet is a tool for attracting prospects who may later become customers. It can take many forms, from items such as PDFs, books (either physical or digital) or voucher codes to services including free consultations, demos or virtual tours. The aim of any lead magnet is to trade something of value for a user's contact information, such as their email address, which you can use to build a relationship and push them further down the funnel until they eventually purchase from you.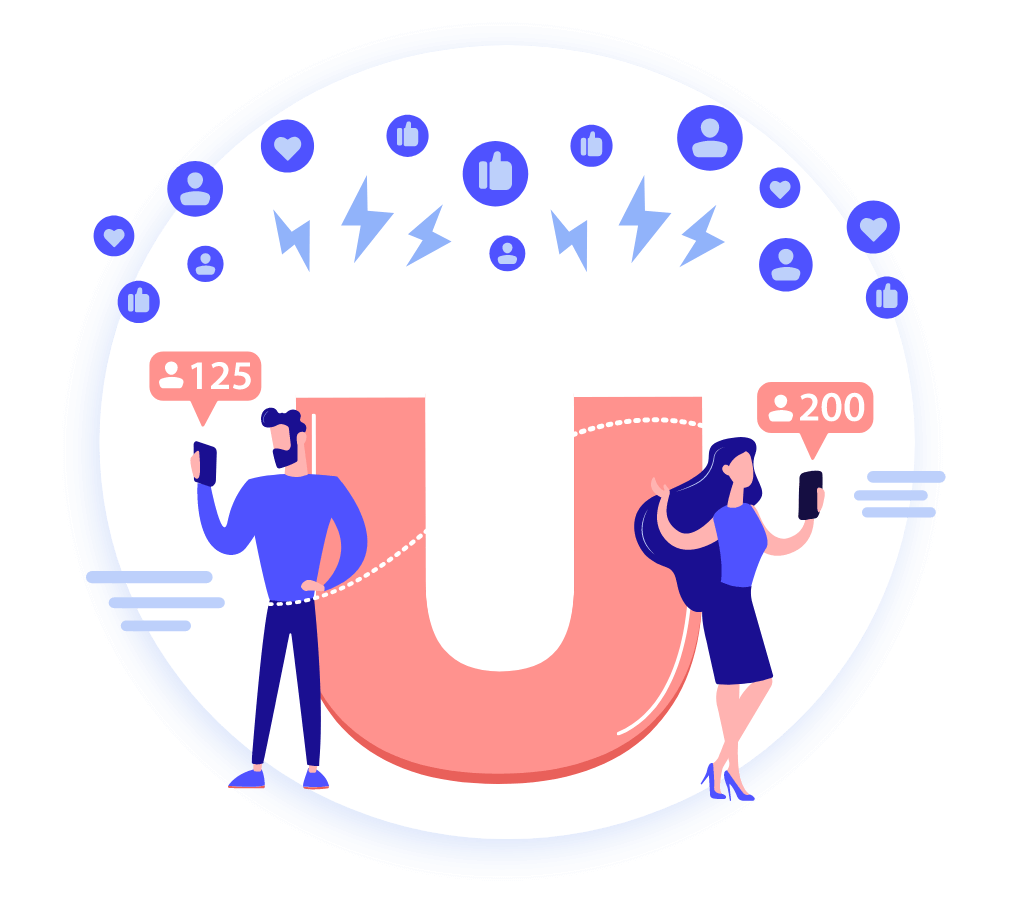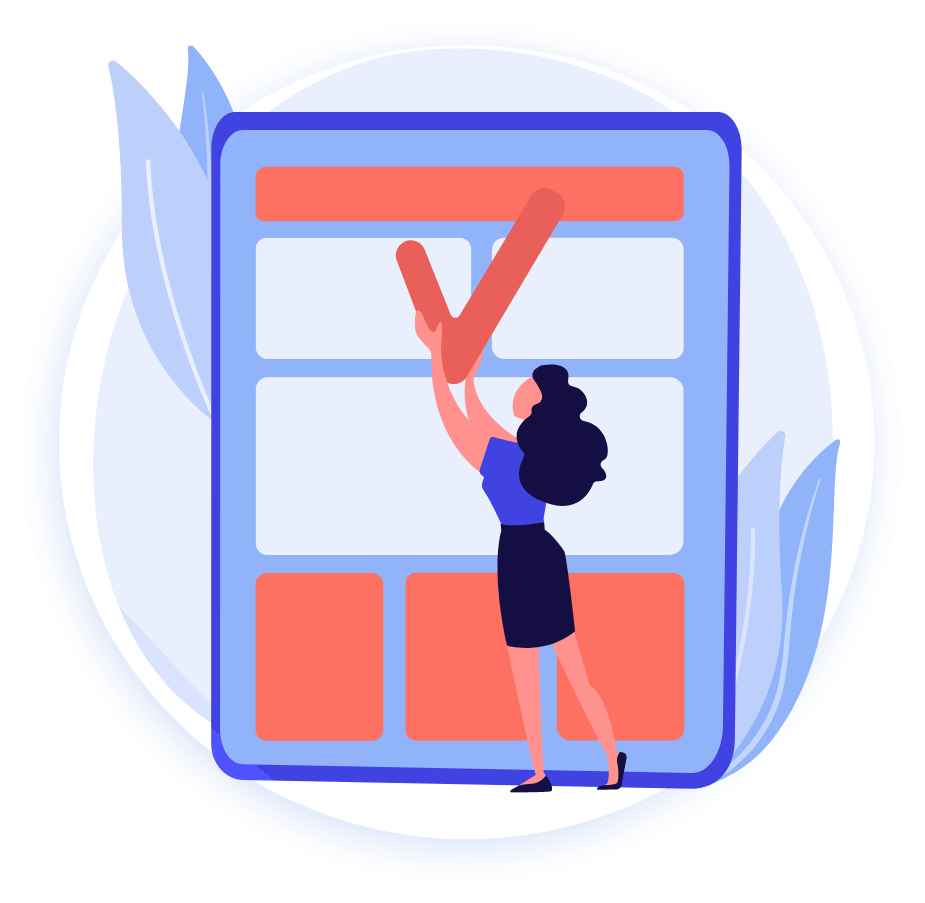 Our approach to lead magnet marketing
Across all areas of online marketing, we adopt a data-led approach to secure the best and most reliable results. We conduct extensive research about our clients' target markets so that we can ensure each online ad targets the correct persona. Before producing any content for a lead magnet, our content marketing experts take into account a client's USPs, conversion goals and broader marketing strategy.
We can guarantee powerful results because we continuously test and tweak our deliverables. Our data analysts and strategists are always one step ahead and fully invested in making sure our clients get the most bang for their buck.
Our lead magnet production services
Producing powerful lead magnets is our speciality at The Brains, and we're confident our solutions can deliver up to 5x ROI. Our team of content experts can produce anything from whitepapers and blogs to tutorials and webinars. However you want to approach your lead magnet marketing, our industry knowledge and expertise makes the process significantly easier. To showcase your business in the best possible light and give users no other option but to exchange their contact details, we can also create highly optimised and conversion-led lead magnet landing pages to point your ads to.
The key benefits of lead magnet marketing
Lead magnet marketing can work for all business sectors and generate just as many leads — if not more — as a regular content marketing strategy. Because users voluntarily opt in to hear from you, prospects are more engaged, which leads to far better results compared to targeting completely cold traffic. With exciting lead magnet titles and engaging copy in your follow-up emails, you'll have everything you need to turn prospects not just into one-time customers but raving fans who buy from you over and over again.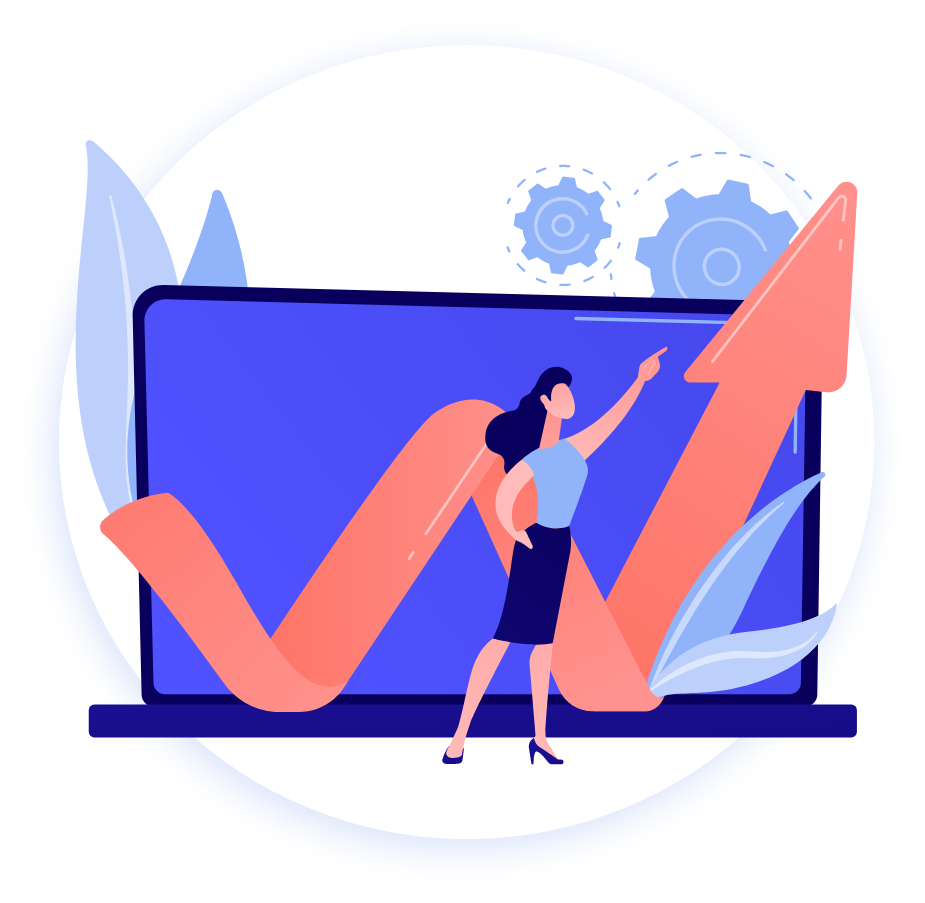 Lead magnet marketing FAQ
What makes a good lead magnet?
It's important to look at this question through the eyes of a customer. You might be tempted to bang out a lead magnet as quickly as possible to start collecting email addresses, only to wonder why nobody's downloading it. It's free, so why wouldn't they? The truth is that an individual's email address is insanely valuable. They're giving you permission to land in their inbox every day, every week or however often you choose to email them, and that's not something to take lightly. For a lead magnet to really work, you need to show the value it provides and wrap it up in an attractive package — that means a lead magnet title that immediately grabs attention and incites curiosity. Luckily, our online advertising and copywriting specialists are experts at understanding exactly what will fire up your audience. 
We start by digging into what your potential customers are looking to learn that can't be found anywhere else, whether that's more detailed information or a unique perspective in your inimitable voice. When you partner with us, we'll not only workshop ideas for lead magnets that will entice buyers, but we'll also consider the bigger picture and how your lead magnet fits into a wider email marketing strategy. This slower, more consistent approach is what often brings our clients the highest quality leads.
Why do I need a marketing agency to help with my lead magnets?
Lead generation marketing can be tricky, especially when the market is saturated with businesses all trying to achieve the same thing. Having agency expertise on your side is by far the quickest, easiest route to the top — and you'll have far fewer hurdles to overcome along the way. Lead magnets require a lot of research and subject knowledge to attract the right people — those who are going to buy, not grab your freebie and unsubscribe or take up space on your database despite having no intention to ever buy from you. You also need to consider what you'll do with your leads once they've opted in — how often will you email them? What happens if you run out of ideas for your emails? Without a strategy in place, not only will you struggle to achieve consistent conversions, but you might also slip into the trap of not emailing prospects at all. And when you have a dead list, you'll find it near-impossible to revive. Fortunately, we can help you avoid that scenario entirely.
Interested in finding out more? Discover how we can help with your lead generation.
Which lead magnet strategies should I use?
When it comes to creating your lead magnet, understanding your target audience is key. Our proven effective approach starts with researching the issues your potential clients are facing in relation to your business. Once you understand where their problems lie, you can set about creating tutorials, blogs or other lead magnets that will help them solve this problem. This will not only entice them to download the lead magnet, but it will also introduce them to your business and allow you to get that crucial foot in the door.
At The Brains, we're experts when it comes to email nurturing, and we believe that's the best approach to take when using a lead magnet. Drip-feeding emails to your list that build upon the experience they've had with you so far is the fastest and most effective way to build trust, which makes them far more likely to buy. As each subscriber will have their own unique objections and desires, it can take days, weeks or ever months for them to convert, but consistent effort with your email marketing will ensure you get there.
What types of lead magnet are there?
Lead magnets come in all shapes and sizes, but one thing they all have in common is that they offer valuable information for free — well, in exchange for a prospect's details. But how do you define value? This is why you need to understand your buyer personas and what will persuade them to download your lead magnet. You may want to create a whitepaper, exclusive blog posts not available on your website or a report. Alternatively, you could lead video conferences, host webinars or masterclasses, or create a series of tutorials. But it's also not enough for a user to download a lead magnet; you also want them to consume the content, as that's the first step in building the relationship and getting them engaged and invested in you. That's why our content marketing and copywriting experts don't just come up with enticing titles and concepts for your lead magnet; they make sure the content lives up to expectations too. 
Shouldn't I just do it myself as it's cheaper?
Creating your own lead magnet and offering it via DIY lead generation forms can work, but it takes time, strategy and a thorough understanding of your audience to be successful. With a strategy from The Brains, you don't need to worry about what to include in your lead magnet, how to implement it and hook up the correct forms and conversion triggers or how to analyse the data and tweak your strategy accordingly, because we do it all for you.
As far as cost is concerned, a lead magnet is an investment, just like any other marketing strategy, but with our track record of delivering 5x ROI for our clients, it quickly pays for itself.
Got questions or queries about our lead magnet production services?
Get in touch
Please fill out the form below and one of our Lead Gen specialists will contact you shortly.