How Much Does a Digital Marketing Agency Cost?
It's a tale as old as time – well, as old as business, anyway. The old 'price vs value' question. You require digital marketing services, and you're prepared to part with some of your hard-earned cash to get the right stuff. There's no such thing as a free lunch, of course. But how do you make sure you get what you pay for? To put it another way, how much should a digital marketing agency cost?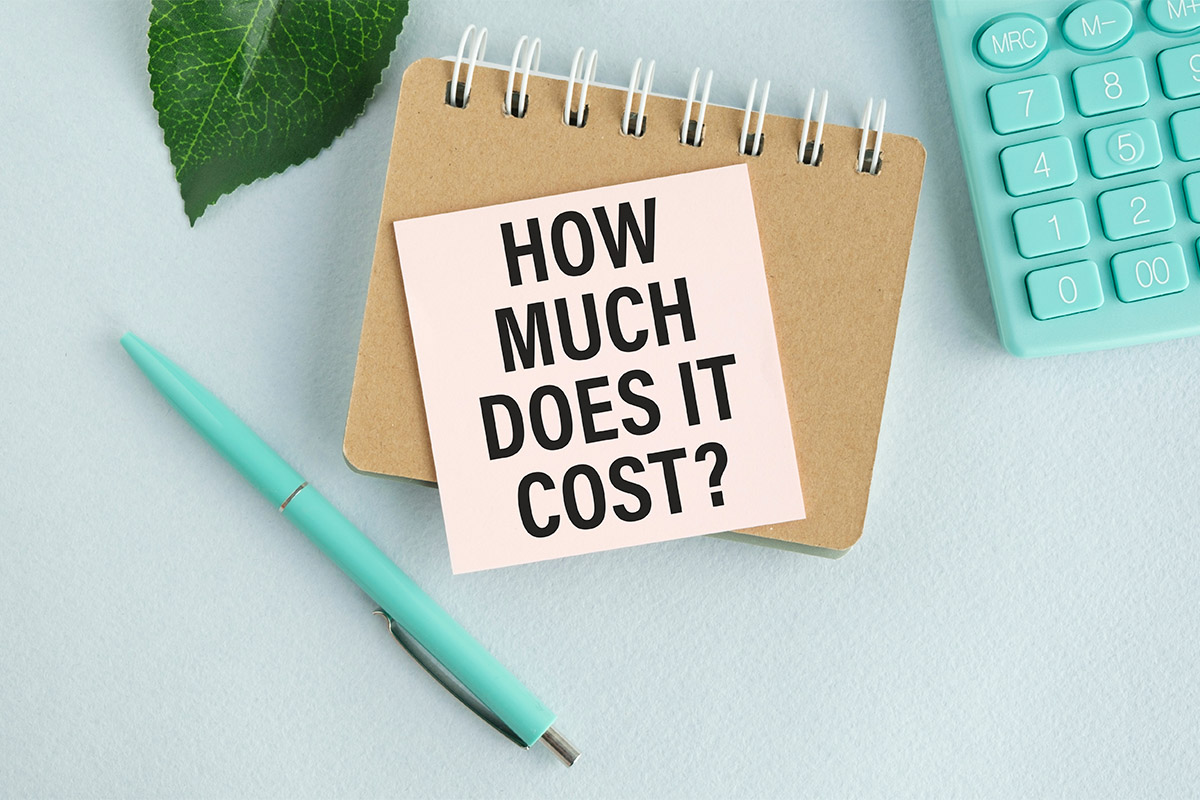 The sad fact is that, as in any industry, there are snake oil hawkers out there peddling services of disappointingly little value, sometimes for an eye-watering price. In partnership with eMarketer and as part of their insights initiative, Insider Intelligence report that digital ad spending in the UK will reach £21.6 billion in 2022; what's more, that figure is projected to rise to almost £26 billion by 2024, representing 78.9% of total media advertising spend. 
While a healthy amount of that capital will be money well-spent on turning leading-edge marketing expertise into real term ROAS (Return on Advertising Spend) and ROI wins – Statista found that the UK has the most advanced eCommerce environment in Europe, with £693 billion customer spending in 2019 – we're sorry to say that not all of that £26 billion outlaid by companies will constitute a well-placed investment. 
The problem is, unless you're inside the digital marketing industry, it can be difficult to know exactly what an agency or service ought to cost. 
We all know that a standard loaf of bread should cost somewhere between one and a couple of pounds; or that a third-hand, rickety old caravan with a leaky roof priced at £30,000+ is not a good deal. But digital marketing can be an arcane and bewildering industry, and it can be difficult to get a handle on. 
Imagine: a professional theatre organ tuner quotes you a price of £200 to tune your beloved theatre organ. You're unlikely to know if that's a fair price; you don't know the organ tuning game. Should it be closer to £20, or up toward £500? More to the point, how do you know this theatre organ tuner is going to do a good job? Seems you just have to take their word for it. 
Or do you? Here at The Brains, we believe in transparent marketing, and we're aiming to clear out the smoke and mirrors. Our Brainy agency ethos guides us in the way we do business, and we're known for our straightforward, honest approach to digital marketing. Unlike some other agencies out there, our Brains won't tie you in to a long-term contract which is big on bark but short on bite; instead, we'll take the time to get to know you and your business, and provide a service suited to your needs, so you can rest assured that everything we do is priced fairly and is set to provide you with great results.
Knowing a thing or two about the digital marketing industry, we're in a good position to give you the bottom line on agency costs and pricings. In today's blog post, we'll take a look at the indicators of a good agency that you should keep an eye out for. We'll then walk you through the various pricing structures agencies use, and discuss ways to sound out the value of specific digital services.
The Agency Hallmarks of Good Quality
Before thinking about what to look for in a digital agency, it's worth touching on a few internal factors within your own business, as getting these straight from the get-go will massively help you figure out exactly what you're in the market for, and in turn that will affect how much you end up spending. Have a think about:
The size of your business

Your advertising goals and objectives

The likely parameters of your budget

How competitive is your industry space

How quickly do you want to see results

The nature of the marketing campaign you're looking for
Having got clear on those, it's time to look for your agency partner. In our post, Why Should I Hire a Digital Marketing Agency, we explored a bit deeper some tactics to find the right one. Here are some telltale signs of what makes a good digital marketing agency that indicate your marketing budget will be well-spent. 
Measurable, quantifiable results
These days, any agency worth their salt will be able to provide an extensive portfolio of specific metrics, KPI results, statistical returns and other empirical data to support the fact that they do what they say they do. If an agency doesn't offer that kind of measurability, you should probably keep looking. 
Larger, more well-established agencies with bigger reputations are likely to charge more for what they do, and with good reason: they've got pedigree, and they earned that reputation. The biggest dogs in digital marketing have the experience and expertise on board to back up their premium price tag. 
Strategy-backed campaigns
Cowboy agencies throw enough mud at your campaigns and hope that some will stick. But the best operators in the business work collaboratively with you to develop a bulletproof plan of action with the long-game in mind, so all your marketing efforts are coordinated and geared at pulling your campaigns toward your goals. 
When it comes to selecting an agency partner, you should trust your gut. A lot of digital marketers will try to sell you what's in their best interest, rather than what's in yours. If you get the feeling that they're stringing you along, take note. On the other hand, if the agency's people come over well and their ethos resonates, that's a good sign.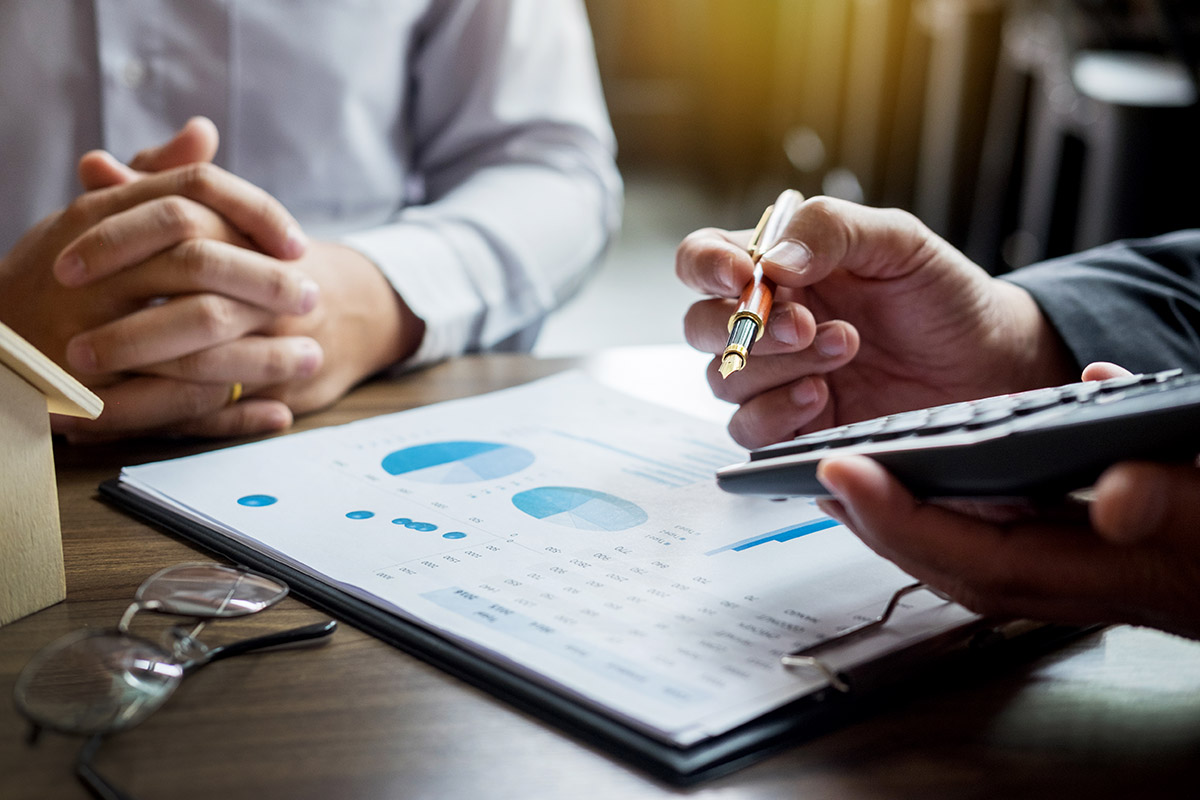 Digital Agency Pricing Models for Marketing Campaigns
Ask 5 marketers how much a digital agency costs, and you'll get 5 different answers. This is because each agency operates with its own cost structure and pricing models to increase their own profitability and appeal more directly to specific audiences. Read on for our breakdown of the most common cost models used by digital agencies. 
Typical with freelancers and easy to understand, the hourly rate essentially constitutes a 'pay while you play' method. You pay the agency – or freelancer – for the number of hours they spend working on delivering the agreed goods and services, with the exact rate established beforehand. 
On the face of it, this can be an appealing way to procure digital marketing services. However, you'll have to ensure you budget for enough hours to cover off all the work you want done. You definitely don't want to be left with a half-built boat and no more hours available to spend on finishing it. In addition, under the hourly model, there's no real motivator for the agency to work quickly, and you could end up on the hook for way more than you bargained for. 
Depending on the service provider, the hourly rate can vary greatly. 
A fixed fee is what you pay when you've given an agency a project brief, and they've quoted you a price to complete that work. Both the specificities of the marketing campaign and the bottom-line cost will have been settled before a finger has been lifted or a penny spent, meaning there are no hidden surprises down the road. 
Often, an agency will split the payments over several months; this balances their incoming revenue and allows you to manage your expenditure. For instance, if an agency has quoted you £4k for some PPC advertising deliverables from one quarter to the next, they may spread the payment plan over the course of 4 months, so you pay £1k per month. 
Alternatively, some agencies ask for a significant portion of the final fee upfront, and collect smaller, incremental payments along the way. This insulates them against the risk that the client is ultimately unable or unwilling to pay for services rendered, though for some, it can be a challenge to raise so much capital so quickly. 
A retainer or SLA (Service Level Agreement; a contract between a service provider and a client to complete set deliverables) is a prepaid system of rolling payments intended to cover a specific, usually large, volume of work. That volume may refer to an agreed amount of time, for example 20 hours of content writing per month, or a fixed quantity of the deliverable, such as 4 new blog posts per month.
Typically, the payment will be made upfront and the transaction sent on a given date on a month-by-month basis. This hones down the amount of admin legwork involved in making regular payments.
Monthly SLAs are common practice in digital marketing as the agency can continually plan the resources needed to complete the work, and any ongoing changes can be made to the contract. Many clients favour that flexibility, since it gives them the freedom to pare up or down the service agreement depending on results or external forces. 
One note: a pricing model known as a recurring payment functions in essentially the same way, except it's usually offered for a specific service that can be rolled up neatly into one package – SM management or blog post writing, for example. Digital agencies may offer an annual discount if a client bulk-purchases several recurring payment periods. 
Result or performance-based payments
For services that have easily quantifiable results, SEO or PPC for instance, results-based payment plans are popular and have become something of a standard practice in the industry. Under this kind of agreement, you generally pay an agreed fee only when a specified target has been met. Conversely, if the fee is paid upfront, it should come with a baked-in guarantee of a refund if the agency fails to deliver the desired result after a certain period of time. 
In a similar vein, a performance-based pricing model is usually implemented for services or projects without a ceiling of expectation. Think of it as paying according to a sliding scale of success; the better the agency's campaigns perform, the more you're obliged to pay.
Knowing the Cost of Digital Marketing Services
The very best agencies in the digital world are those master-of-all-trade, silky-smooth versatile juggernauts known as full-service agencies. A quality full-service agency knows what it's doing with every aspect of online advertising and they have the skill and resources to hit their straps every time. Contacting a trusted full-service agency will save you headaches in the long run because they have a greater capacity and broader expertise, allowing them to adapt, expand and change direction as your marketing gains traction and your business grows. 
Agencies often specialise in one or several core digital marketing services. It's a good idea for you to work out exactly which services you want, so you only end up paying for what you need. In our Brainy guide, What Does a Digital Marketing Agency Do, we discuss the various niches an agency might occupy. 
Here's a rundown of the most common services clients contact us about, along with a few pro tips to ensure that when push comes to shove and the money's on the table, your agency is made of the right stuff. 
SEO (Search Engine Optimisation) can be good or it can be very, very bad, depending on what kind of practitioner you have at the wheel. While there are some stellar SEO tools available for free that we'd certainly recommend, there are also far too many cheap n' nasty packages that black hat agencies will try to fob you off with, offering little in the way of transparency or results. 
Broadly speaking, an agency that offers verifiable data and measurable results is likely to be an honest trader. In terms of their skill level, you'd have to dig a little deeper into their back catalogue and case studies to see what they've done in the past. 
PPC (Pay-Per-Click) is that style of online advertising where you only pay when an internet user actually clicks your ad. What a lot of clients overlook is the need to factor in 2 completely separate costs: the management cost, and the ad spend.
Obviously, provided the agency is decent and knows its display marketing from its remarketing automation, the more you spend on your ads, the more mileage you'll get out of each set. 
The cost of running the campaign, on the other hand, can vary wildly, from the too-good-to-be-true to the ridiculously expensive. Again, we'd recommend searching for an agency with a proven track record of delivering statistic-backed results, and then exploring their different options. 
Effective content marketing and content strategy services are all about reaching your audience where they are and speaking their language. That doesn't mean just sell, sell, sell: done right, good content positions your brand as a thought leader within your space and develops deep, long-lasting relationships with your audience. It is a powerful element of digital marketing. 
With that said, it requires some creative brains and tech-savvy operators to pull it all together and make it stick. 
Aim to partner with an agency that combines a data-driven digital marketing strategy with creativity and buyer psychology. The agency should be taking the time to get to know you, and your product or service, and have a nuanced understanding of the types of people you'll want to target. 
Avoid those rogue agencies who, when they say 'blog post', actually mean 150 words of mindlessly strung-together keywords; your campaign will die on the vine. What you're looking for is quality, knowledge and experience. 
Facebook, Insta, Twitter, TikTok, LinkedIn… love it or loathe it, social media is the largest advertising platform in history. Rather than simply hijacking your social media accounts and running with them, quality social media marketing works collaboratively and transparently with you in terms of your goals, as well as costs and budget, to make sure everyone is aligned and aimed at the same finish line. 
Definitely avoid agencies offering 'fluffy' campaigns with vague metrics, or those chest-beaters promising unrealistic social growth. Equally, steer clear of skin-deep social media marketing tricksters who focus only on gaining likes and followers. True, your raw numbers may grow, but it'll all be in vain unless you're turning the right kind of engagement into genuine ROAS.
Getting Value for Money from Your Digital Marketing Strategy
Whether you ultimately decide to go for social media marketing, a content marketing campaign, paid advertising, social media management or other specific digital marketing services, it's important to understand the true value of your overall internet marketing strategy as it relates to the bottom-line price you pay. 
Sadly, the digital marketing landscape has a lot of bad guys hiding in the hills, and those less-than squeaky-clean digital marketing agencies will try and take you to the cleaners as they take your business online. Hopefully now, you feel armed with the knowledge to spot and dodge the scoundrels, and understand the trust signals of a good digital marketing agency.
With digital marketing agency pricing, as with many things in life,  you get what you pay for. Doing some homework beforehand will help you ensure you invest your advertising budget with the people who can land the best results.
A word of caution: when taking on digital marketing services, aim to avoid multiple vendors, or a digital marketing team running with an outsourced marketing department. When it comes to developing a solid marketing strategy, you'll want to keep all your operations under one roof. A large group of various digital marketing agencies and freelancers, all 'specialising' in one specific service, can quickly spiral out of control and vastly drive up your backend cost.
And that's the reason why we'd recommend building out your marketing campaigns with a full-service agency, just like The Brains, where your digital marketing costs will be kept in line with your marketing budget and you can be sure that everyone is singing from the same hymn sheet. We understand that an agency shouldn't take complete control of every campaign, but work collaboratively with clients and bring them along for the ride. That's how we know, our clients know, their money is in safe hands, and working for them in the most effective way possible. 
Get in touch with our Brainy team today to find out how we make our digital marketing pricing simple, honest and rubber-stamped with a guarantee to bring home impressive results.
Ready to schedule a free digital marketing consultation?