Display advertising agency services
The Brains is London's leading digital display advertising agency. We deliver unbeatable ROI with our proven blend of strategy, insights and creative, carefully honing your digital display advertising campaigns over time.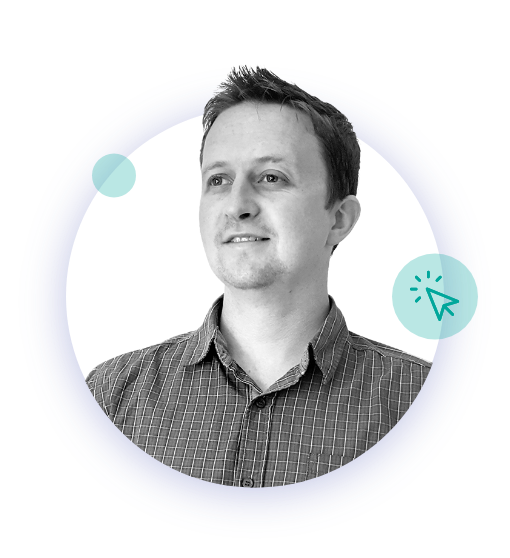 "Display advertising is like creating a shop window for your online store and putting it in the path of your target audience. You'll need to fill your display ads with interesting, compelling content that attracts their attention, if you're going to convince them to convert."
– Mike Moodie, Director of PPC Services, The Brains
Display advertising services that deliver unbeatable ROI
The Brains is London's leading digital display advertising agency. We can help you achieve fantastic ROI from your display ads and drive more leads & sales from display.
Our proven Brainy approach to display advertising is a unique combination of data-driven insights, audience targeting, online buyer psychology, creative advertising expertise and transparent reporting – so you benefit from amazing results and total clarity on performance.
Unlike other marketing agencies, we know how beneficial display advertising can be when utilised in conjunction with a variety of other channels, and we can make sure that your ads are placed directly in front of your target audience to help you maximise your budget, while following up with relevant services such as email nurturing and SEO to further enhance results.
We'll help you combine your display advertising and remarketing strategies, to generate new leads and nurture existing ones.
We work side-by-side with our clients to set realistic goals and KPIs – you'll know how your budget is being spent at every stage of your display advertising campaign.
Book your complimentary display advertising consultation
Ready to chat? We offer complimentary initial consultations to discuss how our display advertising services can help your business.
Digital display advertising services at The Brains
Display advertising done badly is an underperforming marketing channel that instills banner blindness in your target audience, detracting from their buyer journey. Display advertising done well, is a highly effective tool for attraction and persuasion that can drive incredible ROI for your company.
Our display advertising Brains: 
Utilise appropriate, engaging and relevant graphics and text to give your target audience a clearer idea of what you're offering.
Increase brand awareness and visibility with compelling marketing messages.
Target your ads effectively, to maximise ROI and decrease CPC (cost-per-click).
Remarket your ads to bring back and nurture old leads.
The Brains offers a wide range of display advertising agency services, including graphic ads, retargeting ads and social media ads,  which can be utilised to build effective campaigns that generate excellent ROI!
Is display advertising right for my business?
If you're looking to increase conversions for your business in a cost-effective way, then yes. Display advertising can be a great way to utilise your budget effectively. Here at The Brains, we're laser-focused when it comes to placing display ads, so you can be sure that we will place your ads in areas that will maximise conversions and boost your ROI.
Benefits of hiring a display advertising agency
Display advertising might be one of the most popular forms of online advertising, but that doesn't mean it is easy. Display advertising campaigns can be difficult to optimise, especially if you're looking to drive conversions and maximise your ROI without expert advice.
By hiring a performance-focused digital display advertising agency like The Brains, you'll have access to a full range of display advertising services that will help you get the most out of your budget. Not just that, but a full range of digital marketing services from specialists with years of experience in their fields and hundreds of successful campaigns under their belts.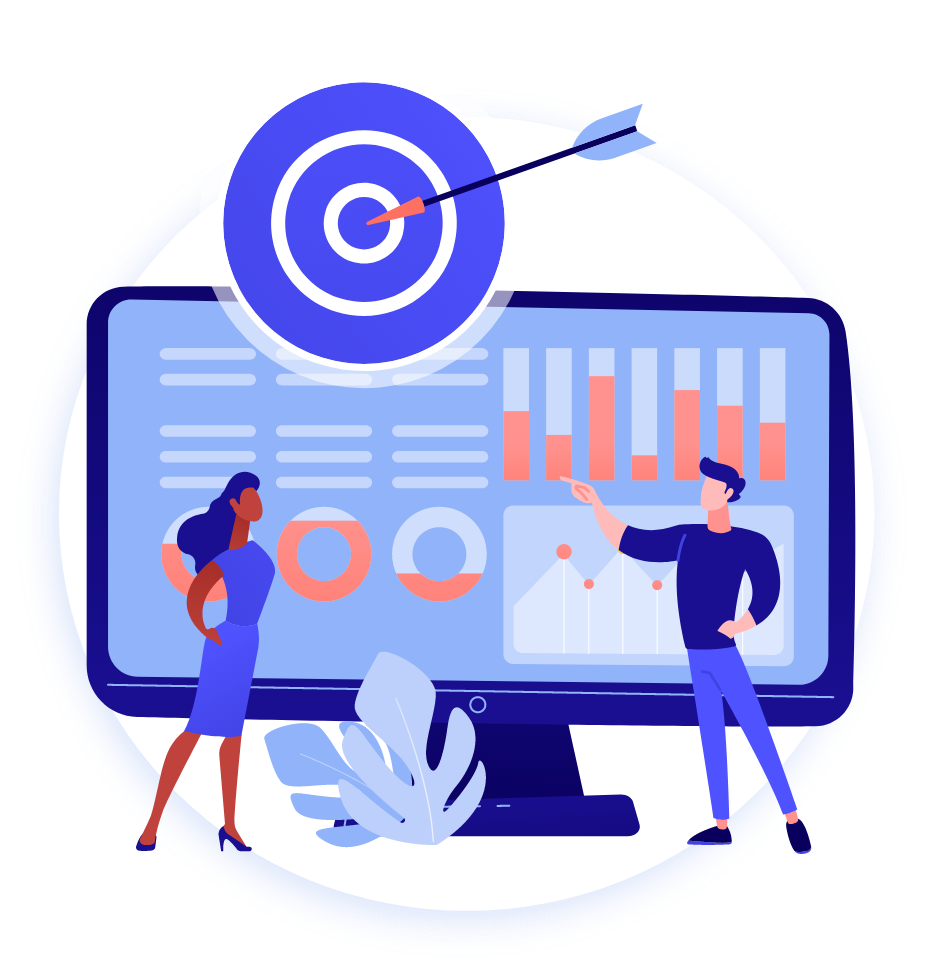 Let us help you grow faster:
Discover the full range of digital marketing services from The Brains
We create conversion-driving online advertising campaigns that generate leads, sales and revenue.
Our Facebook, email and LinkedIn lead generation services have helped hundreds of businesses to grow faster.
We build beautiful, conversion-driving websites, optimised for users and search engines.
Our resident SEO experts will optimise your website to ensure you rank well in search engines.
Our Facebook, LinkedIn and Instagram specialists will amplify your online presence.
Our marketing automation services make it easier for you to manage campaigns and data.
We create content that drives awareness, increases leads and maximises conversions.
Our CRO specialists identify ways to improve your website and drive more conversions.

Display advertising agency FAQ
What are the benefits of digital display advertising?
Aside from being a cost-effective way of driving conversions, display advertising has a number of other benefits:
Display advertising creates brand visibility and familiarity with potential customers.
Display advertising is a great form of lead nurturing and can encourage past customers to return to your website.
Display advertising is a great way to measure your content's effectiveness as it allows you to see how many people are converting on it.
Display advertising is relatively cheap when you consider what results you can gain from it, so it's not something you should ever discount.
Why is display advertising so cost-effective?
Display advertising is a CPC (cost-per-click) channel, so you only pay when someone chooses to click on your ad. While not every click will result in a purchase or sale, display advertising is a great way of leading people to your website, which helps increase brand awareness.
With this feature combined with an expert Amazon sponsored ad agency, you can potentially see huge ROI and revenue.
Are display ads better than paid search ads?
Paid search ads and display ads offer different benefits, so it's not a question of which one is better; it's about understanding how your business can benefit from both methods in different ways. While paid ads are specifically targeted for search engines, display ads are displayed on websites associated with the product or service they are advertising.
With this in mind, it's important not to see it as a question of either/or. It's about understanding how both strategies can benefit your business in different ways. Talk to our experts at The Brains for a more in-depth discussion about what we could do for your business.
Our full range of PPC advertising services:
What makes The Brains different from other display advertising agencies?
The Brains is a display advertising agency that has delivered hundreds of successful campaigns resulting in excellent ROI and web traffic. We work alongside all of our clients to ensure that realistic KPIs are set per the budget allocated, and we produce regular reports to demonstrate the results at each stage of the campaign.
Whether you need SEO, content marketing, email marketing or lead generation, The Brains can help. As a full-service agency, we have experience delivering exceptional results across multiple channels for clients who are either new to marketing or need to rethink their strategy. Get in touch with one of our experts for more information on how we can help your specific business needs.
Can I set up and run my own display advertising campaigns?
If you are inexperienced when it comes to display advertising, we highly recommend hiring an expert to help you plan and carry out your campaigns.
By hiring a full-service digital marketing agency like The Brains, you'll have access to some of the business's best display advertising experts, as well as a full roster of marketing experts and strategists that can vet all of your online marketing channels and bring them together, for optimal results.  
Our clients typically see:
Fantastic ROI.

Huge reductions in marketing costs.

Excellent lead generation results.
Ready to start your next Amazon sponsored advertising campaign?
Contact our international SEO agency today to enhance your website's global prescence
Book a free digital marketing consultation
Consult with a leading London agency on your marketing goals
Receive free advice and recommendations on how to achieve them
Get an idea of next steps for your marketing strategy