Facebook advertising
The Brains is a leading social media advertising agency specialising in creating conversion-driven Facebook Ads campaigns. If you're looking to increase traffic, boost sales and maximise revenue through Facebook, our social media marketing experts can devise the ultimate strategy to smash your goals.
Our Facebook advertising services
Facebook ads management
As a full-service Facebook Ads agency, we pride ourselves on our complete service offering, from initial research and strategy development to campaign building and automation. We create a range of campaigns depending on our clients' needs, including ecommerce, B2B and B2C lead generation, and awareness and engagement.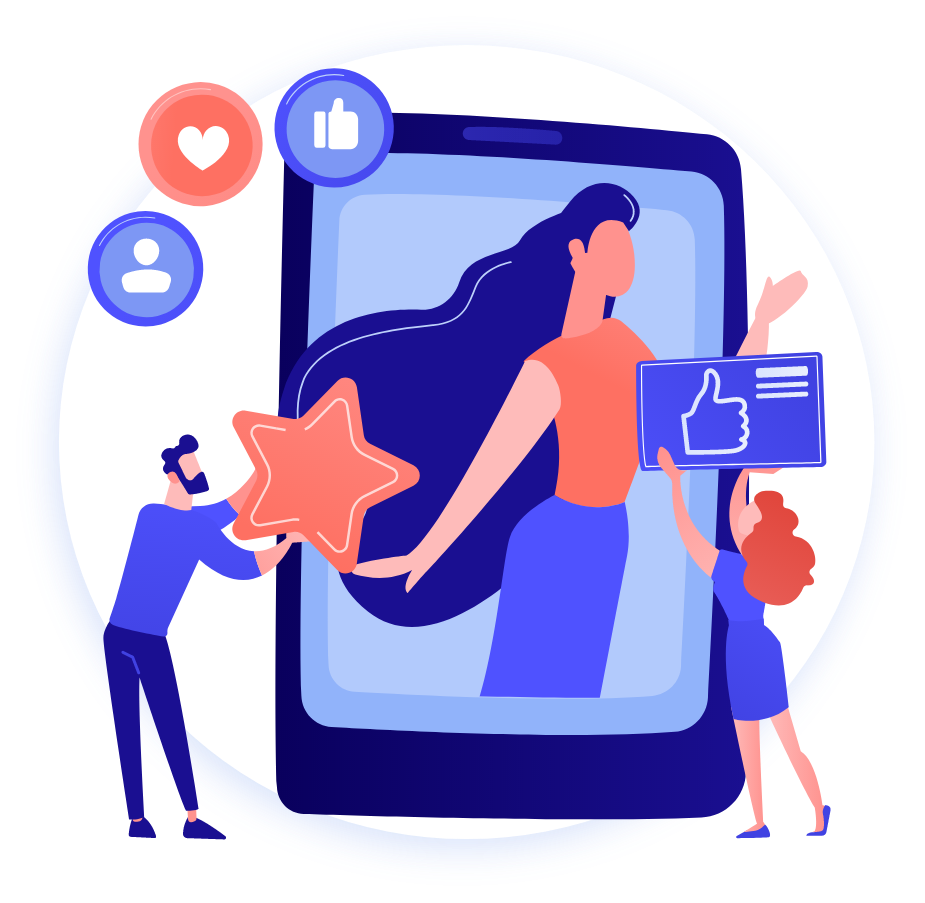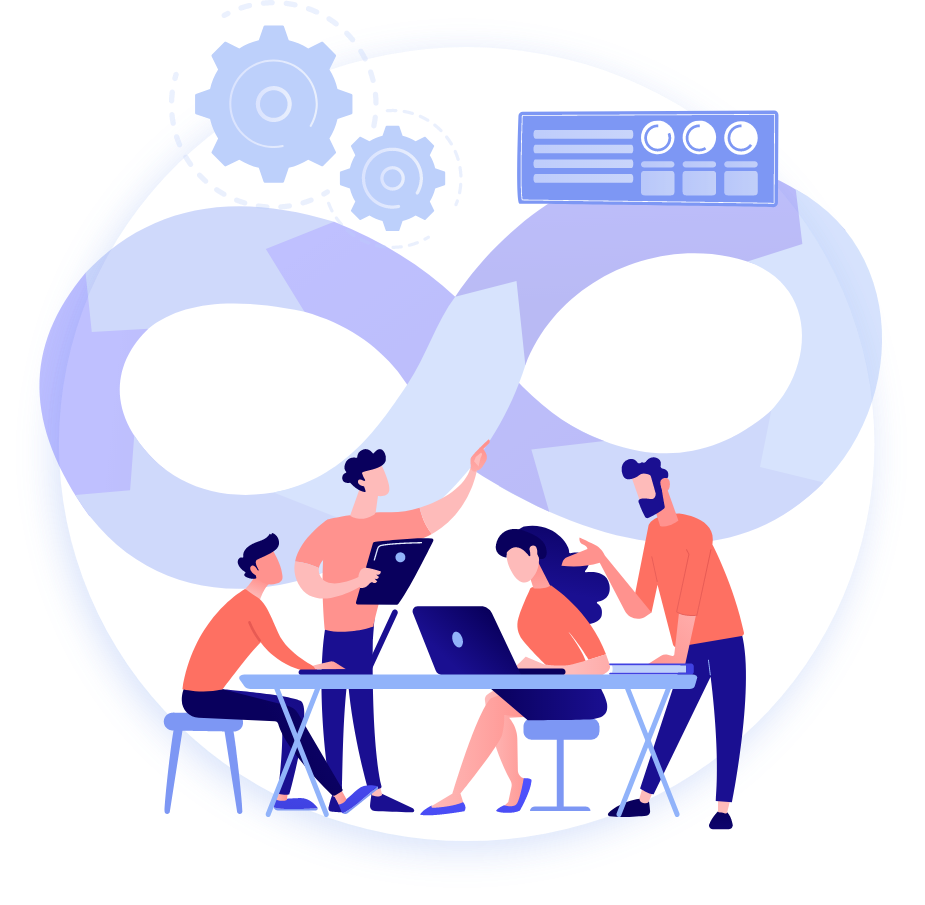 Facebook advertising strategy
Our only goal is to achieve the best results for our clients. Our creative copywriters ensure your ads are attention-grabbing yet compliant, because your ads can't work if they aren't being seen. They'll hit the emotional hot buttons of your audience and paint a user journey that clearly sets out what prospects need to do next. 
To ensure consistency, we work with you to set objectives and KPIs, ensuring we're always on track to meet your goals.
Facebook ad content creation
The key to a successful Facebook Ads campaign is targeting. Before creating your ads, we conduct extensive persona research to determine the best audience for your business, based on interests, demographics, status, behaviour and more. We then craft our ad copy and visuals around your key personas to ensure your ads are targeted only to the people most likely to convert.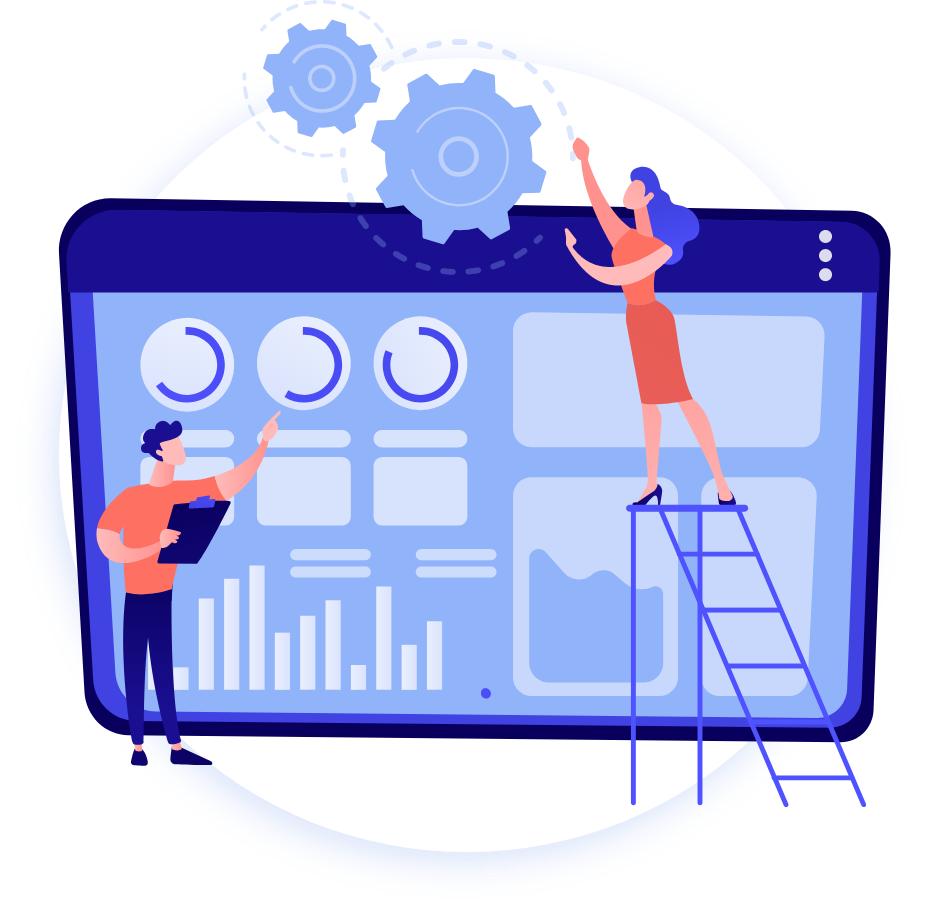 Facebook ad monitoring and reporting
We constantly monitor your campaigns and make small tweaks to push your ads to their full potential. Your dedicated account manager will keep you in the loop on every change; you'll never be in the dark or have to worry about transparency. You'll also receive an easy-to-read monthly report with zero fluff. These show you what's working and the key stats across your campaigns — like how much money they've made — and allow us to spot trends and new opportunities to adapt your strategy for even greater results.
Generate more leads
On average, our Facebook Ads campaigns deliver 45% more leads and sales within 3 months.
Save time
We take care of the strategy, targeting, creative and monitoring for you, giving you more time to focus on your business.
Increase brand engagement
Our clients see a significant increase in follower engagement when working with us.
What do clients say about us?
Facebook ads management at The Brains –
how it works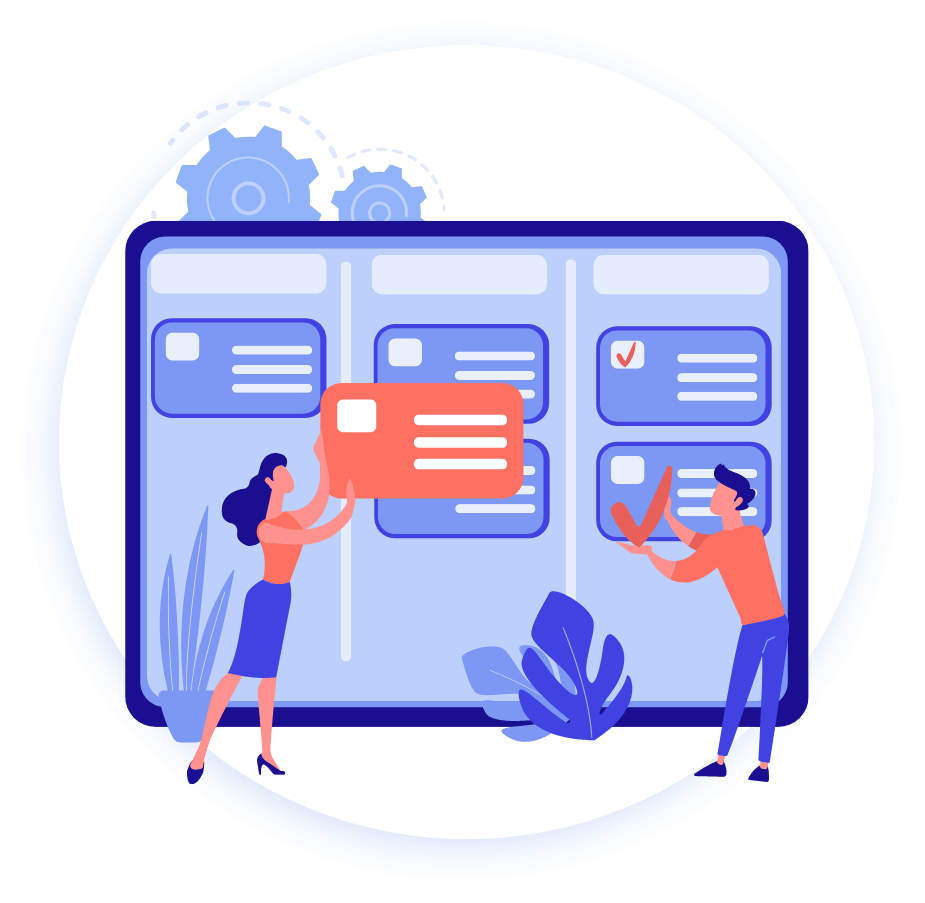 Facebook is one of the most widely used social platforms in the world, so it won't come as a surprise to hear that millions of businesses use its advertising platform to grow their brands, increase traffic volumes and generate leads. Facebook Ads management is just one of the many online advertising services and social media solutions The Brains has delivered to clients — and earned fantastic results with.
To find out more about The Brains and what our Facebook Ads management service could do for you, contact us for a free, no-obligation consultation call.
What is Facebook advertising?
More and more businesses, in both B2B and B2C markets, are using Facebook Ads to increase traffic and generate leads. The social network has access to an unprecedented volume of data, and with every like and share, it collects more information about individual users — information you can use to make sure your ads reach your tightly targeted personas. The key to success with Facebook Ads lies in knowing how to use Facebook's wealth of data and myriad features; and that's something our marketing experts can help you with.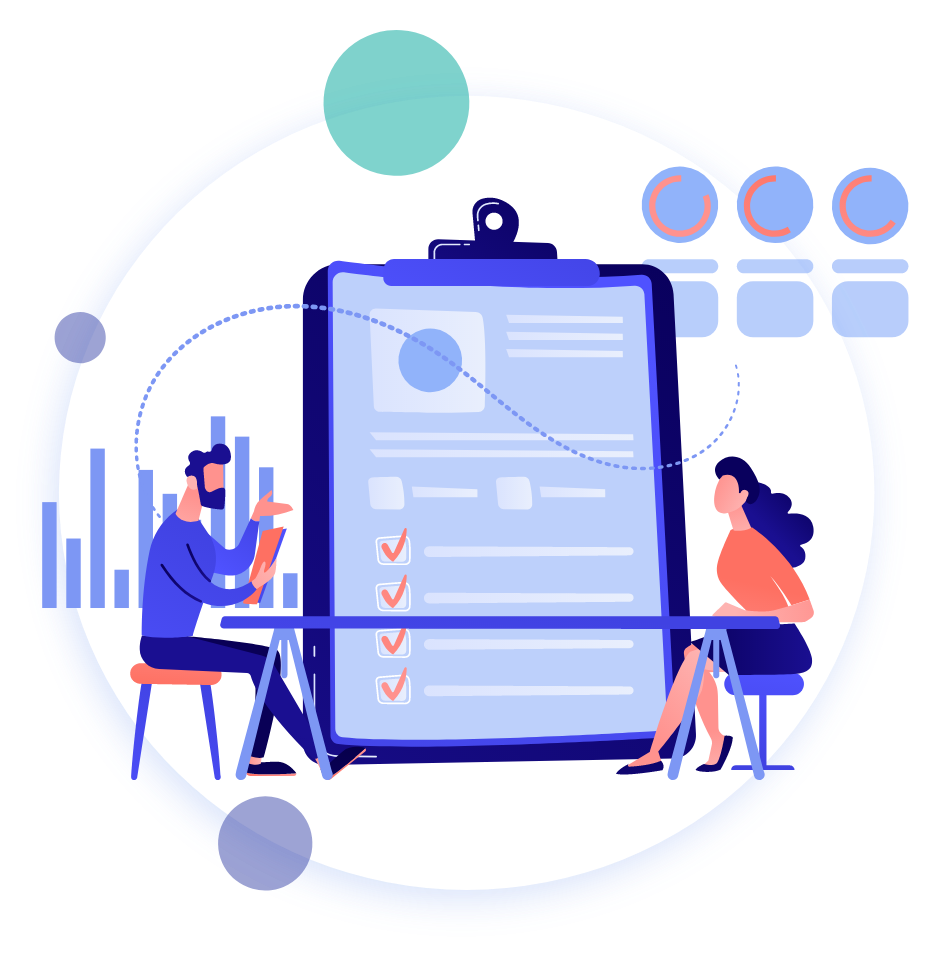 Our approach – your specialist Facebook marketing agency
Facebook Ads may appear simple at first glance, and you might be excited to just jump in, select your targeting and run some ads. After all, you've probably heard that Facebook Ads is an amazing tool for fast and effective lead generation. While that's true, without the right targeting, Facebook Ads can quickly become an exercise in draining your budget. Without research, you might go too broad and waste your ad spend on unqualified leads, or you might go too narrow and quickly exhaust your audience. There's also the risk that you target the wrong group of people entirely!
While it can take time to analyse data and conduct in-depth research, it's definitely worth it. When we partner with a new client, we conduct workshops and hold regular meetings to ensure there's no uncertainty when it comes to choosing the right audience. Then, our data and research teams will use their Facebook knowledge to identify these key groups on the platform. Our system has yet to fail, and we believe it's the fastest way to achieve competitive results in today's market.
Our service offering – Facebook ads management for unbeatable campaign results
We offer several online advertising services, each guaranteed to provide unbeatable results. We'll see your Facebook Ads campaign through from research to implementation, guiding you through the process and showing you the behind-the-scenes action as we develop your strategy. We're experts in figuring out your most profitable buying personas, and when it comes to content creation, we know how to get it just right, no matter what social media platform we're working on. Our team of writers, designers and strategists can create compelling social content, whether it's a promotional post, lead generation form or even a video.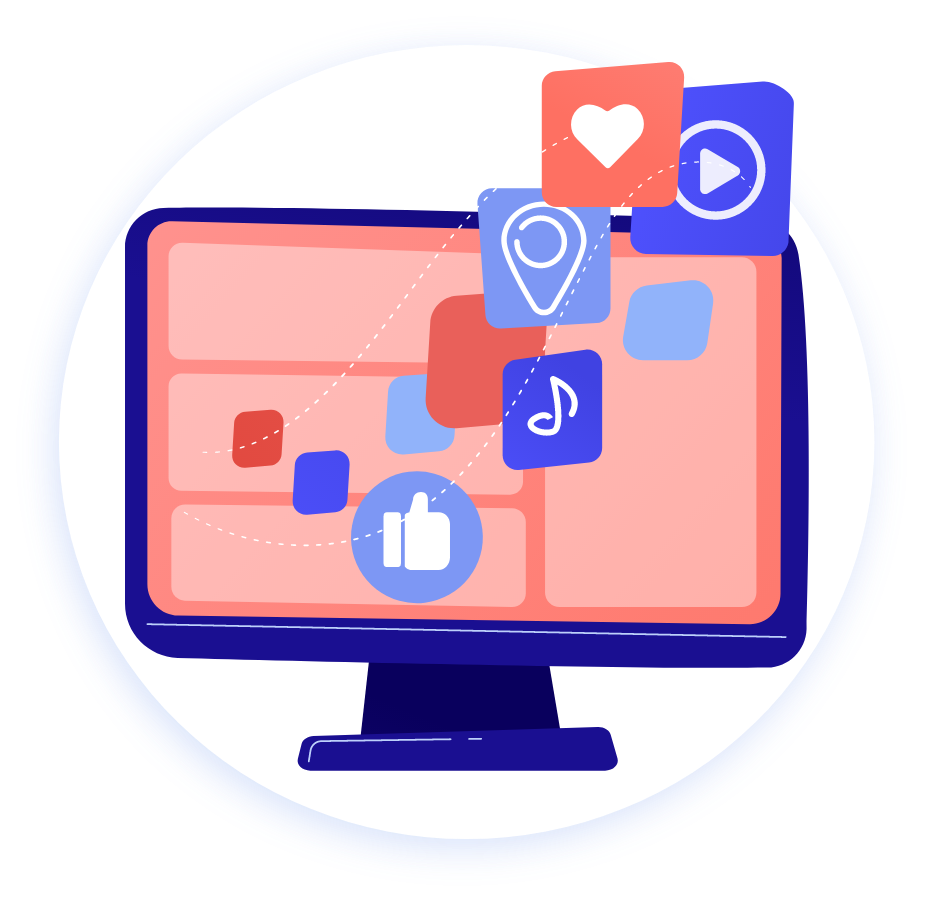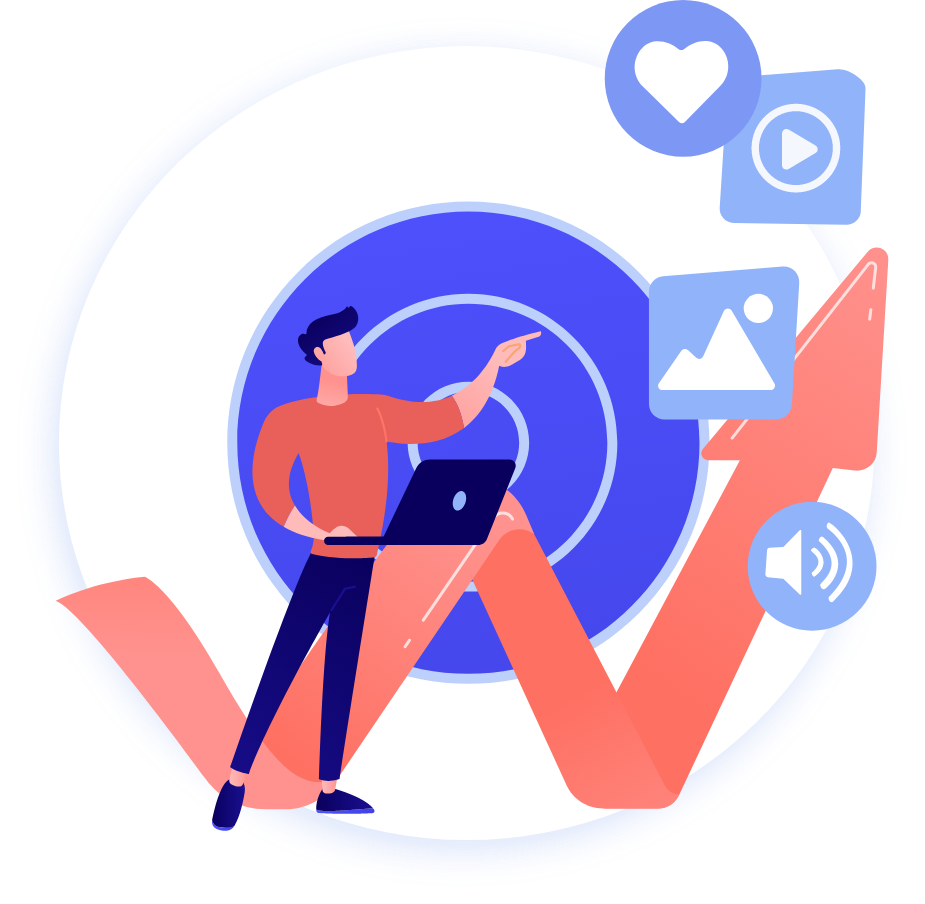 The key benefits 
We're different from your average Facebook advertising company, and we believe in working alongside our clients rather than for them. With our unique approach to online advertising, we can deliver up to 5x ROI, generate 45% more leads and sales and increase your overall brand awareness — often in just a few months. We work with you throughout the entire process, taking on feedback from you, gathering insights from our monthly reports, brainstorming content ideas and inventing new ways to make your business more profitable. We'll be your business partner, completely invested in and striving to achieve incredible results.
Book your FREE Facebook ads consultation
Ready to increase brand engagement and drive demand for your services? Speak with a Brain about our Facebook Ads services today.
Facebook ads management FAQ
What is a Facebook advertising agency?
Facebook advertising agencies specialise in creating and implementing Facebook Ads campaigns that convert. The Brains, however, is a full-service digital marketing agency, offering not only social media advertising but also web development, SEO, content marketing and more. Our expertise across all areas puts us in the company of the top marketing professionals in the UK.
Why do I need an agency to help with Facebook ads?
Attempting to successfully create Facebook ads without the help of an agency is like trying to eat soup with a fork — it's possible, but it'll take you a while! A Facebook Ads agency can not only develop an intelligent marketing strategy but also create compelling ads that engage your audience and make them pause as they scroll through their social media feed, manage the process entirely and follow up with reports and suggestions for improvements. With an agency, you're getting better results that consistently improve over time.
What does Facebook advertising cost?
The cost of Facebook Ads management services, and running Facebook ads in general, depends on multiple factors. You'll need to consider the types of ads you're looking to create, who you're targeting and the frequency of your ads (how often they appear to each user). If you'd like more clarity about how much your Facebook Ads campaign might cost, get in touch for a free consultation.
Can I successfully advertise on Facebook and other social media channels at once?
You can advertise across as many channels simultaneously as you like, but the more thinly you spread your time, the harder it is to get consistent results. Enlisting the help of a Facebook marketing agency is the easiest way to manage campaigns across multiple channels, and it's also more likely to result in valuable leads and sales. At The Brains, we specialise in LinkedIn, Instagram, Twitter and Facebook advertising. You can find more information about our social media services here.
Shouldn't I just advertise on Facebook myself as it's cheaper?
Absolutely, but you'll likely struggle to get as much bang for your buck. While advertising on Facebook is generally cheaper than on LinkedIn, without the guidance of an expert Facebook advertising company, it's easy to invest the majority of your budget on the wrong targeting — offering an increase in traffic at best. But more eyes on your site doesn't help your business: you need to attract people ready to convert. Compared to other platforms, Facebook also offers a unique challenge: users aren't always in the mindset to buy. We typically use LinkedIn to find new career opportunities or grow our network, but Facebook isn't always our first port of call to buy services or products. It requires a specific approach to hook users in and persuade them to read your ad, not scroll right past it. With our professional guidance and strategy, you can see impressive results in little time and with much less effort.
Contact our international SEO agency today to enhance your website's global prescence
Book a free digital marketing consultation
Consult with a leading London agency on your marketing goals
Receive free advice and recommendations on how to achieve them
Get an idea of next steps for your marketing strategy