Digital marketing consultancy 
The Brains is an award-winning digital marketing consultancy in London. Our consultants are highly-trained experts that help companies grow faster online.
Digital marketing consultancy services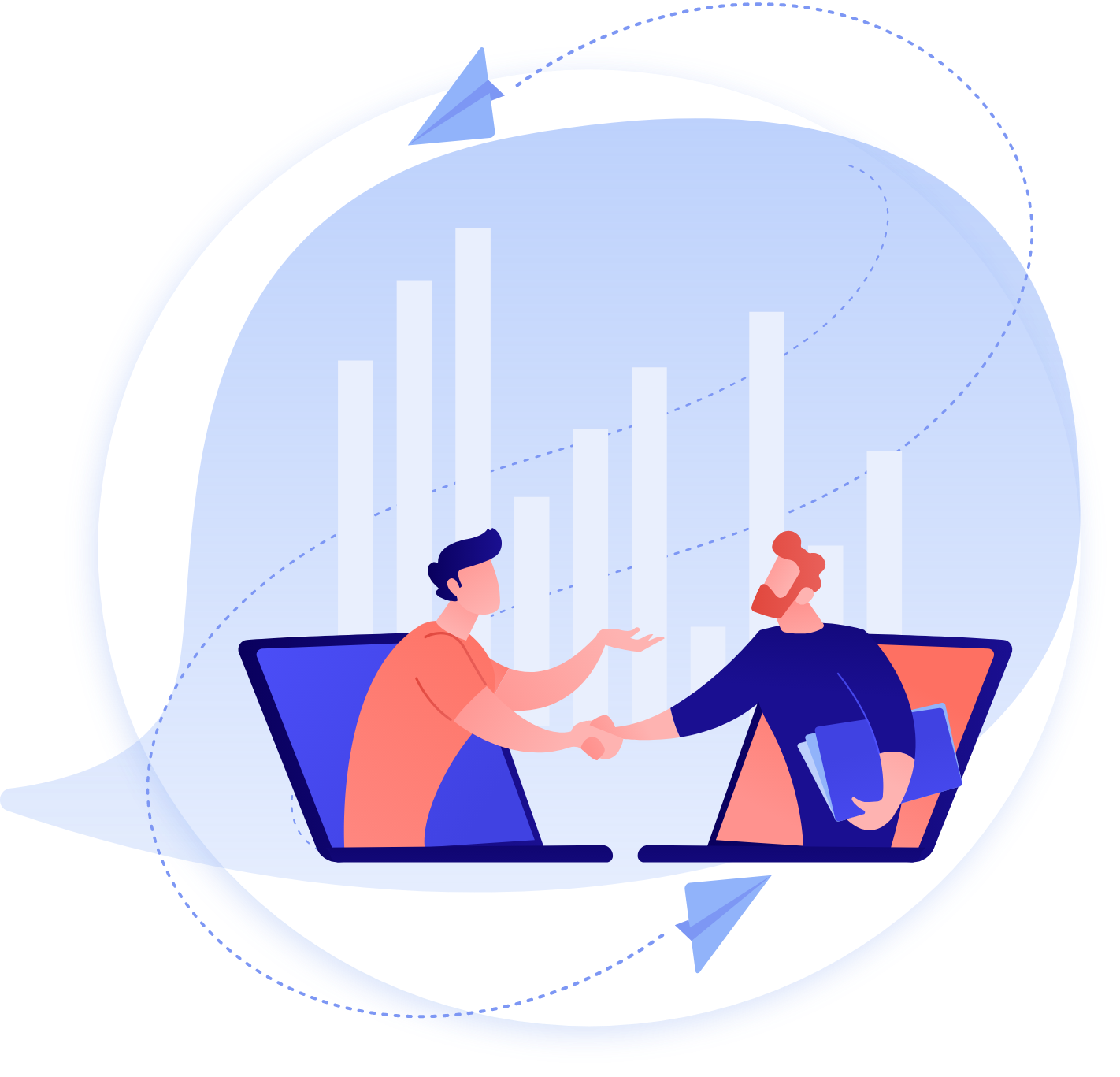 Our digital marketing consultants will help you to:
Reach the right people, on their preferred channels
Convince them to consider you and your services
Convert them into customers or clients
The Brains is an award-winning digital marketing consultancy that helps companies to address problems preventing faster growth. From conversion rate optimisation to content enhancements, fresh marketing strategies to better tracking; our digital marketing consultants recommend the right way to help you improve ROI and boost campaign performance.
We work flexibly on an adhoc basis, providing regular digital marketing consultancy services at intervals that suit, and we're also happy to provide one-off digital marketing consultations.
How digital marketing consultancy works at The Brains
When you book a digital marketing consultation with The Brains, you're tapping into a goldmine of proven strategies that have helped hundreds of clients to grow faster, sustainably.
During a free initial call, we'll discuss your goals, challenges, and how The Brains can best support you in meeting your objectives, depending on your budget and timeframes.
We will then conduct consultative workshops to identify what caused your growth problems, why they are continuing, and how best to tackle them.
We can provide as much or as little support as you like – from fixing your tracking issues and auditing your paid advertising accounts to conducting content strategy workshops and building out marketing funnels that span the right channel.
Get in touch to discuss the best digital marketing consultancy solution for you.
Book your FREE digital marketing consultation
Ready to discuss your marketing goals and challenges?
Speak with a Brain today!
Diagnose your issue
Whether its analytics or content related. We will pinpoint your growth roadblock.
Optimise your funnel
We can guide your team on exactly what to do or implement on your behalf.
Meet tough targets

Got specific KPIs you're struggling to meet? Our consultants can help.
What do clients say about us?
Digital marketing consultancy FAQ
What is digital marketing consultancy?
Our marketing consultancy service includes an initial meeting between you and a highly-trained and experienced marketing strategy consultant from The Brains. Together with your digital marketing consultant, you'll discuss and identify issues holding you back from growing faster and consider the best solutions for these problems. Because there is no tie in, no ongoing retainer and a clear fee structure agreed up front, digital marketing consultancy is often a preferred option for clients with internal teams who may require "topping up" of skills or occasional additional support.
What kind of things can be covered during my digital marketing consultation?
The Brains is a collective of digital marketing consultants with specialisms in many different areas of digital marketing, from PPC to SEO, email marketing to SEO. We can discuss any channel, strategy or concern that you'd like to focus on, and our marketing strategy consultants will recommend the right solution. Topics covered in the digital marketing consultancy include:
What happens during a digital marketing consultancy appointment?
Typically, our marketing strategy consultations follow the below format for initial digital marketing consultancy meetings:
We discuss your concerns, goals and objectives
We look at current performance, market insights and competitor activity
We consider the positive and negative of your current campaign structure, creative and targeting
We discuss what a good outcome would be, and how quickly you need to see this outcome happen
The session then concludes, and your consultant provides a written output with recommendations, insights and a roadmap for implementation
How do I book a digital marketing consultation?
It's easy to request a digital marketing consultation appointment with The Brains. Just book your FREE initial call with one of our digital marketing strategy consultants, and we can assess what sort of consultation you require and agree on a plan together. We can often provide urgent consultation appointments within one week of your request being received, so if you're currently struggling with some really tough KPIs, frustrated with an expensive campaign that's fallen flat or under the eagle-eye of your investors, we'd love to help you achieve incredible, sustainable growth.
Request a Free Marketing Consultation
Please fill out the form below and one of our Lead Gen specialists will contact you shortly.
Get in touch
Please fill out the form below and one of our Lead Gen specialists will contact you shortly.