B2B content marketing services
The Brains is an award-winning B2B content marketing agency in London. Our B2B content marketing experts create powerful, data-driven B2B content that boosts sales and generates leads.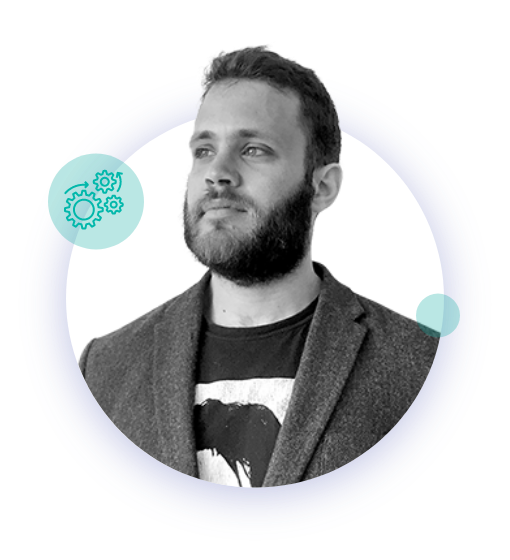 "B2B content marketing is most successful when you speak to your prospects as people, not as representatives of the company they work for. Reach them on a human, emotional level; don't just rattle off business benefits."
– Larry Kotch, B2B marketing psychology expert & Brains Co-Founder
Why choose The Brains as your B2B content marketing services agency partner?
Work with an agency that understands B2B content marketing and has the results to prove it. The Brains can help you create a B2B content marketing strategy that will generate fantastic ROI and significant reductions in marketing costs.
Fill us in on your objectives and your target audience, and we'll work alongside you to create B2B content that generates incredible results.
As the leading B2B content creation agency in London, we'll help you generate and nurture unlimited leads for your business.
We offer real-time ROI performance reports so that you can see how your content is performing at all times.
Our expert B2B content creators will hone in on your personas to create content with unique USPs that guarantee to generate unlimited leads.
We understand that every business has different needs, so we'll create a content campaign based on your goals.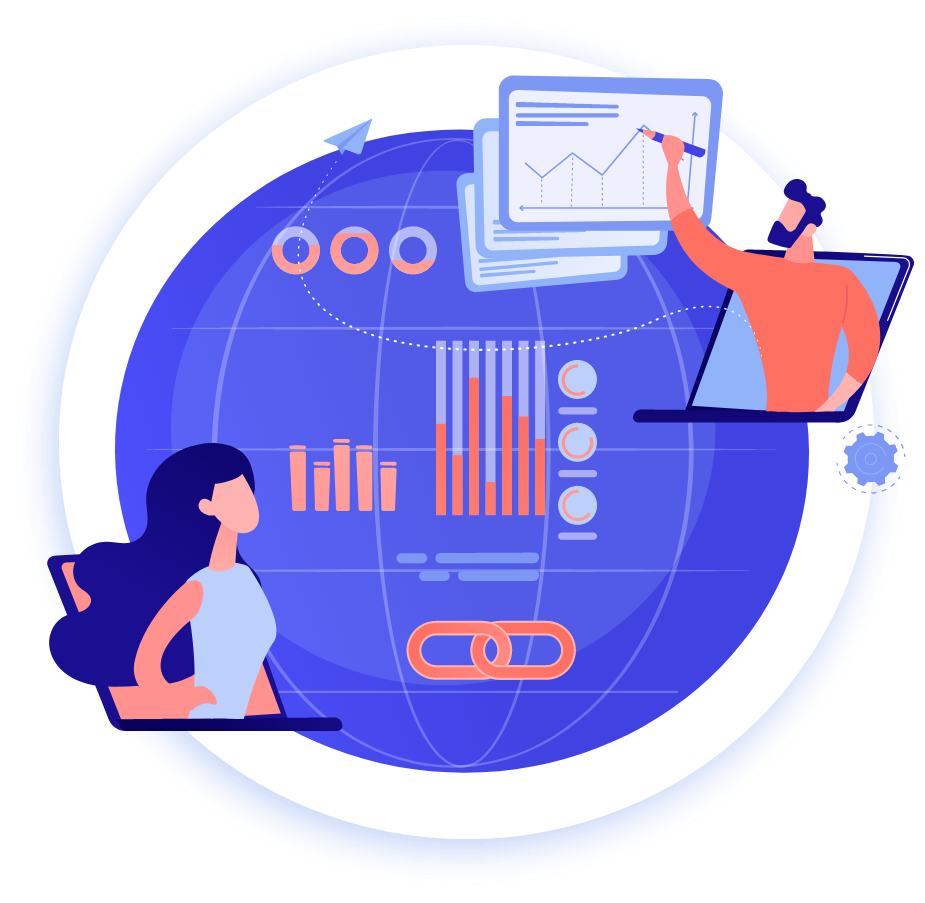 Book a free B2B content marketing consultation
Find out how you can improve your B2B content marketing campaigns with The Brains.
B2B content marketing services from The Brains
The Brains are B2B content marketing specialists – our co-founder Larry Kotch is a B2B marketing psychology expert who made his way onto the B2B 30 under 30 list. That's why we understand the importance of high-quality B2B content and how it is the linchpin of every successful B2B campaign.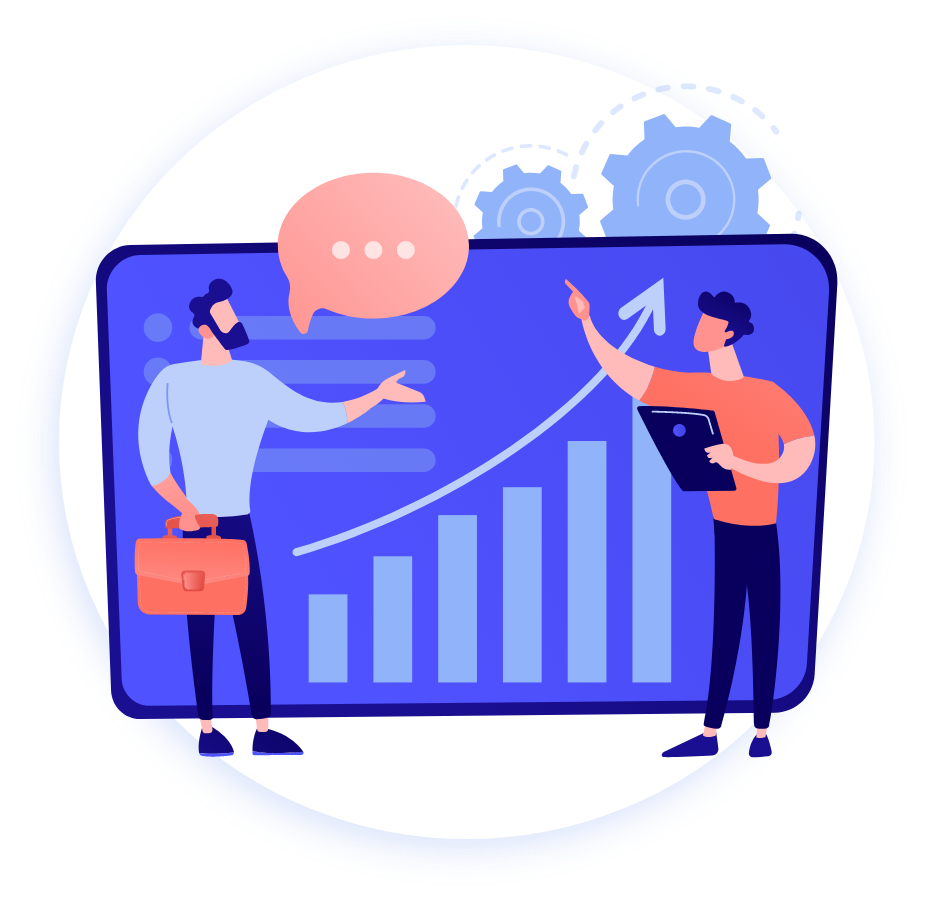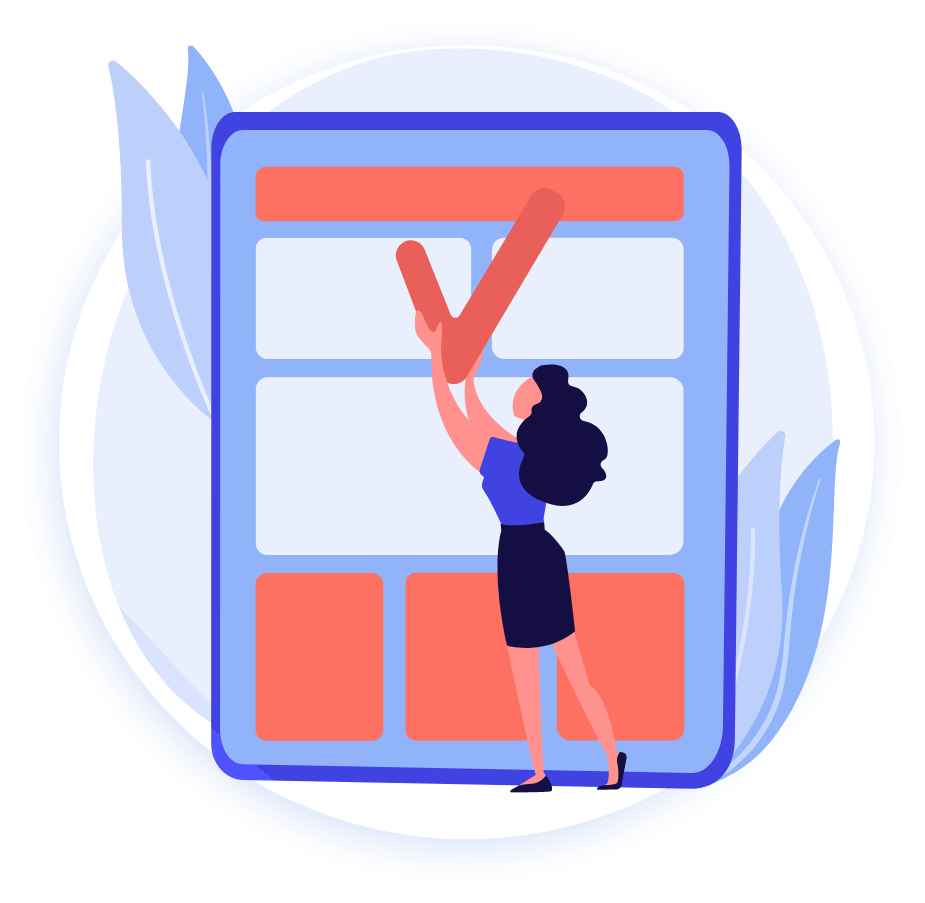 When we create B2B content, we employ a number of proven Brainy strategies to ensure success:
We carry out persona workshops that allow us to identify your target audience and determine what types of content will work best to convert them into high quality leads.
We look at your target audiences' online habits to see which channels are best to reach them on. Whether it's through PPC advertising, blogs, social media, display advertising or email marketing, we'll find the best channel to advertise your content.
With our laser-focus and commitment to data-driven strategies, we help our clients generate unbeatable ROI, reduce marketing costs, and generate unlimited leads.
London's leading B2B content creation agency
At The Brains, we understand the intricate nuances of crafting successful B2B content and the various metrics to measure success. We believe that there are a number of unique differences between creating content for B2C and B2B content marketing campaigns.
B2B content should always be useful and provide the reader with resources and information to benefit their business.
B2B content should be personalised toward buying personas.
B2B content should be aligned with each stage of the buyer's journey.
B2B content should help build long-lasting relationships between businesses.
B2B content should focus on building and maintaining brand reputation.
B2B content should show authority and a deep understanding of the subject matter.
B2B content should always have lead generation in mind.
When it comes to B2B marketing psychology, it's often perceived as more logical and less emotional than B2C. Here at the Brains we understand that this isn't the case. Marketing psychology plays just as much of a significant role in B2B, because B2B buyers are just as human as any consumer. It's therefore just as important to understand their mindset. If you'd like to know more about our approach to B2B marketing psychology, download our free whitepaper, B2B marketing psychology principles.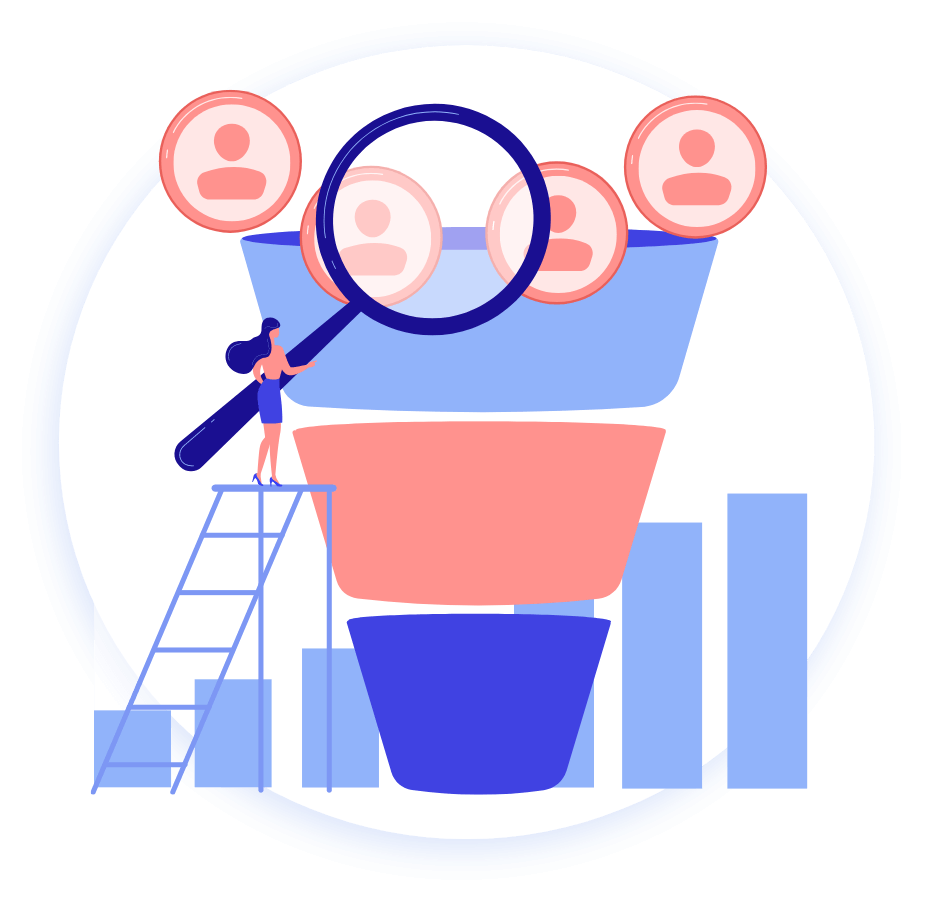 Crafting compelling B2B content: The importance of the buyer's journey 
B2B content should always take the buyer's journey into account and consider how close your prospects are to making a purchase. To help our clients do this, we break down the journey into distinct stages that each require different types of content to help move them closer to the final stage of purchasing.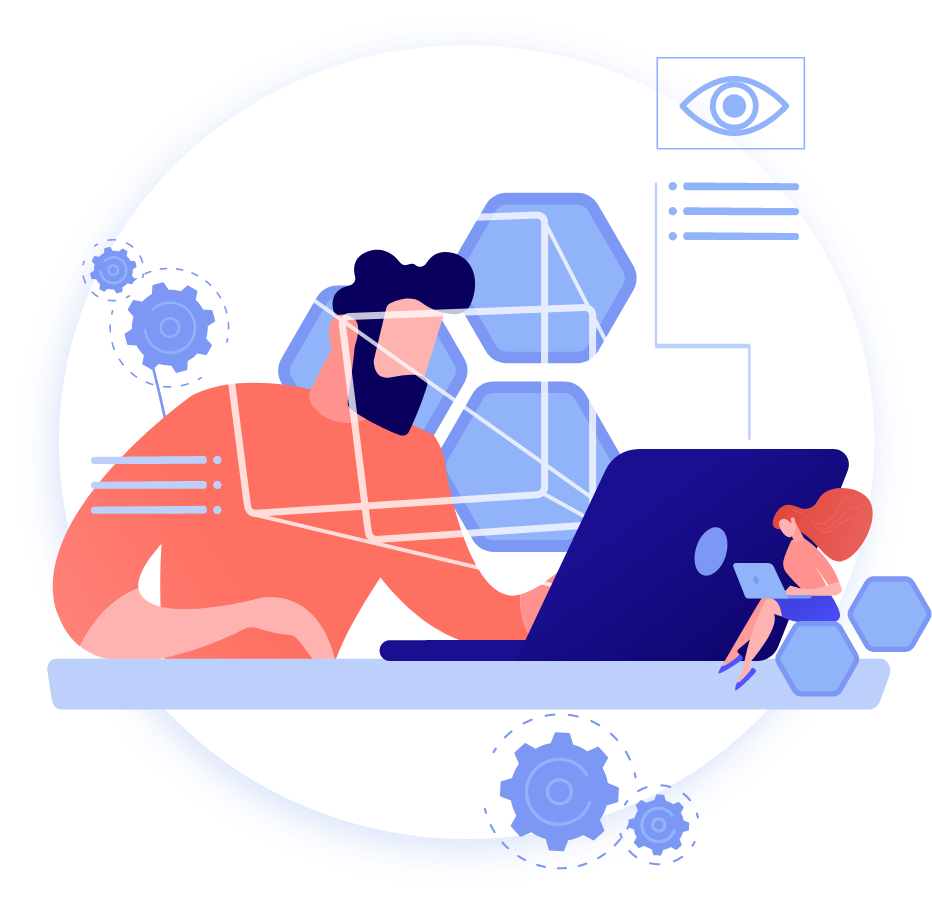 1. Awareness
At this stage of the journey, prospects are beginning to recognise and understand your business, so we start with clever persona-specific ads and lead magnets that help get them on board with what you have to offer.
2. Consideration & decision
Once we have generated the persona information from the lead magnets (prospects must fill out brief data-capture forms to access your assets), we use marketing automation to nurture and "warm-up" leads to bring them to the final stage.
3. Purchase
Leads at the final stage of the journey are ready to discuss sales and will want to know exact figures and details. This is the ultimate goal for our B2B content marketing strategy!
We're laser-focused at each stage of the buyer's journey to ensure that we effectively communicate and meet the buyer's needs. We believe that getting this process right is essential to generating high-quality leads and boosting sales.
So, how do The Brains approach B2B content creation in order to maximise lead generation and conversions?
In every piece of B2B content that we create, we look to build trust and demonstrate an authoritative understanding of the topic we're discussing.
We identify what is important to our audiences to ensure we focus on the correct USPs that are guaranteed to generate conversions. We believe that B2B content should create a dialogue with the reader so that they come back to find out more.
We devise content strategies based upon the buying persona information to create bespoke content geared at nurturing leads at each stage of the buyer's journey.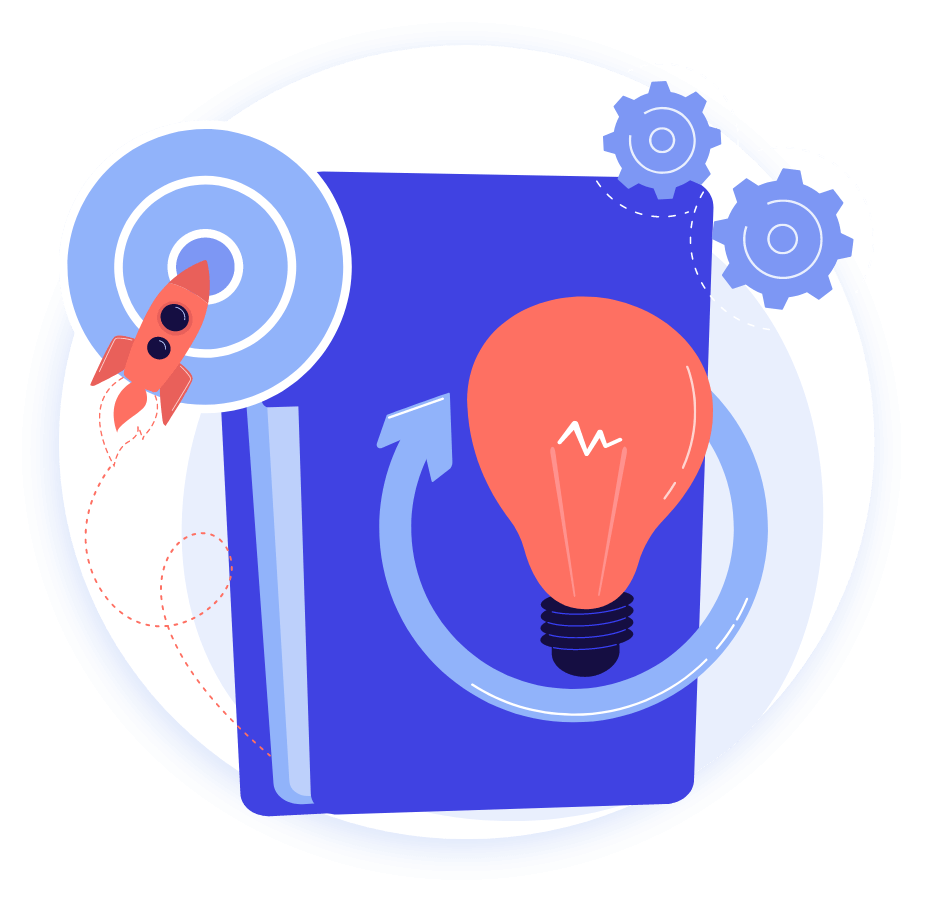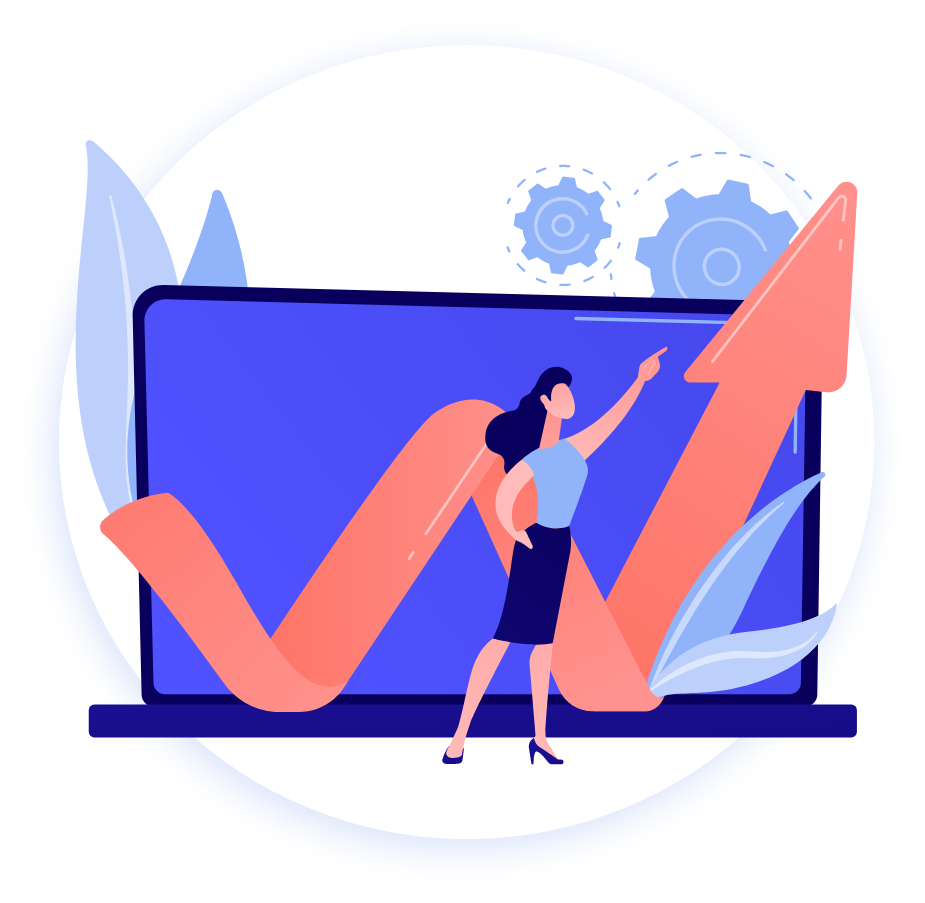 Why choose The Brains as your B2B content marketing agency?
Just because B2B content needs to be informative and direct doesn't mean that it has to be boring. Here at The Brains, we believe in creating B2B content that combines data with creativity to help inform and captivate your audience. That's why we use B2B marketing psychology to help you connect with your prospects in a unique and clever way. We believe that B2B content isn't all about cold hard facts – it requires a personalised touch and a deep understanding of buying personas to help you reach and communicate with your prospects at each stage of the buyer's journey. We like to remember that B2B buyers are humans, so it's important to treat them with a personalised touch.
Choosing the right B2B content channels for your business
At The Brains, we believe that picking the right channel for your B2B content requires a deep dive into your target audience to understand their online habits and purchasing psychology. Once we have the relevant information, we can then start to look at a number of channels to best reach and convert your audience.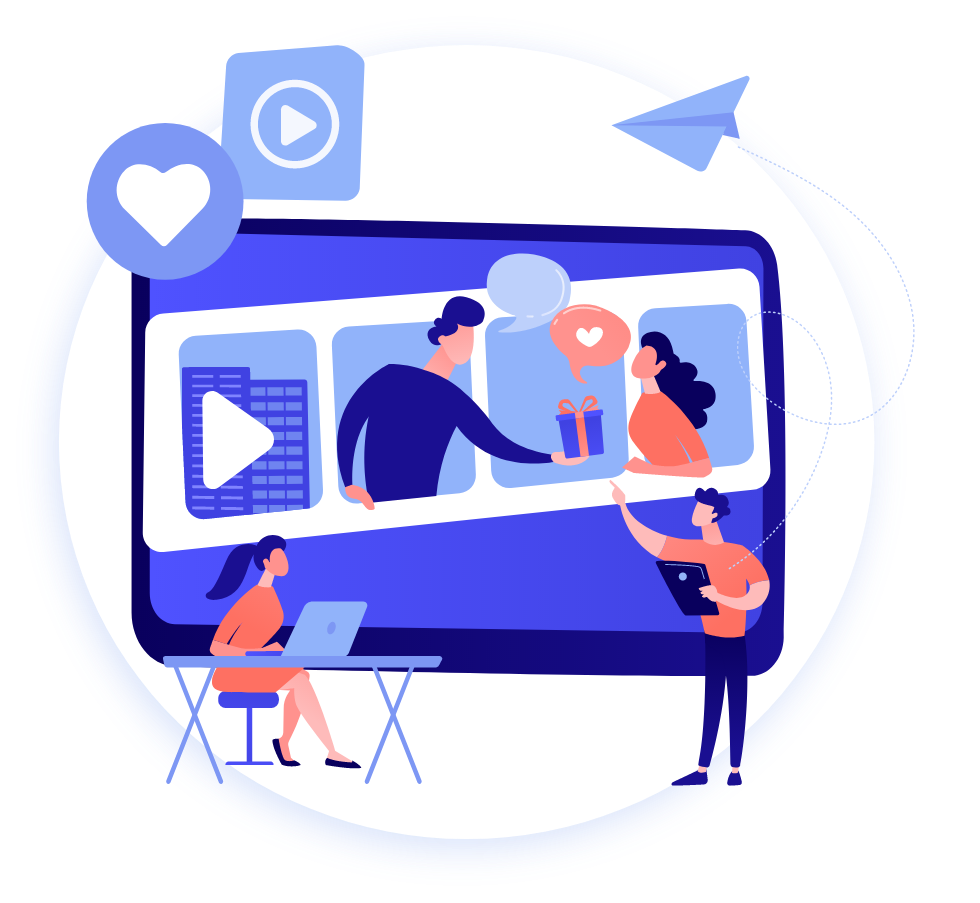 What are the benefits of hiring a B2B content marketing agency like The Brains?
The Brains is a full-service digital agency that has helped plan and carry out hundreds of successful B2B marketing campaigns that have seen clients generate fantastic ROI and huge reductions on their marketing costs.
By working with The Brains, you'll have access to more than just London's leading B2B content marketing experts. You'll have the opportunity to work with some of the best lead generation, SEO, PPC, email marketing and social media experts available.
We're an award-winning B2B content creation agency that's committed to helping our clients grow.
If you'd like to know how The Brains can help your business, get in touch today, and book your free consultation today.
B2B content creation services FAQ
Why should I partner with a B2B content creation agency like The Brains?
Anyone can create their own B2B content, but creating content that leads to exceptional results requires specialist skills, tools and experience to deliver fantastic ROI.
By partnering with The Brains, you gain a number of powerful benefits:
We're a data-driven agency that utilises every penny of your budget on strategies that we know can deliver results.
We are London's leading B2B content marketing agency, providing bespoke campaigns that generate excellent ROI.
We're 100% transparent with all of our clients, and provide regular reports to let our clients know how their campaigns are performing.
How can The Brains save me money on my B2B content marketing?
At the start of every campaign we discuss budget, goals, time frames and KPIs with our clients to ensure that our campaigns are cost-effective and ROI-focused. We understand that every business has different goals. Therefore every campaign we create is bespoke and designed to maximise ROI based on budget and needs.
You won't have to worry about being mis-sold on a campaign that won't deliver, and you can be sure that we will share every piece of data we acquire throughout the journey of the campaign so that we can make the relevant tweaks and changes to ensure that you achieve the best results possible.
How can The Brains help me generate leads with my B2B content?
No business can expect to survive long without some form of lead generation strategy in place, especially in the B2B environment. So, if your B2B content isn't bringing in leads, something's wrong! At The Brains, we're passionate about lead generation, and we place it at the forefront of every campaign that we work on, whether it's B2B, B2C, or eCommerce.
We have our own in-house automated lead-generation formula called Leads-On-Tap to help our clients generate unlimited leads. This approach combines automation and buying psychology with best-in-class marketing tools to ensure our lead generation campaigns deliver unbeatable ROI.
Speak to one of our lead generation experts today to find out more!
What sort of B2B businesses does The Brains work with?
We work with a huge range of B2B clients to help them create excellent results, including:
Construction firms
Recruitment firms
Workspace hire firms
Interested in finding out more about our B2B content services?
Contact our international SEO agency today to enhance your website's global prescence
Book a free digital marketing consultation
Consult with a leading London agency on your marketing goals
Receive free advice and recommendations on how to achieve them
Get an idea of next steps for your marketing strategy