Transformative Access To
Training
From Your Dedicated Growth Partners
Accomplish your growth goals, empower your team and future-proof your business with uniquely flexible marketing solutions from The Brains.
Whether you need hands-on support, ad hoc consultancy, or on-the-job training, our marketing model is designed to accommodate your developing needs and boost your ROI and ROT (Return on Talent).
Start your growth journey
An actionable marketing plan that aligns with your goals
Free initial consultation
Data-led, trustworthy projections
Flexible solutions with no tie-ins
Opportunities to empower your team
Since working with The Brains on SEO and PPC, we have seen significant improvement in the overall growth and visibility of our website. The focused campaigns have also helped us better target our audience and has positively contributed towards the number of leads generated.
Whether you require a full marketing audit, support with a specific marketing channel or flexible team training, we're here to assist you in developing future-proof strategies focused on ROI and ROT.
Receive actionable insights and recommendations aligned with your goals and budget
Access flexible support options that account for your developing needs.
Learn to utilise your team & resources more effectively
Specialist marketing. Tailored strategies. Ongoing support.
From eCommerce and Healthcare to SaaS and finance, we've supported hundreds of businesses across a variety of industries in achieving their goals – and going beyond their expectations.

Conversions boosted by 85%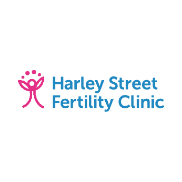 Traffic increased by
165%
What are you looking for?
Our adaptive, consultative approach
In the face of a rapidly changing digital landscape, businesses are encountering new obstacles that demand adaptation. At The Brains, we understand that traditional marketing agency structures aren't always appropriate for everyone. With advances in AI and online learning opportunities, the growth potential for in-house teams has completely skyrocketed, meaning some companies are more inclined to opt for marketing support at a consultative level rather than a typical full-service agency.
Our flexible, consultative service enables business owners and marketing managers to remain in total control of their campaigns, ensuring transparency and allowing internal teams to rapidly develop.
The Brains is home to experienced marketing experts with a passion for sharing their knowledge – so it's only right that we share these insights with our clients, too.
From search engine optimisation (SEO) and taking full advantage of your social platforms, to automating your lead capture process and acquiring advanced sales insights from your CRM, our comprehensive training sessions can empower you, and your team, to develop key skills and become marketing gurus. We offer training as part of our flexible packages, meaning you can access learning opportunities whenever suits you.
Improved Return on Talent
Investing in marketing is now an opportunity to invest in your team. Our ROT (Return on Talent) focus means that we're here to support you in managing your marketing efforts independently so that you don't need to rely on agencies long-term.
Balancing training, consultancy and support, we can work together in a way that best suits your team size and experience, making our partnership a learning opportunity as well as a business growth opportunity.
Unlocked marketing potential
Don't fall behind your competitors for fear of affordability or value – we've designed our solutions to take away all of the uncertainty and keep you in control. With no contract tie-ins, the ability to request ad hoc guidance and strategies tailored to match your budget, there's really nothing to lose.
We're also passionate about transparency. Receive regular updates and reports, or request a walk-through of our actions so that you can understand what happens behind the scenes.
A collaborative partnership
For some companies, having an agency manage their marketing activities is by far the most effective option. And, with The Brains being home to a number of industry experts across all marketing channels, accessing hands-on support couldn't be easier.
Like our consultancy, our approach to campaign management and execution is built on transparency, communication and collaboration. However much direction and visibility you require during your project, we can accommodate. We'll be your dedicated marketing partners and act as an extension of your in-house team, even helping you learn to manage your campaigns independently if this is something you would like to achieve.
Providing complete flexibility is what makes our offering so unique. Enjoy the freedom to adjust your campaigns, with guidance from our experts, on a monthly basis for ultimate optimisation of your budget. Add or remove services, boost or pause spend, or slowly transition to our consultancy-based model. We're here to empower your business in whatever way works best.
ROI-focussed lead generation
We're passionate about helping you achieve your growth goals, which means putting a heavy focus on lead generation. We have years of experience generating high-quality leads for clients across a wide range of industries, and have used multiple marketing channels to find the most lucrative combinations.
Using optimal tools for end-to-end optimisation and cost efficiency, we'll help to bring in high quality leads faster than you ever thought possible!
Crystal clear insights and reporting
Leading with transparency is all about providing regular, accurate reports. We'll ensure you have a complete understanding of how your campaigns are performing against your KPIs, where your spend is being used and what we're doing to make improvements.
Gathering performance data on a regular basis informs our testing structures, and helps us provide this vital visibility for clients. We ensure regular optimisation decisions are made according to campaign performance and that your channels are always providing maximum value.
Got a question about how we can help?
What are you looking for?
If you're looking to achieve unparalleled business growth but feel uncertain about long-term investment, our flexible service is the solution. Depending on your requirements, marketing knowledge and budget, we can tailor the level of support you receive so that you stay in control. Whether you need complete strategy and implementation support, consultancy for a specific marketing channel or some ad hoc training for your internal team, we can help.
We understand that your needs may change over time, which is why you can adjust the level of support you receive as and when you need to. For ultimate flexibility, visibility and dependability, choose The Brains.
What are you looking for?
There's no question that advances in AI are changing the way we conduct business. At The Brains, our teams share a passion for efficiency and learning, meaning that as a company, we're constantly up-to-date with the latest developments. We'll share our findings with our clients, suggest new and improved ways to bolster their strategies and even train your teams on how to use the latest AI tools.
Client-first
Our client-first approach ensures that our strategies and solutions are tailored to your specific needs, providing you with the personalised support and guidance you deserve. At the start of every partnership, we take the time to truly understand your business, your goals, and your unique challenges, so that we can offer a completely bespoke solution.
Results-focussed
Knowing that we can achieve fantastic results is what truly motivates our team to look after and optimise our client's marketing campaigns. Combining creativity, data-driven insights, and industry expertise, we deliver measurable and impactful outcomes that maintain a focus on ROI, ROT and transparency.
Tracking performance end-to-end while exploring emerging technologies and innovative approaches, we work alongside you, and empower you to achieve extraordinary results, drive your team to new heights and even save costs in the process.
Forward-thinking
Being innovators at heart, we recognise and embrace the disruptive changes that are happening in the marketing space. We approach these changes with an open mind, understanding that they present new possibilities and avenues for growth. Staying adaptable, agile and open-minded allows us to help our clients navigate the evolving landscape, leverage emerging technologies, and achieve remarkable results.
Full support digital marketing
CRM set up / optimisation
Let's transform your business together
Free initial consultation
Data-led, trustworthy projections
Flexible solutions with no tie-ins
Opportunities to empower your team