Funeral director reaches pole position on Google
An award-winning funeral director was looking to drive more traffic to their site. They were receiving enquiries from people searching in their local area but wanted to expand to other London regions and appear significantly higher in Google search results for a number of highly relevant search terms.
Results after 4 months of working with us
Achieved
no.1
Google search results ranking for "funeral directors"
Organic traffic up
130%
in 1 year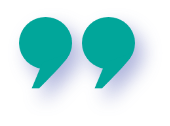 We had never really run any digital campaigns until the Brains came along but it was certainly worth the investment
The client already had a great backlink profile, having been consistently featured in the national press over the previous 3 years. The main element holding the site back from gaining a high volume of organic traffic and strong keyword rankings, was the lack of onsite content.
We therefore built out a blog section and developed a content plan, to rank for high-volume search terms such as "funeral director London". Whilst they were competitive terms, the client's strong backlink profile meant that we could set outselves lofty targets. As a consequence of fairly recent algorithm updates, Google rewards high quality content clusters based around relevant topics of interest, so the content we created was long-form and informative, with an emphasis on answering queries such as "how do I organise a funeral?".
After 6 months of work, the client was ranking in positions 1-3 for over 20 search terms, including position 1 for "funeral director", resulting in a 35% YOY increase in new leads and enquiries.
Growth Marketing Services Tailored To Healthcare