Lead Generation Services
Want to generate unlimited leads for your business and save up to 50% on advertising costs, without lifting a finger? The Brains specialises in automated lead generation campaigns for Google, Facebook, LinkedIn and email. Speak with us today about how we can help you grow faster.






Watch Our Quick Introduction To Lead Generation
Watch guide: 3-minute video
Our Brainy Formula for
Unlimited

Lead Generation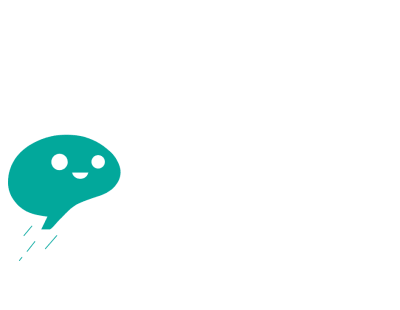 Developed while delivering hundreds of successful lead generation campaigns, our Leads On Tap system combines online ads, marketing automation and content strategy to deliver unbeatable results.
It's the ultimate way to transform your online advertising campaigns into highly effective lead funnels and the only solution that delivers unlimited leads with up to 50% less marketing spend.
Book Your FREE Lead Generation Consultation
Ready to grow your company faster and generate leads like never before?
Speak with a Brain today about your growth goals and challenges.
Our lead generation campaigns are designed to attract, engage, nurture and convert an unlimited number of leads. In order to ensure success, we collaborate closely with you. 
During initial workshops we'll identify your key buying personas, agree on which channels would work best and define your marketing funnels.
A content strategist will recommend appropriate messaging, applying online buying psychology to ensure your ads engage on an emotional level.
Throughout your campaign we will continue to nurture and score leads, ensuring you receive a significant volume of marketing qualified leads every month. 
Most campaigns launch in less than four weeks, and deliver up to 5x ROI within the first three months. Generate leads with The Brains and you'll soon be swimming in sales.
Average Results for Lead Generation Marketing Campaigns
45%
increase in
lead volume
70%
increase in lead to sale conversion rate
Up to
50%
reduction in
marketing costs
Gain More Leads
Tap into an unlimited pool of high quality leads and never worry about where you'll find new clients again.
Get Better Leads
We deliver high quality leads that are primed and ready to convert, by scoring and nurturing your leads.
Manage Your Leads
We'll deliver your leads to your sales team in real-time and in whatever format you ask for.
What Do Clients Say About Us?
What are Lead Generation Services?
Lead generation services are vital for any business looking to improve its online marketing strategy. Lead generation itself is the practice of creating a targeted marketing campaign designed to attract a specific type of high-value potential client or customer and to guide them through a marketing funnel. These campaigns are very focused on driving return on investment and are measured by the quantity and quality of leads delivered, as well as the cost per lead, or CPL.
How is a Lead Generation Campaign Different from a Traditional Marketing Campaign?
Lead generation campaigns are laser-focused on delivering prospects and guiding them through a targeted messaging funnel. Softer metrics, such as engagement rates or brand visibility, do not apply. The main goal of a lead generation campaign is to introduce new prospects to the company and to ensure those prospects are likely to convert and be of high value. Lists are built of prospects based on factors such as location, age, job title, income, interests, and affiliations. Exclusions are applied for any prospects that do not match the targeting criteria before the campaign goes live. A series of highly strategic steps are taken to ensure the campaign delivers ROI (return on investment) for the company.
What Steps are Involved in Setting Up a Campaign with a Lead Generation agency?
The Brains has developed a unique formula for guaranteed lead building success. This involves a multi-step process, followed by our highly experienced data scientists, content strategists and marketing automation gurus:
Campaign goals are set – we agree on the campaign KPIs with you in advance, ensuring that clear goals for monthly lead volumes and cost per lead are set
Personas and targeting – we workshop your ideal client/customer, define which personas to target and build targeted lists for the channels your campaign will run on
Content strategy and advertising approach – we recommend the channels, messaging and funnels that will best match your campaign ambitions, providing sample ad copy, suggested titles for supporting content and outlines for any articles being written
Campaign build – we create the campaign, building out targeted lists, funnels and supporting content and launching activity on your preferred channels
Test and enhance – we never stop assessing your campaigns for success, tweaking and enhancing the content and targeting to continually improve on CPL and lead volumes
Which Channels Can I Run Lead Generation Campaigns On?
There are three main channels that The Brains run lead generation campaigns on; Facebook, LinkedIn, and email. Depending on your goals, target audience, and budget, we will recommend the right mix of channels for your campaign. Clients typically combine two or three channels to ensure maximum coverage for their campaigns, with retargeting messaging and follow up nurturing emails being a key component of any lead generation campaign we run.
How Do I Know if Lead Generation Is The Right Marketing Strategy For My Business?
Larry, our co-founder, is a firm believer that all growth problems stem from poor lead generation. If your business is suffering from a lack of clients/customers, slow growth, or a stall in profits, a targeted campaign from a respected lead generation agency is the right way to go. If you're growing at a moderate pace, lead generation is the most effective way to gain faster growth and more revenue.
Ready To Talk About Lead Generation
For Your Company?