YouTube advertising agency services
As London's leading YouTube advertising agency, The Brains can help you reach your target audience faster and increase engagements on YouTube – the world's largest video sharing platform. Our YouTube advertising services are tailored to your business needs and target audience, ensuring optimum ROI from your ads. Speak to us about getting started with YouTube advertising – we offer free initial consultations.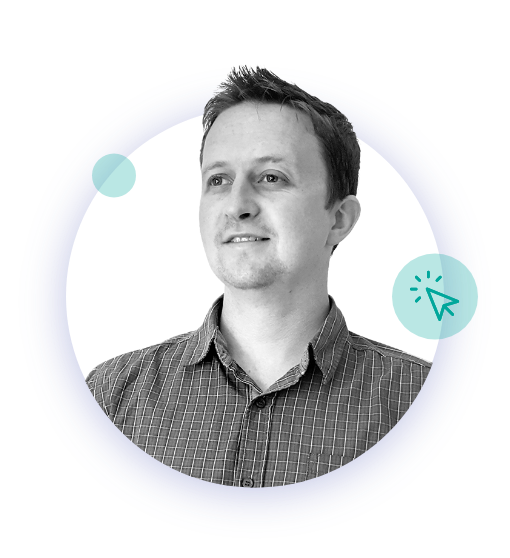 "Your target audience spends hours concentrating on YouTube content. Where better to reach and convert them? YouTube advertising done right enhances user engagement instead of breaking it. We do it right."
– Mike Moodie, Director of YouTube Marketing, The Brains
Getting the most out of YouTube advertising services with The Brains
London's leading YouTube advertising agency – we help businesses target and convert their audiences using tailored YouTube ads.
Our Brainy experts will carry out extensive buying persona research to ensure that only your target audience will see your ads. With over 2 billion YouTube users, this is crucial for the ROI of your campaign.
We work closely with all of our clients and provide reports at every stage of the campaign to demonstrate that KPIs are being met and that none of your budget is being wasted.
Our clients see fantastic ROI, massive reductions in marketing costs and an uptick in leads.
Book your complimentary YouTube advertising consultation
Ready to chat? We offer complimentary initial consultations to discuss how our YouTube advertising services can help your business.
YouTube advertising services at The Brains
With over 2 billion monthly YouTube users, placing your ad on the world's biggest video sharing platform is a great way to get your business noticed. Whether you are a B2C, B2B or eCommerce business, you can use YouTube ads to hone in on your target audience and bring them directly to your website.
However, it's not quite as simple as making an ad, uploading it and sitting back whilst you generate revenue and web traffic. In fact, using YouTube ads correctly to maximise your ROI, reduce marketing costs and boost online visibility can be incredibly difficult if you don't know what you're doing.
Here at The Brains, we're London's leading YouTube advertising agency, and we know how to maximise your budget to get excellent results.
How The Brains can help you with YouTube advertising
Getting the most out of your YouTube advertising campaign can be difficult if you don't have experience locating your target audience and knowing what type of content will encourage them to engage with your ad. At The Brains, we can help you using our proven automated Brainy formula to ensure that you achieve excellent results and maximise your budget.
Whether it's your first YouTube advertising campaign or you need some guidance tweaking your existing YouTube ads, The Brains can help!
We'll workshop who your target is and how best to reach them, based on their YouTube search activity.
We'll work with you to understand what you're looking to achieve from your campaign, whether it's to boost sales, increase web traffic or build online visibility; we'll plan a strategy to help you achieve the results you're after.
If you're looking to re-engage with pre-existing leads, we can help you plan a YouTube retargeting campaign that will help nurture and bring back leads.
To make sure that you're always in the loop about how your campaign is performing, we'll provide you with detailed reports month-by-month that will give you a comprehensive breakdown of performance.
How does our Brainy formula for YouTube ads work?
One of the downsides to advertising on the world's second-largest website is that your content can often get lost and end up in front of people who aren't going to purchase from you. But, by applying our Brainy formula to your YouTube ads, we ensure that won't happen. We use an automated lead generation formula to ensure that your ads are only seen by potential customers so that your budget matches your CPL.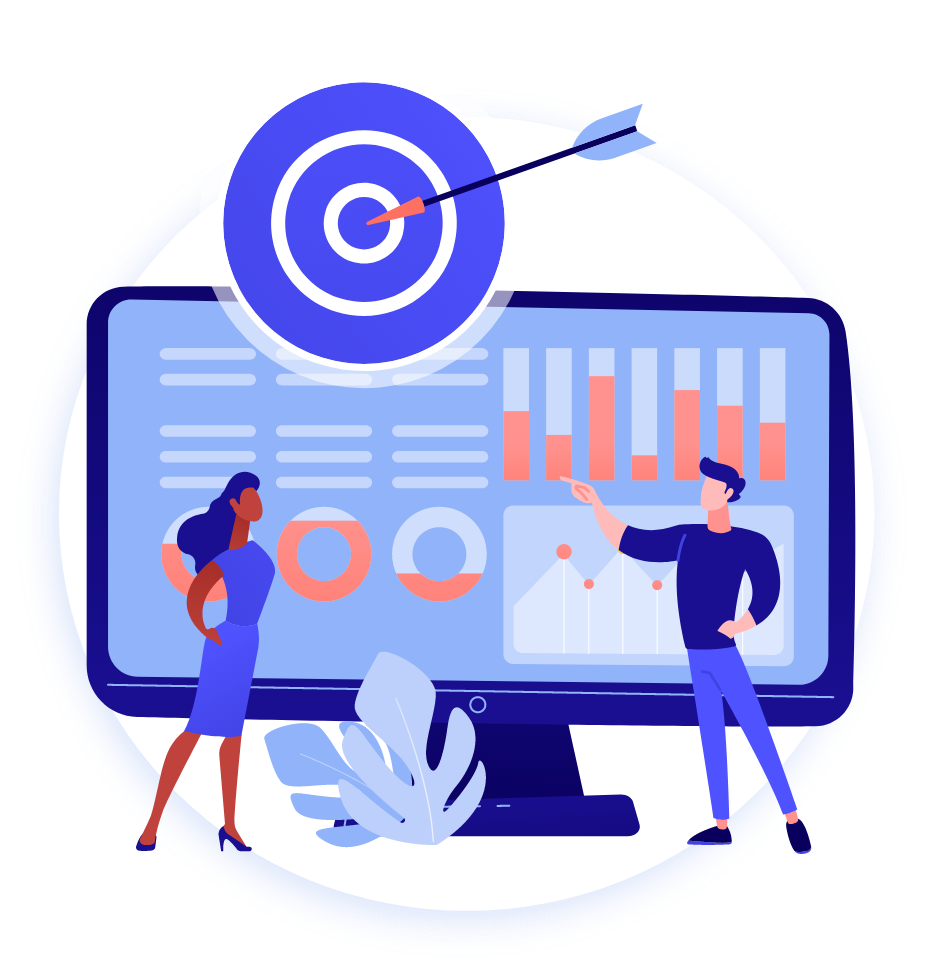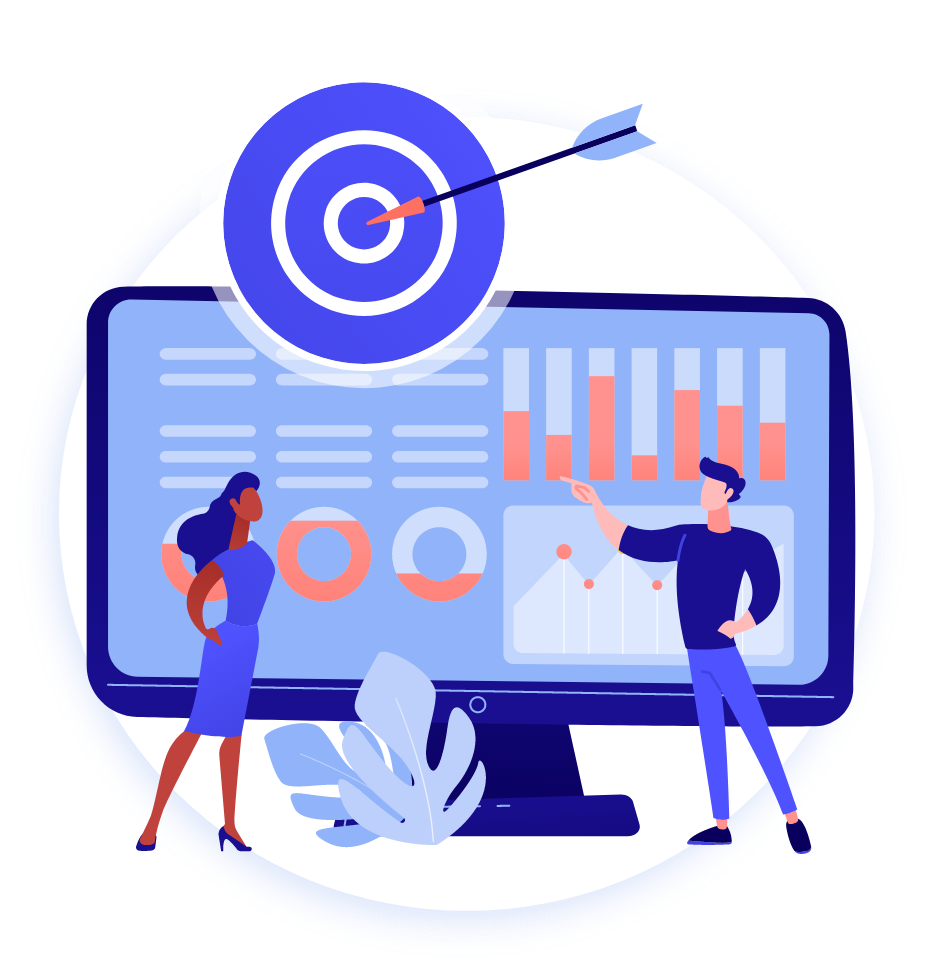 1. Target, locate and convert target audience using our data-driven, tailored buying persona methods to locate your target audience both online and offline.
Where are they located geographically?
Which age ranges will be interested in your product or services?
What are their online habits?
Which social media channels do they use?
2. Once we know exactly who your target audience is, we can begin turning prospective customers into long-lasting leads using tailored content marketing strategies, aimed at appealing to your target audience's needs and encouraging them to convert on your ads.
3. We keep a close watch on investment to ensure that your budget is being maximised at every stage of the campaign.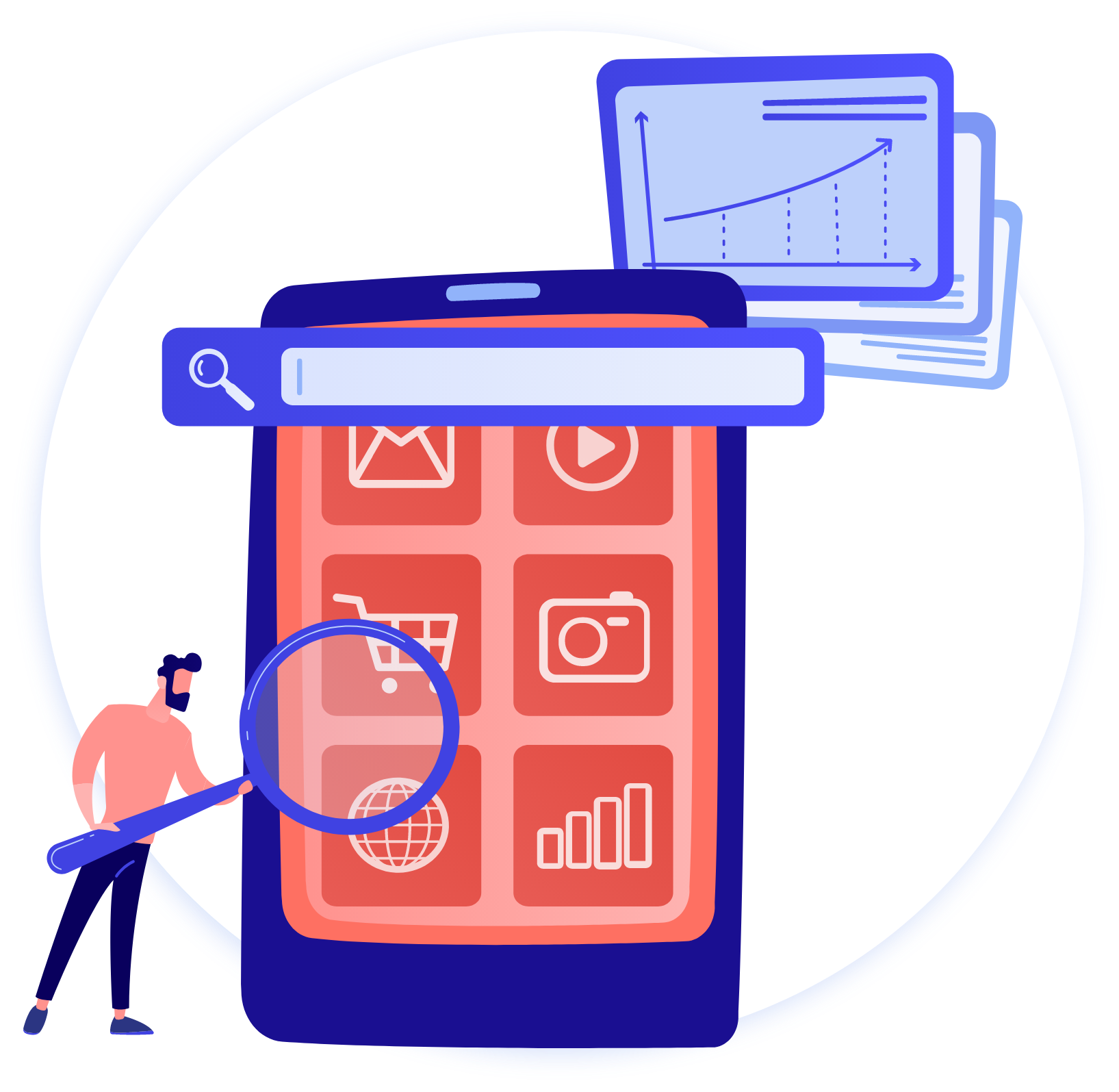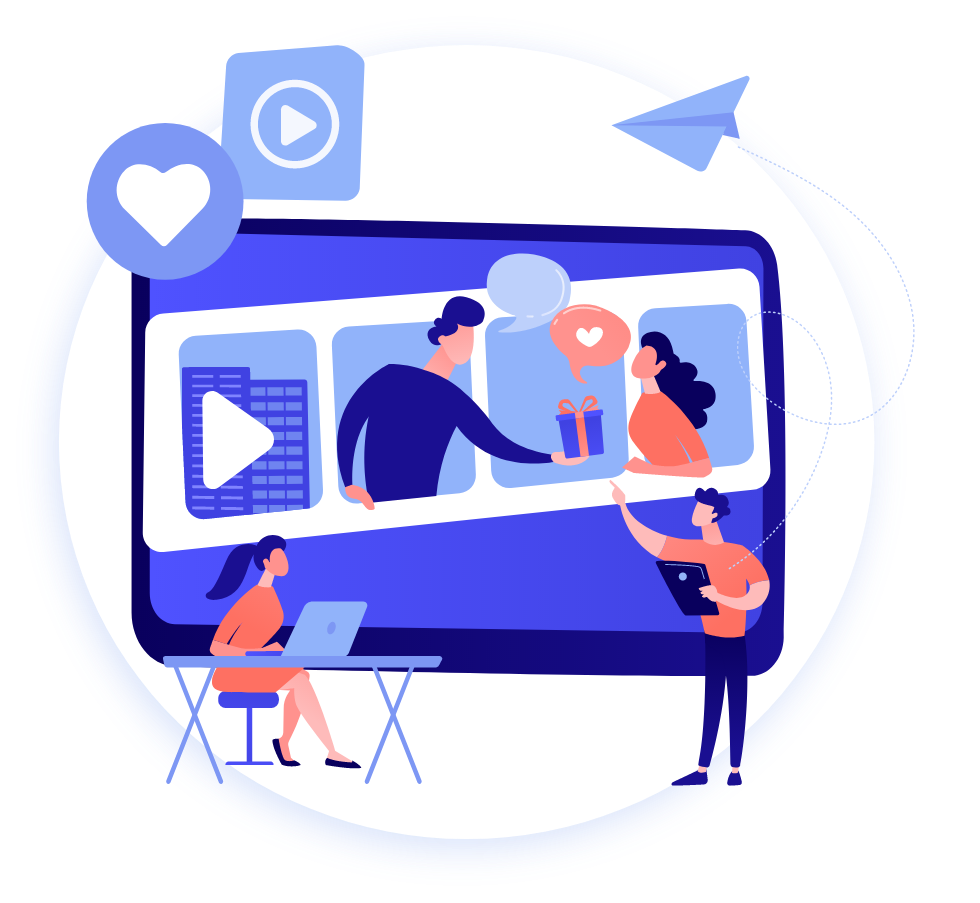 Benefits of hiring a YouTube advertising agency
By hiring an expert YouTube advertising agency, you'll be getting more than just good advice; you'll have access to insights from the leading gurus of the business, who will help you maximise your budget and generate incredible ROI.
The Brains have helped lots of businesses research and create YouTube ad content, placing it in front of a targeted audience who have converted from being prospects into paying customers – and you could be next!
If you want to know more about how an expert YouTube ad agency like The Brains can help you increase your online visibility, boost revenue and generate unlimited high-quality leads, send us a message or give us a call.
Let us help you grow faster:
Discover the full range of digital marketing services from The Brains
We create conversion-driving online advertising campaigns that generate leads, sales and revenue.
Our Facebook, email and LinkedIn lead generation services have helped hundreds of businesses to grow faster.
We build beautiful, conversion-driving websites, optimised for users and search engines.
Our resident SEO experts will optimise your website to ensure you rank well in search engines.
Our Facebook, LinkedIn and Instagram specialists will amplify your online presence.
Our marketing automation services make it easier for you to manage campaigns and data.
We create content that drives awareness, increases leads and maximises conversions.
Our CRO specialists identify ways to improve your website and drive more conversions.

YouTube advertising services FAQ
What are the benefits of advertising on YouTube?
YouTube video advertising has many benefits, and nearly every business can profit from allocating some of their marketing budgets to YouTube ads. The main reason is that YouTube has an average of 2 billion monthly users worldwide, so regardless of how niche your product or service is, you can be almost certain that you can find a portion of your target audience on YouTube. Other benefits include:
YouTube advertising can be highly targeted.
YouTube advertising allows for interactive content that encourages customer engagement.
YouTube makes it easy for you to monitor your results.
YouTube advertising costs are relatively low.
Why is YouTube advertising so cost-effective?
YouTube video advertising works on a PPC (pay-per-click) system, so you only pay when a potential lead clicks on your link. This means that you can easily measure your budget in relation to engagement with your ad.
What makes The Brains different from other YouTube advertising agencies?
The Brains is a full service digital agency that offers a wide range of multichannel services to help our clients achieve the best results possible. We're completely data-driven and results-focused, and we guarantee to help our customers generate huge ROI and a significant reduction in marketing costs, along with increased online visibility.
When we offer targeted YouTube advertising services, we like to combine them with other services such as SEO, automated lead generation and email marketing in order to achieve the best results possible. We maintain transparency with all of our clients at every stage of the marketing campaign to ensure that they know how their budget is being spent.
Can I run my own YouTube advertising campaign?
Of course – and we recommend that all of our clients research the fundamentals of YouTube advertising to understand how the process works and how to judge results. However, there's a lot to be gained from hiring an expert YouTube advertising agency to help you plan and carry out a campaign that will guarantee excellent results.
Although some businesses are hesitant about paying a YouTube ad agency, it can pay off in the long run and save lots of time and energy. Our clients typically see:
Huge ROI.
Reduced marketing costs.
Excellent lead generation results.
Ready to start your next YouTube advertising campaign?
Contact our international SEO agency today to enhance your website's global prescence
Book a free digital marketing consultation
Consult with a leading London agency on your marketing goals
Receive free advice and recommendations on how to achieve them
Get an idea of next steps for your marketing strategy