London's leading SaaS marketing agency
The Brains is an award-winning SaaS marketing agency famous for accelerating growth, boosting MRR & improving CLV.
We help SaaS companies of all types and sizes improve their lead to MQL rate, address customer churn issues and dramatically improve ROI. Our SaaS marketing services are flexible, affordable and scale with you. We even have a dedicated SaaS marketing consultancy brand – SaaSible Marketing.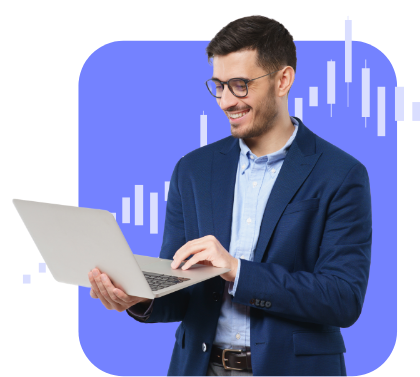 Trusted by SaaS companies all over the world
The Brains is a leading London-based SaaS marketing agency with a global focus. We help SaaS companies all over the world to grow faster, eliminate growth hurdles and improve velocity metrics. Our clients span a wide range of SaaS organisations, from Fintech firms to recruitment SaaS companies and call centre software.








Upgrade your SaaS marketing campaigns & conversion journeys.
SaaS marketing agency services from The Brains
Most popular SaaS marketing services
Our flexible, consultative SaaS SEO services are proven to boost visibility, increase awareness and improve lead quality.
Our award-winning paid search specialists have helped many SaaS companies to generate high quality leads, increase MRR and improve CAC.
We often help SaaS companies to audit their existing paid social campaigns and identify ways to improve performance.
Other SaaS marketing agencies vs. The Brains: What's the difference? 
We've designed our SaaS marketing services to be flexible, affordable and to scale with your changing business needs. Everything we do is data-driven, based on proven strategies that blend the latest automations, AI and creative strategies, and designed to provide secure foundations for your organisation's growth. 
Support
We provide a full range of award-winning SaaS marketing services, from PPC and paid social advertising to SEO, content marketing and email nurturing. 
Our team can set-up your campaigns, run them for you, optimise existing campaigns or work alongside your team. Whether you prefer full hands-on support or advisory, we can help.
Consultancy
If you'd like advice, support or analysis of your current campaigns, why not book us for a one-off, adhoc or ongoing SaaS marketing consultancy?
We can consult with you on everything from marketing campaigns to CRM set-up, customer journey optimisation and team structure/training.
Audit
Many clients with existing agency relationships or internal teams opt to have us audit the set-up and performance of their SaaS marketing campaigns, sales funnels and customer journeys.
We can audit everything from your SEO and PPC campaigns to your email nurturing workflows, your CRM integrations, tracking set-ups and team skillset.  Our friendly SaaS marketing specialists will provide detailed advice on recommended improvements.
Training
The Brains is passionate about helping SaaS companies improve their ROT (Return On Talent).
After getting to know your team's capabilities, specialisms and areas of interest, we can provide beginner, intermediate or advanced training on all things SaaS marketing, customer journey and sales automation.
SaaS marketing agency case studies
We're proud to have helped many SaaS companies all around the world to improve velocity metrics, increase MRR, eliminate churn issues and enhance their customer journeys. Don't just take our word for it, have a look at what our clients say, and what we've achieved together.

72% increase in gigh quality leads
36% reduction in cost-per-lead
Significant uptick in website traffic
Read case study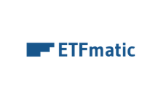 200,000+ app downloads
Significant , sustained growth
Strong ROI from campaigns
Read case study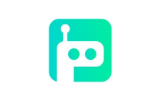 30% increase in monthly downloads
110% increase in average site session duration
Page 1 ranking in Google search results for over 50 core search terms
Read case study
FAQs about our SaaS marketing agency, how we work and what we do
Frequently asked questions
Why do I need a specialist SaaS marketing agency?
SaaS marketing requires an analytical approach, a data-driven methodology, and a clear focus on velocity metrics and customer journey. Understanding what your clients need most, how to optimise their journey and how best to communicate the clear USPs of your SaaS offering will mean the difference between achieving your growth goals and not doing so. The Brains is a specialist SaaS agency that offers bespoke marketing and sales automation services designed to aid SaaS companies in growing faster. Through our sister consultancy SaaSible, we offer tailored consultancy services proven to improve MRR, CLV and reduce churn.
What does a SaaS marketing agency do?
A SaaS marketing agency provides specialist marketing services that help SaaS companies to improve their most important metrics and overcome growth hurdles that have been holding them back from achieving their most important business goals. 
Our specialist SaaS services focus on improving:
MRR – monthly recurring revenue; this is through lead generation, setting up or improving marketing campaigns, improving customer journey and implementing elements like lead scoring or nurturing.
Churn – we analyse which issues with customer journey, service or experience are causing customers to drop off and affecting retention metrics. By improving the way your website or customer communications work, and the way your CRM manages customer data, you can often improve churn with a few simple tweaks. 
CAC – customer acquisition cost; by improving the quality of leads, targeting and creative for your campaigns and the layout and functionality of your landing pages, you can reduce the cost of acquiring customers.
CLV – customer lifetime value; as part of improving revenue and churn, we are also focussing on increasing the lifetime value of each and every customer. This could be through selling higher packages, keeping clients on for longer, or cross selling additional services. 
How do you partner with clients?
We partner with clients in a variety of flexible ways, from full ongoing marketing support to a collaborative consultancy, a one-off audit or training of your existing team. 
When you reach out for a quote, we'll examine which approaches will work best for you, based on your company goals, timelines, growth trajectory and budget.
How much does it cost to partner with The Brains?
Our SaaS marketing services are designed to be flexible, affordable and scalable. 
You can start working with us from as little as 1 hour of one-off consultancy, with no strings or ties. 
Our services are chargeable at £85/h, however we do occasionally offer discounts depening on how many hours you book, how far in advance.
Can you help me update my SaaS website?
The Brains is primarily a SaaS sales and marketing consultancy, offering collaborative services. We do offer website optimisation services for SaaS companies, particularly CRO and SEO services designed to improve customer journey. We don't typically take on large web builds, we do however provide ongoing website maintenance and management services; it depends on your needs and requirements. We also have a trusted development partner for more complex or large-scale web work and would be happy to introduce you.
What is SaaSible?
SaaSible is our dedicated SaaS marketing consultancy, which provides flexible and collaborative marketing and sales services. If you would be best served by SaaSible, we will recommend this to you during our initial consultancy appointment.
Latest SaaS marketing blog posts
Related SaaS marketing services
SaaSible SaaS marketing consultancy
Our dedicated SaaS marketing consultancy SaaSible is a specialist solution for SaaS companies with ambitious growth goals.
SaaS SEO services
Our specialist SEO services help SaaS companies increase MRR, secure additional visibility and boost awareness of their services.
SaaS PPC services help you quickly acquire high value leads for your business, increase MRR and decrease CPA.