Marketing automation services
Make your marketing campaigns work harder and run easier with smart marketing automations from The Brains. Our automation experts ensure your marketing activity runs on its own, generating leads & sales without you lifting a finger.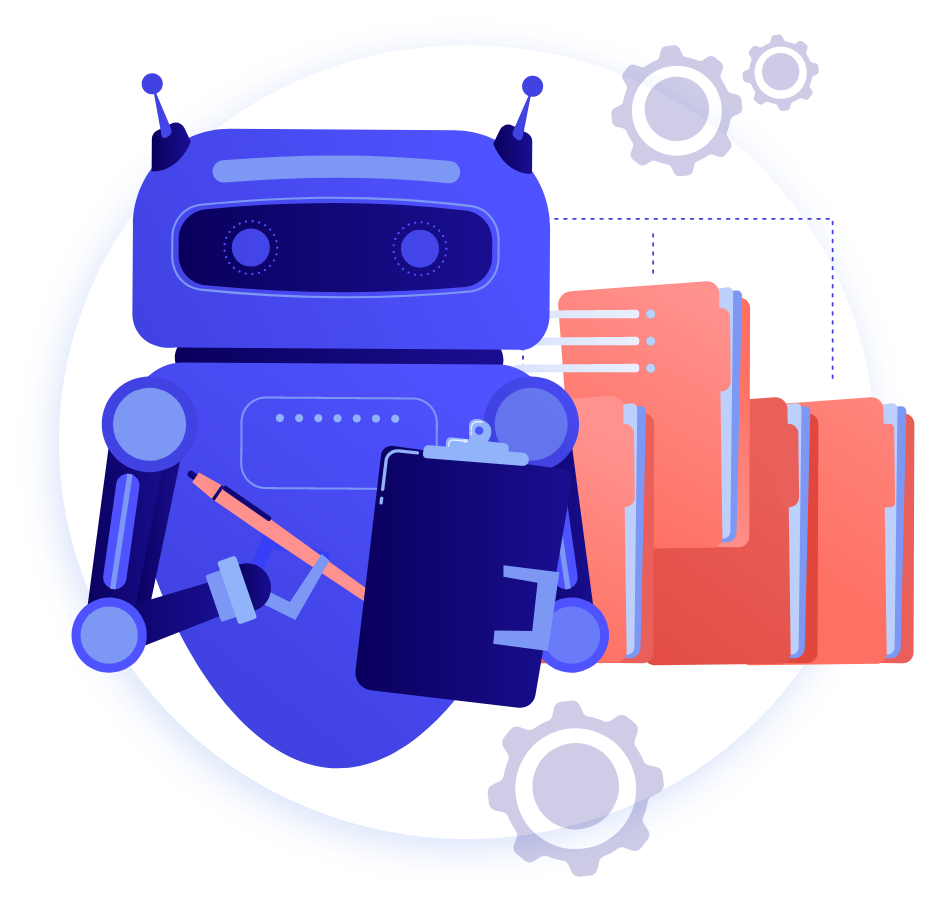 Marketing automation services that boost ROI
63% of companies outgrowing their competitors are using marketing automation services. We can help you do the same and save a ton of time and money in the process.
Are you constantly churning out content and re-spending on the same repetitive marketing activities? Stop, automate and you'll see better results from the moment you press "go".
The Brains specialises in marketing automation for healthcare, B2B, tech, SAAS, and luxury retail companies. We've spent years honing our approach, testing every channel and marketing automation software to refine our Brainy formula for success.
Inbound marketing automations
Marketing automation is a very powerful inbound marketing tool. Whether you are a B2B or B2C business, marketing automation can transform your ROI by helping you engage with prospects at scale. Imagine being able to have conversations with thousands of decision-makers at once, with individualised content that chimes with their unique personas and stage in the buying journey.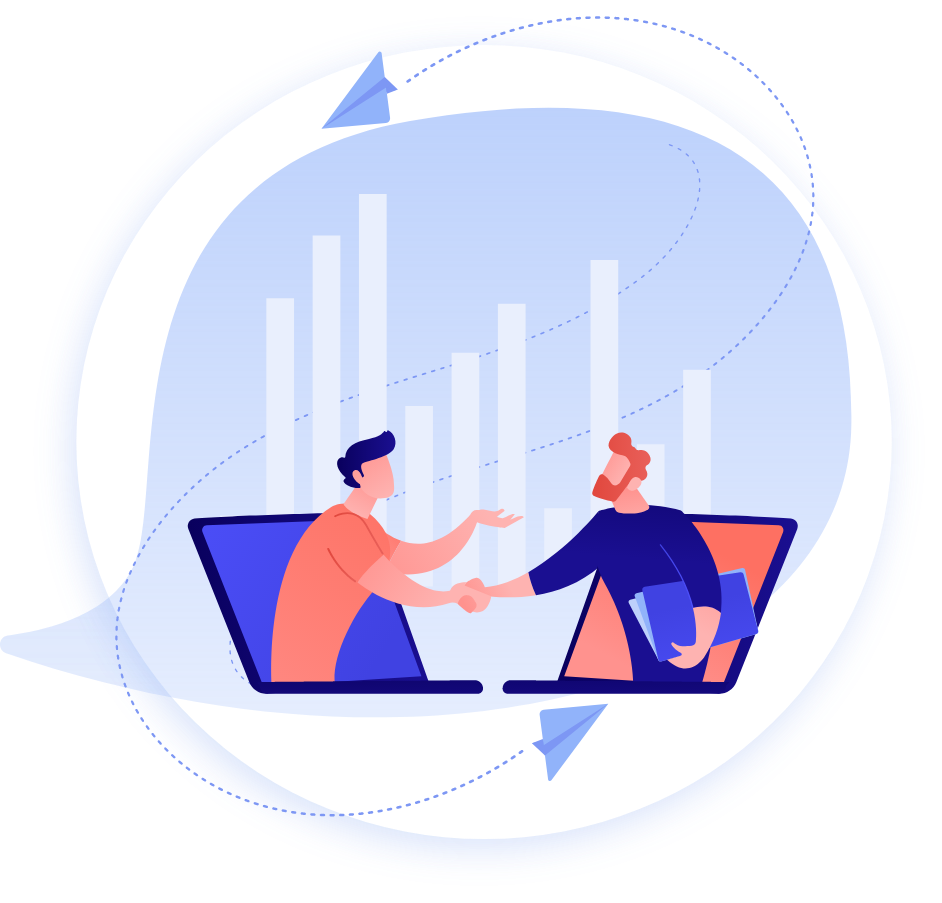 How marketing automation works
We design powerful, KPI-driven marketing automations that allow you to have conversations at scale with all your leads, nurture high-value prospects and maximise conversion rates.
A Brain will partner with you to define key personas, channels and messaging. We'll then recommend the right marketing automation tools and software, helping with implementation and data migration.
Your automated marketing journeys will be populated with highly personalised content that is triggered by clever automation rules, for optimum engagement.
We always ensure your database and automation tools are fully integrated, helping you segment data, create filtering rules and ensure GDPR compliance.
There's no need to worry about managing your marketing automation campaigns – we ensure that they deliver leads without you having to lift a finger!
Book your FREE marketing automation consultation 
Ready to automate your marketing campaigns and increase ROI? 
Speak with a Brain today about which solutions will work best for you.
Our marketing automation Brains can help you…
Save money
We help you to cut out repetitive manual tasks and optimise your campaigns, reducing marketing costs.
Save time
We turn repetitive manual tasks into seamless automations that save your team time.
Increase ROI
On average, marketing automation helps companies to generate 50% more sales-ready leads at 33% lower cost.
What Do Clients Say About Us?
What is marketing automation?
Marketing automation is the process of automating repetitive marketing activities using software. You can safely automate many repetitive marketing tasks without negatively impacting on user experience, with email marketing, social media posting and ad campaigns now regularly automated in one form or another by many businesses.
How is The Brain's approach to marketing automation different?
The Brains is a specialist Marketing Automation Agency run by data scientists, creative content strategists and highly experienced digital marketers. Our unique approach to marketing automation combines creative, personalised content with cutting edge marketing automation tools and best practice approaches to online advertising, ensuring you receive maximum ROI (return on investment) when working with us.
Is automated marketing activity less personalised and impactful?
Done properly, no. In fact, creative marketing automation delivers a more personalised, thoughtful and engaging experience for your users – it's all about doing the work up front to identify their needs, goals and challenges, then setting up your campaigns to address those specific concerns and offer the right solutions. The Brains are experts in delivering highly personalised, automated marketing campaigns. We know how to make sure your prospects convert into leads, and your leads convert into sales, without you ever having to pen an email or pick up the phone, unless you want to.
What steps are involved in setting up a marketing automation campaign?
The Brains has developed a unique formula for guaranteed marketing automation success. This involves a multi-step process, followed by our highly experienced data scientists, content strategists and marketing automation gurus:
Campaign goals are set – we agree on the campaign KPIs with you in advance, ensuring that clear goals for monthly lead volumes and cost per lead are set
Personas and targeting – we workshop your ideal client/customer, define which personas to target and build targeted lists for the channels your campaign will run on
Marketing automation tools and strategies assessment – we will look into the appropriate marketing automation solution for you, be that HubSpot, Hootsuite, Marketo or something completely new; our experts are platform-agnostic and constantly training in new technologies
Content strategy and advertising approach – we recommend the channels, messaging and funnels that will best match your campaign ambitions, providing sample ad copy, suggested titles for supporting content and outlines for any articles being written
Campaign build – we create the campaign, building out targeted lists, funnels and supporting content and launching activity on your preferred channels
Test and enhance – we never stop assessing your campaigns for success, tweaking and enhancing the content and targeting to continually improve on CPL and lead volumes
Which channels can I run automated marketing campaigns on?
There are three main channels that The Brains run automated marketing campaigns on; Facebook, LinkedIn, and email. Depending on your goals, target audience, and budget, we will recommend the right mix of channels for your campaign. Clients typically combine two or three channels to ensure maximum coverage for their campaigns, with retargeting messaging and follow up nurturing emails being a key component of any automated marketing campaign we run.
How do I know if marketing automation is right for my business?
Automating repetitive marketing activities will save you money, time and effort. The level of automation you implement can vary from simply scheduling social posts in advance via HubSpot, to running a full email nurturing campaign with sequenced follow up emails dependent on specific responses. The Brains will guide you through the process of identifying which automation tools and options are right for your company, based on your goals and objectives.
Contact our international SEO agency today to enhance your website's global prescence
Book a free digital marketing consultation
Consult with a leading London agency on your marketing goals
Receive free advice and recommendations on how to achieve them
Get an idea of next steps for your marketing strategy