LinkedIn advertising
The Brains is London's no. 1 performance marketing agency for LinkedIn lead generation. If you're looking to generate leads via LinkedIn and boost brand awareness, traffic and online revenue, you've come to the right place. Our LinkedIn marketing campaigns 5x our clients' ROI, on average, making them cost-effective and impactful.
Our LinkedIn advertising services
LinkedIn lead generation
Generating leads via LinkedIn requires careful targeting, engaging content and clever automation. When it comes to crafting conversion-driven LinkedIn campaigns, The Brains is second-to-none.  
Our LinkedIn lead generation experts know how to identify the optimum prospects for your brand based on their likelihood to convert with you, and plan the right content campaigns to drive them down the purchasing funnel.
Our streamlined process involves careful campaign planning, set up and optimisation to maximise ROI — that's why our LinkedIn lead gen campaigns deliver an average 5x ROI for clients.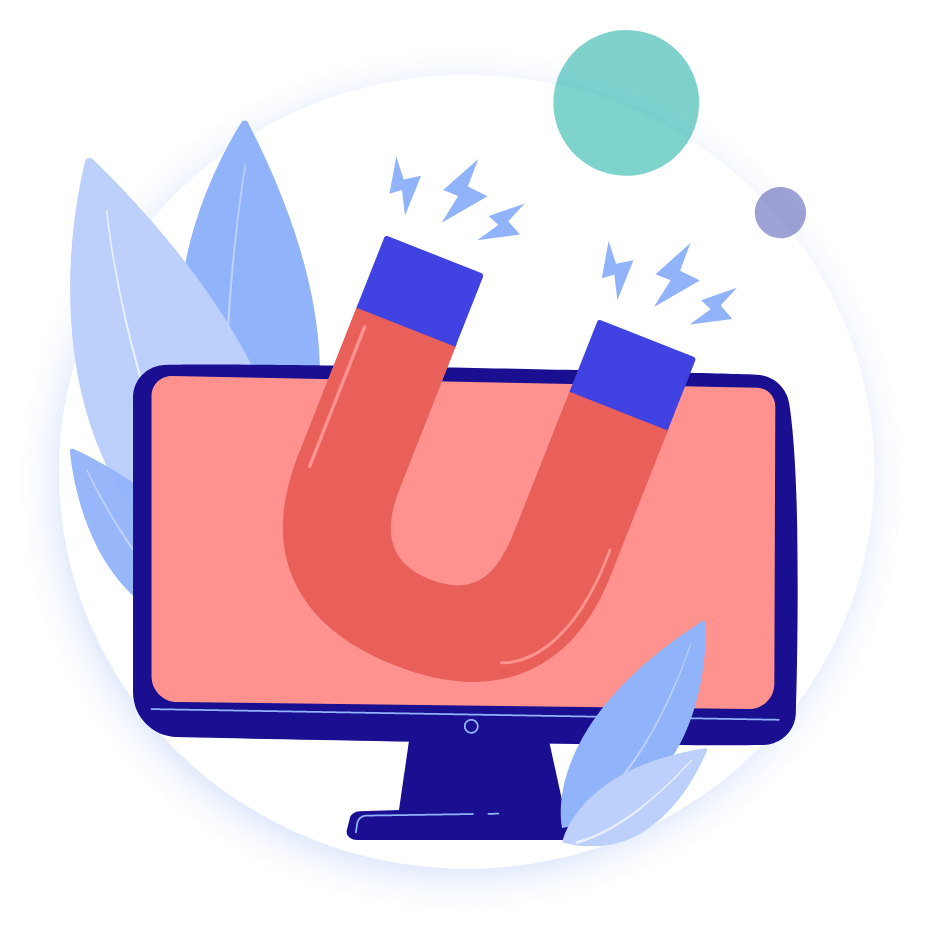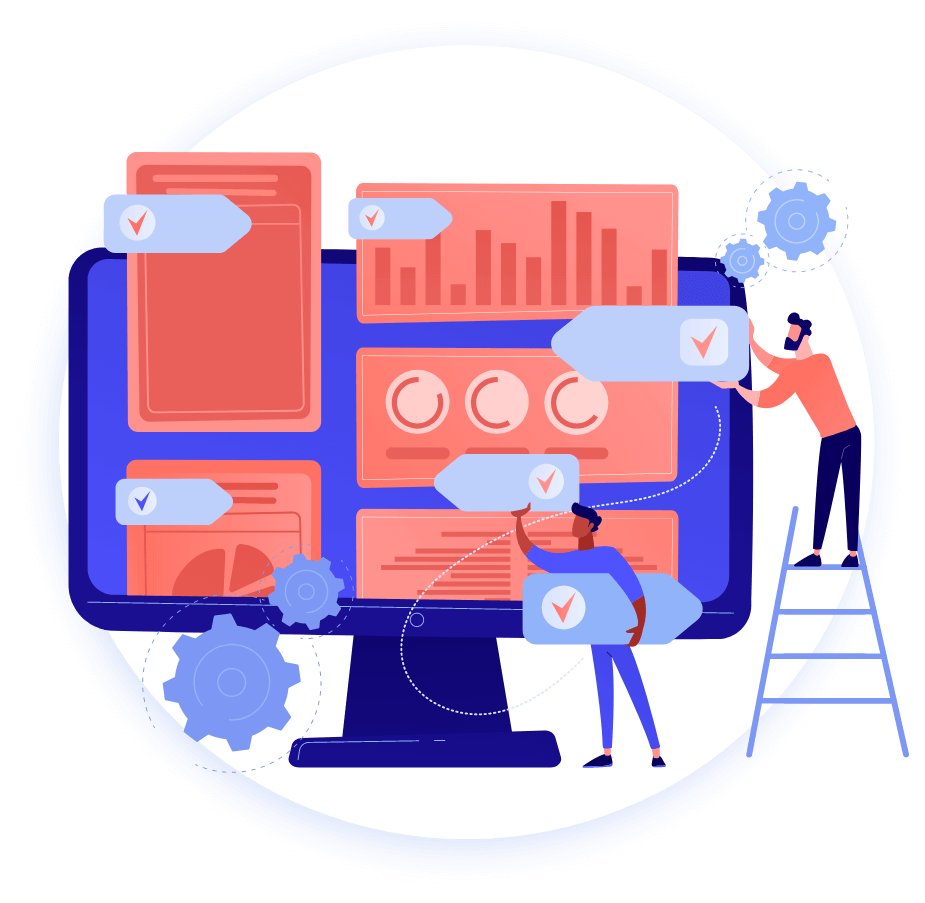 LinkedIn ads creation
Your LinkedIn ads are only as strong as your targeting, lead magnets and ad copy. Let our resident lead gen experts craft the ultimate LinkedIn ads strategy for your business and deliver the kind of ROI you've been dreaming about.
We work with a wide variety of clients, from B2B businesses and big ecommerce companies to leading healthcare companies, working alongside them on their LinkedIn advertising strategy to ensure that every ad is carefully crafted for success.
LinkedIn lead magnets
Most of our Leads On Tap campaigns include a killer lead magnet, laser-targeted to appeal to your target audience. Providing your prospects with an irresistible download lets you collect their contact details and start sending them nurturing content designed to help them on their buying journey.
From whitepapers and eBooks to PDF downloads and webinar videos, The Brains are experts in crafting the ultimate lead magnets for LinkedIn lead gen campaigns. 
Call us today and ask to see some samples of our existing lead magnets — we're happy to share our success stories and samples!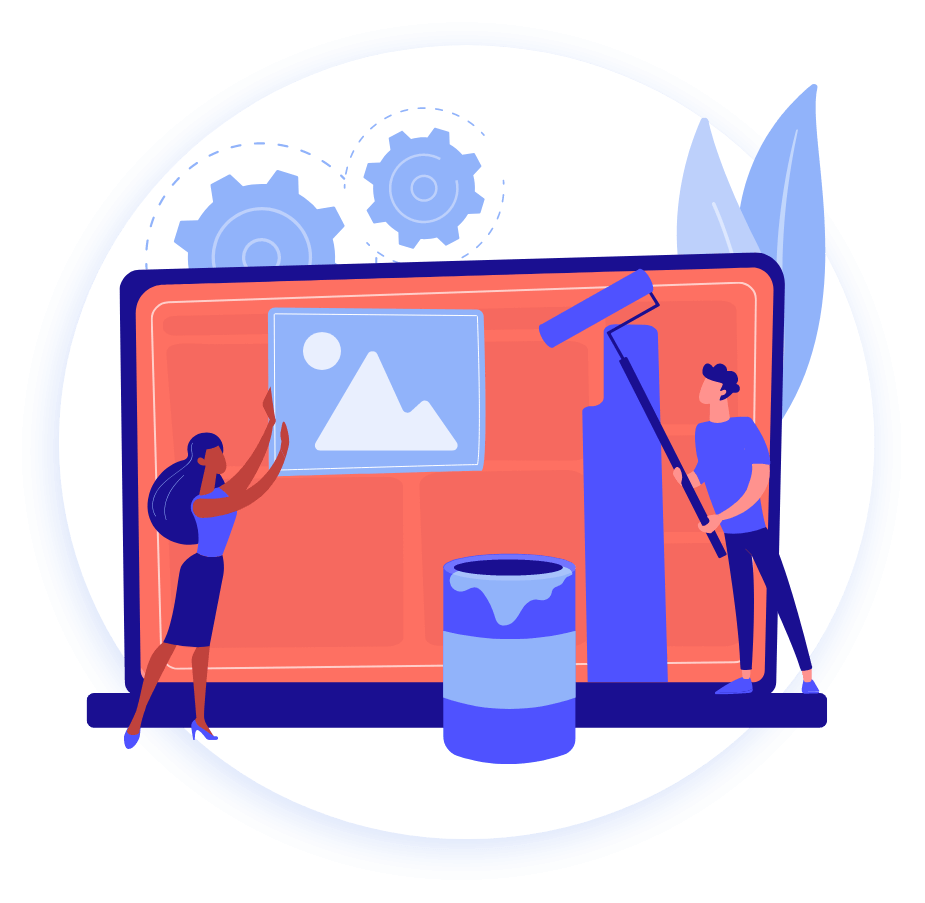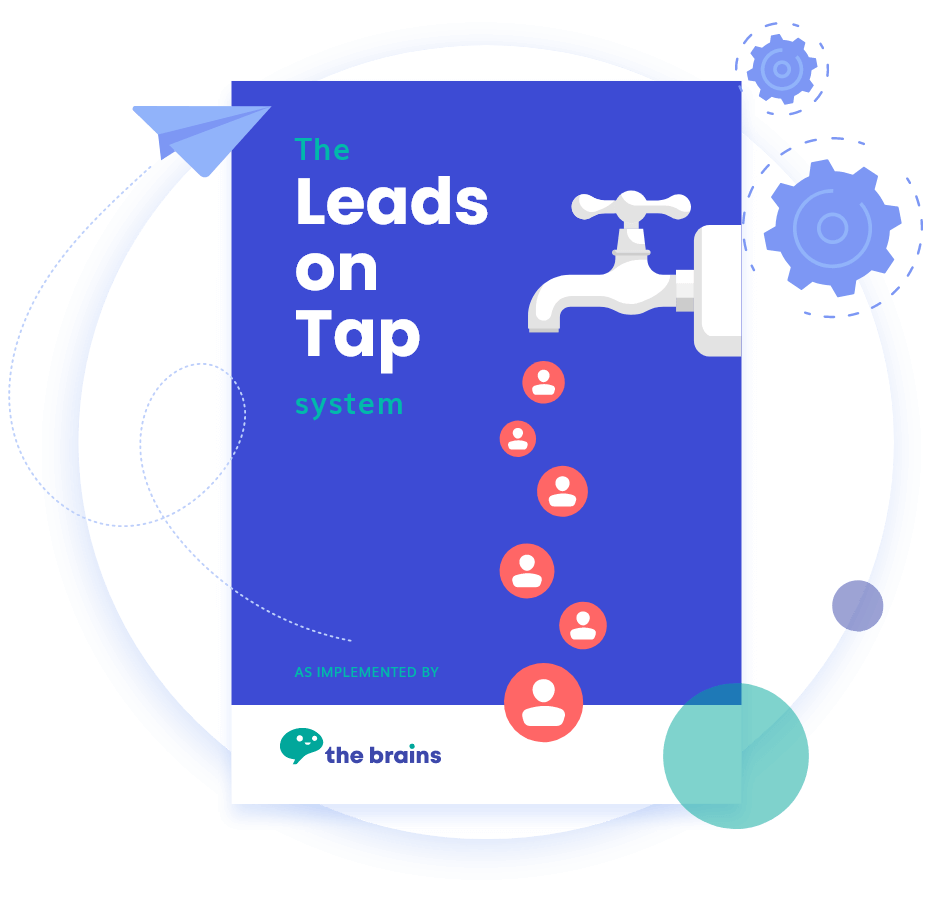 Leads On Tap campaigns (L.O.T)
The Brains is home to Leads On Tap — the ultimate lead generation approach! Focused primarily on LinkedIn, L.O.T provides you with unlimited leads while lowering your marketing costs and automating every possible process.
Download our FREE L.O.T blueprint to learn more about the Leads On Tap process and how LinkedIn lead gen is an integral part of the process. 
Alternatively, why not arrange a free L.O.T consultation with us? We're here to help you get started with your LinkedIn lead gen efforts, whether you're new to online marketing or a seasoned expert.
Generate more leads
On average, our LinkedIn lead generation campaigns deliver 45% more leads and sales within 3 months.
Save time
We take care of the strategy, targeting, creative and monitoring for you, giving you more time to focus on your business.
Increase brand engagement
Our clients see a significant increase in follower engagement when working with us.
What do clients say about us?
Book your FREE LinkedIn lead generation consultation
Ready to increase brand engagement and drive demand for your services? Speak with a Brain about our LinkedIn ads services today.
LinkedIn advertising at The Brains – how it works
As a full-service agency, we can offer our clients a range of online advertising options. We provide social media solutions, paid advertising campaigns on Google and Amazon, and SEO marketing. Of course, we're a LinkedIn marketing agency too!
Our LinkedIn advertising campaigns are most popular with our B2B clients, and to date, we have developed hundreds of traffic-driving solutions for clients in various sectors across the B2B market. The statistics say it all — our clients typically see 5x ROI and a 45% increase in leads within the first three months of their campaigns. All of our online advertising services can pretty much guarantee fast, powerful results, so what are you waiting for?
If you'd like to find out more about The Brains as your go-to LinkedIn lead generation agency and see what we can do for your business, book a free consultation today. We're happy to discuss your business goals and priorities when it comes to LinkedIn ads management, as well as any other services you're considering.
What is LinkedIn advertising?
LinkedIn advertising is a popular lead generation technique with our B2B clients. It involves targeting specific personas using the platform and creating intelligent ads that are most likely to attract your target audience and convert them into customers. A LinkedIn marketing agency will often use lead generation forms and bots in addition to regular advertisements. 
Our approach – your specialist LinkedIn lead generation agency
As with any campaign, we believe a brilliant content strategy should come before anything else. Without a long-term plan and clear goals, it can be difficult to properly manage your advertising campaigns. We collaborate with you to put together a powerful, data-driven strategy before setting up your social media or ad campaigns. Our ongoing campaign management keeps up the momentum, while our detailed monthly reports ensure you know exactly what's working to consistently bring in new, valuable leads.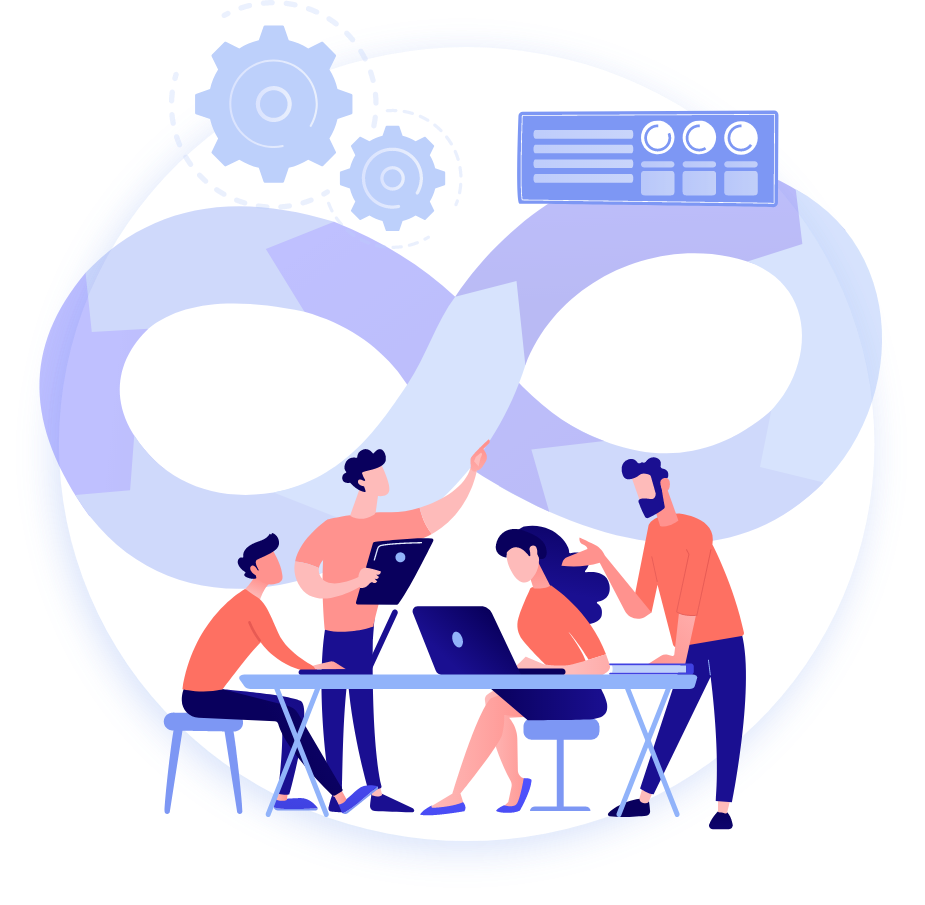 Our data analysts, content creators and PPC experts work together on every LinkedIn campaign to deliver a cutting-edge, unique and powerful solution. You'll get foolproof strategies, traffic-driving content and irresistible ads you won't find anywhere else. And because we work collaboratively with you, your target audience and tone of voice will be bang on the money, ensuring we attract and secure valuable leads for as long as your ads are running.
Our service offering – LinkedIn ads management for unbeatable campaign results
At The Brains, we provide the whole package. While another LinkedIn marketing agency might stop at content creation, we'll guide you through the entire process and show you results firsthand. Our LinkedIn ads management service comes on top of our award-winning content strategy, allowing us to not only track the performance of your ads but also adapt and build upon those that are the most successful. 
There's no question that we're experts in online advertising, and when it comes to LinkedIn, our solutions have proven highly effective for a huge number of clients. Whether you're looking for LinkedIn bots, lead generation forms or social posts, we'll enhance your presence on LinkedIn and increase your lead generation tenfold. However you're looking to improve your brand visibility and lead generation on social media, whatever the platform, we have the tools, techniques and expertise to provide seriously exceptional results.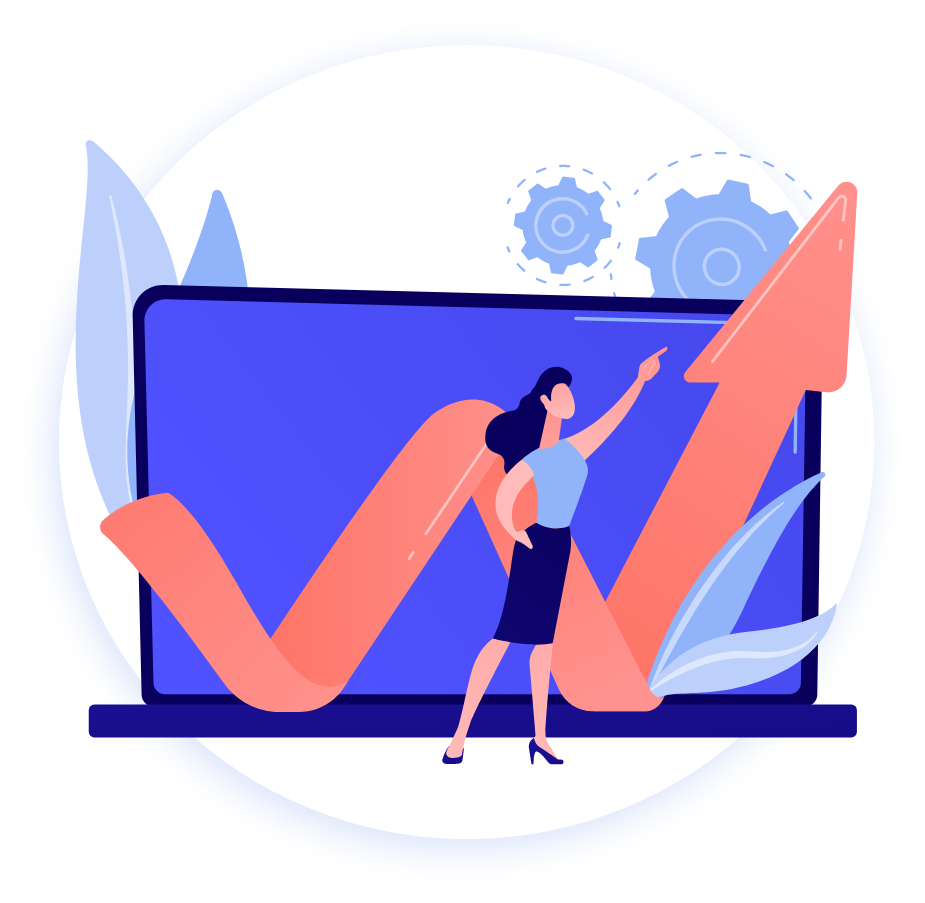 The key benefits 
Unlike your average LinkedIn ads agency, The Brains actively collaborates with clients. This means you'll have full transparency on how your campaign is created and managed and ultimate control over where your budget is spent. A LinkedIn campaign is especially effective for B2B businesses where the majority of your target audience (namely professionals and businesses in specific fields) spend significant time on the platform. Using clever content to target the prospects most likely to convert is guaranteed to bring in more leads than ever before.
What is a LinkedIn advertising agency?
A LinkedIn advertising agency provides businesses (usually B2B) with solutions designed to boost lead generation and brand awareness on LinkedIn. Depending on your budget, goals and business sector, agencies will usually suggest using targeted ads, bots, lead generation forms or social posts as part of your campaign.
Why do I need an agency to help with LinkedIn ads?
Without the expertise of an online advertising agency like The Brains, businesses often struggle to gain traction on social platforms like LinkedIn. Our team covers all bases, from content creation to management and implementation, while making sure you're never in the dark about what's happening with your campaign. With agency knowledge on your side, you have a much better chance of success with your advertising.
What does LinkedIn advertising cost?
There's no standard price for advertising, whether you're interested in LinkedIn ads or SEO. The cost of your campaign will ultimately depend on your short and long-term goals, copy requirements, design approach, the frequency of ads and more. To find out how much a LinkedIn campaign precisely engineered to achieve your goals might cost, book a free consultation with one of our Brains.
Can I successfully advertise on LinkedIn and other social media channels at once?
There really is no limit to the number of platforms you can advertise across as long as you have the budget for it and, if you're running campaigns yourself, the time to manage and optimise them. At The Brains, in addition to our LinkedIn advertising management, we also provide solutions for Facebook, Instagram and Twitter. If you aren't sure where to start, we'll be able to recommend the best online advertising platforms for your business based on your business goals, so you needn't worry about strategising just yet. But remember: the more places your business can be found online, the more opportunities you have to generate leads!
Shouldn't I just advertise on LinkedIn myself as it's cheaper?
DIY advertising is always an option, but it's unlikely you'll make enough sales consistently to make it worthwhile. Investing in a reliable agency is the best way forward because you'll have much more to show for it in the long run. Our data analysts will ensure your ads are targeting the correct personas at exactly the right time, and with our experienced content strategists and copywriters crafting irresistable ad copy that hits all the right emotional buttons, you can practically guarantee that hot leads will be flying in before you can say 'LinkedIn' .
What is LinkedIn lead generation?
An agency can help you generate leads via LinkedIn using ads, bots, lead generation forms and social posts, but without understanding who you should target, none of these techniques are likely to work for you. The first step towards successful LinkedIn lead generation is figuring out where your potential buyers are on the platform. Then, you can make sure your ads are only reaching your persona, not only increasing conversions but also reducing the risk of wasting budget on people who aren't even interested in what you have to offer. To get the best results, this type of lead generation requires a significant amount of data and research, so it's best to enlist the help of experienced marketing specialists to make sure you get it right.
What is a LinkedIn lead magnet?
A lead magnet is a tool for attracting prospects and converting them into a lead. Successful lead magnets are a "no-brainer" for users and worth trading their personal information for. For B2B businesses, this might be a whitepaper, pamphlet or information about an upcoming industry event — anything that provides value and is interesting to a potential client or customer. LinkedIn marketing agencies will often use a lead magnet in a lead generation form, offering access to a free resource in exchange for a LinkedIn user's email address.
What is Leads On Tap?
Leads On Tap is the lead generation formula invented by The Brains' very own co-founder Larry Kotch and used in every one of our LinkedIn advertising campaigns. It combines specialist online advertising techniques with marketing automation and buyer psychology insights to provide unbeatable results and endless leads for our clients. Download the full blueprint to discover the Leads On Tap process for yourself.
Contact our international SEO agency today to enhance your website's global prescence
Book a free digital marketing consultation
Consult with a leading London agency on your marketing goals
Receive free advice and recommendations on how to achieve them
Get an idea of next steps for your marketing strategy