SEO Beginner's Guide:


Learn SEO Basics with The Brains
Big and bold, revenue-boosting and oh-so beautiful – the Brainy beginners guide to SEO is here to fire up your campaigns. It's the only SEO step by step guide for beginners you need, stacked with easy tools, tricks and SEO tips for beginners.
8,711 Words Till Next Level
Introduction to SEO
SEO may well be the single most important, powerful, potentially game-changing tool in your digital marketing itinerary. And that's not even highballing it. Done right, it will inject the rocket fuel necessary to fire your campaigns from search engine obscurity to Gusty Garden Galaxy – with the killer soundtrack to boot.
But this is a beginner's guide to SEO. So let's take things all the way back and start right from the top. First page of your notepad: what is SEO?
Well, SEO (or 'Search Engine Optimisation' to the uninitiated) is the craft, the art, the science and the skill of making your website or webpage perform better on search engines like Google, Bing and Yahoo!… or Yandex and Naver, for the rebels among us.
'Performing better' in this context means appearing higher in search engine results pages – what we in the business of being Brainy call SERPs – and that, essentially, is the gold standard by which any SEO operator worth their salt measures themselves against.
High ranking, good SEO; low ranking bad. First page of Google, sweet and juicy; second page of Google, ignored by over 94% of users. The highest 5 results, welcome to the A-Team; and if you get to position number one, you've got the one Ring to rule them all.
Deep in the Brains SEO Bat Cave, our experts use their skills on a daily (or nightly) basis to supercharge our client's online marketing efforts and land some serious ROI. In this SEO step by step guide for beginners, we've pulled on their knowledge and experience to compile the brightest, punchiest, most turbo-driven and downright awesomest beginners guide to SEO in the galaxy.
Read on for your first session in the dojo, and get the lowdown on our handy and easy SEO tips for beginners. Take this guide as your origin story, your armoured chestplate to all things optimisation. Put in the groundwork right here, right now to ascend Mt. Google with our easy SEO tips for beginners.
How Much Of This Guide Do I Need?
We'd definitely recommend reading the whole of this beginners guide to SEO, to ensure you're covering all the bases and getting the lowdown on everything there is to know about SEO. Our Brainy experts in SEO have tapped into their expertise to provide a solid grounding in this beginner's guide to SEO, and it's packed to the rafters with easy SEO tips for beginners. Learning the basics right and learning them well is a crucial first step towards gaining mastery of SEO and achieving your digital marketing goals, so we'd gently nudge you to take things one at a time and in order as you move through this SEO step by step guide for beginners.
Book a free SEO consultation
Learning the SEO basics is great, but if you'd like SEO veterans to handle your marketing for you, you're in the right place – and we'd be happy to oblige. Get in touch now for a chat about the magic we can make happen.
Chapter 1:
SEO 101
To budding marketers across the Brainyverse – welcome along, and please get comfortable aboard the Millenium Brainy Falcon. Today we'll be cruising at a cool 652mph as we steer through our beginner's guide to SEO.
This chapter is all about setting the foundations and laying the groundwork. Even if you've got a somewhat decent grasp of SEO already, we'd recommend going through this chapter – it'll catch you up, refresh your neurons and set us off in good step. Plus… you don't know what you don't know, right?
In other words: we're starting with the tip-top basics.
We reached out to James McGarrie, one of the biggest, baddest SEO Brains in the galaxy – and an all-round good guy, to boot – whose face lit up when we started asking him technical SEO questions. HE had this to say:
SEO is a powerhouse of a marketing strategy built up from a multitude of key metrics that support websites to rank online. Search engines offer a level playing field so that businesses within the same industry can compete effectively online. It's through the strength of a website's SEO that will improve its organic online exposure. Through a cohesive partnership of on-page content, technical SEO, Digital PR and link building, together, they will encourage a website's organic presence to improve.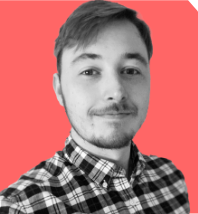 JAMES McGarrie
SEO Strategist
SEO is the craft of honing your webpages to get them bumped up higher in the search engine rankings, because high ranking = more, and better quality organic traffic. Organic traffic refers to visitors who find their merry way to your website through 'natural' means; not through a paid ad, or a pop-up, or anything like that. They've clicked through to your site of their own volition.
Organic traffic is so desirable in digital marketing terms because it yields so much more potential revenue and action. We're talking about a stream of users with a specific intent, which they've indicated through their entry into Google's search bar. In effect, they're already well on the way to a conversion.
The way you get higher SERP results, and more organic traffic is, sadly, not an exact science. Rather, it's a slightly mysterious alchemy, feeding on an obscure blend of tips, tricks, dos, don'ts, wiles and best practices to bring to boil. These tricks and tools of the trade are sometimes bewildering, but there are a number of easy SEO tips for beginners you can put to work today. More on that later.
Half of the SEO battle is understanding your people – what they want, what they really want, how to intuit that from what they search, and the words they use to play in and around that conceptual sandbox.
The other half is all the technical stuff: understanding how to deliver an answer to your audience's intent in a way that the search engine crawler bots recognise as valuable, and therefore push to a higher position.
Crawler bots by the way, or web crawlers, or spiders, or any of the other weirdly scary names bestowed upon them, are actually fairly simple. They are automated pieces of software, owned, controlled and fiercely guarded by the search engine, that 'crawl' across a web page and index its content, in order to determine its quality and relevance.
Putting it another way, let's go full metaphorical with this beginner's guide to SEO… think of a search engine, let's say Google, as a massive, robotic digital indexing system.
When an internet user asks Google a question, it instantly assesses multiple information sets – text content, images and video, meta tags (snippet-descriptors of content), contained links, quality of links, keyword relevancy, and so on – to determine which pages to slot into the pole positions, and which to put out for the birds on page 2, or 3 or 4. Pretty impressive, really.
These days, with our ultra-convenient internet, search engine pages come with a lot of bolted-on extras, known as SERP features. That's all the stuff like the live weather update when you search 'London weather', 'people also ask' boxes, or the sliding collection of 'Veg Box Cafes', 'Beetroot Bars' and 'Planet Earth Kitchens' you see when you hungrily key in 'vegan food near me'.
Some SERP features, like the ones above, are fair game for SEO and can be leveraged for increased traffic. Others, such as generic answers from Wikipedia or IMDB, are off the table.
SEO matters because, compared to paid ads or social media, search engines will drive far more organic traffic to your site. And organic traffic carries with it dramatically superior potential, in terms of converting a viewer into a buyer.
By working this SEO step by step guide for beginners, or checking out our free and easy SEO tips from the Brainy blog, marketers starting out in their digital marketing journey can point themselves in the right direction to get started on the path to optimised greatness. In brief, you can kick things off by following these steps:
Get clear on your goals
Track your website's performance
Choose high-traction keywords
Know (and analyse) your competitors
Be mobile-friendly
Enlist the help of experts
Engineer a rewarding user experience
Keep site speed in good condition
Produce regular, killer content
Pay attention to metadata
Capitalise on the value of backlinks
With the fundamentals under our skin – like Peter Parker being bitten by the (SEO) spider – our beginner's guide to SEO now moves on to some of the nuts and bolts behind the machine as we take a look at how it works.
Looking for more advanced tactics? Check out our
Chapter 2:
How SEO Works
We asked James to chip in with this SEO step by step guide for beginners, and walk us through just how exactly it works.
SEO is the process of improving a website's organic traffic. Through the optimisation of key ranking parameters such as title tags, meta descriptions, headings and on-page content, it will signal to search engines the quality of the page.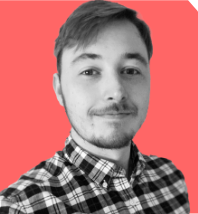 JAMES McGarrie
SEO Strategist
SEO helps companies gain valuable search rankings by showcasing the authority and relevancy of their website to Google.
Like putting together a banoffee pie, getting a site/page to a high SERP ranking via SEO is a process; a process that you'll have to work in order to make gains. But in this SEO step by step guide for beginners, instead of delicious banana and caramel goodness, the steps we'll be leveraging relate to digitally optimised content. Lucky us.
Step 1: Crawling
Really and truly, the first step of SEO actually happens in a user's brain, when their neurons fire and they feel the need for information. Maybe they want to know which is the most invaded planet in the Doctor Who galaxy (we'll save you the trip: it's Tivoli), or brush up on the rules for the D&D expansion set, or they're looking to dig up a great banoffee pie recipe…
Where were we? Anyway, people want information, and so they type words related to that target information into Google. Google then sends out its crawlers – we imagine them like the Martian Spiders from War of the Worlds, but maybe that's just us – to find relevant webpages and collect information about them.
The purpose of these crawler bots is to search for new pages that might be relevant, and also periodically check in for updates or changes on pages they have previously earmarked as 'relevant'. They do this by following and exploring links on pages they've already discovered.
Step 2: Indexing
Next up for the search engine is the indexing stage, a process that occurs behind the scenes. If Google were the world of Tomb Raider, webpages were relics and the crawler bot were Lara Croft (stay with us on this one), having collected a knapsack full of potential treasures and artefacts, this is where it sorts out the valuable relics from the dead weight, and ranks everything in descending order.
Indexing is where Google decides whether or not it wants to give priority to webpages it has crawled. If it identifies a page as 'good', the page is added to Google's database, an internal system of files and records which will dictate the state of play in the final ranking stage.
Web pages get indexed – good news – if they bring something fresh, educational, original or valuable to the party.
Conversely though, if Google deems the site to contain plagiarised or duplicated, spammy or low-value content, or an alarming lack of inbound links, or if the site simply couldn't be crawled for any one of a number of reasons… it's essentially curtains for that page or site. Not to say Google will kill it outright; but it'll be precluded from ranking, frozen out, left in the wilderness, worse than when Tracey got hooked from the Pokemon anime. Destined for the sideline.
Step 3: Ranking
Now comes the main event: ranking, only possible after the teeing-up process of crawling and indexing.
Here's where things get a little cloak and dagger. Search engines have a secretive matrix of at least 200 ranking signals, which they use to determine quality (or lack thereof) in a page. A bit like the Colonel's secret blend of herbs and spices, no one really knows what goes into Google's ranking algorithms, enticingly dubbed Google Hummingbird, and the more mathematical RankBrain – but our Brainy marketing hotshots have a pretty good idea.
Speaking in broad strokes, we're fairly confident you can split Google's Ranking signals into the categories of technical optimisation, on-page, and off-page optimisation. The worst-kept secret whispered along the darkened hallways of digital marketing is that Google's top 3 ranking signals are: links, content, and RankBrain factor – so getting at least those three things tight should be a priority from the get-go.
Using all of that algorithmic ranking voodoo, including other important factors like the prestige of the company, the page's loading speed and the presence of keywords, Google ultimately determines an order of ranking priority, and that is the SERP order you see when you conduct a search in Google. The ranking is set.
But it's not set in stone. A large part of online marketing is built on the fact that you can improve your search engine rankings; that is what SEO is in the business of doing. It's all about showcasing your authority and relevance so persuasively that Google simply can't ignore it. That's why a beginners guide to SEO should focus on engineering pages, and baking in necessary ingredients, to make sure you get crawled effectively, indexed preferentially and ranked highly.
Chapter 3:
SEO tools you need in place
SEO is a data driven strategy that considers key factors such as keyword search volume, page speed, and keyword difficulty. By utilising a number of tools provided by Google and other online SEO services, it can provide a strong foundation for on-page and off-page optimisation.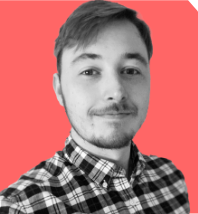 JAMES McGarrie
SEO Strategist
Taking on SEO without the use of a few vital tools would be like trying to take down Darkseid without one or two members of the Justice League to back you – basically impossible. You may know what needs to be done, but if you don't have the facilities, it's not going to happen.
There are frankly an unholy number of 'essential SEO tools' available on the airwaves. Some are free – check out our breakdown of the finest free SEO tools – some are paid, and some will cost you more than the original 1938 DC Action Comics #1 (not really – but we'd bet it's not far off).
Moreover, when it comes to SEO tools, you've got the good, the bad, and the downright unacceptable. Those last 2 categories would probably include some black hat SEO practices, which try to gain ranking through underhanded or deceptive means. But forget about those – that's not our bag.
This step by step guide for beginners is all about good quality, as well as easy SEO tips for beginners – so we're zeroing in on the good stuff. Here are the tools you'll want to have in your kit.
Google Search Console
An absolute ray of sunshine for beginners, and totally free. Google Search Console, the artist formerly known as Webmaster Central, is straight up commendable in its user-friendliness and comes bursting with handy tools that should make it your first port of call.
It gives you easily-digestible visibility and fingertip control of your site performance, and also of areas to improve, like troubleshooting spammy links or boosting your index performance. You can flag spam to Google if you come across it on your travels, and appeal for reconsideration if you've fallen foul of a penalty. GSC also has a top-notch help and support community.
You can access Google Search Console here.
Google Analytics
No doubt about it, we'd definitely recommend signing up for a free Google Analytics account. It's just awesome. By collecting information about site visitors, it can offer you deep insight into user behaviour and yields real-time customer data which you can spin into action steps and revenue.
Google Analytics is free to any person, beast or business with a Google account, and provides a navigational step by step guide for beginners in all things Google Marketing. That includes account management, tracking, dashboard setup, data filters and reporting.
You can sign up for Google Analytics here.
Google Ads
Staying on the Google gravy train, you'll want to kit yourself out with a Google Ads account. It's Google's very own advertising platform, which shows ads to internet users as they do their thing across all Google-based services.
Google Ads allows you to create ads and target them with Proton Pack precision at an audience, at the exact moment they display an interest in your product or services. Google Ads is extremely cost-effective, Vinyasa yoga-level flexible, and gives you access to a specific yet practically-limitless audience.
You can start using Google Ads here.
Google My Business
Taking ownership of your Google Business Profile helps you make sure that, when people in your area are looking for products and services related to yours, your name comes in top of the pile. It gives users information about who you are, what you do, where you are and how they can visit or get in touch. This one's a biggie for local SEO, a topic we'll return to later in this guide.
You can get listed on Google here.
Lighthouse
Winner of the freshest logo in this beginner's guide to SEO (apart from ours!), is Google Lighthouse. Designed for web developers but mercifully easy to use, Lighthouse is an automated tool that helps improve web page quality.
You can set it to any web page on the net – including your own and your competitor's, for that all-important competitor analysis – and it'll run an audit to determine how good that page is, and how well it does what it's supposed to.  It'll generate a nice, neat report on its findings, and point you in the direction of opportunities for improvement.
You can access Lighthouse here.
SEMRush
Believe it or not, there is more to SEO than Google. Next stop in our beginner's guide to SEO is SEMRush, a tools and reports facility that marketers can use to jack up their visibility levels and analyse advertising data.
SEMRush is a full-bodied multitool and covers a lot of the digital marketing bases; in SEO terms, it'll conduct your keyword research and track the strategies used by your competition. It can provide you with an SEO audit of your content, highlight opportunities to build some backlinks, and keep tabs on your SERP position changes, along with much more.
You can start using SEMRush here.
Chapter 4:
The three key elements of SEO
SEO is a long game, no question, and there's an awful lot to it. Unless you're as single-minded and savvy as Sauron you probably don't want to go it alone.
But don't be daunted; let's boil it down. It helps to separate things down into key elements – of which there are only 3. Do that, and you start to realise that, while you probably can't juggle everything by yourself, breaking simple SEO up into a triumvirate of core elements makes things an oliphaunt-lot easier.
Think of The Fellowship. Aragorn, Legolas and Gimli: distinct but vital elements, pulling together toward a common goal.
In the same way, when you think of SEO, you can divide it up into 3: content optimisation, link building and technical SEO work. There's our SEO Fellowship.
Taking Aragorn first: content optimisation is the practice – nay, the art – of refining and polishing your content so that it appears attractive to both search engines crawlers and human users. That involves writing and producing your stuff in such a way that crawler bots are left in no doubt about the value it contains.
From there, it'll be served to the target audience, who also need to recognise the value of your content. That's the essence and the art of content optimisation.
It's not enough to put out the punchiest, freshest, most zazzy stuff – that's definitely important, once you've got audience eyes on the content, but in the first place there is some slightly more formulaic work to do. Detailed keyword research will tell you which semantic terms are going to generate high traction, and you should aim to pepper those terms throughout – but be careful you don't start sounding like a robot, since that will destroy the originality and the human-ness. And Aragorn, don't forget, is defined by his humanity!
Next up is link building, a deft skill in itself. Keen are the eyes of elves, and you'll need to use the resourcefulness and nimble wits of Legolas to do link building well, because toxic links do more damage than a poison-coated orc blade.
To put it simply, link building means getting other websites to link to your website. The more links your site contains, the greater authority and heft it wields in the eyes of Google. Links from bigger, better sites – such as universities, multinational brands and government agencies – represent the sharpest arrows, whereas links from spammy and low quality sites do more harm than good.
Like the respect of Boromir, good links don't come easy; they have to be earned. Among the many easy SEO tips for beginners in this guide, quality link building will take the most time to execute. Black hat SEO might gain you a lot of links fast, but it'll have gained those links in dastardly fashion – and they won't be super valuable, anyway.
Natural and organic link building, though a little laborious, is time well spent. Aim to get your content shared across your industry space, through social media, guest blogging or by featuring on relevant podcasts. The more people who know about you, the more likely they are to link to your site. You can also do some old-school networking and reach out to potential collaborators, to see how you could help each other out with referrals.
There's quite a bit more to link building, which we'll revisit in due course since it probably doesn't belong in a beginner's guide to SEO, but there's enough there to get you started.
And then, thirdly, we've got technical SEO work. Fair warning, this is the most nitty-gritty element of SEO. But, much like Gimli, it's taken seriously by those with experience. So while we'll keep the very most obscure SEO tricks dry for a more advanced guide, any self-respecting SEO step by step guide for beginners would be remiss not to mention the technical side of the coin.
Briefly, technical SEO involves some work at the axe grinder, sharpening your site so that it demonstrates good characteristics, which is something given preference by Google. Those characteristics include things like mobile-friendliness, loading speeds, and non-duplicated content so that the site is rewarded by the algorithm and gains greater visibility.
Even more technical characteristics would be things like SSL (Security Socket Layer; a securely encrypted link between server and browser), an XML sitemap (a roadmap of your site to make it easier for bots to crawl), or AMP (a Google-driven initiative which aims to accelerate loading times for mobile), but we'll save digging into those for another time.
Chapter 5:
Conducting an SEO audit
Next up in our jaunt through easy SEO tips for beginners is an audit. An SEO audit is the process of weeding out potential issues, irregularities and errors within your site that will damage its ranking in Google. Those errors are like webpage kryptonite. It doesn't matter how strong your site is, page errors will severely damage a page, and long-term exposure can effectively kill it.
Common errors and issues an audit might turn up include: inefficient crawling, on-page hiccups, poor user experience, lack of keyword optimisation or duplicate content. That's the stuff we want to avoid. It all adds up to lost traffic, lost opportunities, SERP obscurity and penalties (from bad quality links).
There's a nice collection of various tools we'd recommend in order to perform a decent SEO audit. Aside from Google Search Console and Google Analytics, which we mentioned earlier, here are a couple more to have a look at:
SEMRush Site Audit Tool
SEMRush is a big name in SEO, and this one does what it says on the tin! It's a thorough examination of your site's performance, which gets right into all the details. It'll generate charts and directives for you to action, and supports automated reports, among other cool features. Start using it here.
Ahrefs / Moz Site Audit Tools
For a beginner's guide to SEO and the accompanying tools, we'd probably point you in the direction of SEMRush, since we think it's got the most gentle learning curve, and is the easiest to get to grips with. But if you'd rather try something else, there are alternatives: and Ahrefs or Moz are two great ones.
They essentially work in the same way as SEMRush, or any other SEO software suite. They'll give you a useful look under the hood of your site to let you know what's holding you back from hitting the high gears by identifying and helping you fix problems, and providing ongoing performance monitoring.
You can start using Ahrefs SEO Site Audit here, or try out Moz Crawl & Audit tool here.
Google PageSpeed Insights
Another one from Google's extensive suite! PageSpeed Insights takes an accurate measure of webpage performance, and can differentiate between mobile and desktop. It provides a report on that performance and recommends suggested actions to improve it.
James was keen to remind us:
"When conducting an SEO audit, it's absolutely paramount to assess all aspects of your website."
Armed with these tools, you'll be in a much better position to go about your SEO audit. Utilise them to carry out the steps we're about to go through. Here's our auditing SEO step by step guide for beginners.
Don't worry if some of this stuff sounds a little highbrow, or leaves you temporarily scratching your head – we get it. It's a lot.
Right now, we're just doing a top-level roadmap of an SEO audit. Then, a little later in this beginner's guide to SEO, we'll dig into the tricky stuff in more detail, and lay it all out so it's as simple as strawberries and cream.
Bake some links into your page. Whether they come from other locations on your site, or from respected external sources – the real money shot – high-quality links are essential to bouncing users around your site, thereby increasing traffic.
Refurbish your site's architecture. You know how, when you see a nicely put-together apartment, or a well-designed record store, it just looks good, and it's a pleasure to explore? Well, your website is like that. Make it an intuitive joy to be in.
Flesh out thin content, and axe duplicates. 'Thin', or badly-done content, stinks worse than last month's milk. If you're producing content about a topic, make it worth the while and give it the time it deserves. And try to avoid replicating exactly the same content across your site, too. That makes it seem you've run out of ideas.
Get keyword smart. In the SEO kitchen cafe, keywords are your salt and pepper – and lemon and lime. They make things tick, to the point that they're practically essential. When was the last time you sat down for some smashed avocado and there was no S n' P on the table? Keywords will massively elevate your site, and they're an essential ingredient.
Optimise for better meta. Meta tags – made up of the meta title and description – are shorthand signals to help crawler bots understand what they're looking at. They are also a quick and useful reference for users scrolling through multiple search results.
Don't slack on housekeeping. If your site is your house, you've got to do the hoovering and dust the sills once in a while. Keep things fresh; that means at least semi-regular updates, adding new info or research, trimming back obsolete content, scanning for errors, keeping security signals in line, stuff like that.
Test your speed. Slow loading times are a critical hit for organic traffic. Fact is, people don't want to watch the clock spin while they wait for their device to painstakingly load your site's massive images, or data-heavy content. Shoot for the fastest possible loading times to see a boost in SEO joy.
Chapter 6:
Keyword Research
SEO is powered by keywords. They're like the delicious razz berries you pick up on your travels through Kanto. They make it easier to do what you're trying to do.
Remember the SEO audit tools we recommended earlier in this beginner's guide to SEO? Here's a chance to put them to work. Use their keyword research tool, and find out what primary/secondary keywords are related to your topic. We're looking for keywords with high intent, high volume (number of monthly searches) and low difficulty (level of competitiveness).
Say for example you're putting together a blog about the Green Lantern. A quick keyword search (on WordStream's free keyword tool) tells us that the term 'green lantern' has a volume of 201,000, so while it's rated as low difficulty, in this case your primary keyword has a relatively high volume of monthly searches.
Fortunately, if we dig a little deeper, the numbers get a little more manageable. 'Green lantern 2' has a significantly lower volume, at 14,800; as does 'guy gardner' (9,900), 'ryan reynolds green lantern' (6,600), 'green lantern comics' (3,600).
This is useful on two counts. Firstly, it allows you to identify secondary or supporting keywords, which you'll want to sprinkle throughout your blog.
Secondly, it gives you a steer on which direction to take the blog: for instance, if you're writing your blog about Green Lantern villains in DC comics and don't want to reference the movies, you can identify which keywords will yield the biggest payoff (as well as being potentially less competitive), and which ones not to touch.
Case in point: the keyword 'kilowog' (2,900) is significantly easier to rank for than 'blake lively green lantern' (5,400).
The next step is to sprinkle those high-traction keywords throughout your pages and content. Again, be tactful with this – we don't want your stuff sounding like it was written by an algorithm. Aim keywords well, and fire off enough, and they'll work their magic. A very general rule of thumb (for body copy) is to use your keyword about once every 100 words to achieve a practical, beneficial density.
Your primary or target keyword ('green lantern', to borrow from our earlier analogy) will start earning the attentions of the crawler bots if you can get it into your URL, your title/H1, at least one of your subheadings (H2s), your metadata, and is (tastefully) trickled throughout your body copy.
Secondary or supporting keywords should be leveraged in H2s and, again, sprinkled artfully throughout your body copy.
Chapter 7:
Content optimisation
We touched on this one earlier. Doing content well is one of the very first easy SEO tips for beginners we'd recommend, and knowing which rookie content mistakes to avoid is essential knowledge for all marketers.
Half-baked, fudged or gappy content gets no respect on the SEO streets. Content that doesn't deliver value is a really bad look… like having your ironic 'I am your father' T on back-to-front. It just looks like you don't know what you're doing – or don't care about doing it well.
The most common offenders we see on this front are unrealistically short blog posts. You can't expect a 400 word gloss of Blade Runner to garner the attention of people who are serious movie-buffs.
So aim to beef up and expand your content, wherever possible. It'll pay dividends.  We've actually done some of the number crunching around this – to find out the optimal length of a blog post, have a look at this Brainy blog post.
Similarly, any content that gets duplicated multiple times across your site is bad news for SEO. It looks like you're trying to cut corners, or 'trick' users into thinking you've got more to say than you actually do.
Sometimes, it's valid for you to duplicate content once or twice – if you have the same FAQ on a couple of pages, for instance. But our pro tip here is, the more duplicate content you have, the more work Google has to do to find reasons why your site is good quality. So we'd say, keep duplicates to a minimum.
In SEO, content is king. When creating content that is optimised for search engines it is important to take a step back and ask, 'is this content appropriate for the intended reader?' Search engine algorithms in recent years have stressed the importance of rich, well constructed content that serves a purpose for the reader – not just mindless text stuffed with a targeted keyword. With that in mind, it is important to ensure the content includes our target keyword in key areas such as H1s, paragraphs, H2s to ensure the page is serving Google's key ranking factors."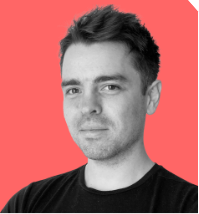 JAMES Speyer
SEO Strategist
And don't forget about visuals. In this day and age, no one wants to be presented with a wall of text to try and wade through – let's be real, did they ever? For years, it's been well-known that the best content marketing leverages images and colour, because it dramatically increases user engagement.
Any SEO step by step guide for beginners has to respect more than just the text. You need people for profit – and people want to see pretty pictures, before they make a purchase! So think about opportunities to inject some colour into your content. You might want to play around with infographics, or try your hand at producing some videos, for example.
Crafting keyword-optimised content
Beyond that, it's important to produce content around the right topics and keywords, in the context of your business size and authority. Google cares more about the way you cover a topic than it does the density of one primary keyword. That means you'll need to pull on semantically-related terms, to show that you're exploring the topic properly.
SEMRush's Topic Research Tool and Keyword Magic Tool can help you suss out appropriate topics, and select the best keywords to rank for that topic. Their SEO Content Template, too, will generate a handy list of semantically-related keywords.
And a final word of warning – beware cannibalisation! Don't have multiple site pages competing against each other for the same target keywords. Focus each page on its own specific keywords for maximum mileage.
Chapter 8:
Link building & digital PR
We've already talked up the importance of links, and with good reason. They are crucial to SEO.
Think of a link like someone vouching for you – and the bigger the name of the person singing your praises, the better an endorsement it is. When the Dreaming Celestial endorsed Cyclops' Extinction Team before all Utopia (X-Men Regenesis, for those at the back), it carried some heft.
Equally, when shady, sketchy operators recommend your services, it's a red flag to most users and they'll tend to steer clear. And, because this is digital marketing and (practically) anything is possible, in link building terms you can vouch for yourself!
You do that by building internal links. Internal links pass the user around your site, as it were – for example, from your homepage to a blog post to a product page -and effectively give your site some free link juice. It's a way of keeping users in your awesome shop, and showcasing various brilliant content or pages that may be of interest.
When doing some internal link building, it's important to make sure that the pages you link to have some relevance as to where the users are coming from. It's no good marketing to people in the frozen food aisle by directing them to the furniture department. Aim to keep people in the store, for sure; but make sure you're sending them somewhere that'll actually be interesting or useful once they get there.
Think too about your anchor text – the hyperlinked words that appear underlined in blue and take you to a new page when you click on them. Make sure that the anchor text actually describes where it's going; for example, if we wanted to link people to our blog talking about the pricing plans used by digital marketing agencies, we'd probably place the anchor text on words that tell you you can find out about the costs involved in hiring a digital agency.
On the other hand, external links come from outside of your site. Building a decent collection of them is at the heart of building domain authority.
The oldest external link building trick in the book is to dust off the address book and reach out to creators, developers, domain owners or the various voices who do their stuff in the same space as you. The chances are, they are producing content of their own, and that could be a great platform to put your name on.
Or you could use your SEO auditing software to search for unlinked mentions of your business across the net, and reach out to those content managers. You can request that they give you a lovely, shiny link, and you'll also start building relationships across your space.
A word on digital PR
Digital PR is a technique you can use to boost your brand awareness among potentially huge audiences. Digital PR and online promotion leverages SEO, content marketing, influencer outreach and social media to connect with target demographics and share a message.
Traditional PR involves networking among groups of journalists to get your brand featured in print, and digital PR works along much the same principle. It's just that, instead of a local readership of, say, 25,000, you can reach an audience of millions.
When your press release, featured article, business profile or interview is published on a high-quality, authoritative outreach platform, it effectively generates high-yield external links, boosting SEO performance and skyrocketing your rankings.
Chapter 9:
Technical optimisation
You may have come across tech wizards talking about a high-falootin' concept known as 'information architecture'. Sounds mega high-concept, right? Well fortunately for SEO beginners, it basically just means ' the way your site information fits together.' Simples.
For the purposes of a beginner's guide to SEO, this matters because the better structured your site is, the better it looks in the eyes of Google – like when you notice a friend's shelves are lined with D&D, Catan and Battlestar Galactica – quality recognises quality.
There are a few easy ways you can improve your information architecture, such as getting rid of overlapping links (which 'cannibalise' equity from each other), or increasing the number of blog posts each index page displays. Beyond that, we reckon it's a good shout to enlist the help of Brainy developers and designers, who are bona fide experts in this stuff.
Make meta, better 
To speak about meta tags and tags – those are the titles and little snippets that appear next to your page when it shows up in SERPs – you'll want to make sure they're fully optimised, meaning they should contain your target keyword and as many secondary keywords as you can squeeze in without it feeling forced.
Remember that with titles, Google displays the first 50 or 60 characters, and about 160 characters of meta description. So be mindful that you only have limited space to play with. Another neat trick is to try and get your brand name in there, because leveraging its reputation can give your metadata a bonus boost.
Updates, errors & security
Another of our technical-yet-easy SEO tips for beginners is to periodically update your page content – whether that means shifting the keywords around for a small ranking gain, adding or trimming back information as it becomes more or less relevant, or any other of the incidental content updates you might choose to make. Google is alive to regularly updated pages and rewards them in the rankings.
It may also be the case that your site contains unwieldy, data heavy images which slow down your loading times, so you'll want to compress and optimise those. And watch out for broken links – links to pages that no longer exist, or site errors.
These are frustrating, can bring down your site loading speed (a silver bullet for SEO efforts), and hurt the overall user experience. It's good practice to cut dead, broken-link fruit from the vine, to give your page a welcome push in the direction of the SEO sun.
Finally for today, in our beginner's guide to SEO technicals, is to make sure your site is running on HTTPS. A bit like how Deadpool and Deathstroke look basically the same but are vastly different, HTTP and HTTPS are completely different kettles of fish.
HTTPS is way speedier, safer and comes with more robust security that Google recognises as massively preferential.
Since we're covering easy SEO tips for beginners, and HTTPS is comparable to Einstein's theory in terms of its technicality, it's enough for now to say that it's an ultra-secure way for a webpage to communicate with a server. Google Search Console has a handy HTTPS checker that'll tell you what you need to know.
Chapter 10:
Sitemaps, redirects and internal linking maps
What is a sitemap? Glad you asked. It's essentially a bird's eye view of your entire website, showing each page, and the links that exist between them; like the map of Westeros you see in the opening GoT credits.
Since Google is dedicated to showing only the most razor-sharp relevant results to its users, it's helpful for its crawler bots to have a 'map' of your site, so they can basically figure out what page is where and how to get there. That's the essence of it, anyway.
How to create a sitemap
Keeping things at a nice, gentle pace for now, this SEO step by step guide for beginners making a sitemap will walk you through how it's done. Spoiler, it's not like making a treasure map by staining paper with tea bags, like you did at school. If only! Creating a sitemap sits on the trickier side of our easy SEO tips for beginners, and it will require some experience of basic coding, so you may want to call in a favour for this.
By the way and FYI, you'll sometimes see a sitemap referred to as an XML sitemap. That XML stands for 'extensible markup language'. For a beginner's guide to SEO, all you need to know right now is that it's essentially a way of displaying information on a site. But it's useful knowledge, and we'll be calling back to it later.
So, here we go then. Next in our easy SEO tips for beginners is: how to create a sitemap.
Plot your site structure. The very first step is to understand how every page on your site fits together. Start from the homepage, and map out the pages that link from it, and then the pages that link from them. Ideally, there should be only 3 levels of navigation, meaning you can get to any page on the site in 3 clicks from the homepage. Graphic software like Canva can help you illustrate this.
Code XML into URL. Here's where it gets a little trickier. You'll need a text editor that can create XML files. Then, you want to add in the corresponding XML code for each URL.
Use XML validation tools. You've got to have your wits about you and plenty of black coffee to do the coding right – even so, it's possible to make errors. Don't worry, it happens. Luckily, there are XML validators like this one or this one that can check it for you.
Add sitemap to your root folder. The next step is to dig out the root folder of your website, and add the sitemap file to it. This will actually add the sitemap page to your site, which for 99% of users will be completely invisible. But you can check out the sitemap of many websites if you like – just key in '/sitemap/' after the main URL and see what happens.
Add sitemap to robots.txt. Also in that root folder is a robots.txt file. This is a document that the crawlers read for instructions of how to index the site. It's a good practice to add your sitemap files here, too.
Submit the sitemap. The final step in the process is to actually submit the sitemap to the search engines. You can do this through Google Search Console, and navigating to 'crawl', then 'sitemaps'.
Redirects
Redirects are the way you get users from an old URL to a new one, without the need for them to enter the new URL. They basically bounce users onto the right place.
You might implement a redirect to get users to the main version of your site, to tap into the organic traffic and link juice of an old page after an update, or to merge different domains into one, to name a few reasons.
There are a few different types of redirect, which we won't get into now. If you're using WordPress and you want to set up a redirection, it supports specially-designed plugins that manage the legwork and take care of it for you.
Or, if you're feeling fancy, you can engineer the redirect at a server level, by tinkering with behind-the-scenes text files.
Building an internal linking map
As we said earlier, internal links are the links within your own site that bounce users around to your various pages, and having a map of the way this unfolds in practice is massively useful in SEO terms.
It allows you to properly visualise the path a user might take through your site. This means you'll be able to identify whether a page is not getting enough love from the rest of the site, and spot the best opportunities to carve out a path heading to it from other pages.
An internal link map is also useful in terms of strategy. Carefully placing links between strong pages, like your homepage or about page, to relatively weaker pages, like individual blog posts, will help users discover that area of the site more easily and drive traffic towards it.
Chapter 11:
Reporting and regular monitoring of your SEO campaign
In order to get the biggest bang for your buck out of SEO, it's necessary to check in regularly to see how things are going. For that, you'll need to keep your eyes on the big picture and the end goals, and make sure all the various cogs are well-oiled and pulling in the right direction.
If Luke is your SEO, R2 is your monitoring and reporting; a trusted co-pilot who understands the data, keeping things running smoothly and letting you know when there's one aspect of the overall effort that delivers sub-par performance.
As James put it:
"To best assess the performance of an SEO campaign we would consider monitoring metrics such as organic growth over time in Google analytics, the growth of keywords in SEO tools such as SEMRush and aHREFS and how the SEO campaign is delivering in terms of leads. SEO is a long term strategy to increase online engagement so it is important to monitor, assess and react over time to ensure we can capitalise on the effectiveness of the campaign."
Although there are more SEO metrics out there than Jawas on Tatooine, for this beginner's guide to SEO we've narrowed it down to the four most important numbers you'll want to keep your eyes on.
Traffic flow
The amount of traffic to your site, and finding ways to increase it, is the whole point of SEO, so it makes sense to keep tabs on how many users are visiting your site, and how that figure is changing in response to updates. Google Analytics allows you to set up custom alerts to let you know about organic traffic spikes and drops.
Bounce rate
Bounce rate refers to the number of users who leave your site after only visiting one page. This demonstrates whether the page is exciting and engaging enough to keep users exploring your site. What is and what isn't an acceptable bounce rate depends on the purpose of the page; whilst some bounce is inevitable, an irregularly high figure should set alarm bells ringing, indicating that something isn't working.
Click through rate
Your click through rate, or CTR, measures the percentage of users who see your page appear in the SERPs that actually click onto it. In this way, it's a good reflection of how your SEO is faring in amongst the competition.
Conversion rate
Increasing organic traffic flow is the goal of SEO, but as with all business interactions, the ultimate objective is to turn visitors into action-takers. That doesn't always mean having people make a purchase: you may want people to download an ebook, sign up for a newsletter or request a demo. Whatever the desired action, or conversion is, recording its success rate gives you insight into how valuable the traffic coming to your site actually is.
Chapter 12:
SEO glossary & next steps
Phew!
And breathe.
That was a lot of information, so a big, Brainy congratulations on making it to the end of our beginner's guide to SEO. Kudos to you for getting this far.
We hope you found some useful insight from James and the Brainy Bunch in this SEO step by step guide for beginners, and we wish you luck in putting the tips, tricks and strategies you've read to work for your business.
Remember, The Brains SEO Squadron are always available to consult with you about any of the easy SEO tips for beginners we've covered here, or to discuss how we can step up your SEO marketing to outrageous new levels of profitability.
In terms of your next steps – well, first things first, it's time to kick back with a matcha latte, a cinnamon swirl and unwind with your YEEZYs up high. You earned it.
We've got our Brainy SEO Glossary ready for your perusal if you fancy double checking any of the (many) terms we've covered in this beginner's guide, and plenty more besides.
Book a free SEO consultation
Learning the SEO basics is a great jumping-off point. But if you'd like the Brainiest operators in the business to handle your SEO marketing for you, we're ready for action.
And, when you're ready, you can kick things up a notch by heading over to our Intermediate Guide to SEO. You've discovered the force; now it's time to start honing your skills. Prepare to meet Yoda. We'll see you there!