Fraser Hart boost revenue from high value jewellery products with next-level Brainy site refresh
The Brains supported luxury jeweller, Fraser Hart, to overhaul the UX aspect of their website to meet increasingly competitive industry standards and implement a better seasonality structure, whilst working simultaneously to enhance their CRO messaging and curate PPC campaigns that drove sales directly from SERPs.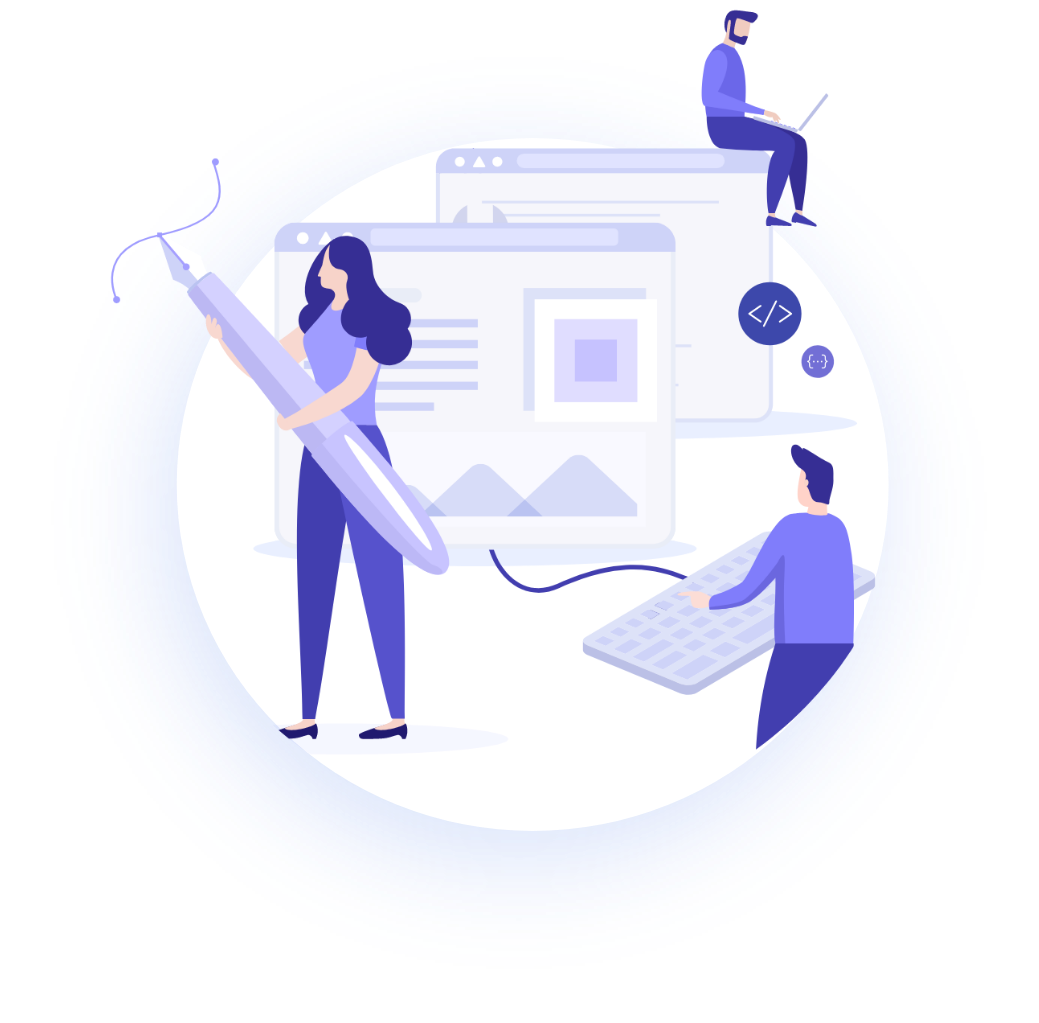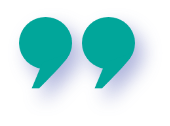 eCommerces can be challenging builds, even when it's only a matter of changing the styling. We were thankful to have our UX specialists and UI designers working across this project.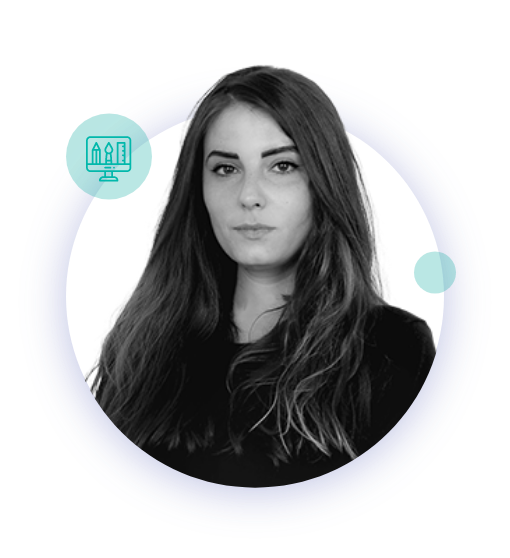 Yuliya Kostadinova
Web Design Specialist, The Brains
Fraser Hart were clear they wanted to revitalise the UX aspect of their site and improve the customer journey, particularly during seasonal campaigns. 

The Brains team worked comprehensively with the Fraser Hart stakeholders across three research phases and workshops to determine their brand ambitions and personas. 

We produced wireframes and prototypes to the UX aspect of the project, undertaking an additional consultation around the future look and feel of the Fraser Hart brand. 

We also provided extensive design style guides and high-fidelity prototypes, based on our research and UX wireframes

Overall, we helped Fraser Hart restructure their website in a way that was more conducive for their customer journey, and we achieved ample results across their paid and organic ad campaigns.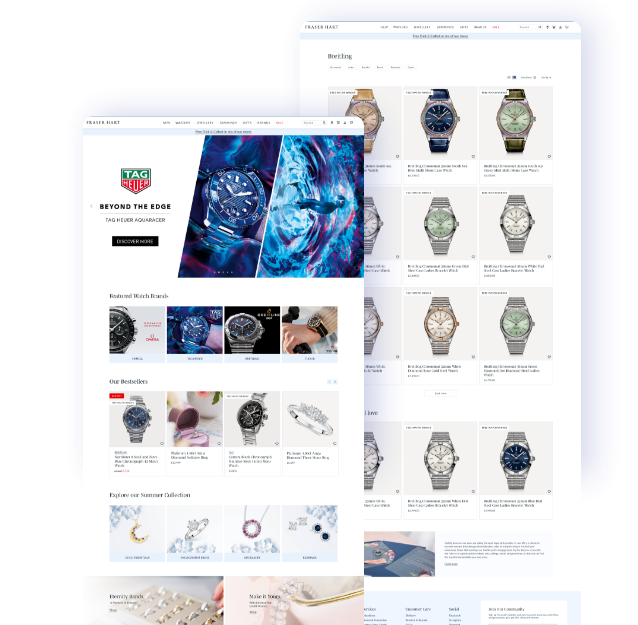 Fraser Hart's Site at the Start of the Project…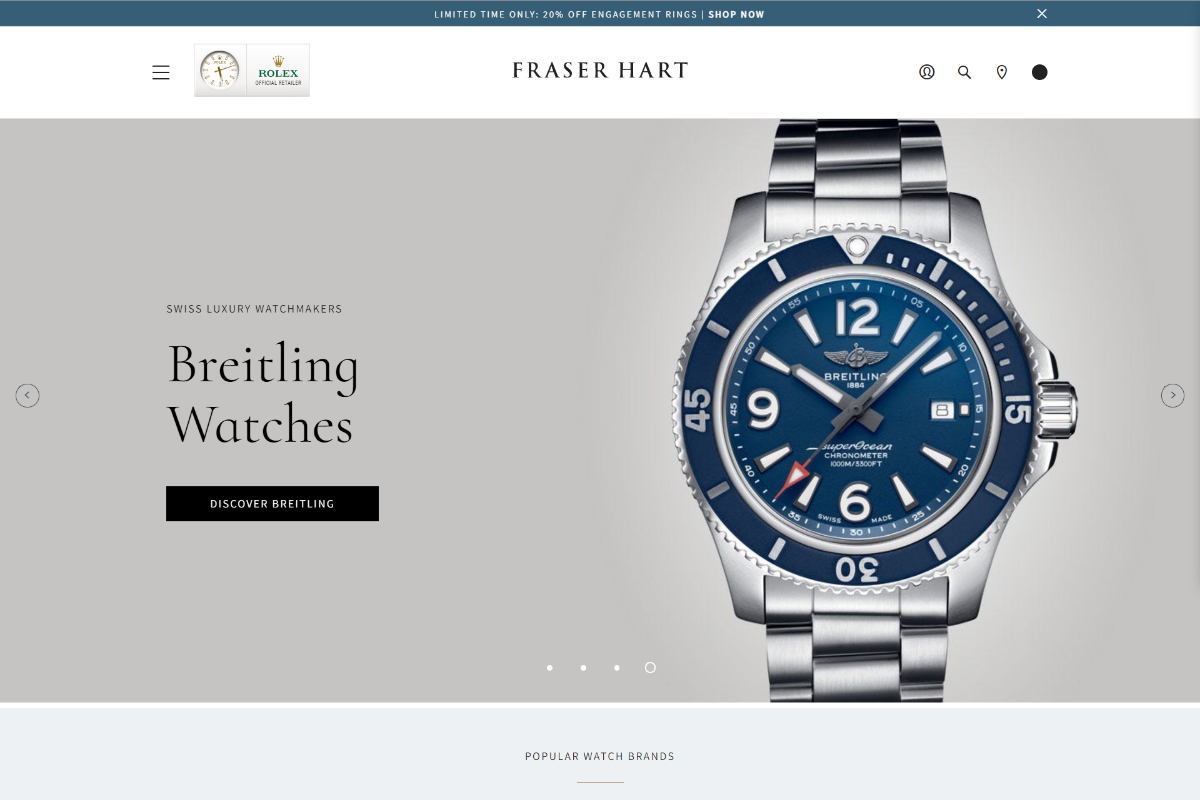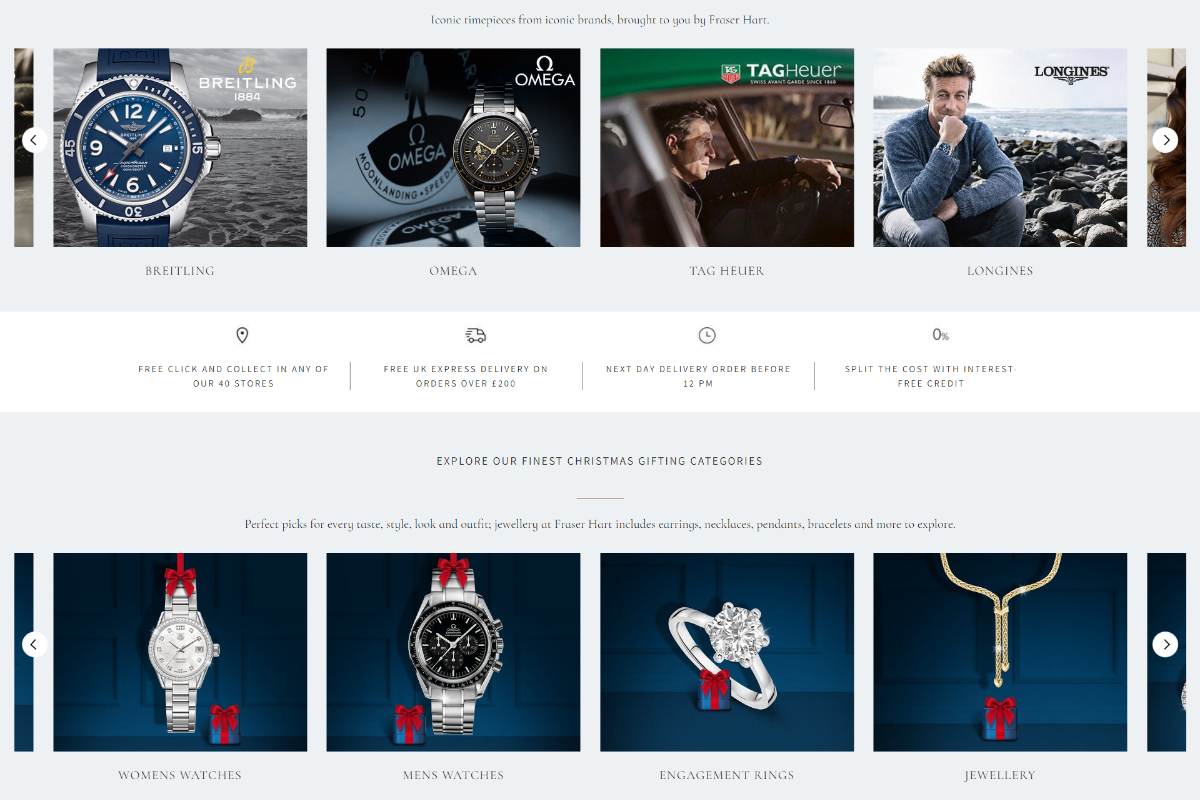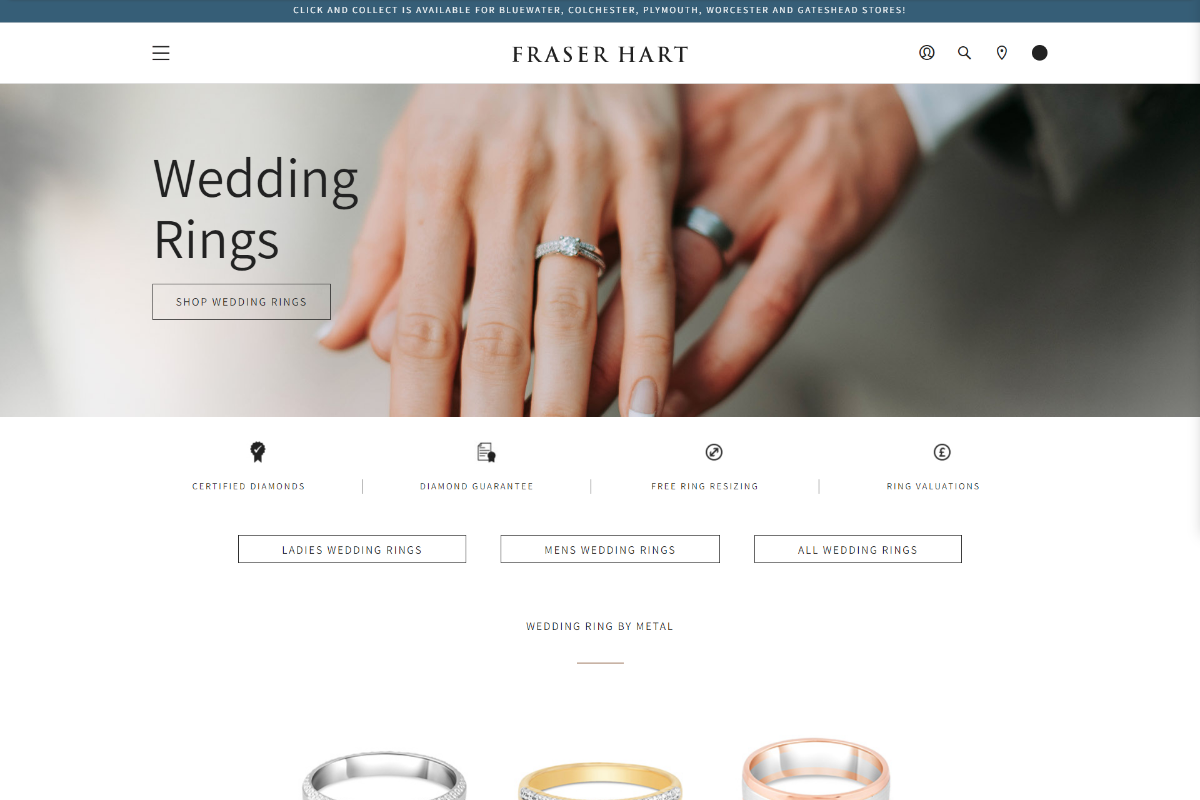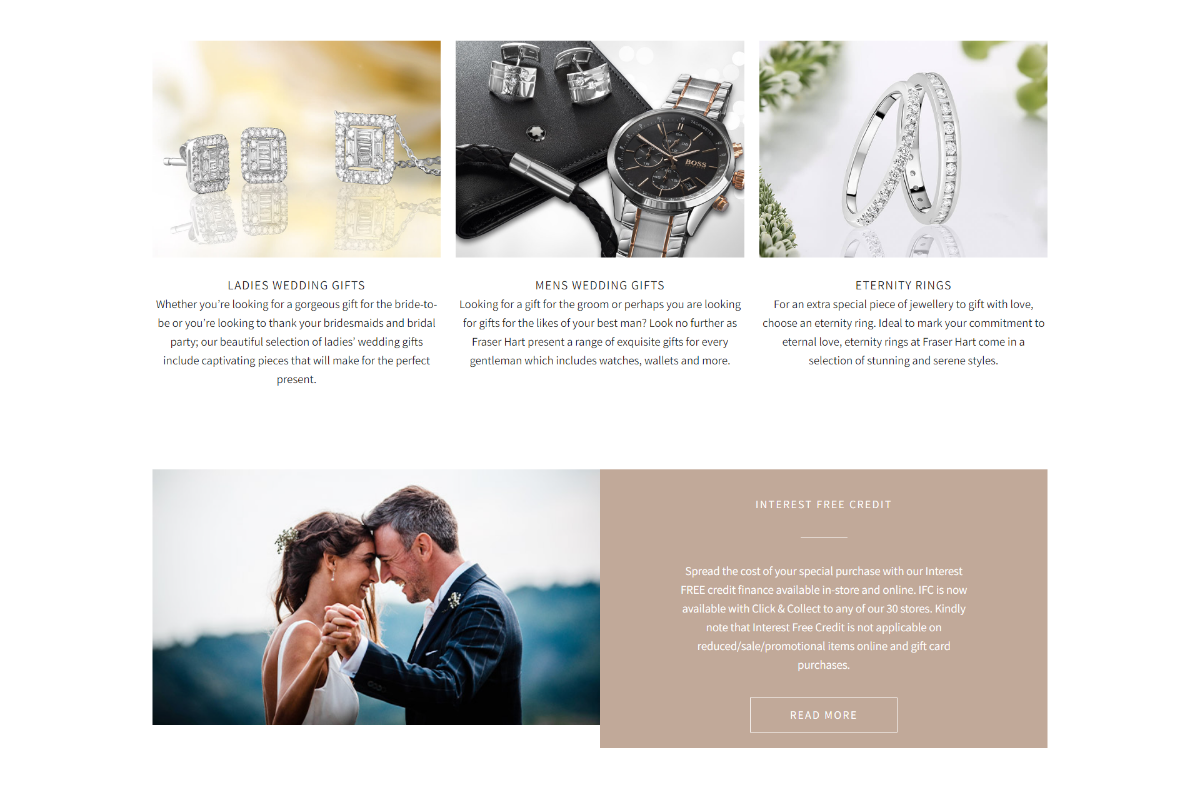 …and after a Brainy refresh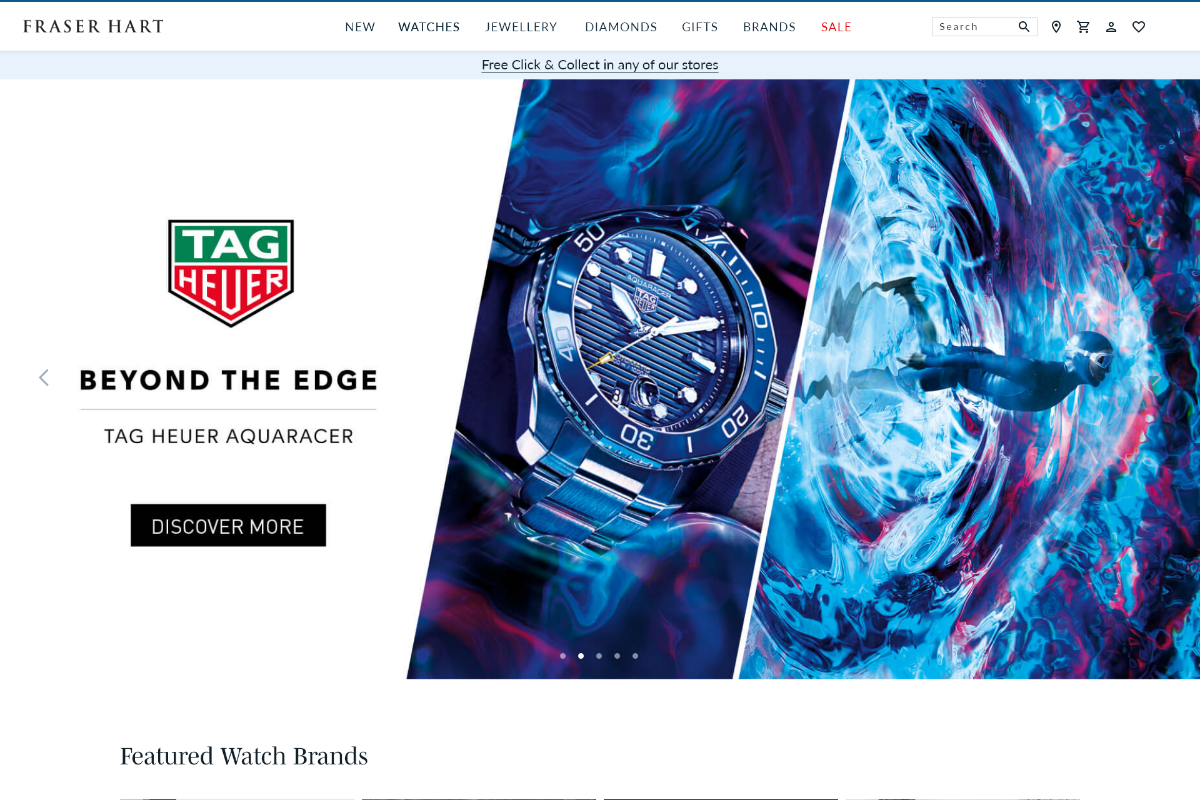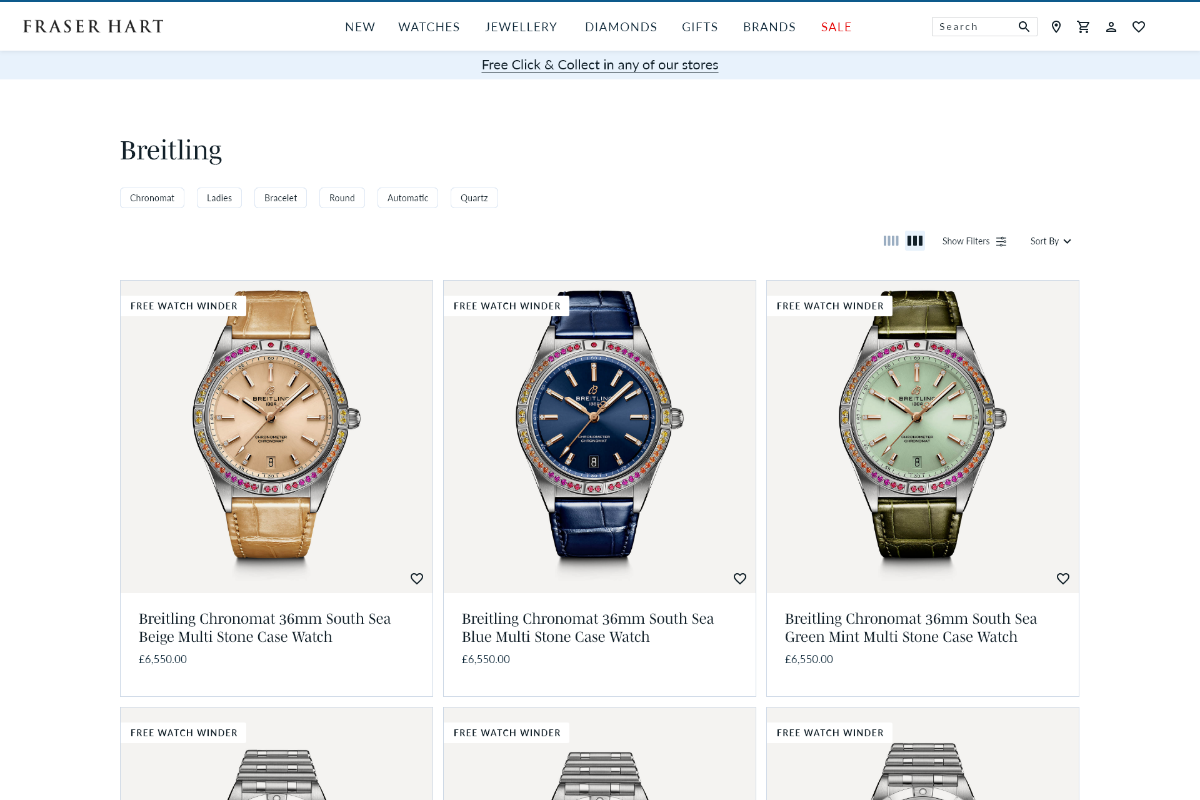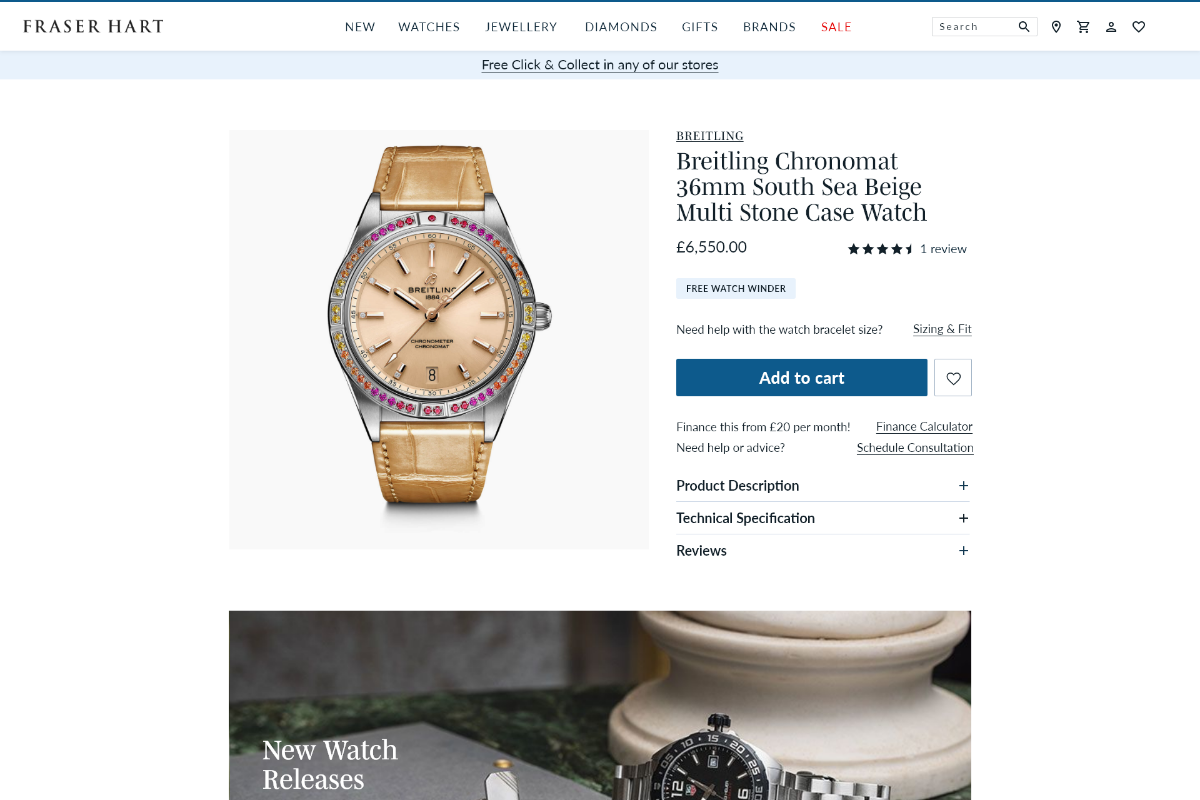 Since we redesigned their website, our client has seen…
Dramatic rise in organic users
Significant increases in conversions, ROI & ROAS
Heightened levels of brand awareness
Let's discuss a Brainy website refresh!
Book a free digital marketing consultation
Consult with a leading London agency on your marketing goals
Receive free advice and recommendations on how to achieve them
Get an idea of next steps for your marketing strategy
Fraser Hart is one of the most established and well-respected jewellers in the UK, providing fine watches and high-end jewellery across all mediums. They've long enjoyed commercial success, but they felt that their website was somewhat lagging behind and hindering their overall market goals. 
They wanted to improve the customer journey on their website for their users, with the aim of increasing their conversion rate and improving their CRO in the process. So, our web development and design team set about liaising with the key stakeholders at Fraser Hart to understand what their user pain points were and how they could be solved whilst keeping in-line with the changing brand focus. 
We developed comprehensive wireframes and redesigned their entire customer journey in high-fidelity, all whilst retaining the classic look and feel that people recognise and expect from this renowned jeweller. Our web team worked alongside our PPC team to amplify the CRO messaging across all platforms, resulting in a cohesive strategy that ensured users enjoyed a uniform TOV from the first ad through to their purchase completion.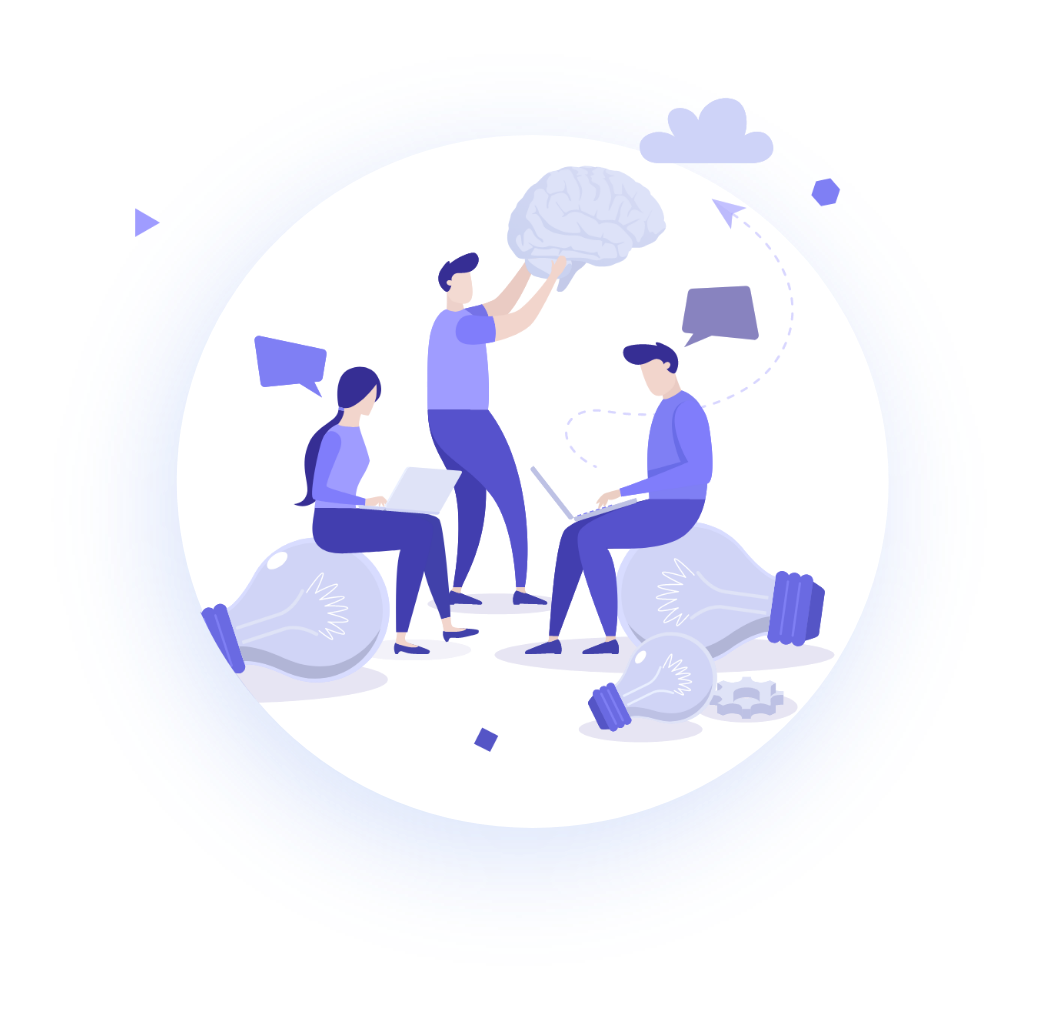 Design results for Fraser Hart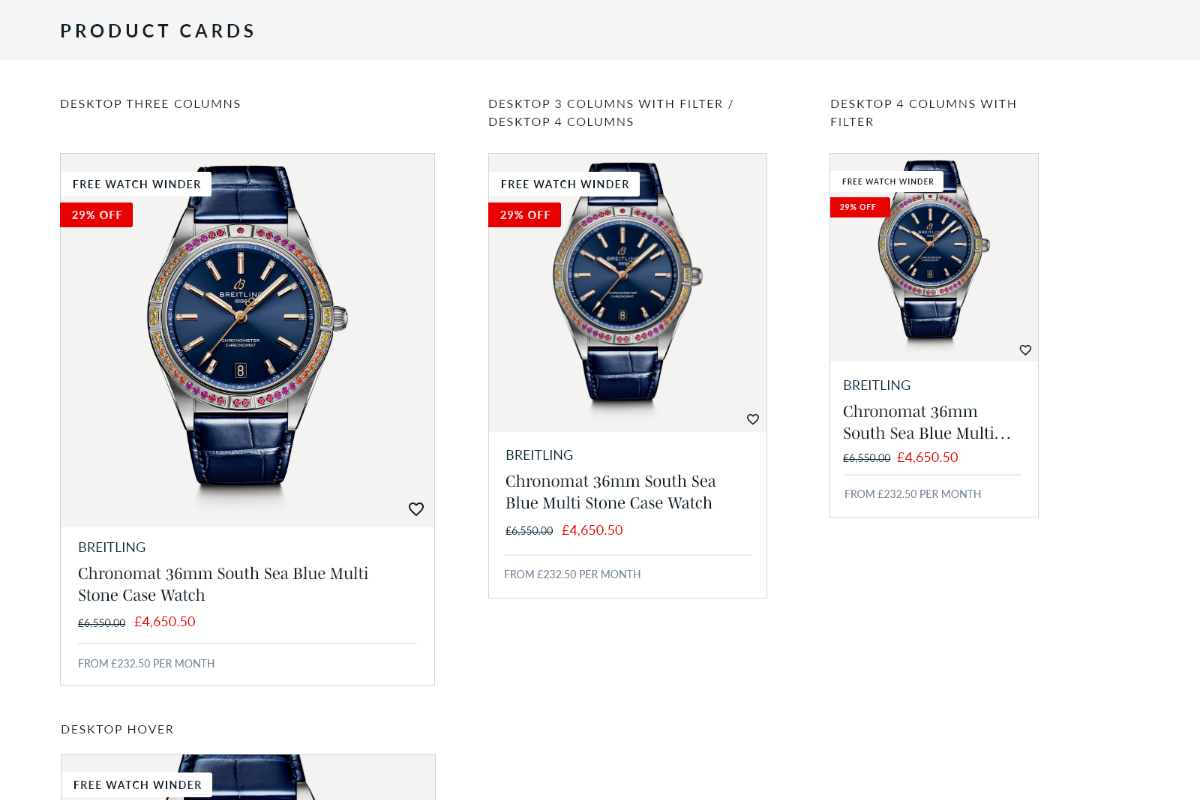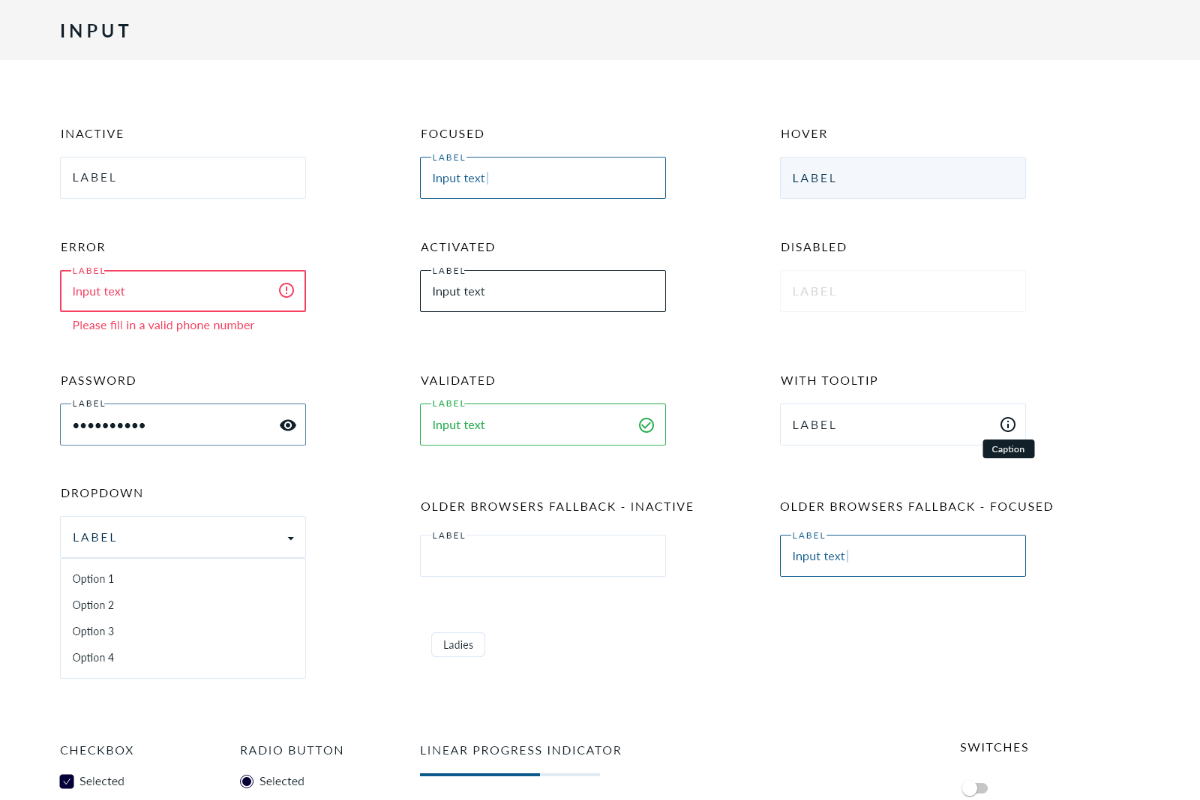 Fraser Hart initially approached The Brains for PPC services, which we provided successfully, but they wanted to further boost their conversion rate and improve their ROAS. They later realised that their digital marketing efforts weren't meeting the universal industry standard, so they asked us for support across their website, specifically looking from a CRO and UX perspective. The aim was to create more sales-savvy PPC ads, all the while improving the customer journey and overall fluidity of their website. Seasonality was of particular importance to them, with a real emphasis on improving the revenue from their top products.
The first step we took was to carry our complete CRO and UX consultancies with key Fraser Hart stakeholders. This allowed us to provide professional recommendations on how the site and marketing strategy could be improved to focus on CRO and UX, whilst listening to key concerns from the client. We then carried out multiple workshops to get to grips with the Fraser Hart persona, as well as getting a feel for where they stood against their competitors and what needed to be improved to be more competitive. From this, our web dev team produced comprehensive user journey insights and created brand new UX wireframe layouts.
Some time into the project, Fraser Hart realised that they needed additional support regarding the look and feel of their website and negotiating their broader brand perspective. We took this into account when developing our design prototypes. Working to refresh a well-established, global brand without losing their iconic look and feel certainly presented some obstacles, but the collaborative CRO approach between Fraser Hart and The Brains ensured we were able to produce an agreeable strategy that everyone was happy with.
After a few short months of planning and scoping, we were finally able to submit progressive prototypes for the client. We also revised their PPC strategy and saw impressive ROAS increases, as well as organic conversion increases.
Do you need help redesigning your website?
Get in touch with us to find out how we can help your company thrive!