Advanced guide to SEO:


Learn advanced SEO tactics with The Brains
It's been a long road, and the time has come to take on the final SEO boss: prepare to meet Ganondorf (you know – from Zelda). Turn your search engine optimisation (SEO) campaigns into powerful lead generation machines with this Brainy advanced SEO training guide. The Brains are a leading SEO Agency out of London that offer insight and expertise on all things SEO and search. Packed with highly advanced strategies to maximise your campaign performance, this professional-level SEO guide has all the hints and tips you need to overtake the competition and convert your ideal audiences. Grab your Master Sword; you're going to need it.
7,182 Words Till Next Level
Introduction:
Maximising performance with advanced search engine optimisation strategies
SEO is perhaps the single most effective online marketing strategy to improve the organic performance of your website. There are numerous SEO strategies that can help support your organic growth in the search engine results pages (SERPs); however it is advanced SEO that will result in your website achieving truly stellar results over time. 
Through the implementation of The Brains' advanced guide to SEO, we can help you maximise performance, drive increased website visitors and garner optimal conversions. Advanced SEO is a long-term strategy to encourage high-traction online exposure to search engines, offering crawl bots opportunities to index new, relevant content on your site, and pushing your site to rank high in the SERPs.
To put it another way, through the implementation of advanced SEO, we're looking at rapid business growth, boosted website authority, and increased conversions.
SEO: The Brainy way
The Brains is a leading SEO agency operating out of London, and we pride ourselves on successfully implementing advanced SEO strategies for each and every one of our clients. We use the strategies contained in this guide ourselves to unlock the true potential of SEO for increased brand awareness, hyper-driven traffic, and optimal ROI.
The proof is in the pudding; just take a look at our back catalogue of successful SEO case studies. We're immensely proud of the work we've done so far, both for ourselves and our clients. A few highlights include increasing organic traffic 200% for an events staging company, and hitting page 1 Google SERP ranking on 50+ core search terms for an AI startup – and, of course, the lofty position we ourselves hold in Google for all our important keywords.
Like your tallest Minecraft tower, there are many levels to an SEO strategy. Whether it's the implementation of technical SEO to ensure your website functions in the eyes of Google, in terms of regular, informative, new and relevant on-page content, or a focus on off-page link building to improve your domain authority, there are many avenues to finding the true value of SEO.
The tips, learnings and wisdom in this advanced SEO guide will help to improve your SEO marketing skills, strategy performance and, in-turn, boost your overall ROI and business growth potential.
Need expert support with your SEO marketing?
Book in a free session with our Brainy experts.
If you'd like our SEO maestros to review your campaigns and help you improve performance, give us a call. We'll provide a free consultation to help you boost those results.
Chapter 1:
Balance SEO with user experience
Have you ever landed on a website that seems to answer your query initially from the SERPs, but when you click through to the page, you just wind up confused? Maybe you're unable to find the answer within the content on the page, or it's unclear how to contact the business to make an enquiry?
On one hand, you could have a super-well optimised website that is performing exceptionally well in the SERPs; but if your website is resulting in a high bounce rate (BR) because visitors can't find a reason to stay on site, Google will gradually penalise your website – and performance will diminish. That's a rot you'll want to stop, double quick time.
Cultivating site user-friendliness
There are countless examples of poor user experience (UX) that you should be aware of. Like in other walks of life, there are a million ways to do a good thing, badly. But some key elements to consider when improving the look and feel of a website are as follows:
Is your site navigation user-friendly?
One of the key aspects when a user lands on your website should be the simplicity of your navigation. It just has to 'make sense,' intuitively, and from a human perspective.
If you have an informative page around a subject that encourages users to book a consultation, for instance, it should be simple and apparent where to click to take that action. To improve the UX of your website, you need a well-structured website navigation.
Does your site have the right amount of content?
A website that lacks informative content about its product or service will discourage users from exploring in more depth. To truly maximise the user experience on your website and generate the best outcome for SEO, an ever-increasing amount of engaging, informative and fresh content should be easily accessible. If not, you will find that visitors land on your website, not find what they are looking for, and leave.
Not only that, but as Google indexes your site, there won't be a sufficient amount of data to interpret – leading to a smaller potential for good rankings in the SERPs.
Is your website mobile friendly?
Google now indexes sites with a mobile-first priority. That means the UX of the mobile version of your website will be crucial in determining how successful you are in the SERPs. If your website's UX lacks mobile efficiency, it will result in a weakened performance in the SERPs – and that's equivalent to opportunities, leads, revenue and conversions heading straight down the drain.
The SEO/UX balance
For business websites, an organic visitor is not valuable because they're a '1' instead of a '0' in your analytics account. They're valuable because they are an individual with buying power. Great search rankings means absolutely nothing if you can't convert users once they've found you. Balancing UX and SEO investment is essential to a sustainable digital marketing campaign. Like the clownfish and the anemone, your very survival could be down to both existing in harmony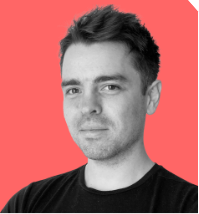 UX is about way more than making a website look stylish or chic. UX should effortlessly elevate your audiences' on-page experience, and provide them with simple solutions to navigate seamlessly across your website… a bit like Aladdin's magic carpet.
We, as advanced SEO practitioners, want our users to land on pages, find what they're looking for and take action in one swift, smooth flow. No questions, no struggling to find answers.
This is where the SEO/UX balance comes in. It's a 'yin and yang' type of deal. Think of it like this: SEO brings visitors through the door, UX encourages people to stay, and together they work toward the same goal. With an effective UX strategy implemented alongside advanced SEO know-how, not only will your customer be more inclined to browse your website, you'll also see key progression in important, measurable KPI metrics such as CR, BR and traffic.
Chapter 2:
Utilise CRO to boost conversions
So as we've seen, SEO and UX go hand-in-hand; but how does this impact conversion rate optimisation (CRO)?
There are many elements to consider when optimising a page for conversions. You need to ask yourself: is this page in the best possible place it can be for rankings, traffic and, ultimately, conversions?
It's essential to consider CRO as part of an advanced SEO strategy. The purpose of SEO is to get people to land on your page however the conversions are influenced through conversion rate optimisation. They both work harmoniously together. On one hand, you have SEO that funnels intent-driven traffic to your page and on the other, you have CRO that guides sed traffic to convert.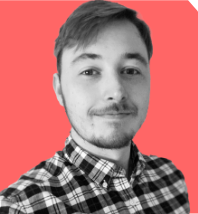 JAMES McGarrie
SEO Specialist
Thought leadership & domain authority
The first thing to consider is on-page authority. Are you viewed as a reputable source in your field? We're talking Alan Grant levels of palaeontology insight, Ian Malcolm expertise in all matters mathematical. You need that kind of prestige and instant authority; people from across the industry should be putting respect on your name automatically.
And once you've cultivated that kind of pedigree, think about which trust signals you can include on your page, to showcase your un-mess-with-ability. These might include testimonials from customers, accreditations and/or qualifications, brands worked with, or even good ol' fashioned reviews.
Each of these signals to your prospective user in big flashing lights that you are offering something special; something that not only other customers have found valuable, but that accredited publications recognise as quality.
Placement of trust signals
Now, having CRO signals on your website is one thing – but where should these signals be placed for optimal results? Let's break it down.
Just how important are trust signals on a website? Answer: very.
As a result, we need these signals to be visible high on the page – what old newspaper moguls would call 'above the fold' – so that when your prospective customer scrolls through your site, they are quickly met with assurance of who you are and what you can offer.
For business websites, an organic visitor is not valuable because they're a '1' instead of a '0' in your analytics account. They're valuable because they are an individual with buying power. Great search rankings means absolutely nothing if you can't convert users once they've found you. Balancing UX and SEO investment is essential to a sustainable digital marketing campaign. Like the clownfish and the anemone, your very survival could be down to both existing in harmony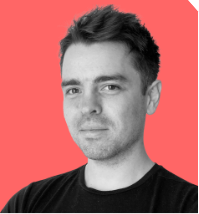 Getting your CTAs right
This segues nicely into our next point on the value of CRO: the much-vaunted CTA (call to action).
Simply put, CTAs are paramount for increasing conversions – an absolute dealbreaker. They are the crucial link between a user browsing your site and a user taking action.
Endless studies have gone into colour schemes, wording, placement, typography and overall 'feel' of CTAs. Does a contact form represent the highest convertibility, for instance, or will you get more mileage out of a clickable phone number? Should buttons be in all caps, or is that too shouty? What about font: will the user's curiosity be aroused by something fancy-shmancy, or is bog-standard sans serif the way to go?
All of these are valid questions, and do have a bearing on CR. But by a country mile, the place where we can eek the highest value out of our CTAs is in smart, easily-navigable locations: where else, but above the fold.
When designing landing page layouts and content flow, placing CTAs above the fold offers practically unparalleled value. With this distinct, highly-visible real estate, you guarantee that your CTA will be the first thing users see when landing on your page. A smart CTA, alongside well-structured content that answers queries, will result in increased CR and ultimately boost ROI.
Chapter 3:
Re-optimise traffic-driving content
Advanced SEO practice is not a one-size-fits-all solution for every website. As Google crawls and indexes your content, it will provide insight into which specific pieces are faring well in the SERPs, and which are falling by the wayside. This is where re-optimising traffic-driving content is of the utmost importance to an advanced SEO strategy, and it can be done with Google Analytics.
Google Analytics is a powerful tool when looking to investigate user performance on your website. From the amount of traffic your website is generating, to the demographics your website is attracting, it can support your content optimisation in a number of ways.
Evaluating Google Analytics with the intention of optimising content will illuminate which pages are delivering in terms of traffic and conversions. By isolating which pages and pieces of content are doing well, it will not only provide you with the blueprint of how to create new pages, but also present ideas on subtopics that Google will reward.
Google Analytics and Content Clusters
So, you've isolated the pages that Google is rewarding. These pages are generating increased traffic and increased conversions. The next question to ask is, 'what question or search intent is this content solving?' 
As we know, Google is a content-driving machine. It delivers solutions to queries based on keywords and presents online resources that answer the questions users are asking. Aim to get a handle on what 'problem' your content is 'solving,' so to speak, and find ways to expand upon that topic. One of the methods to do this is through the implementation of semantic phrasing.
Semantic phrasing is the process of optimising your content for a topic, and its universe of keywords, as opposed to a singular keyword. Savvy use of GA will tell you not only which pages are doing well, but which topics represent the highest value. Do this right, and you'll have a crystal ball on ways to constantly create new, fresh, relevant content that answers subtopics of your key point; moreover, you'll also provide another page for Google to crawl and index, resulting in increased opportunities to rank for additional terms.
This is a way of making unilateral gains, and the birth, the inception of a content hub. When you optimise for a topic, it is important to not only consider the content piece in and of itself, but also the way it fits into the wider structure of your website.
The real value of backlinks
Backlinks are crucial for SEO, but not all backlinks are created equally. In the past, we've seen how sheer volume of backlinks can catapult a site to the top of the rankings, however nowadays we're seeing Google place much more emphasis on quality and relevance of backlinks. You'll need a natural, organic backlink profile from high-authority sites within your target location, language and where possible, your industry to get more 'votes of confidence' and help boost your site's relevance and trust signals. If you're strategic about your backlink acquisition, where your backlinks point, the anchor text they use and how they fit into your internal link structure, you can skyrocket the rankings of target pages and substantially grow your domain authority.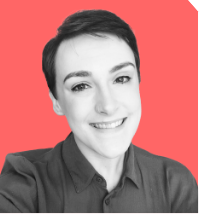 VICKY Smith
SEO Specialist
Think of a backlink as like a vote of confidence from across the web. It's one site vouching for the validity, quality and trustworthiness of another – and the bigger the profile of the backlink source, the more your rep will increase.
But there are no free lunches in SEO, and good backlinks have to be earned. You have to put the work in. For sure, you want to avoid collecting backlinks from low-authority, spammy sites – that's not a good look. It's like getting a rousing seal of approval from a bunch of Daleks, Cybermen, Davros and Weeping Angels. Eyebrows are going to be raised.
Instead, aim for higher-value backlinks – universities, government bodies, large organisations, trusted publications, entities like that. Even nofollow links are worth collecting; just getting mentioned on authoritative sites can give you an SEO boost.
This can be a time-consuming process, but a good jumping-off point is to analyse the backlink profile of competitors. This will give you some insight into the kinds of link building strategies that worked for them, and which organisations are more likely to give you a shoutout in their content.
Google Analytics springboards your website/brand into an authority powerhouse on a particular topic, and also presents the opportunity to understand where to target your backlink strategy.
With Google Analytics presenting the blueprint of page success, a targeted backlink strategy that points Google bots and users alike to your highest-value pages will not only catapult you as a leading authority on-page, but also off. This, in turn, reinforces and signals to Google that your content is the authoritative content.
Chapter 4:
Continually check and optimise website health & performance
No matter how strong your party gets, every once in a while you need to visit a PokeCentre, right?
When considering advanced SEO strategies to improve positioning in the SERPs, it's important to always consider the website health and site performance. Each facet of an SEO strategy – be it the content, the off-page performance, or the technicals – have to work cohesively together in order to sustain growth.
The P/PC principle
As part of the teachings of Steven Covey, author of 7 Habits, he discusses the production vs production capability principle (P/PC) – not to be confused with PPC in digital marketing. This basically directs you to focus your energies on hitting a balance between short-term results and long-term payoff, and can be applied to SEO, technical health and performance.
It's all about finding the sweet spot between two extremes.
On the one hand, your website might be converting hundreds of leads a month – it's over-delivering on all fronts regarding core business KPIs, and is knocking down all those optimal standards rewarded by Google.
Things are going great! So why worry? You decide to dismiss any regard to site health – it's a non-issue right now, and the site's already in great shape. You just have to keep doing what you're doing.
Over time, though, cracks will inevitably appear. Weeds grow, the site gets incrementally weathered. Plugin updates, broken pages, missing internal links… the daily ebb and flow of the internet will gradually take its toll and negatively impact site performance.
Before you know it, site health doesn't look so rosy. You might even find yourself dismissed from the index, or worse, being taken offline.
But using a P/PC balance would mean that, regardless of production operating at a high level, you would also have invested the time and resources necessary to maintain the machine. This is your production capability; by periodically monitoring, assessing, and improving the health of your website, you can avoid the risk of future downtime.
Core Web Vitals & site speed
Site speed, in essence, is a metric that determines the validity of your user's experience. When a user clicks on your website, it signals to Google that your content is satisfying their needs. Nevertheless, what happens if that content won't load, or the pages are too slow to appear? The user will leave, and Google will penalise it.
There are several important elements of a website that determine its health and performance, brought together under the umbrella of Core Web Vitals. Core Web Vitals are a collection of metrics from Google that help developers understand how website users experience a web page, comprised of:
Content loading speed
Interactivity
Visual stability
The first of these has a lot to do with Largest Contentful Paint (LCP) – essentially, the main content on the page. If this has a delayed time frame when loading, it could result in users losing interest in your website and, therefore, bouncing.
In addition to LCP, you also have what is known as Cumulative Layout Shift (CLS). This is the way a user experiences the page. If elements on your page shift around and move whilst you scroll – in other words, are visually unstable – it can result in a terrible user experience which, over time, impedes your site performance.
Check, check and re-check
So, never neglect your monthly checks. This is a 101 procedure for assessing the performance of your website. There are a number of elements you need to consider. These include:
Check all your pages have been indexed
Assess your Google Reviews
Does your website pass the 5-second rule?
Assess the relevance of your on-page content
Test your website usability
Check your Core Web Vitals
Look into any Google Search Console errors
Conduct a sweep for broken links
Ensure all enquiry forms are working
Keep your website's SSL certificate updated
Checking your site on a regular basis is just as important as researching and implementing new SEO strategies – and in some cases, more so. How can you expect to grow your site and build out new content if the foundations of your site aren't solid? You'll need to run regular audits to find any broken pages or links, minify your JavaScript and CSS files where possible, check there are no orphaned pages and ensure your site remains secure – all of these things not only harm the user experience, but issues like incorrect sitemaps and non-indexed pages can harm your rankings and performance in the eyes of Google.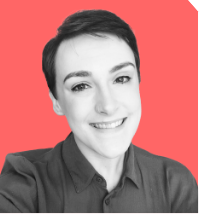 VICKY Smith
SEO Specialist
Chapter 5:
Optimise internal linking structures
If you have a key topic that you are producing content around – what we call a content pillar – and in turn create 10 pieces of content that all answer separate questions relating to that one topic, it is absolutely paramount that you implement a strong internal link structure.
This will ensure that when the subpages build authority on their own, there is a clearly-defined channel to pass the page authority through to the focal topic. It's all about spreading the love around. Ever heard of the term, 'link juice?' Well, now you have, and that's exactly what your related pages will give each other when they're linked and connected in effective ways.
Many people understand the value of an external backlink, but internal links also have the ability to generate authority, pass information and help a page rank. Effective internal linking silos help pages rank, period. If you have two pages of relevant content, they should be linked together, as if one compliments the other. It's also important to consider the text of the link. 'Click Here' tells Google nothing. 'Click to Discover SEO Agency Solutions' tells Google a lot more about what the page is, and where it should rank it.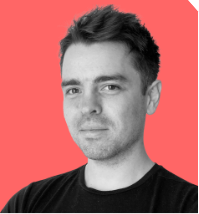 Effective internal linking structures not only result in increased exposure, but also help your brand establish authority on the theme – in turn, resulting in increased traffic, engagement, and conversions. Here are a few pointers to help whip your internal linking game into shape:
Play it smart with your anchor text
This refers to the specific words a hyperlink is embedded in. So, if we had a link to "Brain-powered PPC services," 'PPC services' is the anchor text; if we link to "wicked-smart social media strategy," 'social media strategy' is the anchor text, and so on. 
In other words, the goal is to signpost as clearly as possible where a link leads to, for both human users and crawlers. Devious or misleading links sit squarely in the black hat SEO wheelhouse, so we'll steer well clear of that. 
But by the same token, don't go nuts and link all of your text-based content to variously far-flung destinations around your site. That's a massive overkill. Too many internal links are just spammy, and spoil the development of your PageRank. So be sparing in your use of anchor text, and use keywords where possible.
Cut down on duplicate links
Ah, duplicate links; the evil twin of a well-meaning internal link.
Sometimes, duplicates are inevitable: think of the company logo and the 'home' button on a site's navigation bar, for instance. Both take you to the homepage.
But equally, sometimes duplicates are avoidable, and you'll do your site a favour if you bear this in mind.
Right off the bat, too many multiple links are just messy. They confuse people, and clutter up the place – two things the Google bots aim to clamp down on.
It's also worth noting that two links to the same page may not reliably pass double PageRank; this means that duplicate links could be overlooked, or in the worst case scenario, negatively impact your PageRank.
Leverage your PageRank
In the eyes of Google, every site page has PageRank. This helps to indicate the overall quality and effectiveness of the page. Sites that are linked-to most often, either internally or externally, have the most PageRank authority. 
The result is that links from your pages with the highest PageRank are the most powerful in SEO terms, and you can take advantage of this by making sure your most linked-to pages have a decent amount of internal links. Again though, be sparing with this; too many internal links don't look good, even on high-authority pages. 
Another thing to consider is, if you're creating some quality content which you're pretty sure will rank well, attract external links and amass PageRank, you can do yourself a favour by frontloading that content with internal links early on. Of course, any pages you do link to must be relevant – you don't want to randomly sprinkle links all over the place, scattergun style. But you can give your other pages a PageRank boost by making sure that high-authority pages pass on some of their link glory.
Understanding PageRank sculpting
'PageRank sculpting' sounds complicated, but it's actually not too befuddling – certainly, it's something that sits in the advanced SEO marketer's playbook.
What it basically means is setting up the structure of your website in such a way that PageRank moves through the site in a sensible, strategic way, so that the most link juice gets passed to the highest-priority pages.
The thing to know here is that, the deeper you get into a site, the less PageRank gets passed via a link. So your homepage will pass the highest amount of PageRank, the next navigational layer will pass the next most amount, and so on.
Below the homepage, that second layer of navigation is important. Too wide (meaning, too many pages) will reduce the amount of PageRank to go around; too narrow a spread (not enough pages) will be overly focussed on driving users down one specific path, with all the PageRank tied up at the top and bottom.
Ultimately, what you're looking for is a clean site organisation with not-too-big, not-too-granular categories. This will help you squeeze extra mileage out of your SERP performance and demonstrate to Google that your site is well-optimised and worth rewarding.
Chapter 6:
Put together a comprehensive digital PR plan & link building strategy
Whatever your industry or niche, a top-notch link building strategy is something you're going to want to invest some time and resources in. Also known as digital PR, this strategy is a lot like the way you might put placements into the traditional, printed press – except it gives you access to a much wider, more targeted audience.
Done right, digital PR will see your brand awareness skyrocket and your visibility expand massively. By turning content into a conversation with your ideal audience, you'll transmit actionable information at scale, leading to more developed knowledge of your company that can provide the platform for increased rankings and, ultimately, conversions.
Digital PR vs traditional PR vs digital marketing
Before we dig deeper into link building itself, it's worth clarifying how it relates to traditional forms of PR, and assessing the ways both fit into the wider spectrum of digital marketing.
Traditional PR
If we step into the way back machine and take a look at marketing before the internet, 'press releases' meant developing relationships with journalists in order to be featured in a publication. Consumers of that publication would see your placement, but there was no way of collecting any data regarding the benefit of that visibility, or whether you were reaching enough of your target audience for it to be worth the while.
Digital PR
Digital PR is much like the above, but to a far more sophisticated level. Firstly, the internet has allowed practically any niche group to feasibly set up and run a specialised, dedicated publication; so, as a business, you're able to engage with exactly the right sorts of people. Furthermore, online publications are likely to have a much wider readership, so the sheer weight of numbers is considerable, too. As it makes the production of mixed media possible for countless creators, the online space also offers you the potential to work in more promotional channels. And, of course, print media doesn't allow you to insert strategically-placed links; with digital PR and link building, you can give people instant access to your site, making the journey to conversion that bit easier, too.
Digital marketing
The thing to remember here is that, while link building and digital PR are crucial offerings on the digital marketing platter, they aren't the whole story. Digital PR raises awareness of your company and creates a positive impression of your brand – in effect, it establishes the foundations needed for other digital services such as PPC, SEO and content to do their more sales-focussed work. Think of it like this: link building puts out the good word about your business, and digital marketing turns that positive energy into profit.
The digital PR fundamentals
With that in mind, let's look closer under the hood at the essential ingredients that make digital PR such an effective SEO strategy. We're after increased rankings, after all; there are a couple of things to know about how a link building strategy can make that happen.
What kinds of outreach constitute digital PR?
There are a thousand and one ways the advanced SEO marketer can build links online. It's all about being proactive, reactive and sensitive to movements within your industry space; armed with that knowledge, you can leverage a number of tactics to increase your visibility and rankings, including:
Creating press releases for online distribution
Publishing content to bolster reputation and gain backlinks
Networking and collaborating with online authorities
Managing reviews, testimonials, interviews, etc.
Optimisation of content with relevant links
Liaising with prominent social media voices
How much budget should I give to link building activities?
When confronted with this question, a lot of folks will give you the knee-jerk response that a business should spend 7-10% of their overall revenue on marketing. That's as good a rule of thumb as the next but… a little simplistic.
In reality, there are a multitude of other factors that come to bear on a marketing budget – accounting departments, overheads, market forces, business's financial gameplan, to name a few. You'll probably find that the exact figure you allocate to link building will depend on a lot of other stuff that's out of your control.
With that said, you don't want to lowball it. Digital PR is one of those things where you get what you pay for, and the more you put in, the more you get out. Got to spend a little money to make some, right! As long as you can afford the outlay, it's never a bad idea to be generous with your link building budget – just don't go wild with it, of course. Make sure that all your expenditure is justifiable, and cleared with accounting beforehand.
And it might be worth finding out what is the rough average, for a company of your size, in your sector.
What is the ultimate goal of digital PR?
So what's the endgame with link building; what are we trying to achieve?
Much like traditional PR, the name of the game is to get your name out there and improve your reputation as a business. Increasing your brand visibility, getting target audience eyes on your content and having a seat at the industry table, so to speak, all go a long way to achieving that.
Of course – Sliding Doors moment – increasing brand awareness isn't really the final goal. Not truly. The reason you want to increase your company's visibility is so that you're positioned front-of-mind when a member of your ideal audience comes to decision-making time.
In business, you've got to be in it to win it – why would a consumer choose to buy from you, rather than one of your competitors, if they've never even heard your name, seen your logo or been given the first inkling of what you're all about?
Buyers can be fickle beasts. Link building allows you to stay top of the hill, by maximising your visibility, in an effort to be at the front of the queue, when consumers reach the action stage of the funnel.

What are the benefits?
We've already touched on some of the business advantages of digital PR, but it bears repeating. Let's delineate those benefits:
Improved SEO performances – as you get content published on high-authority sites, your SERP ranking will increase for your primary keywords. This, in turn, will lead to higher organic traffic
Increased online visibility and brand awareness
A general uptick in web traffic and site visitors
Reinforcement of your brand as a thought leader – this has the knock-on benefit of increasing the trust of users have in your company
Enhanced lead generation
Hook digital PR up with content
The central tenet of link building is content. Without content, you have nowhere for your links to live; it's the way in for users. If links are the doors into your website, content is the house that supports them.
So it makes sense to tie your content marketing strategy and your link-building efforts together. And, naturally, any content that you put out into the world has to be of high quality. It should resonate with your brand values, vision and voice, and provide something rewarding to users. If you stick to these non-negotiables and commit to posting regular pieces on quality publications, you'll see your brand authority accelerate.
With so many business plates spinning and operational balls to juggle, keeping up with a content production schedule can be a challenge, but one way around it is to repurpose your old content. That way, you don't have to start from scratch. As long as the source content is of sufficient quality, you can expect that value to translate into the new format; cream always rises to the top, after all.
Consider re-rendering an in-house blog post into a guest piece, for example, or turning a company update into a press release. If you want to get really creative, you might be able to turn outreach pieces into short video explainers, or an infographic into a featured article.
Partnerships, placements, and different types of links
As your digital PR efforts develop, and you grow in stature and confidence, you'll find it easier to feature content on more lofty, prestigious publications.
For a fledgling business, it would be an achievement to get even a handful of one-off features in industry-relevant, respected publications. But an advanced SEO marketing strategy would be incomplete without a network of medium and large-sized organisations, who you'll have an established relationship with and can rely on to regularly host your content.
This, naturally, takes time to develop, so don't lose heart when it doesn't magically happen overnight. Stay true to the principles of your brand, keep content aligned with your wider marketing strategy and business objectives, and let the quality of your output speak for itself.
In time, those partnerships will blossom; you might even find, as you branch out and develop relationships, that publications are able to accommodate ongoing or discounted collaborations, in a 'you scratch my bike' kind of way. Ultimately, high-quality content is their lifeblood, so if they can depend on you to reliably deliver, it's in their interests to sweeten the deal a little.
There are a number of different links that can be acquired via a multitude of strategies. From pure volume of links through press release distribution to high domain authority links through targeting guest posts. It is important to understand what strategy your website will value from. If Google is rewarding competitors with high DA links, it is important to factor this into your strategy. In the same breath, if search engines are valuing a competitor with high volume of links, you should consider matching volume of links to compete alongside always being mindful of only linking quality links.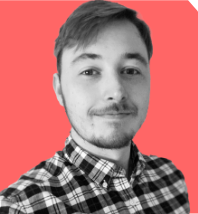 JAMES McGarrie
SEO Specialist
Chapter 7:
Craft a powerful multichannel strategy
A full-fleshed, complete digital marketing strategy needs more than just SEO, though, no matter how advanced and sophisticated it gets. Think of it in terms of your favourite local bakery: SEO are those delicious, melt-in-your-mouth matcha cookies they have in the window. But imagine your surprise if, upon entering the bakery, they had nothing but the cookies! It wouldn't be the full bakery experience – there's stuff missing. Where's the sourdough loaves, the lavender donuts, the cinnamon-infused pasteis de nata?
That's how it is with the very best online advertising strategies. In order to get the full whack – the full pastry taste palette, if you will – you need a number of complementary channels at work to elevate the overall impact. That's where we come in. 
The Brains is a full-service marketing agency that prides itself on crafting cross-channel campaigns with optimum ROI. By leveraging sympathetic channels, you can fully optimise your SEO campaigns and ensure you are securing as many views, visits, clicks and conversions as possible.
The natural partner for SEO – the channel it just vibes effortlessly with – is, of course, content marketing.
Just as SEO needs content to house all of its technical voodoo and best practices, content relies on SEO to push it to the top of the rankings, so that people actually get to see all of that high-quality work. Content gives SEO the space to work, while SEO gives content its impact; let's put it that way.
SEO and content are powerful tools in their own right, but developing a strategy that seamlessly brings the two together is a sure-fire way to generate real value. While powerful content can ultimately support an SEO strategy by providing well optimised assets, it's the visibility and clarity that SEO offers which guides this content in the right direction. With SEO, content writers can operate with a new perspective in mind, striking the perfect balance with content that is ideal for human users as well as Google.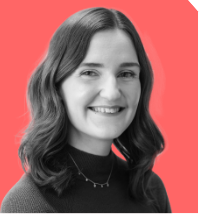 Of course, just like in The Neverending Story, the story… well, it never ends. In other words, there are a couple of other sympathetic channels you should fold into your multi-channel marketing strategy, such as:
Social media marketing
How much SEO work is done by a brand's various social media pages is a hotly-contested topic, but what we can say for sure, is that it definitely doesn't hurt. Just think how high in the SERPs a company's Facebook page appears when you search their name (or even their strapline), for example. Having both SMM and SEO firing on full cylinders means that, although the algorithmic machinations remain somewhat shrouded in haze, there's a good chance that both channels will come out smelling like roses.
More to the point; across social media platforms, there are untold possibilities for backlinks. Posting regularly can only elevate visibility which, in turn, facilitates links – either from general users, respected industry voices, or the internal linking strategy you execute yourself.
PPC
A ton of marketers look at SEO and PPC as two completely different things; SEO is for increased organic traffic, PPC is for super-targeted exposure. But they don't need to be mutually exclusive.
While it's true that PPC and SEO serve basically different functions, both flourish when they support each other in a synergistic sense. If both channels are operating in tip-top condition, you'll drive better results than if you focus on just one or the other.
For instance, PPC can provide something of a keyword proving ground; an opportunity to test out your keywords before you lock-in to a longer-term SEO strategy. The total volume of online traffic can be comprised of both organic and paid listings, so the two channels are in effect pulling towards a common goal; plus, actionable data (such as high-traction keywords or conversion information) from PPC can be utilised in an SEO strategy.
There's also the remarketing benefit to consider – having made initial content with your target audience via organic search listings, you can continue knocking on the door through paid ads.
Chapter 8:
SEO glossary & next steps
So here we are then, friends and fellow marketers. The SEO training finish line: it's finally graduation day! Congratulations on making it through our beginner, intermediate and advanced guides to SEO.
Seriously – kudos. It's been a long road and we've covered a lot of ground, everything from GA to CRO, keywords to link building, and a heck of a lot more besides. The learnings you've absorbed over the course of this Brainy journey will stand you in the best possible stead to drive some real organic wins for your organisation.
You're ready for the wild – live long, and go win some galactic SERP rankings. (Pretty sure that's the way Spock says it, right?)
Don't forget, though, that even the most advanced marketer needs their one-stop field guide for all the SEO jargon – that'd be our Brainy SEO Glossary of Terms. It's packed full of all the lingo, so when the acronyms start flying, you'll be right there in the conversation.
And, best news of all: the next journey is just beginning. It's time for you to put all the SEO wizardry now tucked safely under your belt to good use. We can't wait to see the awesome results you bring home for your brand and organisation!
To fully optimise your SEO campaigns, reach out to us here at The Brains today. Collaborating with us is the best way to make sure all your digital strategies are optimised to their maximum potential – we can't wait to hear from you! Get in touch today, and let's talk about the future of your digital marketing.
Book a free SEO consultation
Supercharged SEO campaigns, rocket-fuelled organic traffic, intergalactic link building: it's what we do. Get in touch now to find out more.