Corporate Leadership Consultancy secures new growth online
The client specialises in helping individuals boost the impact of their communication & presentation skills. They had a successful track-record working with well-known companies and historically relied on client referalls to secure new business. They approached the Brains as they were looking to drive their next phase of growth via online channels
5x
return on marketing spend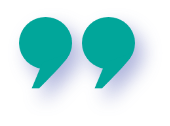 We've been working with the Brains for about a year now. We've always found them to be intelligent, proactive, politely persistent – and very effective! They've produced excellent results for us, way better than I could have imagined (I confess to being pretty sceptical to start with!). They've completely revitalised our new business campaign. My only hesitation in recommending them is that I'd be letting others in on the secret …

As the Client was approaching digital advertising for the first time and the initial budget was limited, we advised running an email marketing campaign. In high-ticket B2B sales, where you are competing for attention, being able to deliver a timely communication to someone's inbox can be just as effective as spending thousands on LinkedIn ads. Importantly, the client knew exactly who they wanted to target, in terms of industry, company size and job titles, which is a must for this channel.
After building the list of propsects based on the client's direction, we segmented by persona, crafting specific content for each. For CEOs we highlighted how the training has helped people in similar roles to transform their communication skills, whereas for those in HR, we stressed the benefits of the training for junior high-flyers and the merits of internal promotions vs external hiring.
The campaign was very successful, generating a predictable volume of qualified leads per month for the client and resulting in a 5x return on marketing spend.
Growth Marketing Services Tailored To Healthcare