The brainy guide to LinkedIn bots: how to gain leads using bots on LinkedIn
A LinkedIn bot sends automated connection requests on your behalf to potential contacts. It's a great addition to your LinkedIn marketing strategy, which allows you to increase the number of leads you're receiving from social media. In this Brainy Guide, we look at how to use LinkedIn bots for your
lead generation marketing
campaigns, and how to market to prospects on LinkedIn using the right combination of automation and personalisation.
Quick links: LinkedIn lead generation 
Watch Larry's video about how to use LinkedIn bots
Watch guide: 3-minute video
Although LinkedIn may have started as a brilliant way to find or be found by your ideal employers, it has evolved into much more. LinkedIn is the most effective B2B relationship-building platform. It helps you create and promote your brand and then search for, connect and develop relationships with other professionals or potential customers. Unlike Facebook or Instagram, LinkedIn is not the place to show people pictures of your fancy lunch or beloved pet. What LinkedIn users want to see is how you can help them to solve their problems and achieve their goals.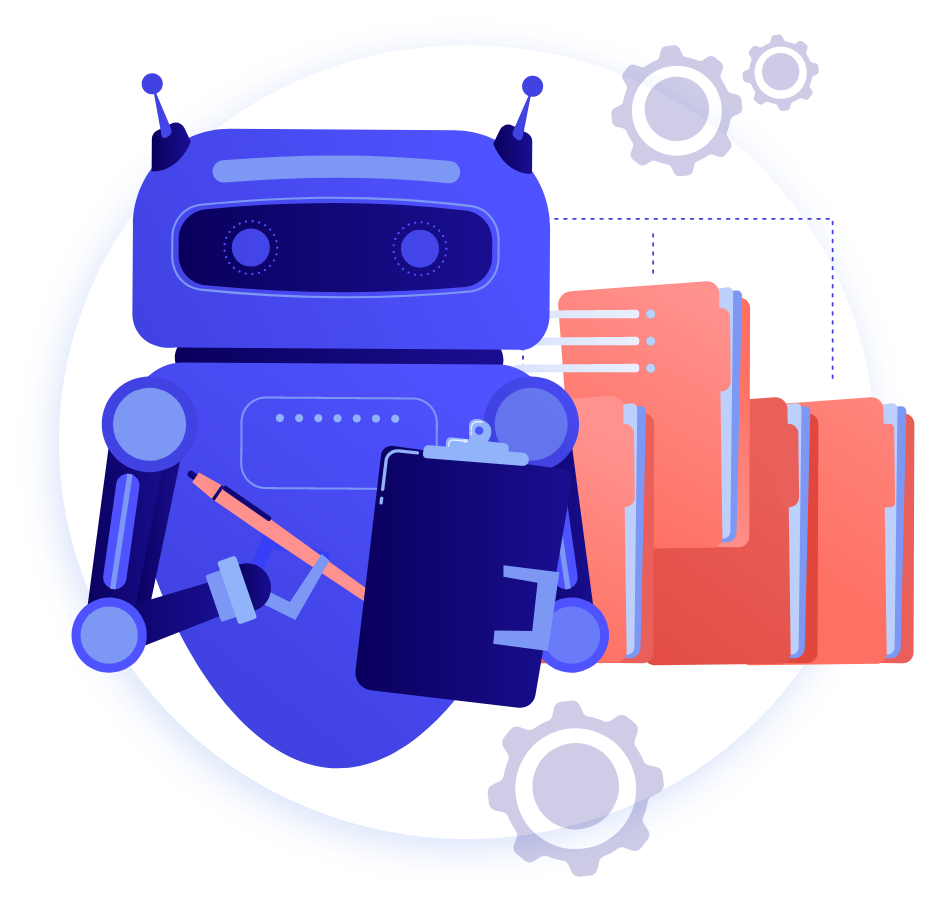 A vital tool for developing large amounts of connections on LinkedIn, without having to endure the endless task of manually connecting with every user who suits your needs, is to use a LinkedIn bot. This automated system provides you with the means to connect with thousands of suitable people on LinkedIn automatically. But how does a bot know who to connect with? 
Well, that's the brilliant part. Bots on LinkedIn allow you to select specific categories such as industries, groups, locations, age groups, educational backgrounds and much more. With this information, you can establish search parameters to isolate connections that are best suited to your campaign goals and quickly build up a list of potentially valuable prospects.
Crafting a LinkedIn bot marketing funnel
Much like other performance marketing channels, a LinkedIn bot requires a marketing funnel to establish a connection, gain traction and (fingers crossed) deliver conversions — and you can achieve this via LinkedIn bot messages. Your marketing funnel will start with a connection message, then once connection accepted, a series of follow up messages explaining who you are, why you connected and what you want them to do – typically three to four messages in the funnel.
Connection Message: This is your introductory LinkedIn bot message, and it will set the standard for the quality and results of your funnel. Developing valuable connections relies on trust and value, so it's crucial for you to personalise your messages when connecting with new people. A standard or irrelevant message will look like spam and 99.9% of the time be ignored. Point out the thing you have in common (industry, mutual connection, group, etc.) and briefly state why you want to connect.
Acceptance Message: Okay, they accepted your connection request, nice! The goal here is to start a dialogue position yourself as someone that provides value. This will also give you a chance to establish if they have genuine potential as a prospect for you. Here you can briefly explain who you are and what you do, it's crucial not to be too aggressive here and go for the hard sell.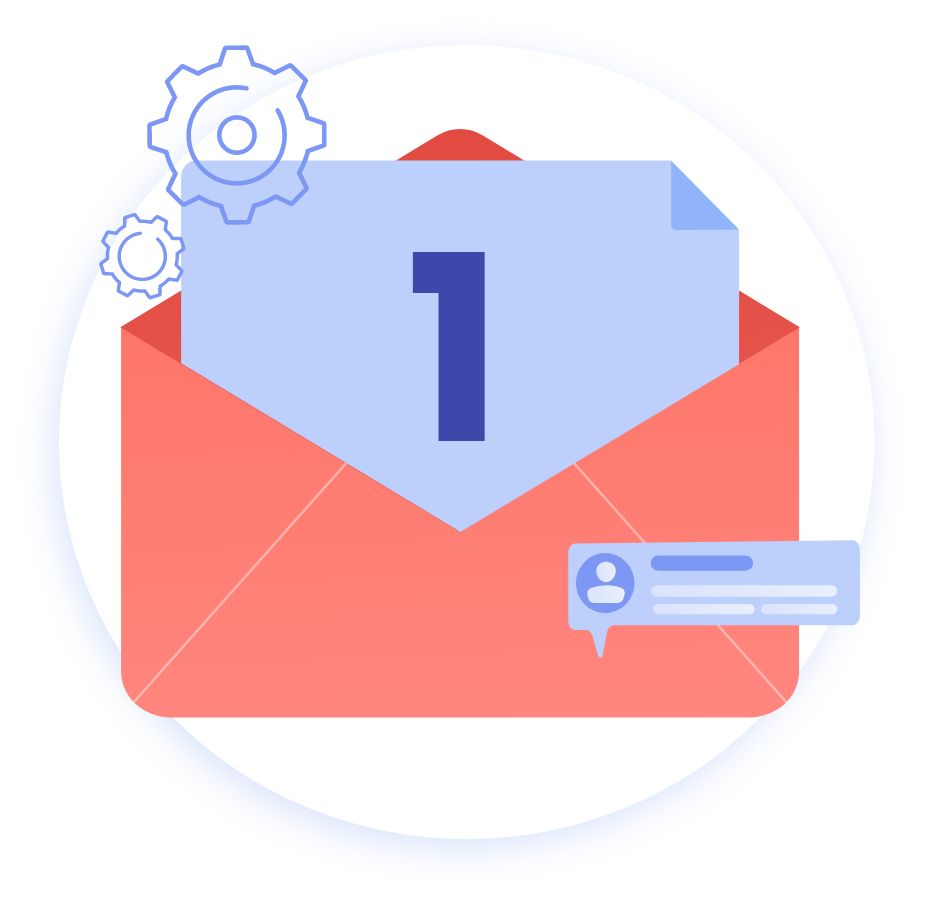 Follow Up Message 1: Hopefully, you succeeded in sparking a dialogue with your welcome message, but if not, this is your chance to make an impression. Personalisation is vital in this message than any that came previous to it as they might be wondering who you are and what you want.
The goal with this message is to continue building value and demonstrate that you understand their major pain points. You can consider providing a high-value freebie (e.g. downloadable lead magnet) that gets them into your email list but don't push to offer your services just yet.
Follow Up Message 2: Now that you have established the prospects' pain points and have the resources to help, it's time to demonstrate this fact. In this message, you can opt for a soft-sell approach where you provide evidence that you can provide the services/products they need to achieve their goals. Client case studies are an effective way to accomplish this, as it shows real progress and statistics as a direct result of your services. But links to your high-quality services pages, blog posts and other forms of media can also be hugely useful here.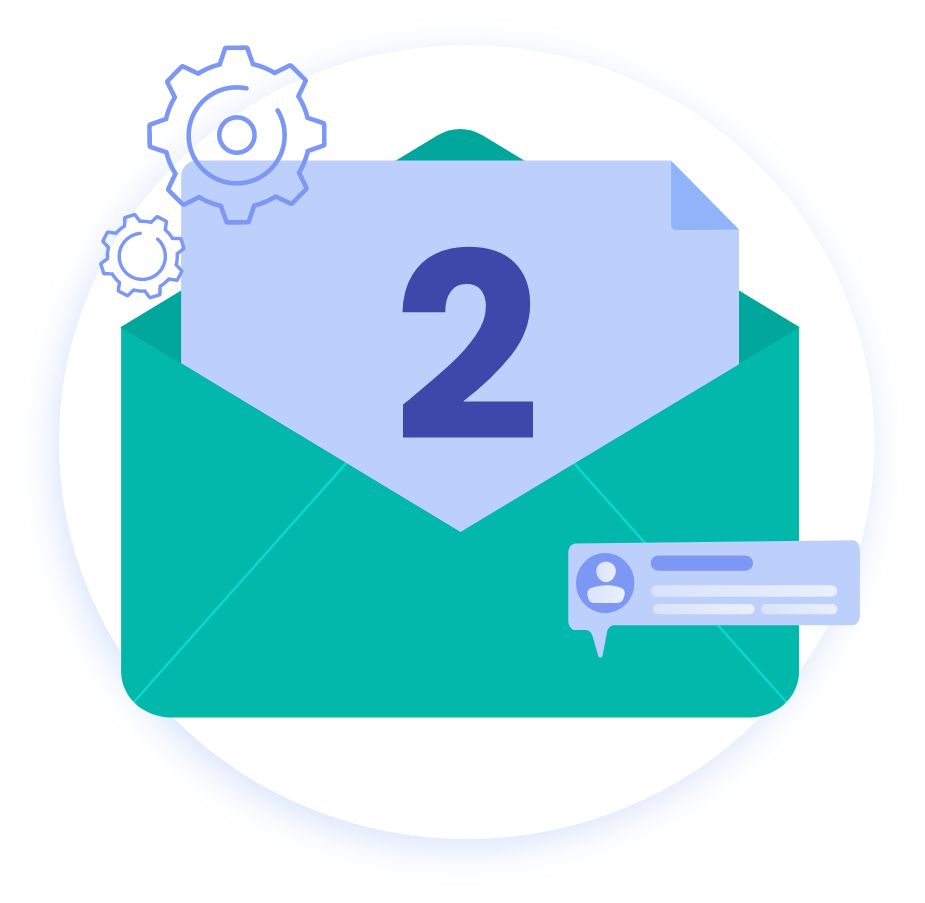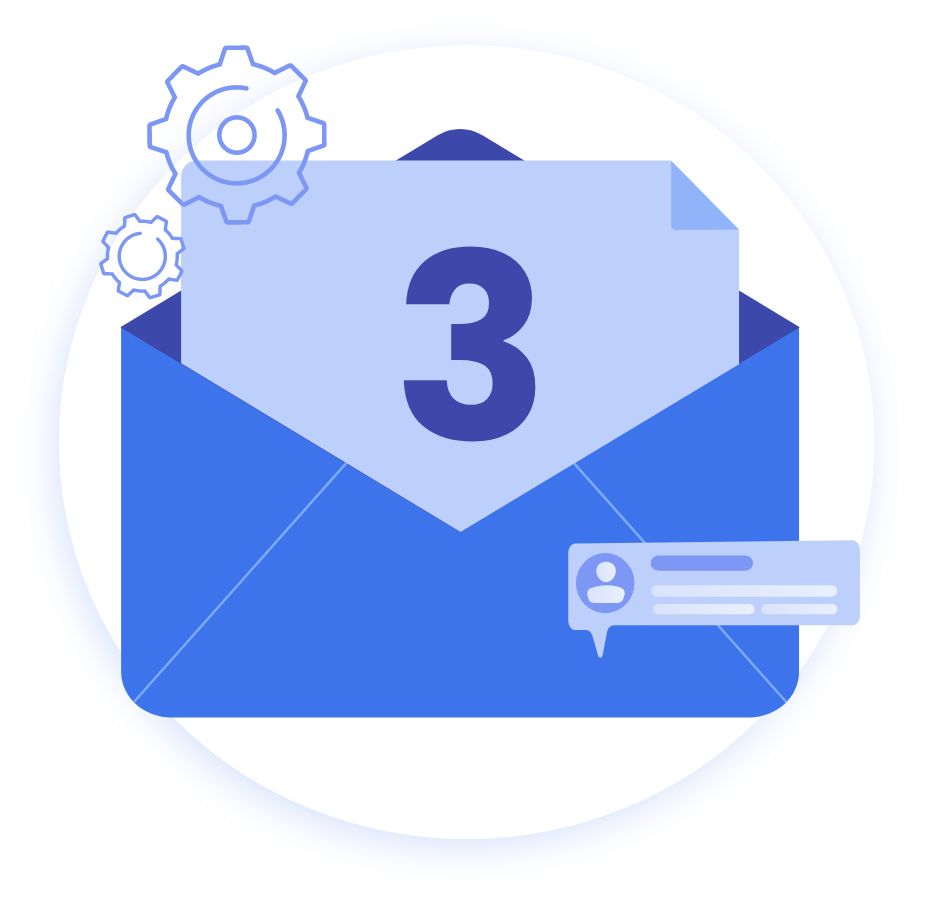 Follow Up Message 3: Okay, now it's a bit of a make or break stage. Beyond this, you begin to come across as aggressive and a bit of a pest, which is never good for your brand. With this message, your goal is to take the conversation away from LinkedIn and to a place where you can solidify a more sales orientated approach. If you are still actively in contact with a connection, this will be easier as they will be comfortable and trusting, but if not, you need to dig deep and deliver a sales pitch that truly demonstrates why they need you.
If you are unsuccessful in gaining a conversion by follow up message 3, switch to other communication methods available to you depending on the prospect, such as cold email or retargeting other connections who also suit your campaign goals.
Choosing the right people to target
There is no "best" or "standard" approach to choosing the right people to target with LinkedIn bot messages because the entire process is designed to suit YOUR needs. Before you establish the parameters of your bots' search for connections, you first need to have a clear understanding of what you are trying to achieve and who will be the most suitable prospects for your business. Bots on LinkedIn provide a range of filtering options to help in this regard — such as location, age range, industry, job role, groups, company sizes, amongst others. 
With this information, you can create a marketing funnel or several marketing funnels using LinkedIn bots that target specific groups of people whom you feel will react positively to your approach and your services. Being able to connect with thousands of relevant, suitable people will massively increase your chances of converting when compared to cold calls and messages to people who often have zero interest in what you're offering.
Optimising your LinkedIn bots campaign for conversions
You can't expect your marketing efforts to knock it out of the park on your first attempt, especially when targeting such a broad audience with a LinkedIn bot campaign that has so many variables. Therefore, you will have to monitor your campaign closely and optimise when needed to maximise connection acceptance and eventual conversions. When it comes to optimisation, the three key factors to consider are targeting, budget and messaging.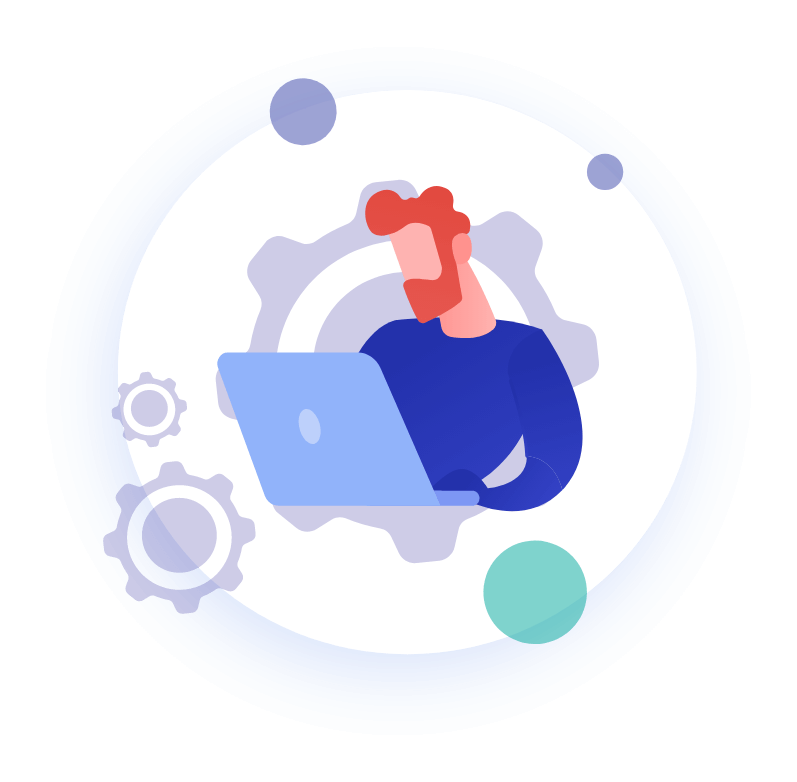 Targeting: If your campaign is performing poorly in regards to the quality of leads from your targeted connections, it may be because your targeting is slightly off and needs to be reevaluated. This doesn't mean you aren't aware of your ideal customer; it just means that the connections you are making on LinkedIn may not align with your brand, goals and approach to sales. Looking at your connection progress will give you some insight into the type of people who respond positively to your messages, as well as those who don't. With this information, you will have a more informed idea of how to proceed.
Budget: At the start of your LinkedIn marketing campaign, you will need to assign a budget. A higher budget means that your ads (messages) will reach more users and help you to connect with a larger number of people. While you don't want to break the bank, it's also crucial that you find a healthy balance where your campaign has enough coal in the fire to generate high-quality leads and increase conversions. This helpful guide will teach you more about utilising your budget in the most efficient way and allow you to set, test and adjust your budget to maximise ROI.
Improving the effectiveness of your LinkedIn bots
Here are some quick tips to help improve the effectiveness of your LinkedIn Bots:
Keep the number of messages appropriate

Make connection request relevant and enticing

Make copy feel natural and not automated – not laid out formally or like a marketing message, think about how you would naturally write a personal connection request on LinkedIn, remember that LinkedIn is a social network where real relationships are forged, make the request feel real

Check that the follow up messaging copy is clear and enticing

Improve the CTAs from your follow up messages

Make sure it's working! (sometimes you might not realise at first glance that your bots aren't working – always make sure to test)
Get help with your LinkedIn bot campaigns
If you're following the steps we've outlined in this guide, optimising your bots and your lead generation marketing campaign still isn't working, get in touch with us – we can help.
Although a LinkedIn bot is an automated marketing resource, this doesn't mean you can push a button, sit back and wait for the conversions to come flying in. It's a process that requires time, effort and attention to detail. At The Brains, our experts oversee the project management of bespoke LinkedIn campaigns to help our clients increase exposure, develop connections within their industry and beyond, and increase conversions. 
With the steady hand of an expert at the wheel, we can make sure that your campaign is on-point and working for you at all times, and whenever needed, is optimised to maximise ROI.
Schedule your free initial consultation
Are you looking for a way to develop a fruitful lead generation campaign via LinkedIn? Our team can help you today by setting up a LinkedIn bot system that connects you with thousands of prospects and uses personalised, targeted messages to spark a dialogue and increase conversions. Find out more about our lead generation services.
If you would like some complimentary advice on lead generation strategies,
request a FREE consultation today!
Ready to schedule a free digital marketing consultation?