Introducing SaaSible – Sales Enablement & MRR / CLV Optimisation, For Ambitious SaaS Brands
Right now, global SaaS (software as a service) markets are booming. Across industries, organisations are waking up to the fact that The Future (capital T, capital F) – and all the tech, software, and digital architecture that it brings – isn't just on the way: it's already here.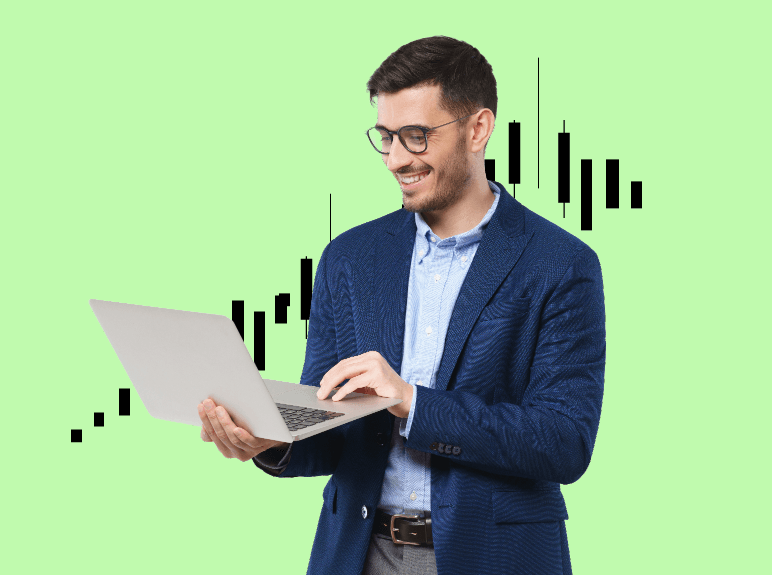 Case in point: from a modest $31.4 billion global user spend on SaaS solutions in 2015, this figure has rocketed to a projected $232.3 billion by 2024 (Statista).
And there's more:
Against such an exciting and dynamic background, is it any wonder that competition has intensified? SaaS companies must find innovative ways to leverage a competitive advantage; connect marketing efforts with sales results; maximise MRR and CLV whilst minimising churn and value gaps; and connect with core SaaS audiences in the right place, at the right time.
In short, companies need to go beyond traditional marketing by utilising a growth acceleration and sales enablement engine – one that interlocks with their digital transformation mindset. Here's where things get interesting.
The BMG's New, SaaS-Focused Wing
If you're reading this, the chances are you're already familiar with The Brains' extensive skill and expertise in digital marketing training, auditing, support, and consultancy. Maybe you're familiar with our healthcare-specialised brand, Rocket Healthcare Marketing.
Well, drawing from decades of experience dealing with SaaS clients, The Brains Marketing Group has just added a new horse to the stable. Though still young, SaaSible consistently delivers exceptional results for SaaS clients in the UK, US, UAE, Turkey, Qatar, and beyond.
But – we hear you ask – what is Saasible?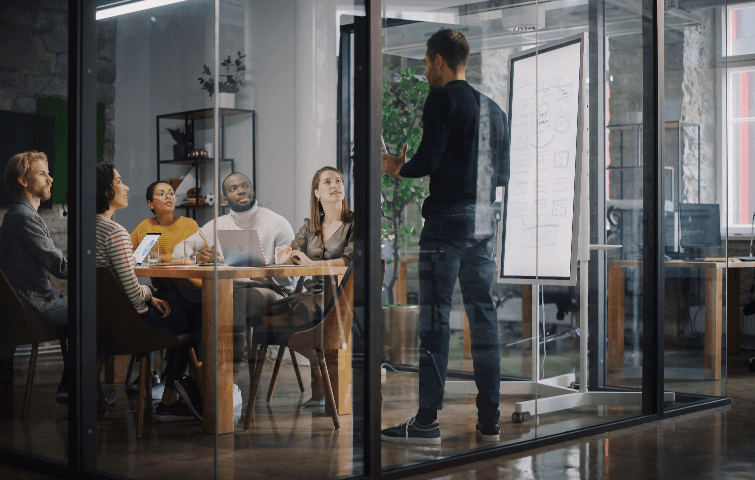 Meet SaaSible
To put it briefly, SaaSible is a game-changing force in the global SaaS space.
We're extremely proud to unveil its far-reaching sales enablement solution; providing new and established SaaS brands with a powerful, one-stop method for achieving key velocity metrics and driving sustainable growth.
As the demand for SaaS solutions continues to soar, SaaSible emerges as a distinct offering. It is dedicated to providing the tools and expertise needed to generate increased opportunities and maximise revenue potential.
The SaaSible solution offering includes:
Offering flexible packages of training, auditing, consultancy and support, SaaSible connects the dots by bringing together automation, AI, analysis, strategy, and creative for accelerated, SaaS-specialised marketing.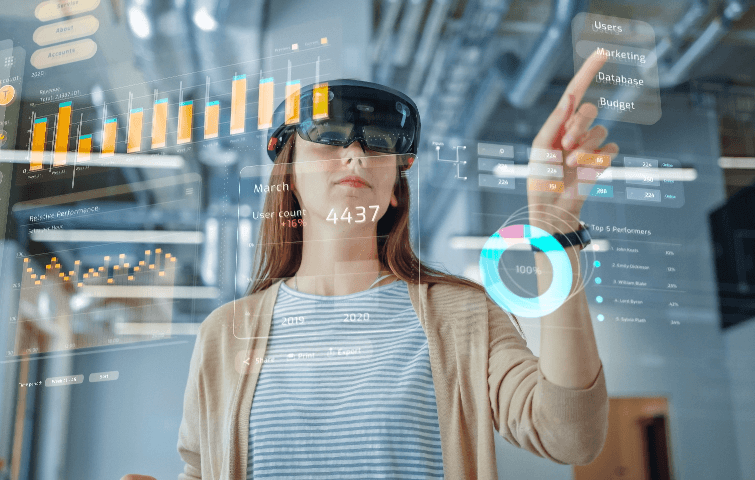 What is SaaSible All About?
SaaSible's mission? To foster sales / marketing synergy, in harmony with digital transformation goals.
Heading up a team of SaaS marketing experts with decades of experience and an unrivalled performance history, we noticed something: SaaS marketing organisations weren't working as cost-efficiently as they should.
What we saw was this:
Marketing efforts given precedence over sales enablement and wider velocity metrics.
Revenue goals treated as secondary concerns to meaningless search rankings.
No accountability or data tracking infrastructure to maximise growth insight.
Sales automation gaps that saw opportunities consistently slip through the net.
A costly disconnect between marketing professionals and in-house CX teams.
In other words, we noticed that SaaS companies were losing ROI by paying for marketing priorities unaligned with the KPIs that really matter.
And we decided that things could be different.
Jonathan Lemer and Charly Chow, SaaSible co-founders
With a deep understanding of the unique challenges faced by SaaS brands in a variety of niches – from startups, manufacturing, and financial, to HR, legal, and communications – SaaSible offers a suite of growth empowerment services that streamline conversion journeys and optimise sales cycles.
Having already worked with SaaS leaders such as Fibonatix, Harbr, and Aurora Capital, SaaSible boasts an impressive case studies portfolio, delivering a unique mix of strategic approaches, encompassing CRM optimisation, multichannel execution, and targeted marketing automation.
The Metric-Driven Mission
One of the things that sets SaaSible apart is a laser-guided focus on KPIs and velocity metrics that actually matter to SaaS organisations.
No fluff, no filler; this is a SaaS-specialised sales / marketing matrix, where dots are connected and value gaps closed through innovation-fuelled growth strategies. The SaaSible team judges its own success according to the same benchmarks as its clients.
MRR
Monthly Recurring Revenue is the predictable, recurring revenue generated from subscription-based services each month, reflecting the stability of a SaaS company's customer base.
ARR
Annual Recurring Revenue calculates the total yearly revenue generated from subscription-based services, providing an overview of a SaaS business's financial performance and growth potential.
Churn
Churn refers to the rate at which customers discontinue their subscriptions or services, highlighting the attrition within a SaaS customer base.
Next-Round Funding
Next-round funding is the additional investment secured by a company, often startups, to fuel growth in subsequent rounds of financing, enabling expansion and development.
CAC
Customer Acquisition Cost quantifies the expenses incurred to acquire a new customer, encompassing marketing, sales, and operational costs, and evaluation.
CLV
Customer Lifetime Value assesses the total value a customer brings to a business throughout their entire relationship, considering their subscription value, retention, and potential upsells.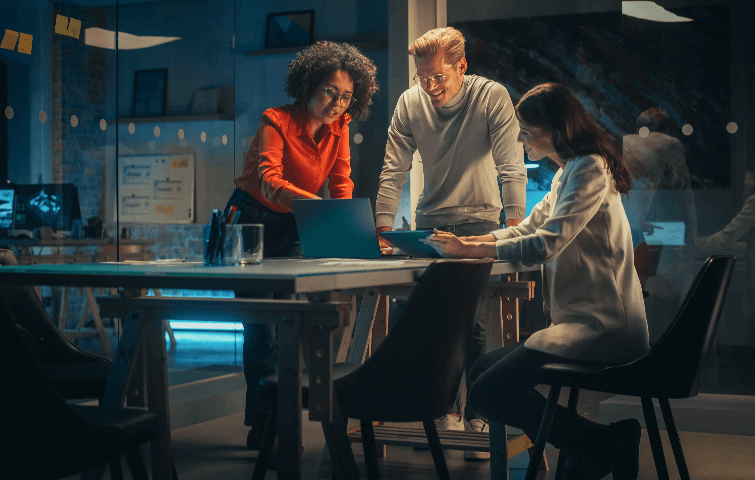 Serious SaaS Growth Begins Here
Jonathan Lemer, Co-Founder and CEO, had this to say:
"We're incredibly excited to introduce SaaSible as the London-based, global-focused solution for serious SaaS brands seeking rapid growth. Our team is dedicated to providing flexible, powerful, and consultative support to our partners.
"The traditional agency model is history: we're confident that SaaSible's future-forward, inspired approach to growth will empower SaaS brands to unlock their full revenue potential and achieve unprecedented success in their niche."
The future certainly holds a lot of uncertainties for the SaaS space. How will AI shape the future of marketing and sales? Which new tech innovations will overhaul current processes? Will XR have a say in the future of software as a service?
One thing that is clear, though, is that the SaaS boom shows no signs of slowing its roll; quite the opposite. For ambitious SaaS brands looking to cultivate true sales / marketing synergy and enable accelerated revenue growth, SaaSible is there to increase business opportunities, optimise conversion rates, and expand industry authority – and that's just the beginning.
Request a consultation with the SaaSible team today to get things started.
Ready to schedule a free digital marketing consultation?