The brainy guide to LinkedIn lead gen forms: how to optimise prospect data capture
A LinkedIn lead gen form is the data capture form your prospect has to fill in before they can download your lead magnet from LinkedIn. It's your opportunity to grab all the info you need for your database entry so that you can begin targeting them with email nurturing content that drives them down the marketing funnel. If you're new to lead gen forms,
lead generation marketing
and how to market to prospects on LinkedIn, we've got all the information you need to make your campaign a roaring success
Quick links: LinkedIn lead generation 
Watch The Brains co-founder Larry Kotch explain lead gen forms
Watch guide: 3-minute video
LinkedIn lead gen forms explained
In its simplest form, a LinkedIn lead gen form is a data exchange that allows you to collect customer details while providing them with valuable information. The call to action may be to download a lead magnet, sign up to attend a webinar, receive an exclusive code via email or anything else that suits your marketing goals. Regardless of what your 'lead magnet' is, using a LinkedIn lead generation form provides you with an engaging yet simplistic way to gather the potential customer information you need — whether it's personal or business data.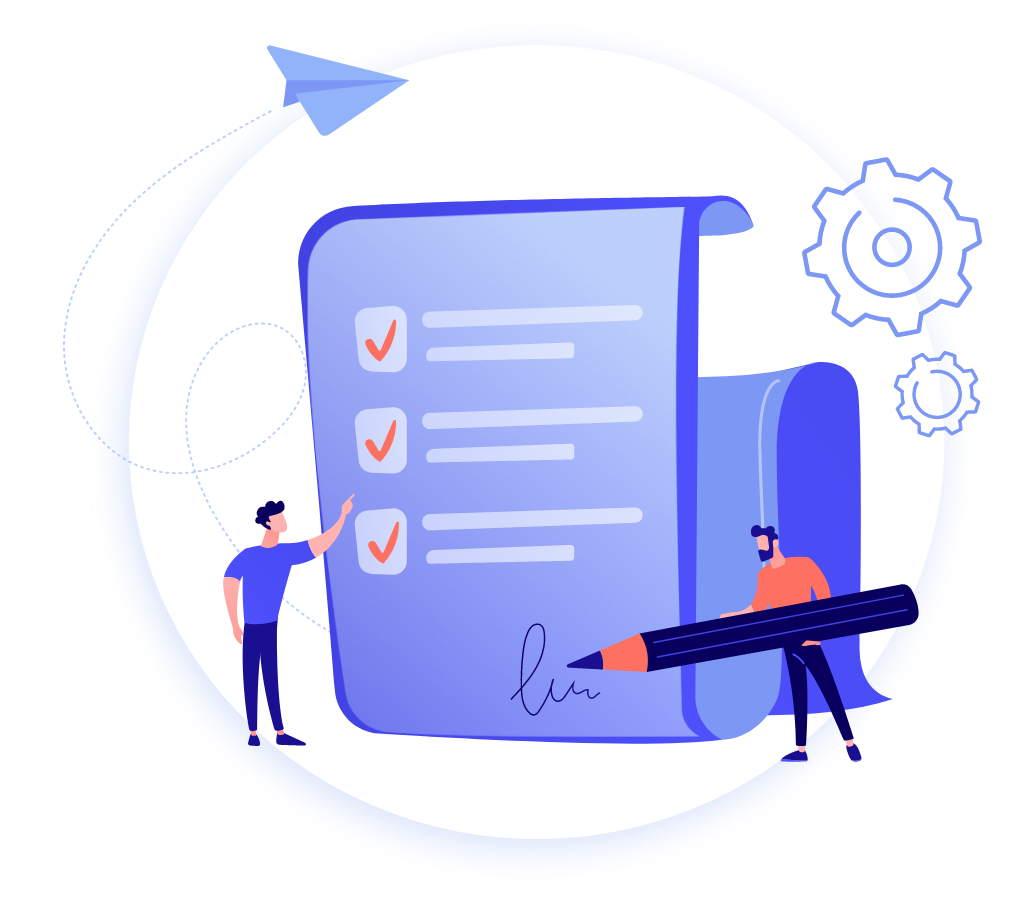 When a potential customer clicks on the call-to-action button (CTA) on a LinkedIn ad with an attached LinkedIn lead gen form, the form instantly inputs their contact/profile information. The user-friendly nature of a LinkedIn lead gen form makes it as quick and easy as possible for customers to provide their information, which massively increases your chances of gathering more leads. While it may not seem like too much of a chore, manually inputting your details takes more time and effort, which may well be the difference between a lead and a missed opportunity.
By using lead gen forms, you can collect leads and enjoy conversion rates that typically will outperform the LinkedIn benchmark. Also, LinkedIn forms can be used on both mobile and desktop for sponsored content and sponsored messaging campaigns.
Once potential customers have engaged with your LinkedIn lead gen forms, you can go one step further and create 'Matched Audiences Lead Gen Forms' audience segments for future campaigns to re-target and re-engage previous customers.
Choosing the right data entry fields
Your LinkedIn lead gen forms will have a variety of 'fields'; these fields determine the type of information that you gather from your potential customers. Details such as first name, last name and email address are the set standard, but you can go beyond this to ensure that your form is as beneficial as possible.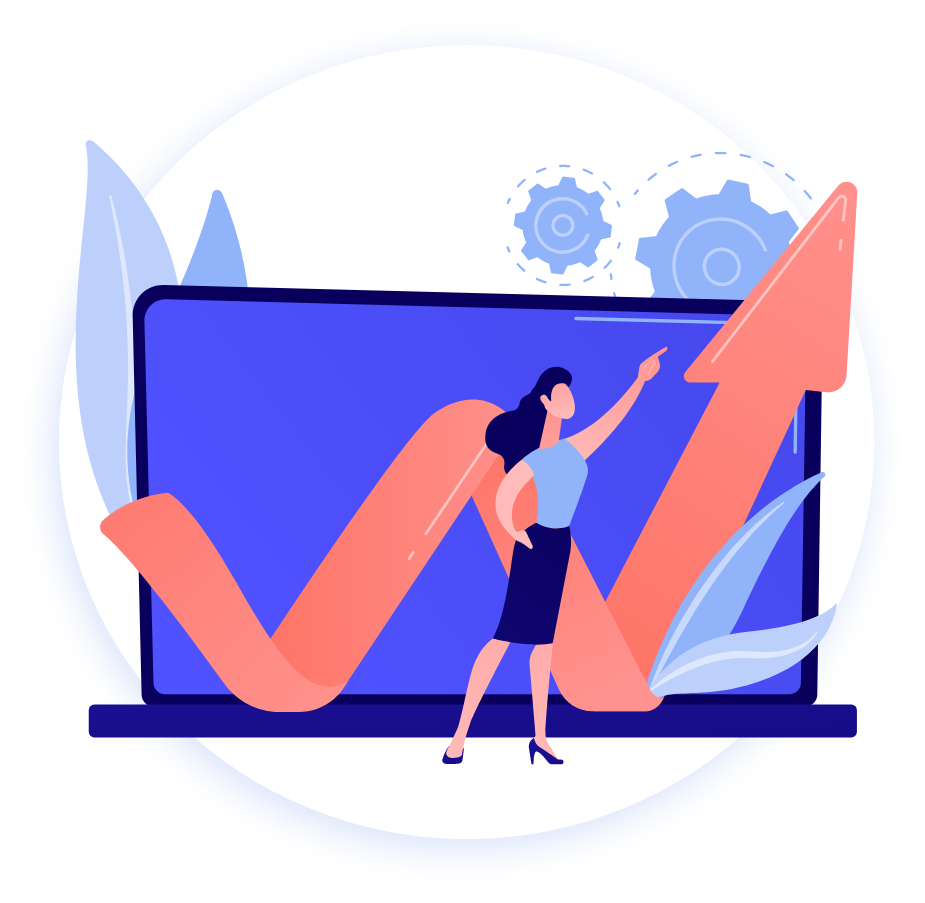 For example, if you want to personalise your lead gen forms to narrow down the location of your customers, the industry they work in or even their educational background, you can do so by implementing additional fields. It's worth noting that you can only select up to seven fields, so it's crucial that you focus on those that will be of the most value rather than using multiple fields that have little to no benefit. 
Potential customers will be able to see the details you collect from them on your LinkedIn lead gen forms, so you need to be considerate of how much information you think they'll be willing to share. One of the most appealing aspects of lead gen forms is there is no need to type things out manually, but this doesn't necessarily mean that a user will be comfortable with handing over personal data. Keep this in mind as you may need to try out different approaches to maximise conversions from lead gen forms.
Styling and branding options
The purpose of a LinkedIn lead gen form is to evoke a reaction and engage users, so it's vital to do everything possible to succeed in this regard. Style and branding are essential aspects of marketing your business, and the use of lead generation forms is no different. The creative aspects of your lead gen form can make or break your campaign. Fortunately, there are several free tools at your disposal to help you create thought-provoking visuals that encourage users to act, which, in this case, is providing their details. 
A few examples of these tools include Canva, which you can use to create basic yet effective ad graphics — as well as Unsplash, which allows you to incorporate high-resolution images. Because "a picture is worth a thousand words" and you have a character limit to stick to.
Although it's worthwhile to experiment with different designs and styles, it's critical that you remain 'on-brand' to make sure that your LinkedIn lead gen form is consistent with your marketing strategy. This contributes to the overall recognisability of your brand and ensures that it's as memorable as possible.
Deciding on a CTA for your form
Your choice of CTA or 'call to action' may seem like a small decision on the face of it, but the reality is that it's a discreet yet crucial tool for increasing conversions. For LinkedIn lead gen forms, the CTA tends to come in the form of a button, which will send users through to the landing page that you are trying to drive traffic to. Your choice of CTA copy (wording) will depend on the nature of your campaign.
For example, if you are offering a downloadable lead magnet, you may opt for a simple "download your lead magnet now" or "download" button. Again, much like the branding advice mentioned above, experiment with your CTA button design to ensure that it is as big and visible as possible. The use of something as simple and user-friendly as a button makes sure that the final step of the process is quick and painless for users, which massively increases your chances of increasing conversions. You'd be surprised how many lead gen forms fail due to low-quality CTAs or merely those that are easy to overlook.
Optimising your LinkedIn lead generation forms for conversions
Although the landscape of marketing has changed significantly as technology has advanced, the core concepts remain the same. Fantastic imagery and ad copy that speaks to consumers is always going to get your results. LinkedIn lead gen forms consist of a title, ad copy (with character limitations), the form fields and a CTA button(s) — all of which must be optimised effectively to engage your audience.
Conversational ad copy that speaks directly to your customers is essential for engaging them while enticing them enough to use the form. Since the dawn of marketing, copywriting has been the key to hearts and wallets of consumers. With that said, there is a character limit, so it's essential to deliver all the information a user needs — so keep your form copy as brief and impactful as possible. They don't need your/your brand's life story, just a compelling piece of copy that grabs their attention and makes them want to learn more.
Also, good imagery is the cherry on top that makes your lead generation form eye-catching and aesthetically pleasing, then your top-notch ad copy can do the hard work.
Increasing the number of form submissions
Here are some quick tips to help you increase the use of your LinkedIn lead gen form:
Keep the number of fields low

Ensure you're not asking for too much info

Make your lead magnet more engaging

Check that the copy is clear

Improve the CTA

Make sure it's working! (sometimes you might not realise at first glance that your form isn't working – always make sure to test)
Get help with your LinkedIn lead generation campaigns
If you're following the steps we've outlined in this guide, creating killer lead magnets and offering an enticing proposition and your lead generation marketing campaign still isn't working, get in touch with us – we can help.
At The Brains, London's leading digital marketing agency, we run lead generation campaigns for clients that help to increase conversions while simultaneously boosting their social media presence. A LinkedIn lead gen form is just a small part of your marketing campaign, but it's an aspect that needs to be handled efficiently and effectively for you to enjoy brilliant results. Our team of experts have many years of experience working on lead generation campaigns with a vast array of companies, which means we can create a bespoke campaign that suits your needs, goals and your brand. 
Schedule your free initial consultation
Are you looking to boost your conversions but don't know where to start? We can help you today with a bespoke lead gen campaign, and it all starts with a LinkedIn lead gen form. While we get to work on your LinkedIn lead gen campaign, you have the freedom to focus on the other crucial aspects of your business and reap the rewards of increased conversions. Find out more about our lead generation services.
If you would like some complimentary advice on lead generation strategies,
request a FREE consultation today!
Ready to schedule a free digital marketing consultation?