Medical SEO 101: How to optimise your medical website and get to the top of Google
In a nutshell, medical SEO (search engine optimisation) is the process of increasing your medical website's search engine rankings so that your physicians and specialists can reach more patients looking for healthcare services and medical advice.
There are various techniques involved in improving the SEO performance of your website. In general, these techniques fall into three main categories:
On-page SEO: Updating your content to be search engine and people-friendly
Off-page SEO: Building links to your website from relevant, high-authority domains and increasing overall awareness of your services via other sites
Technical SEO: Looking after the health of your website, making sure that it loads quickly and is easy for search engines to discover and index
SEO professionals use a variety of tools to help them understand how well your website is performing, which actions should be prioritised to improve your rankings or increase traffic, and what sort of content your competitors are producing that is ranking well at the moment.
Read on to find out more about SEO for healthcare and get in touch with one of our specialist medical and healthcare SEO professionals to get more support. 
You should expect to do some in-depth research before beginning an SEO campaign so that you can answer the following questions:
What keywords do I want to rank for?
Which competitors are currently ranking for these terms?
How important are local search terms to my SEO campaign?
What is the current health of my website?
What sort of content will I need to produce to compete for visibility?
How practical and feasible is it for me to invest the time, energy and resources to see results from my SEO campaign?
Do I have the technical skills necessary, either in-house or via an external agency or organisation, to conduct necessary technical SEO maintenance for my website?
Am I willing and ready to invest in an off-site SEO campaign and build links to my website?
Luckily, we've got the answer to quite a few of these below!
Should I invest in SEO for my medical website?
It is important to remember that SEO generally takes between six and twelve months to deliver significant results, as it takes time for search engines (like Google and Bing) to crawl your content, determine its value and rate your website against those of your competitors. As such, it's not a short-term strategy you should use if you want to increase leads and attract new patients quickly. Additionally, gaining a high ranking for a search term does not mean you will always keep it — lots of factors can lead to a drop in rankings, such as an algorithm change or an improvement in a competitor's SEO strategy.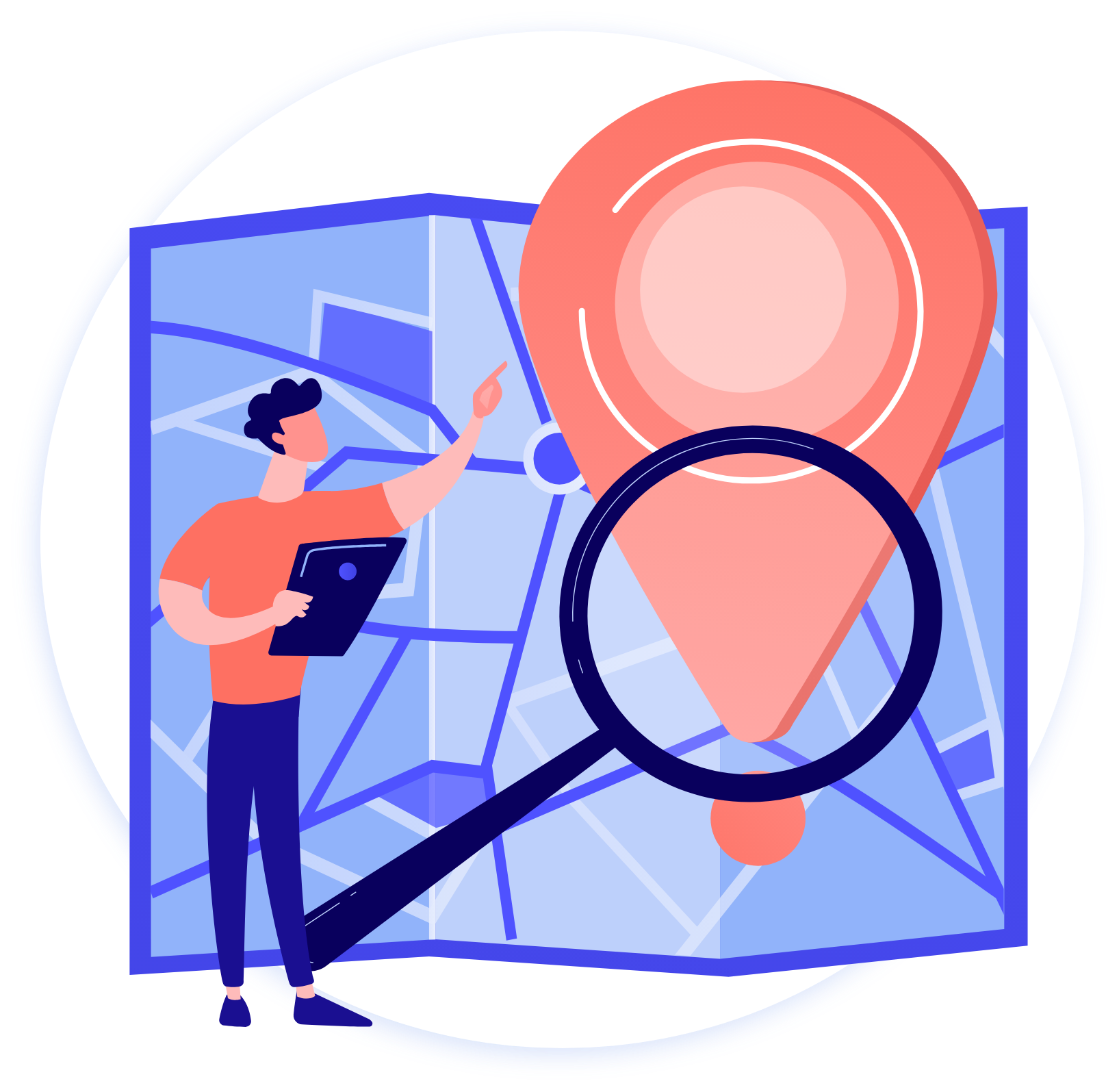 Here's the bottom line: If your goals are to see a significant increase in organic (non-paid) website traffic over time and improve the visibility of your medical website for key search terms, then SEO is the way to go. If your goal is an immediate increase in new patients or clients, consider paid activity such as Pay-Per-Click (PPC) or email marketing for quicker results.
Medical SEO jargon-buster
Before we break into the more technical stuff, here are some key SEO terms you need to know.
Analytics – Insights into the performance of your SEO campaign, provided by platforms such as Google Analytics
Backlinks – Links to your website from other websites
Crawl – Another word for indexing; search engines have bots that "crawl" your website, searching for content to index
Domain score – A ranking of how highly your website scores for SEO compared to others, measured out of 100
Google Analytics – Google's proprietary analytics platform for websites
Google Search Console – A selection of free website optimisation and performance monitoring tools for SEOs and website managers
Indexed pages – The pages on your website that search engines have "seen" and indexed
Keywords – The specific search terms you are optimising a page for
Keyword research – The process of examining which keywords you should optimise your medical website for
Long-tail keywords – Keywords that are typically longer and super-specific. These are often query-focused, such as "is a fever a symptom of a cold", and used in guides, blogs and FAQs, but they can also be conversion-focused (for example, "size 5 red dr martens", versus the less-specific and short-tail keyword "red boots"
Link building – The process of earning links to your website from other websites, such as by contributing high-quality, well-written content
Meta descriptions – The description of a page displayed in search results on Google, Bing and other search engines
Nofollow links – Links that the referring website has specifically set as "nofollow" do not pass equity — or link juice — to the website being linked to
Organic traffic – The amount of traffic coming to your medical website every month from search engines
Page authority – A score developed by Moz that predicts how well a specific page will rank in the search engine results pages, typically scored from 1 to 100. As with all SEO-scoring metrics, page authority is an interesting one to consider, but it should not be used alone to determine the quality or rankability of your content
Page titles – The name of the web page you're on, which appears in your browser tab
Page slug (URL) – The address of a web page
Ranking – Where you currently place in the search results for a given search term
Schema markup – Also known as structured data, schema markup is a semantic vocabulary of tags added to your website's code to provide information to search engines that helps them provide richer search results (such as featured snippets)
SEO – Search Engine Optimisation, or SEO, is the practice of optimising your website to improve your search engine rankings
SEM – Standing for Search Engine Marketing, SEM is the practice of writing optimised content to boost rankings, and advertising this content to earn backlinks
SERP – Search engine results pages, or the pages of results that display when you conduct a search on Google or another search engine
Sitemap – Your sitemap is a complete list of all pages currently on your website that you want to be indexed by Google. You should regularly resubmit your sitemap to search engines when you update, create or remove pages to encourage the search engines to conduct a fresh crawl
Site speed – If your website is too slow, people will leave, so site speed is an important SEO and conversion metric and indicator of overall site health
Spider – Spiders are the bots that crawl your website and index pages on your website. Each bot has a crawl limit, so it's important that your site is structured in a way that makes it easy for spiders to index your content. If an important page is buried within multiple pages or not linked on your site, a spider will have a hard time finding it
Technical audit – The process of auditing your website's health and structure to assess its performance from a technical SEO standpoint
UGC tags – Content marked as user-generated, for instance, reviews and testimonials
Visibility – This is a measure of how visible your website is online, how many keywords you are ranking for and the percentage of potential traffic those keywords are driving to your site
This is by no means an exhaustive list of SEO terms, but it should tide you over while you set up your first campaigns and learn about optimisation.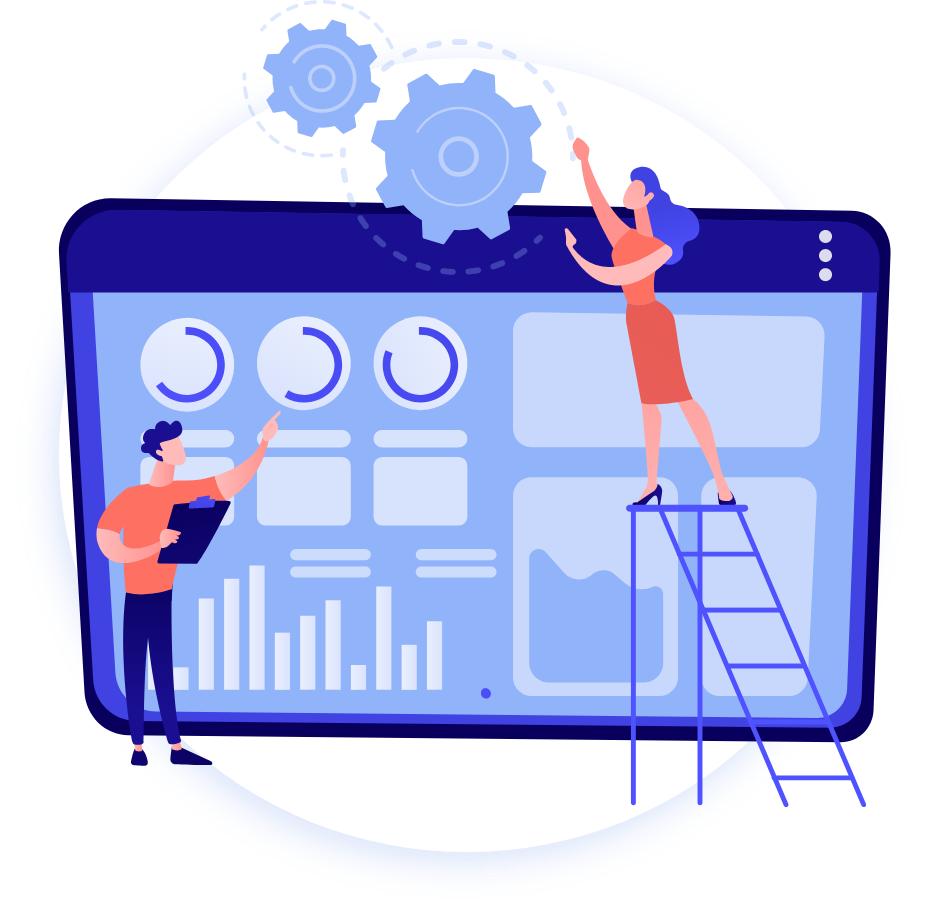 Useful free and paid SEO tools
You're going to need to consider adopting some, or all, of these tools to help you run a successful medical SEO campaign. Some are free, others are paid with free subscription options and a couple require a monthly subscription but deliver significant value.
Google Analytics – free: This tool is installed by injecting a piece of code onto your website and gives you in-depth information about your traffic and where it's coming from, visitor behaviour, conversions, referring websites, keywords, the user journey — everything
SEMrush – freemium: This industry-favourite can be used for keyword research, website auditing, competitor research and more
Moz – paid: Moz's suite of SEO tools is also popular with SEOs and used to research keywords, topics and competitors and to analyse website performance
Majestic SEO – paid: This go-to SEO tool for many agencies and practices is packed with useful tools for keyword research, website analysis and technical SEO
Screaming Frog – freemium: This program crawls your websites' links, images, CSS, script and apps to help you pinpoint any issues with content and performance, including broken pages and errors. A paid license will let you crawl unlimited URLs and deliver more advanced insights, but the free version, which allows you to crawl up to 500 URLs at a time, is more than enough for most medical practices
Ahrefs – freemium: Similar to SEMrush, Ahrefs is a popular tool for examining your website's backlink profile, doing keyword research, discovering link-building opportunities and analysing competitors
Ubersuggest – free: A new Google Chrome extension developed by SEO guru Neil Patel, Ubersuggest shows you the monthly search volume of keywords directly in Google's search results, together with the average website domain score and number of backlinks to ranking pages
Big Q: How do I get my medical website to the top of Google?
Getting started with medical SEO
First things first, you need to set yourself up with the following free tools and services:
Next, read these free SEO resources from Google, Moz, Mangools and Ahrefs, which cover all kinds of topics to help you grasp the basics of general SEO.
Now, we want to conduct some initial keyword research to figure out what your patients are actually searching for, the search volume of those terms and how competitive they are.
Picking the right medical keywords for your website
You can't start optimising your medical website for SEO before you identify which keywords you need it to rank for. The best way to figure this out is to put yourself in your patients' shoes — if you were a patient looking for the services you provide, what would you search for? Jot down some ideas. If you run a private practice in Shoreditch, for example, your patients may search for terms like:
Private doctor in Shoreditch
Private clinics Shoreditch
Private walk in clinic near me
GP in Shoreditch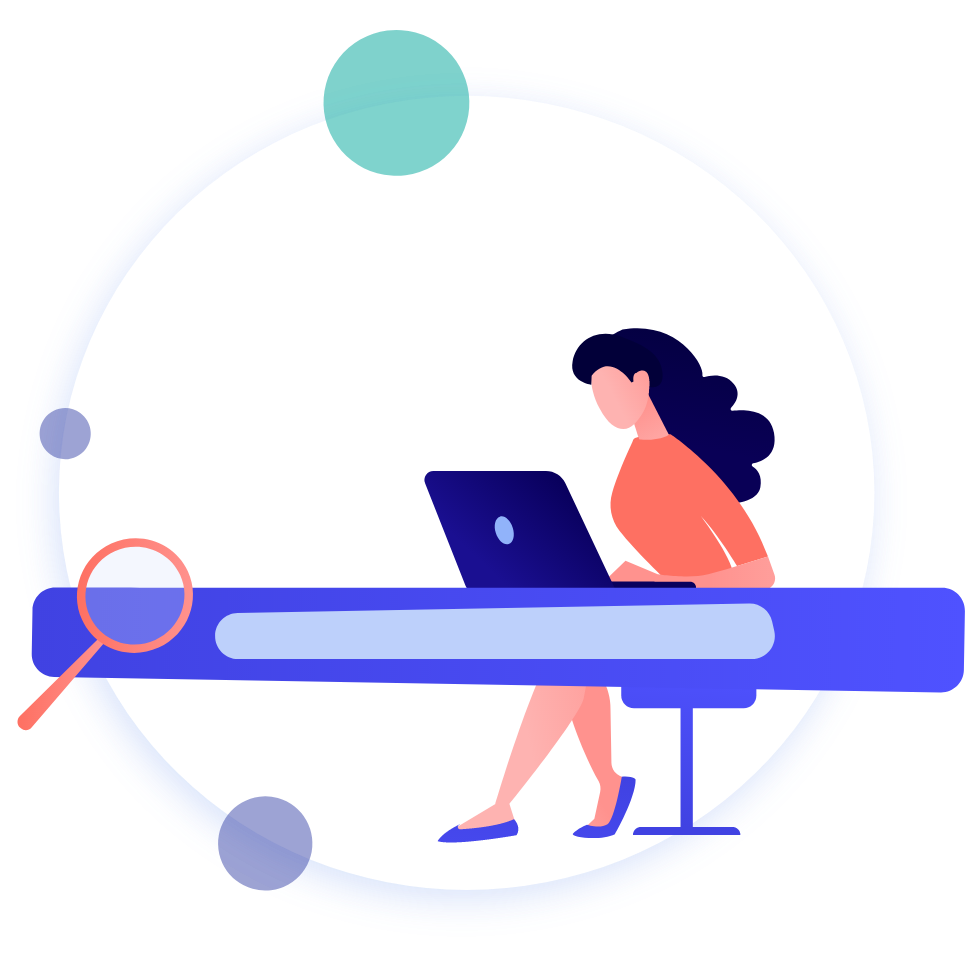 Once you have a few ideas written down, try doing a Google search for some of the terms and see what results pop up — these are your potential competitors. Take a closer look at what kind of information they are delivering and how they're doing it. Also look at which similar words and phrases they are targeting in their meta titles and descriptions (the information appearing in the SERPs), as well as in the actual web pages you land on. This will help inform what keyword variations you need to include to rank well for these searches.
Next, use a tool like Google Ads Keyword Planner, Ahrefs Keywords Planner or Moz Keyword Explorer to cross-check your research with the results. You'll quickly see which keywords have the highest volume and potential, and which will be the easiest or most difficult to rank for. We like to use a traffic light system to highlight the low-hanging fruit (less competitive terms with lower search volumes, but super relevant), middle-ground terms (those that are worth targeting but will be tougher to rank for) and, finally, the high-competition, frequently searched-for keywords that are likely out of reach and costly to rank well for — at least for now.
Make a prioritised list of keywords, taking these factors into consideration, and map up to three keywords against each page of your website. The trick is not to optimise more than one page for the same keyword, as you don't want your pages to compete with one another for rankings.
You should now have a spreadsheet outlining every page on your website, with three target keywords assigned to each, your current ranking for each keyword and a list of the competing medical practices currently ranking in top positions for each of these terms. Finally, you should have a few notes on why these competitors might be ranking so well — do they have extensive content, lots of backlinks or a high domain score? You may not have answers to all these questions, or even know how to go about answering them, so that's the next step in our beginner's SEO guide for medical practices.
Competitor content research for medical websites
We know you're excited to get started on your first blog or update that key service page, but let's hold up for a second and put the keyboard down. Before writing anything, it's important to take a look at what's currently ranking for the keywords you're targeting to get a sense of what you have to do differently, and better, to knock your competitors off those coveted top spots.
That's why we asked you to make a note of which competitors were currently ranking and what their content was like while conducting your initial keyword research. This competitor content review will have given you some ideas about the topics, content structure and messaging that search engines like to see (and reward with high rankings), but you can also leverage tools like SEMRush's Content Analyzer and Moz's free competitor content report template to ascertain the depth, quality and authority of your competitors' content.
Consider the following questions when reviewing competitor content:
How informative is this article?
Does it directly answer the search query it is ranking for?
Are there rich forms of content on this page, like videos, images or infographics?
Does this page have a lot of backlinks from reputable websites?
Does the competitor's page contain plenty of links to other relevant pages on their website?
What could you do differently to improve on the content your competitor has already produced?
By answering these questions before you start any on-page content work, you will already have ideas about the topics you need to cover and how you can best structure that content so that search engines deem your content relevant to users' searches.
Now, you can build out a template structure for your content using keyword-optimised headings, with bullet points underneath outlining what you need to include in each section. Doing this work in advance means you won't struggle with what to write during the next step.
Writing medical content that boosts your SEO results
When optimising your content for your target keywords, think about what types of content would be most appropriate for each page from a user perspective.
The most important question you should ask yourself throughout the process of optimising your medical website for SEO is, "does this content deliver value to my patients and prospective patients?"
Generally speaking, the more you design website content with your user in mind, the better it will rank in Google, so think about how best you can answer the query that led that person to your page from the search engine and what they might need or want to see when they land on the page.
The most important question you should ask yourself throughout the process of optimising your medical website for SEO is, "does this content deliver value to my patients and prospective patients?"
Generally speaking, the more you design website content with your user in mind, the better it will rank in Google, so think about how best you can answer the query that led that person to your page from the search engine and what they might need or want to see when they land on the page.
Types of content that typically feature on medical websites include:
Service pages with information about clinic services, FAQs, clear calls to action (CTAs) that prompt the potential patient to call or request a callback, client testimonials, independent reviews and information about what to expect when visiting the clinic
Detailed FAQ and informational pages that address specific queries about conditions that your practice treats, services your clinic offers or what to expect during a visit to your practice
Social proof pages featuring video testimonials, Trustpilot or Google reviews, case studies of successful procedures or links to PR content where your practice is featured
Journey pages that help users to navigate your website and find essential information, such as how to contact you, details about your practice and medical team, and your privacy policy and terms and conditions
Ensure that your pages are well laid out and easy to read, and place a strong call to action at the top of the page to make booking an appointment with you as easy as possible.
Our SEO content services can help you to use your site content to dominate search rankings and drive traffic.
Making your clinic website secure, fast and mobile-friendly
Technical SEO is the practice of making your medical website easy for search engines and people to access, use and navigate. Google's main goal is to rank pages that offer an enjoyable user experience, not just by serving the most relevant and high-quality content but also by serving pages that are easy to access, read and take action on. As a result, issues like slow loading speeds, confusing page layouts and a poor menu structure all have an impact on user experience and, therefore, SEO.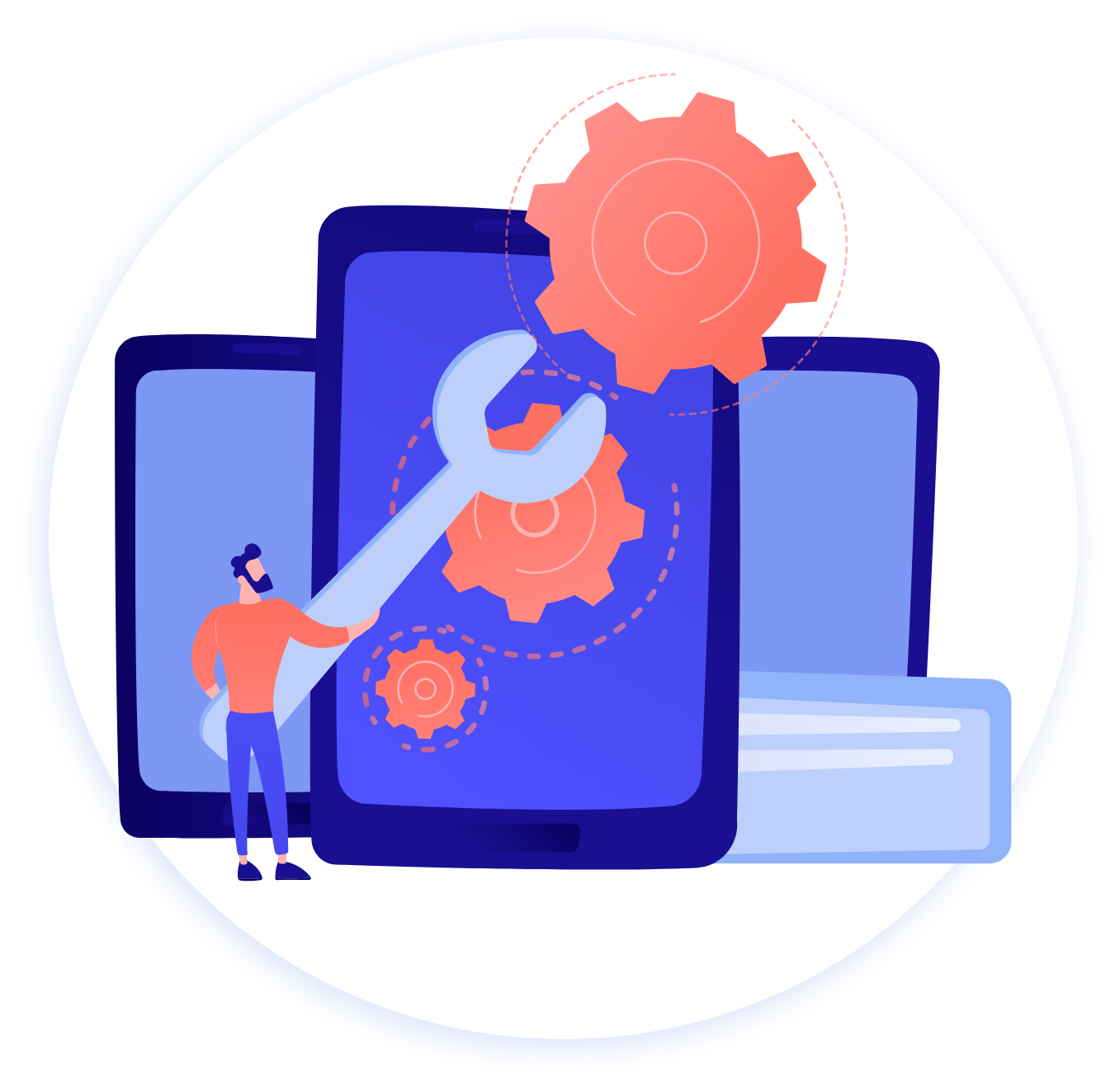 To ensure your medical website does not have any health issues and is operating efficiently, run regular tests using Google Search Console to identify problems like missing links, incomplete page redirects, failing plugins and images with large file sizes that can be compressed to improve loading times. If you have a subscription to SEMrush, Moz or Majestic, you can run advanced site audits that give you a health score out of 100 and recommend priority actions to improve your website quickly.
Some technical SEO fixes may need to be done by a technical SEO agency if you do not know, for example, how to implement HTTPS on your website to make it secure, or how to eliminate unnecessary code. However, it is well worth investing in such services, and this work can often have a speedy and significant impact on your rankings and organic traffic.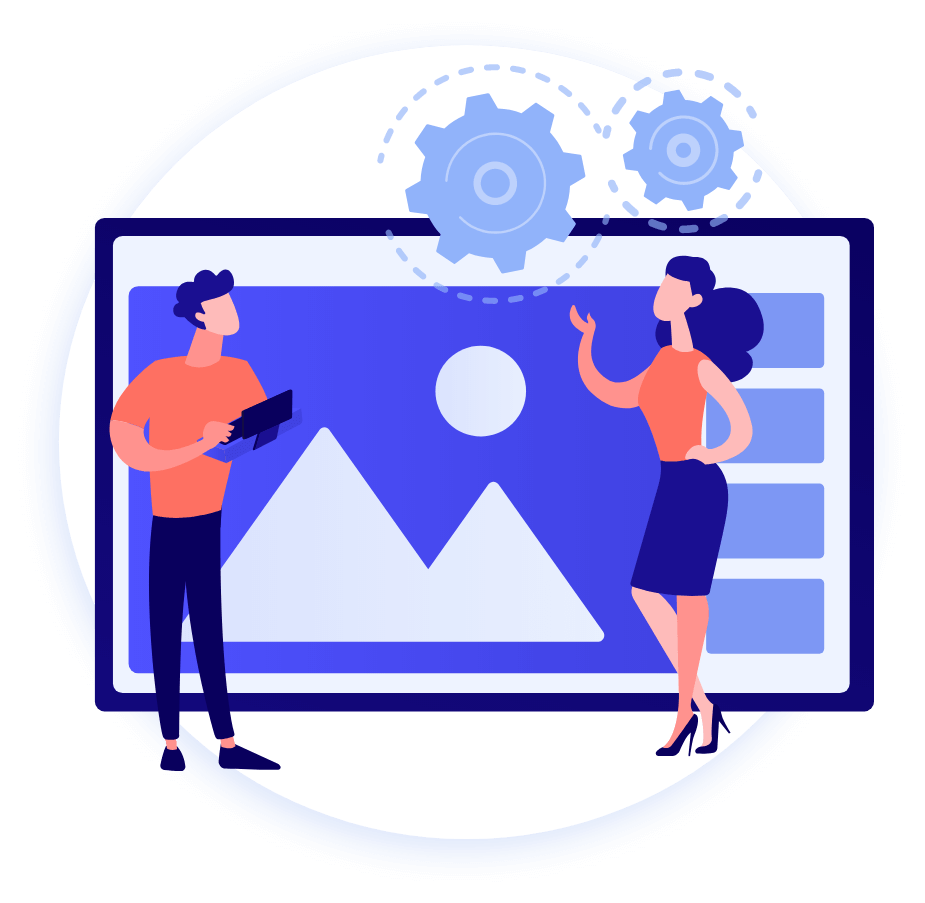 Optimising images to reduce load
Images are often the heaviest load on a webpage and can cause your website to slow down if they are not optimised for the web. The fewer bytes the browser has to download, the faster your page loads, so the goal of image and video optimisation is to shrink the size of your files by compressing them. Plenty of free image compression and optimisation tools are available online, such as TinyJPG and Compress JPEG, which make your files smaller and faster to load without sacrificing quality. You can read more about how to compress images in this helpful post on the Google Developers Forum.
Telling people about your procedures and speciality
There are multiple ways you can make your procedures and specialities clear to prospective clients using SEO, from optimising your meta descriptions with information about your services to writing optimised content about your specialities on your landing pages. One of the best ways to really drive home what you do and who you do it for, though, is by optimising your Google search profile using a free tool called Google My Business.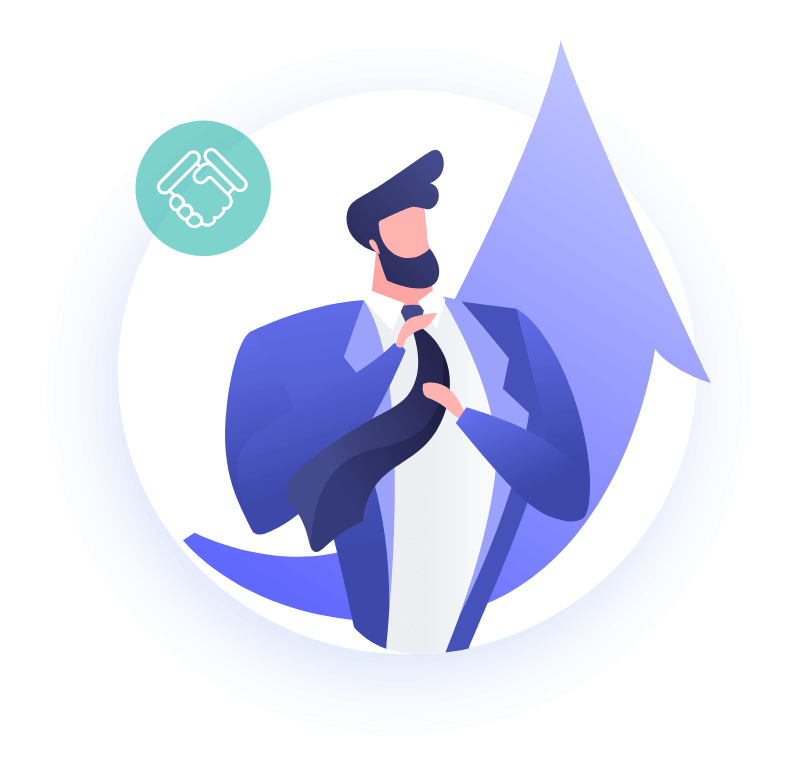 Filling out the Google My Business page for your practice or clinic
Google My Business is a free service that lets you control the information displayed about your medical practice when your website is returned as a result in Google's SERPs, for example, if a user searched for your practice by name. Through Google My Business, you can optimise your company's search listing with images of your clinic or practice, contact details, your location (appearing on Google Maps) and independent reviews from patients who have visited your clinic. You can also rank for "near me" queries, such as "doctor near me" or "private practice near me". It's important to note that to rank for these terms, you shouldn't be optimising your medical website's content to include "near me" as a keyword. When a user searches for a professional or business near them, Google simply takes that person's location, so a person in Shoreditch searching for "doctor near me" will see top-ranking medical practices in Shoreditch. Google My Business is vital for local medical practices that are visited by people in their community, so to maximise its impact on your medical SEO, make sure that you're signposting where you're based, including by enabling your location, so that potential patients know where they can find you.
If you're looking for advice on how to complete and optimise your Google My Business Profile, we offer a variety of local SEO services. With the right strategy, Google My Business can be a powerful lead generation tool.
Using medical schema markup to gain knowledge graph positions
There are multiple types of schema markup that can help you secure prominent features in the search results. Health and medical schema markup is designed to help you highlight health and medical content on the web, making it easier for people to find the right web pages through structured information in the form of knowledge graph content. By adding health and medical schema to your in-depth articles about medical conditions, you can increase your chances of ranking in that coveted knowledge graph position for high-value related key terms. More information is available on schema.org.
Including off-site authority builders, like social buttons and backlinks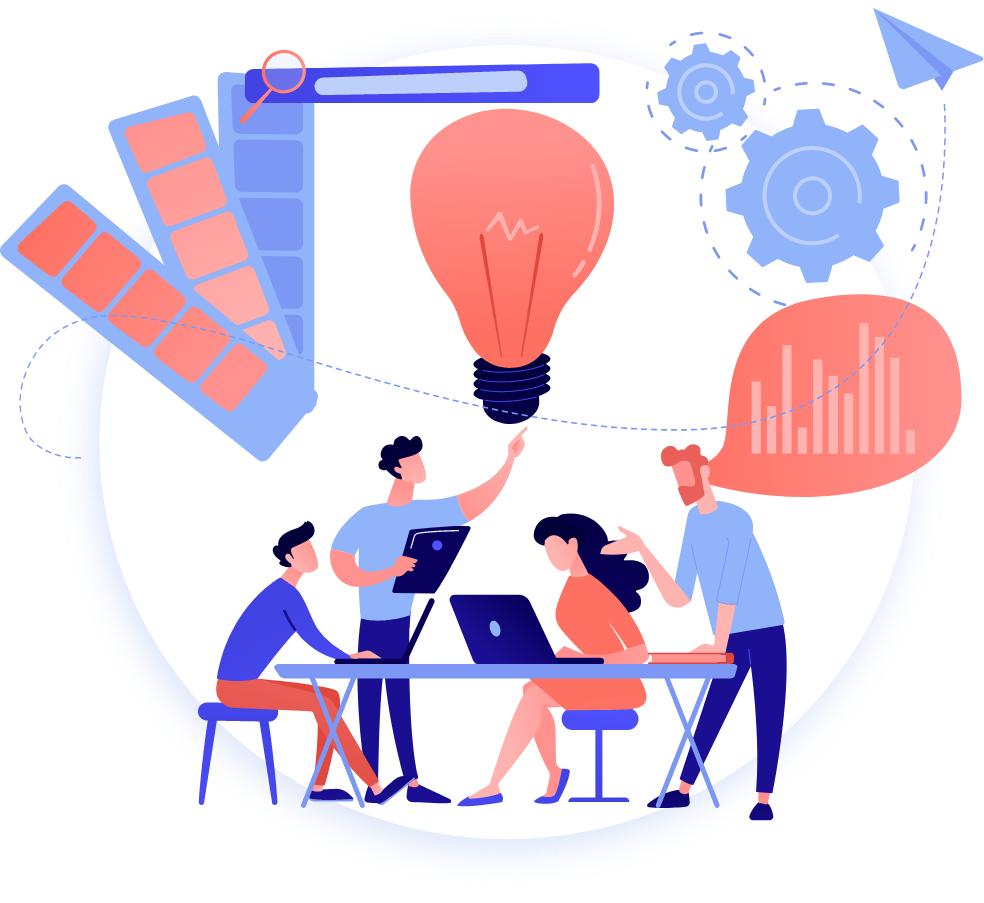 Off-site authority is a measure of how much your website is talked about, shared and mentioned on other websites and social media platforms. By increasing your off-site authority, you can increase the number of backlinks pointing to your site and improve your overall backlink profile, as well as drive more traffic to your website. The more links you have to your profiles on external platforms, such as YouTube, Facebook, Instagram or a blog hosted on a different website, the more likely current patients and potential patients will find you elsewhere on the web. Working with a link building agency can help you to build a natural backlink profile that strengthens your domain authority. 
And finally…
The most important thing to remember about medical SEO is that success is not guaranteed. Even if you follow every guide, implement every measure and create killer content, there is no guarantee you will outrank your competitors and gain those coveted top spots on Google for your primary keywords.
To run a strong medical SEO campaign, you must have patience and dedication and be willing to test new approaches and stay flexible. Recommendations change all the time as Google updates its algorithms, changes its policies and adds new features for website owners to exploit.
SEO could be a great choice for your medical clinic or practice if you are willing to put in the work and play the waiting game for results when necessary. It remains one of the most cost-effective and reliable forms of marketing for doctors and medical professionals, and it can continue to attract new patients once those rankings have been achieved and for as long as they remain in place.
The Brains is an SEO agency specialising in a variety of SEO services including SEO consultancy medical and healthcare businesses. If you would like any help with your medical SEO, or advice on marketing for your medical practice, get in touch.
Schedule your free initial consultation
If you would like some complimentary advice on Medical SEO,
request a FREE consultation today!
Ready to schedule a free digital marketing consultation?