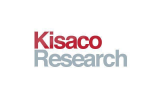 B2B conference and exhibitions provider builds automated, scalable acquisition channel
The client produces, designs and hosts B2B industry conferences and exhibitions. Having relied on telesales, cold-calling and email marketing for their lead generation, they approached The Brains as they were looking to develop a more automated, scalable acquisition channel.
Over 50 events
filled to capacity in 12 months
6x
Return on Marketing Investment
As the client was looking to fill multiple events per year, it was important that the funnel we developed could be applied to most, if not all, of the events. We ran an initial pilot for one of their upcoming events, building a funnel which consisted of targeting relevant prospects on LinkedIn, pushing them to complete a LinkedIn lead form, and following up with an automated email sequence.
After some optimisation around ad copy, targeting and imagery, the campaign delivered a profitable CPL – £15 vs £28 from their other marketing activities. For the client's next event, we duplicated the same funnel, altering the targeting and copy as necessary. We also built an educational step into the funnel, sending people to a custom landing page that explained the benefits of attending the event, and then remarketing to them via a LinkedIn lead form (if they hadn't already provided their details on the page). We also followed up again, via email. This funnel worked even better than the first one, so we rolled this out to multiple events. All leads were automatically delivered in real time to the client both in a Google sheet (where we were able to get quick feedback on the quality of the leads) and to the inboxes of the project managers.
The lead generation formula was so successful that the client was able to quickly diversify into events as varied as animal microbiome, cancer conferences and marine innovation, across the US, UK, Asia and Latin America. On average the cost per lead was 65% lower than that of campaigns the client had run the previous year. Additionally, the reliability of the funnel meant that the client could market brand new events safe in the knowledge that they would be able to fill them quickly.
Growth Marketing Services Tailored To Healthcare