The Brainy Guide to Boosting Your SaaS Sales
How To Improve Your SaaS Sales Strategy
If the last couple of years have taught us anything, it's that the way we access and use software has changed irreversibly. No longer do we have to shell out vast sums of our budget upfront to purchase software in the hopes that it will one day help boost our ROI. Instead, we have now seen that we license software based on our needs and requirements, and we no longer have to do the grunt work of maintaining and updating it.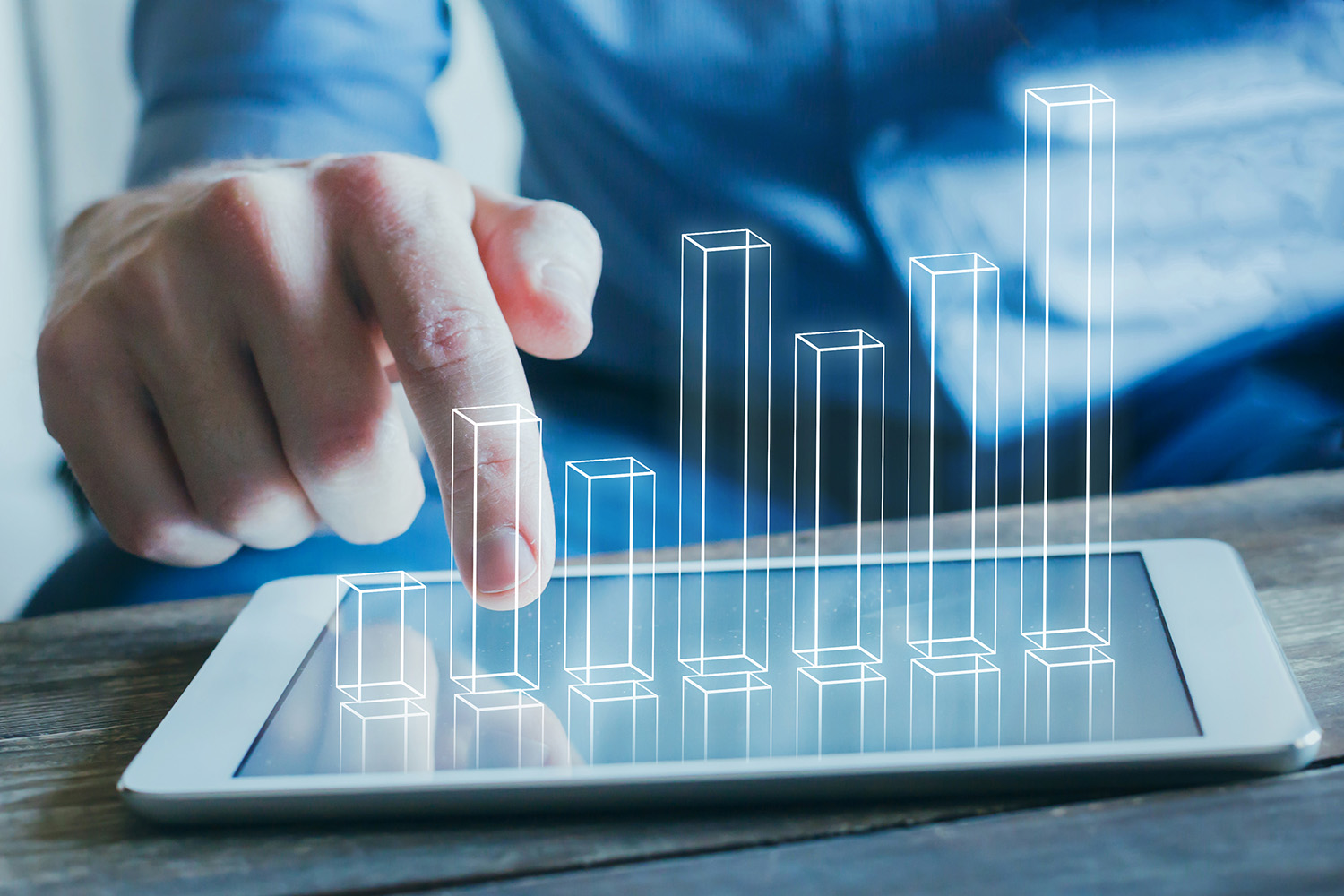 Software-as-a-service (SaaS) is how we now deal with our software requirements. By leasing software through a third-party provider that manages and updates it on our behalf, we're free to get on with what's important – running our businesses effectively. So, what happens when it comes to selling SaaS? Thankfully, since the market is still relatively new, there are lots of opportunities for SaaS companies to grow while consistently providing their much-needed service to millions of people and businesses across the globe.
However, since tech and software-as-a-service is relatively niche, the sales process for a SaaS company is not frequently discussed among marketers. You could almost say that the way SaaS sales work is taken for granted. Companies simply see the benefits of SaaS services compared to traditional software purchasing, without necessarily considering the sales cycle. This, of course, is where we come in! In this blog, we'll look at how SaaS companies can boost their SaaS sales by reducing churn rates, tracking and monitoring KPIs, running effective A/B testing and winning back past customers.
If you're a SaaS sales rep in need of some insights from expert marketers, or you just want to find out more about how a SaaS sales process might work, you may find this ultimate guide to SaaS marketing quite useful.
Need help with conversion-driving marketing?
The Brains is an award-winning marketing agency that builds highly effective marketing strategies for SaaS companies across the globe. Get in touch to find out how we can help your SaaS company grow faster.
The SaaS Sales Process: What You Need To Know
There's no question that software-as-a-service is scalable, accessible and an exceptional time saver, but that doesn't always mean that products are easy to market. A SaaS sales team has the important role of ensuring continuous growth; with most SaaS products, an unlimited number of users can be subscribed at any one time, meaning that SaaS companies can continue to scale up year on year.
While selling SaaS might seem simple at first, it's vital that sales and marketing teams within this sector know how to optimise their sales process to stand out amongst competitors. The first thing to be aware of if you're new to SaaS sales, is that there are several types of sales model. Experts from a digital marketing or sales team will be able to help you define which will work best for your SaaS company:
Traditional sales: Traditional company marketing will be involved here, such as brand awareness and lead generation campaigns. Traditional SaaS sales focus on the brand and product, generating interest by marketing USPs to individuals.
Self-service: This SaaS sales process is in the hands of the customer, but requires excellent CRO and a well-established user journey for it to work. In self-service processes, sales reps only have involvement when answering customer queries (and even then, this is sometimes done with the help of bots). The customer will guide themselves through your site and, if your strategy has been well designed and your messaging is clear, they will sign up for your service without guidance or prompts.
Enterprise sales: Companies selling SaaS will often rely heavily on engaging with entire companies to sell their services. This is known as enterprise sales, and more often than not, closing these kinds of deals will require the business to have a much higher level of brand awareness beforehand. While enterprise sales can be difficult to master, the monthly recurring revenue (MRR) following the win will be sure to make it all worthwhile.
Boosting SaaS Sales The Brainy Way
While a lot of SaaS companies will have their own sales team (or sales reps), with the market becoming increasingly competitive it is often wise to seek marketing expertise from an experienced agency. At The Brains we can develop a bespoke approach to your SaaS sales model, bringing in new prospects consistently and engaging existing customers so that they know you're always at the top of your game.
Reduce churn
Arguably, the central focus of your SaaS sales process should be to reduce the churn rate of your customers, as this should eventually lead to an increased monthly recurring revenue / MRR thanks to a higher volume of loyal subscribers.
If you're not already aware, the churn rate refers to the number of customers who leave your business after their free trial period ends. High churn rates can be the death of any SaaS sales cycle, so here are a few tips to help reduce it:
Do a deep dive into your SaaS sales metrics – why do your customers leave after their trial ends? This might sound obvious, but pinpointing why your customers are leaving could save you a lot of money.
Engage with your new and existing customers regularly by providing them with educational content about why they should subscribe (or stay subscribed) to your service. You can do this by providing blogs, podcasts, case studies, or any type of report that demonstrates how your service can help them.
Determine who your most valuable customers are and put special focus on retaining them.
Offer discounts and incentives to encourage users to sign up. This could include premium memberships, add-ons or offering a trial period extension for users who are still unsure.
Make sure you're targeting the right people who have the potential to become long-term customers. Spending time and effort on a SaaS sales model targeting prospects with little need or interest in your software will ultimately damage your ROI.
Focus on customer service and make sure that your SaaS sales reps and other staff members are equipped to deal with any and all of your user's needs.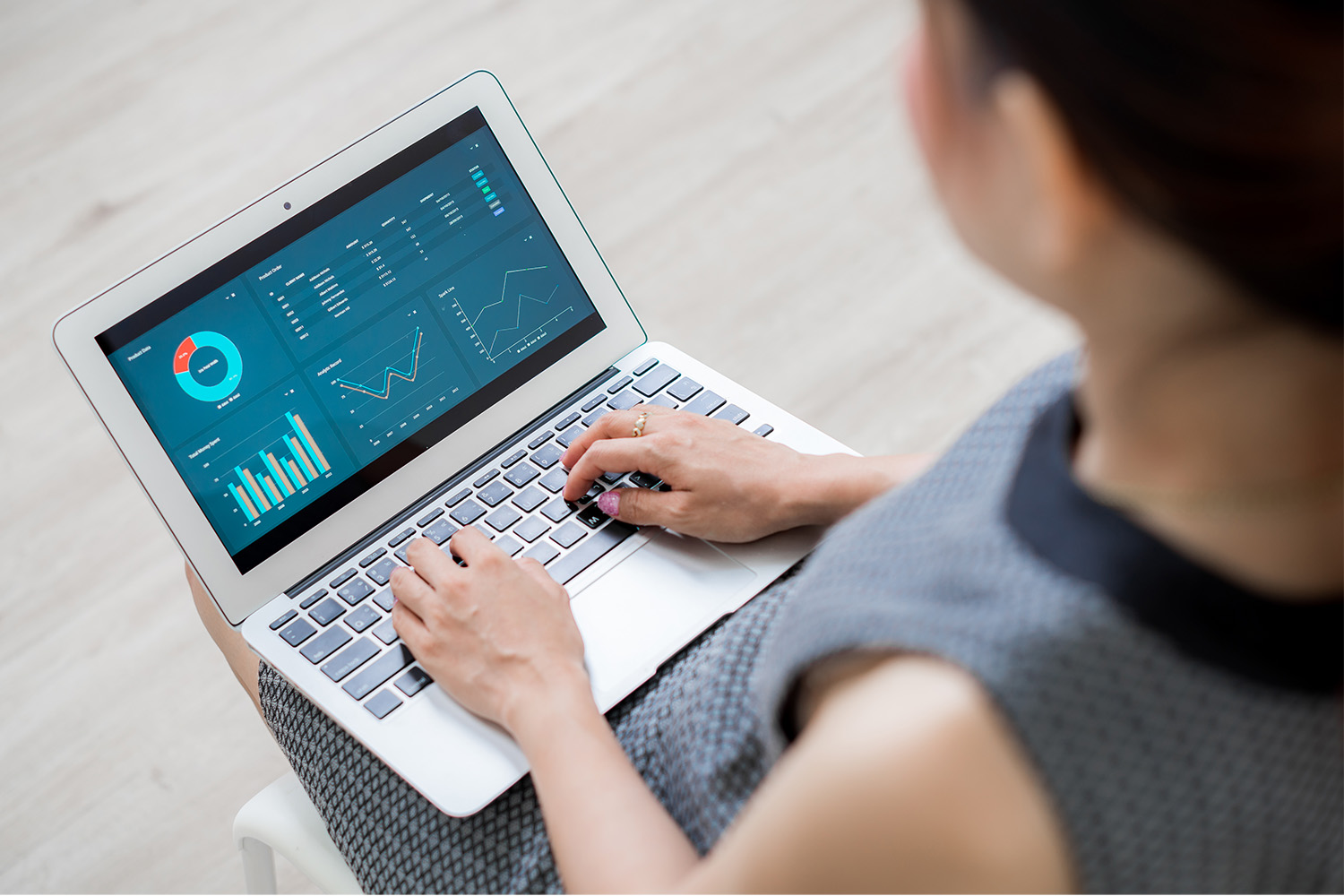 Track and monitor KPIs (key performance indicators)
Establishing KPIs and monitoring your SaaS sales progress is one of the best ways to ensure that you're on track. Without clear goals, you're going to be in the dark, and you'll have no way of knowing whether your SaaS business strategy is working. With this in mind, let's look at some of the key KPIs that your marketing team should be analysing:
The number of conversions from free users to paid subscribers will be your number one KPI, as this will be the ultimate annual recurring revenue driver for your business. To help gain more understanding about why your users made a conversion in the first place, it could help to have SaaS sales reps engage with them and ask them why they made the purchase. With this valuable customer insight, you can adjust your SaaS sales strategy to help increase sales qualified lead (SQL) volume and decrease your churn rate.
Tracking the average time that a customer uses your service for is a great way to monitor how much revenue you can expect to make from each customer. Not only this, but it will also help you understand the value of your service. For example, if your customers have a short life cycle, you might want to look at what makes them leave prematurely – does your service not live up to expectations, or is it too expensive? Could anything be done to improve the quality or your service, such as adding extra features? Answering these questions and taking action will help to get you on the right path, and hopefully increase your sales down the line.
Measuring your CPL (cost per lead) and CLV (customer lifetime value) are two essential KPIs that you must pay close attention to as you monitor your SaaS sales cycle. By understanding how much it will cost you to acquire a lead and how much you can expect to make from that lead, you will have a much clearer understanding of your budget availability. SaaS sales monitoring will therefore allow you to plan for future marketing activities which should help you see even greater growth acceleration.
Run A/B testing
Data, data and more data – this should be your SaaS sales team mantra. By running A/B testing to collect data regarding how users interact with your software, you can gain valuable insights into how to improve your CRO (conversion rate optimisation) strategy.
In particular, A/B testing can identify several key factors that will highlight what is and isn't working in your sales funnel:
What attracts prospects to take an interest in your service.
What makes your users sign up in the first place for their free trial – is it your content marketing, referrals from other users, email marketing etc.
The main reason users decide to make a conversion and purchase a subscription.
How simple is your conversion process – are your CTA's easy to locate, and is your copy enticing.
Are your contracts scaring off prospects from signing up?
Does your pricing scale reflect your services?
The last one on this list is arguably the most crucial factor and will be what determines how many paid subscriptions you receive.
Studies show that your pricing page will be the most visited page on your site, so this is where you will want to focus a lot of your attention when it comes to running A/B testing. Things to consider are:
Page layout
CTA placement
Content messaging
Number of conversions against the number of visitors
The main thing to remember when it comes to A/B testing is that it should be a continual process in your sales cycle that doesn't simply end once you've made some progress. A/B testing is something that you should be doing regularly if you want to maximise your conversion rates.
Utilise win-back offers
Just because one of your customers has cancelled their subscription doesn't mean that it's the end of the road for you. SaaS customers leave for many reasons, including pricing, changes within their business, or the need for a different service. However, with the right win-back strategies, you can bring old users back into the fold and start reducing your churn rate.
First thing's first, you need to understand why your customers left in the first place and once you've determined that, you can create a laser-focused strategy that addresses their pain points.
One of the main reasons users leave a SaaS service is that one of your competitors has made them a better offer. In which case, you need to address what your competitors are offering and try to match it. However, this does not necessarily mean you have to lower your prices; it could just mean that you have to change your offer. For example:
Offer more services or upgrade their subscription
Offer a longer or shorter contract
Offer a free month's worth of subscription services
If you can't convert your past users back immediately, it's time to adopt a more long-term win-back strategy. And there is no better way to do this than with a laser-focused email marketing campaign that sends reminders to your old leads to keep your company in the back of their minds.
Good things to include in your emails are new offers, software updates and infographics showing how your software can help them. Regardless of the strategy you choose, it's essential to make your emails personalised. Remember that one size doesn't fit all, so if you're just sending blanket emails to all your previous customers, your win-back success rate is going to be low.
Keep Customer Acquisition Cost In Mind
While a lot of SaaS sales teams will keep a close eye on the number of customers that are being acquired, it is just as important to monitor the cost. You might find that once your marketing activities start to generate some interest, your customer acquisition cost (CPC) goes down. This of course will depend on your individual marketing, advertising and sales strategies, but also how they work in unison. A great way to ensure SaaS sales metrics are being monitored and reported on is to outsource this and similar data tasks to a marketing expert.
Consider SaaS SEO
A SaaS SEO strategy is key when it comes to expanding your organic visibility, driving relevant traffic and building brand awareness. You'll need both an on-page content strategy, a technical optimisation strategy and off-page backlink building to achieve this. 
Here at The Brains, we are a specialise SaaS SEO agency. Check out our SEO services page for more information. We also offer SEO consultancy for smaller projects.
The Brains: Your SaaS Sales Reps!
If you're looking to boost your SaaS sales, reduce your churn rates and generate an unbeatable ROI on your next marketing campaign, The Brains can help. We've been at the forefront of SaaS sales and marketing for a number of years, and we work with a wide range of clients to help them achieve their business goals by using data-driven strategies that guarantee results.
We're also a full-service PPC, lead generation, email marketing and SEO agency. So, we have the capability to manage your entire digital marketing project in-house. If this sounds like something your SaaS company could benefit from, or you're simply looking for some SaaS sales advice, book your free consultation with one of our Brainy experts today.
Ready to schedule a free digital marketing consultation?