The Ultimate Guide To SaaS Marketing:
Strategies Every SaaS Marketing Manager Needs To Know
With the world of SaaS growing exponentially, it's becoming harder for businesses to stand out and market their services effectively. All too often, SaaS services go unnoticed due to businesses not having an effective marketing plan in place.
However, with the right tools and a powerful SaaS marketing strategy, building brand awareness, generating quality leads and storming ahead of your competitors can suddenly become much more achievable. Read on to discover some of our expert strategies for tech & SaaS companies that will no doubt boost your business performance.
Your SaaS Marketing Quick Start Guide
Need help with your Tech & SaaS marketing?
The Brains is a specialist Tech & SaaS marketing agency that can help your business grow faster with targeted, effective campaigns.
The world of SaaS is a relatively new market, and as a result, SaaS marketing poses a unique set of challenges:
How do you market something that has no physical qualities?

How do you encourage prospects to trial your software before purchasing?

How do you nurture prospects through the complex sales funnel?

How do you retain clients?
These are just some of the questions SaaS marketers face, and as the world of SaaS continues to evolve, so to do the challenges of SaaS marketing. Companies have to market their products in a marketplace where the rules still aren't clearly defined, which means it can be "hit and miss" when it comes to creating effective SaaS marketing strategies.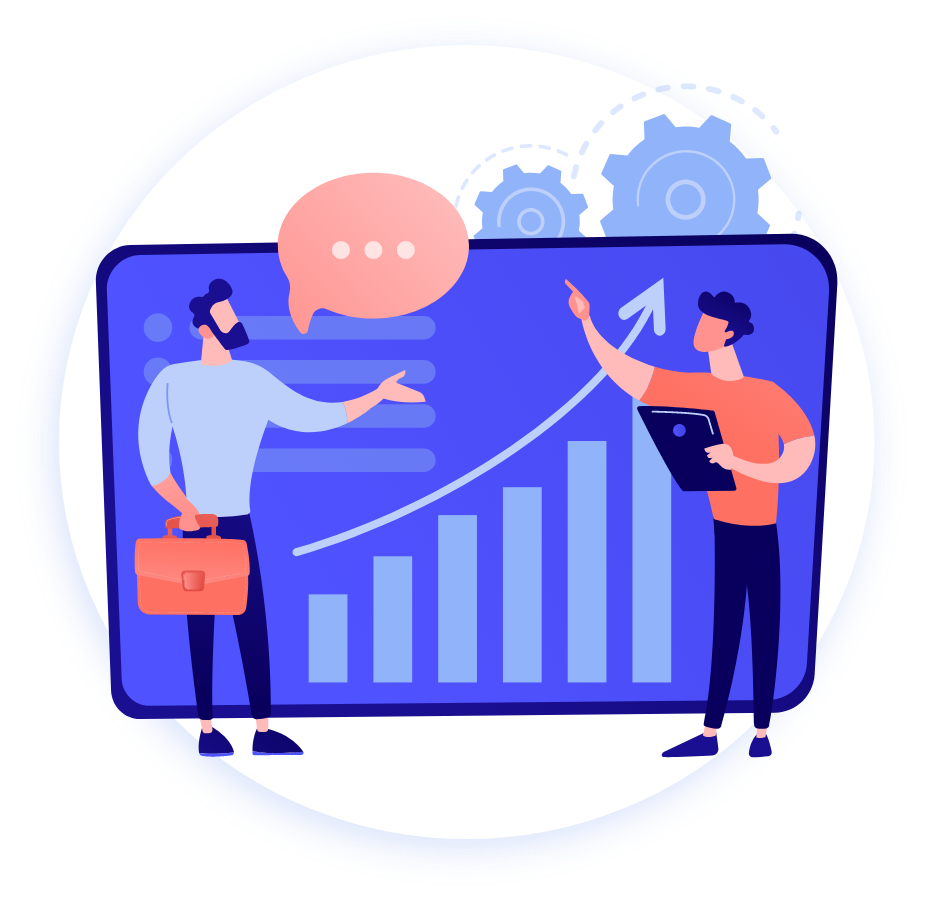 However, it's not all doom and gloom. In fact, there are many benefits to dealing with such a new and unexplored market space. So, let's look at some of the unique features of SaaS marketing (and SaaS in general) to find out more.
While not all SaaS applications are free, one of the main benefits is that you only pay for what you use. Most SaaS companies offer a free service, but individuals and businesses usually have the option to scale up the service depending on their requirements.
Another unique feature of SaaS applications is that they don't require maintenance on the user's behalf. Instead, it is the provider who maintains and updates the systems, allowing users to have instant access to premium cloud-based services without having to worry too much about designing or manually installing complex software systems.
SaaS has become increasingly popular in recent years, especially during the pandemic, where most people found themselves having to work from home. For example, applications like Zoom thrived in 2020 due to the demand for businesses requiring online workspaces that could facilitate 1:1 and group meetings.
In a year where distance working had to maintain the productivity levels of office-based work, SaaS thrived, and it shows no sign of slowing down. The last year showed us (especially the B2B sector) that businesses can continue to operate remotely without spending vast amounts on renting office spaces as long as the right SaaS systems are in place.
What makes SaaS marketing different from traditional marketing?
The SaaS market is growing exponentially, so attracting leads has become a tricky business. SaaS marketing uses something called the AAARRR funnel.
Awareness

Acquisition

Activation

Retention

Revenue

Referral
The main feature of AAARRR is that it places a considerable focus on retaining the client after the initial conversion takes place. This is because the initial conversion isn't always a cash transaction. Often, conversions can be someone signing up for a free service or agreeing to a trial. This period where prospects have crossed the line into signing up for a service but still haven't become paying customers requires strategic marketing to get them to start paying for the service and stop them from going to your competitors. In the world of SaaS, most companies offer free trials before they ask for paid subscriptions – this is a fact that every ambitious SaaS company has to accept. 
However, even when your prospects have purchased a subscription, the marketing journey doesn't end there. SaaS companies need to constantly engage with their customers to highlight the benefits of their services and keep them informed about any new updates they may be entitled to. Companies using a SaaS service will always be looking to find more profitable options, so it's vital to maintain engagement and keep clients informed about why your service is the best for them. 
Over the past year, many SaaS companies have been using infographics to engage with their audiences. Infographics are an excellent educational tool to keep your clients "in the know" without asking for too much of their time!
Developing a powerful SaaS marketing strategy
The beauty of SaaS marketing is that there is still so much to explore. The market itself hasn't become too saturated just yet, and as we saw in the past two years, SaaS companies are constantly raising the bar when it comes to developing powerful SaaS marketing strategies that yield fantastic ROI results.
Stats predict that by the end of 2021, the SaaS market will be worth over $157 billion, with further increases set to happen the following year. However, one thing to remember before creating a SaaS marketing strategy is that generating high-quality leads isn't all that straightforward. As previously mentioned, the SaaS sales journey is significantly different from traditional marketing, and as a result, there are more barriers to overcome before you start seeing quality returns.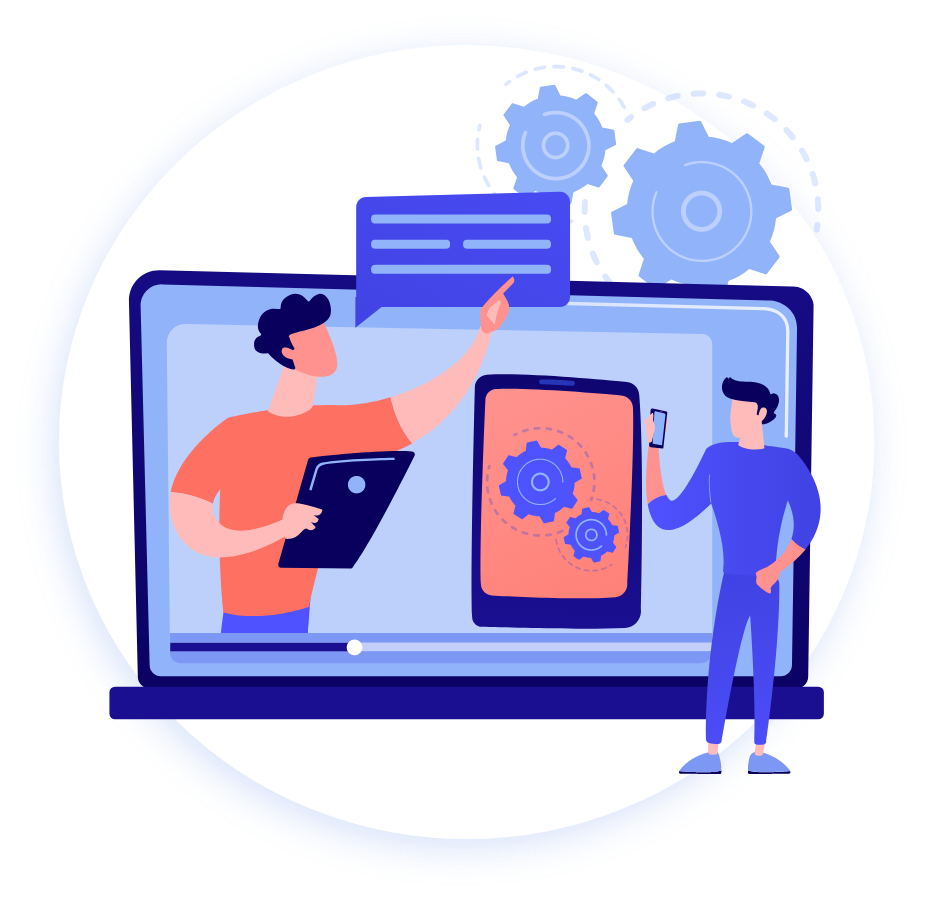 More often than not, it can be a case of trial and error, with strategies having to be changed and tweaked along the way until you start getting the desired results. The goal of any successful SaaS marketing campaign is to create life-long leads, so have this in the forefront of your mind whenever you make a decision regarding your strategy. 
When creating your lead generation strategy it's important to consider your CPL (cost per lead) regarding how much you are willing to spend to generate a lead. With SaaS leads having such long life cycles, many companies have to fork up big chunks of their marketing budgets to run highly targeted and lengthy marketing strategies to attract and retain the right sort of leads.
This makes planning a SaaS marketing strategy particularly difficult, especially if you're unsure where to start or worried about your budget. If you're looking for some advice on how to plan the right SaaS marketing strategy for your business, speak to one of our SaaS specialists today and book a free consultation.
Be the expert in your field
Creating awareness, generating leads and driving conversions are essential aspects of SaaS marketing, but if you're looking to leave a lasting impression, you should also look to establish yourself as an expert in your field. 
SaaS marketing requires a deep technical knowledge of the service you're looking to sell, and if you show any signs that you don't know your service inside and out, you will immediately put off your prospects from purchasing from you. As a result, you must advertise yourself as an industry leader in every aspect of your SaaS marketing campaign. Whether it's in your service description, the blogs you produce, or on a podcast or webinar that you appear on, everything you put out must show you're the leader of the pack.
Not only will demonstrating your expertise help boost sales, but it will also advertise you as a reference point for people looking to educate themselves on the services that you offer. It's important to remember that SaaS marketing isn't always just about sales; it's also about educating audiences and informing them why your services can help improve their business.
"Education also builds trust, which is something SaaS buyers value highly when choosing their preferred vendor. By building trust, you improve your chances or generate high-quality leads that will continue to purchase from you for years to come".
Optimising your site to improve your search engine ranking should play a key role in any SaaS marketing campaign. Studies show that search engines are the biggest source of traffic for SaaS websites, so it's essential to give some time and attention to optimising your website, or you could be losing out on some serious traffic.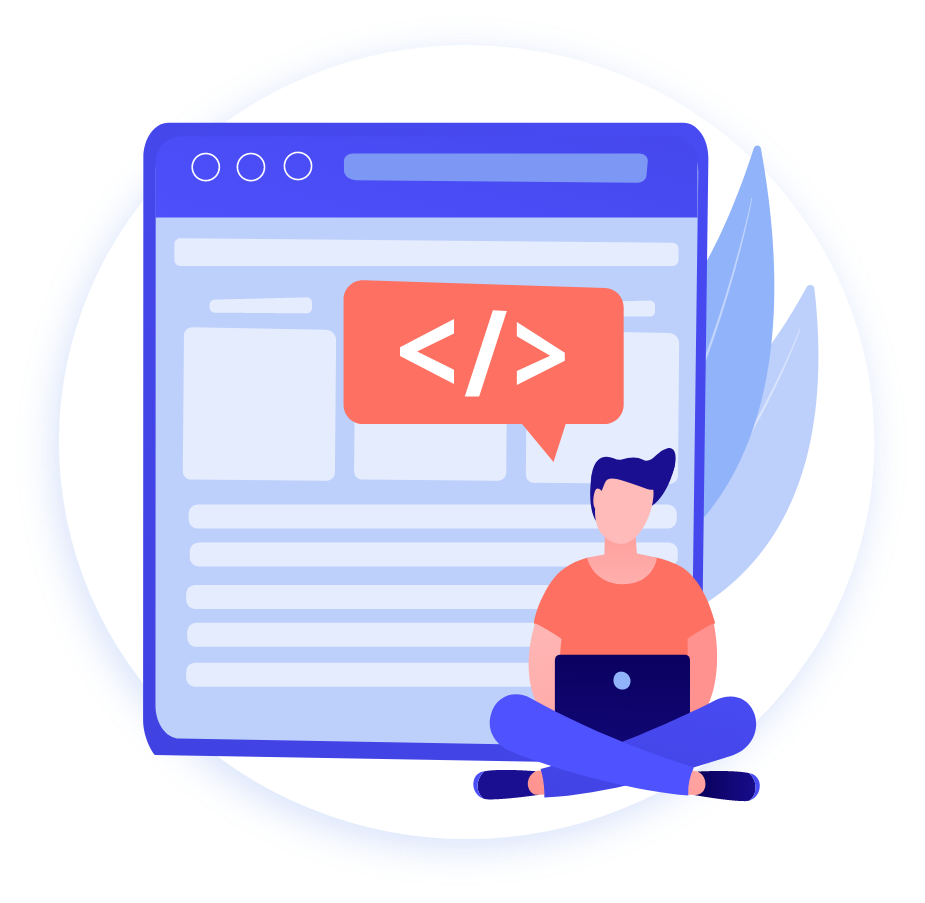 Keywords
The best place to start when optimising your website is with some keyword research. Keyword research allows you to understand the types of words and phrases prospects use when searching for services related to your business. Websites such as SEMrush and Ahrefs provide excellent keyword research tools to help you find the right keywords to include in your content. We offer up-to-date keyword research SEO services here at The Brains – check out our SEO content services page to learn more.
Site speed
More than ever, search engines like Google are paying close attention to site speed when determining their rankings, and if your site is slow to load or clunky, you can expect to suffer. Likewise, if your conversion journey is slow and sluggish, Google will decrease your rankings. If you'd like to know more about site speed and Google's latest algorithm update, see our recent blog for more information.
Technical SEO audits
If you haven't already, it's important to invest in some form of technical SEO services to ensure that your website is running on all cylinders. It's often the case that a website's SEO ranking is damaged by problems that aren't immediately visible. By carrying out strategy and website SEO audits, you can see if anything such as duplicate content, page 404s, missing sitemaps or javascript blocking are affecting your rankings.
Create quality, accessible content
When it comes to any marketing strategy, content is king. Creating high-quality content that engages readers, provides valuable information and helps move prospects through the sales funnel is one of the most important factors of any SaaS marketing campaign.
However, due to the complexity of the SaaS sales journey, SaaS marketers need to create different types of content depending on what stage their prospects are in the funnel. With this in mind, let's look at some effective forms of content that can help generate results for a SaaS marketing campaign.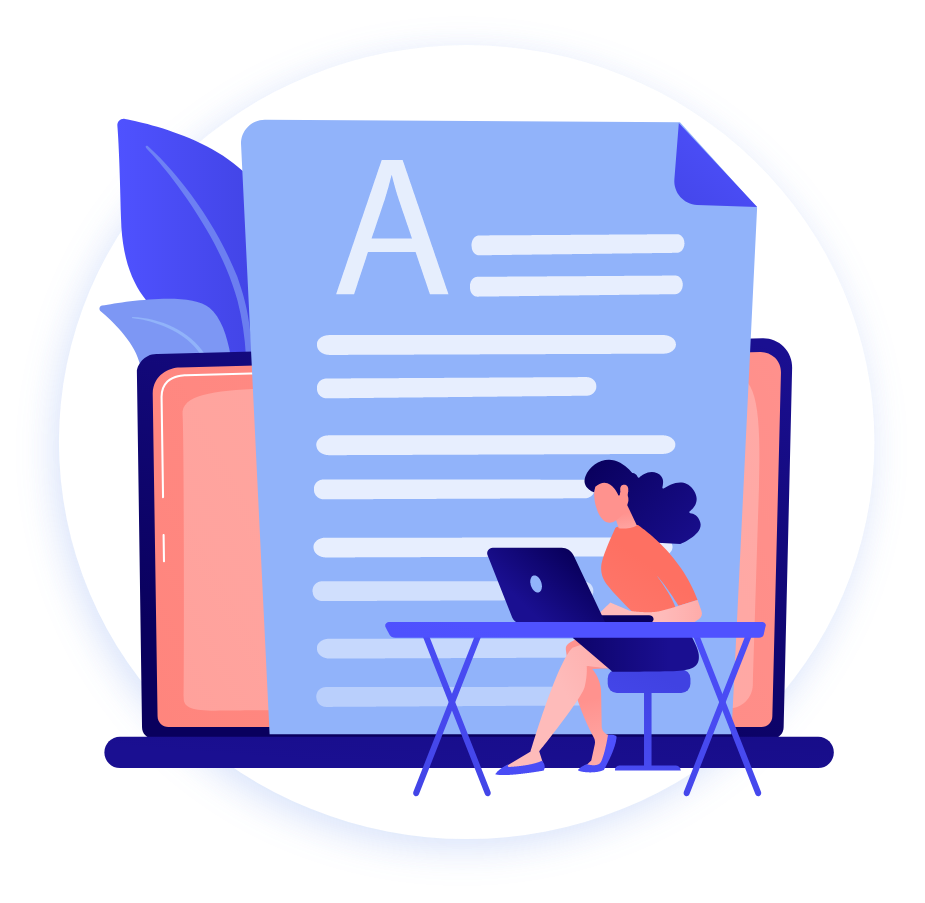 Blogs
Blogs allow you to engage with prospects and answer industry questions. One of the main benefits is that blogs are relatively cheap to produce, and they can also help improve your SEO ranking. The key is to focus on specific questions and monitor your prospects search intent so that you can create laser-focused content that will help generate interest in your business. In the SaaS world, information is key, and if you can provide unique insights, you can position yourself as an industry leader.
Case studies
Case studies are unique in that you can use them at every stage of the sales funnel to demonstrate how you've helped businesses in the past. By providing hard data that shows quantifiable results, confirms that your methods work and that you can help businesses grow and start generating ROI.  
White papers
Creating white papers that show a deep knowledge of your subject matter can be a great way to move leads towards the bottom end of the funnel and, ultimately, a conversion. Whitepapers are some of the longest forms of content in terms of the word count (generally 4,000 – 5,000), and they allow you to go into far greater detail than things like blogs and ebooks. in addition, they also create great opportunities to improve your SEO ranking and serve as lead magnets to help attain prospects contact details.
Spread the word with advertising and email marketing
Due to the complex nature of the SaaS sales funnel and the need to remain in contact with leads even after a conversion has taken place, email marketing can play a central role in retaining your leads.
Email marketing allows you to contact your leads directly to:
Share content (blogs, ebooks, whitepapers etc). 

Inform them of any announcements regarding promotions or changes to the business.

Send out newsletters.

Gain feedback or just generally see if they are enjoying the service.
Additionally, you can create different email content for leads depending on where they are in the sales funnel. This helps maintain engagement at every level whilst also nurturing your leads further toward a conversion.
Automate your email marketing
As your leads grow, running your email marketing campaigns manually will become more and more time-consuming. By automating your campaigns, you can focus on other essential aspects of your campaign and let automation do the hard work.
One of the best features of automating your email campaigns is that you can set your emails to go out at different times, depending on who you are looking to engage. For example, you can automate emails to go out to leads who have just made a conversion to welcome them and provide them with any additional information. Likewise, you can set up emails to go out to leads who have expressed interest in leaving your services to help bring them back in.
The opportunities are endless when it comes to automated email marketing, and it is something that every SaaS marketing team should consider.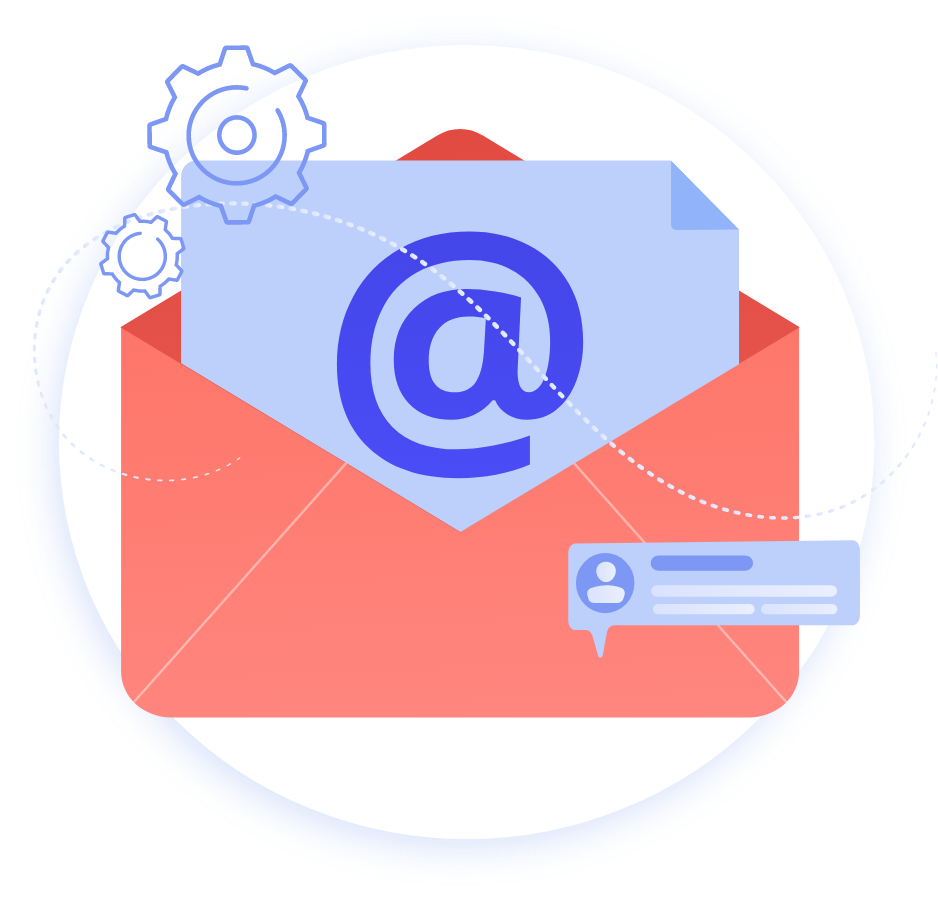 Learn to measure your performance
Judging the success of your marketing campaign is never easy; often, the results you were looking for don't show up immediately, and other times you get a flood of results you didn't anticipate.
However, like anything in the world of digital marketing, it pays to expect the unexpected. Of course, aiming for specific metrics is ideal, but being prepared to generate other types of results is equally important. For example, although your SaaS marketing campaign may not initially generate massive amounts of cash conversions, it could increase your search engine ranking and produce high volumes of traffic to your website.
While this might not be the result you were initially expecting, having increased brand awareness and a higher search engine ranking can lead to more high-quality leads down the line. As previously mentioned, search engines are the primary source of SaaS traffic, so by increasing your search visibility, you could end up generating more revenue further down the line than you initially hoped for.
The most important thing is to take note of any tangible results that you can see and monitor them to see how they perform over time. Having this data will allow you to make tweaks to your campaign as it progresses to help you achieve the best ROI possible and discard any parts of your strategy holding you back.
Marketing performance metrics to consider
Paid conversions
Arguably the most vital metric to measure is the number of people who signed up for a paid subscription to your software. Paid subscriptions are what your marketing campaign is all about. It's obviously good to attract leads and create awareness, but having actual customers who are spending money and increasing your ROI is one of the best results you can hope for. 
Retention rates
Holding onto your clients and measuring your retention rates is a great metric to measure how well your marketing campaign has performed. As Holly Chen (the head of global marketing for Slack) said, "(SaaS) Companies should be laser-focused on retention: revenue retention as well as user retention". Obviously, the initial transaction is excellent, but holding onto clients and having them use your service for an extended period of time is what will keep your business afloat.
Traffic and unique visitors
Although traffic doesn't always equate to conversions, monitoring how many people visit your landing page is a good metric to monitor. If your traffic is high, it's a clear sign that something in your campaign is working to bring people in. However, you should always measure traffic against conversions, as traffic without conversions is largely pointless.
Measuring marketing qualified leads (MQL) v sales qualified leads (SQL)
While all leads are valuable in their own way, judging the difference between an MQL and an SQL is something every SaaS marketing team should do. MQLs are leads at the top of the funnel who are just beginning to show interest in your business, and SQLs are leads who are further down and are closer to making a sale.
If you're struggling to convert MQLs into SQLs, you might consider tweaking your marketing strategy to help nurture MQLs further down the funnel. Granted this isn't always easy, however, having too many MQLs jammed in the middle of your funnel will cause you to have to spend a lot of time marketing to people who may never purchase, rather than directing your attention to leads who are close to a conversion.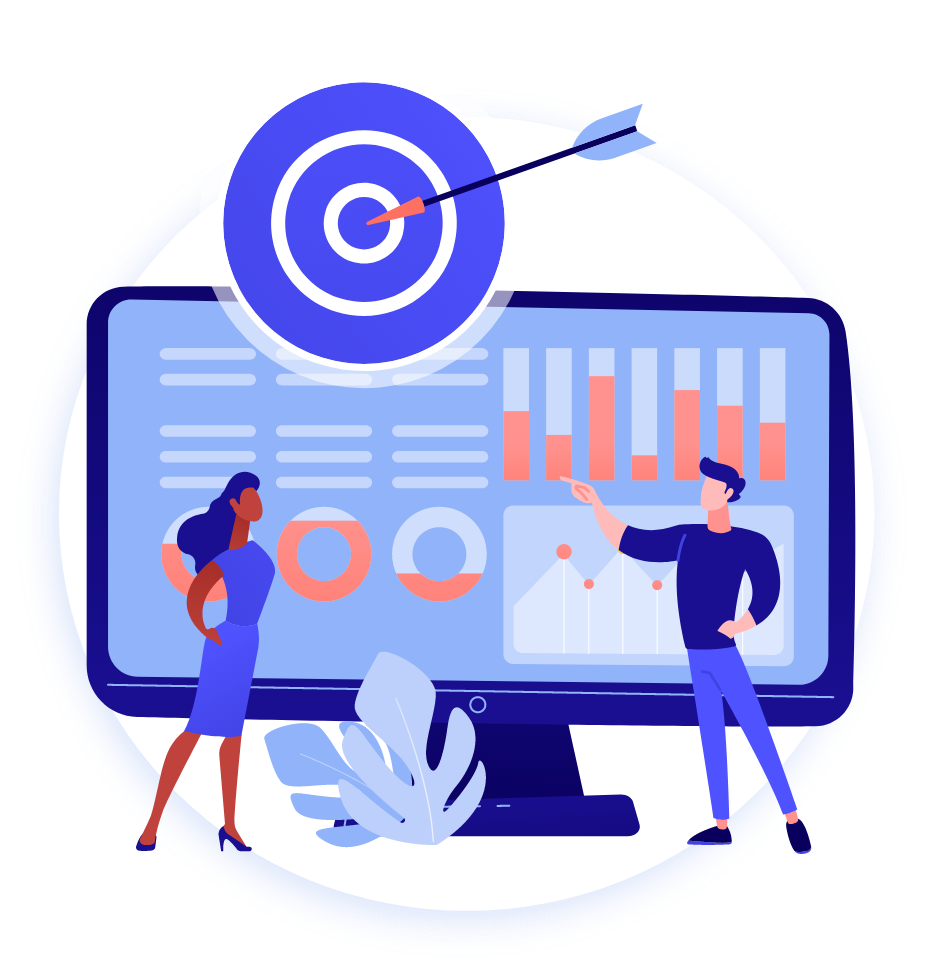 Hire A Specialist Tech & SaaS Marketing Agency
What if we told you that you could achieve all of this and more for your SaaS business without having to worry about research, strategising and implementation? Here at The Brains, we're a full-service marketing and SEO agency offering a wide range of services specifically for SaaS brands. With Brainy SaaS marketing experts on hand to help you develop your powerful strategy, you'll see better results, faster. Get in touch with us and learn how we help businesses like yours achieve their true potential, and discover our range of other digital marketing services too. 
Ready to schedule a free digital marketing consultation?