How to Choose a PPC Agency for Your Business
How to choose a PPC agency? It's kind of like that generation-defining conundrum: Bulbasaur, Charmander or Squirtle? Each promises a lot, but to reach the top, the right way, there's only one best option. In this guide, we'll take you through the revenue-plated, lead-encrusted stamps of a top PPC (Pay-Per-Click) agency, so that picking a PPC agency isn't quite as heavy as the choice between the Kanto starters. PokéBalls ready – let's do this.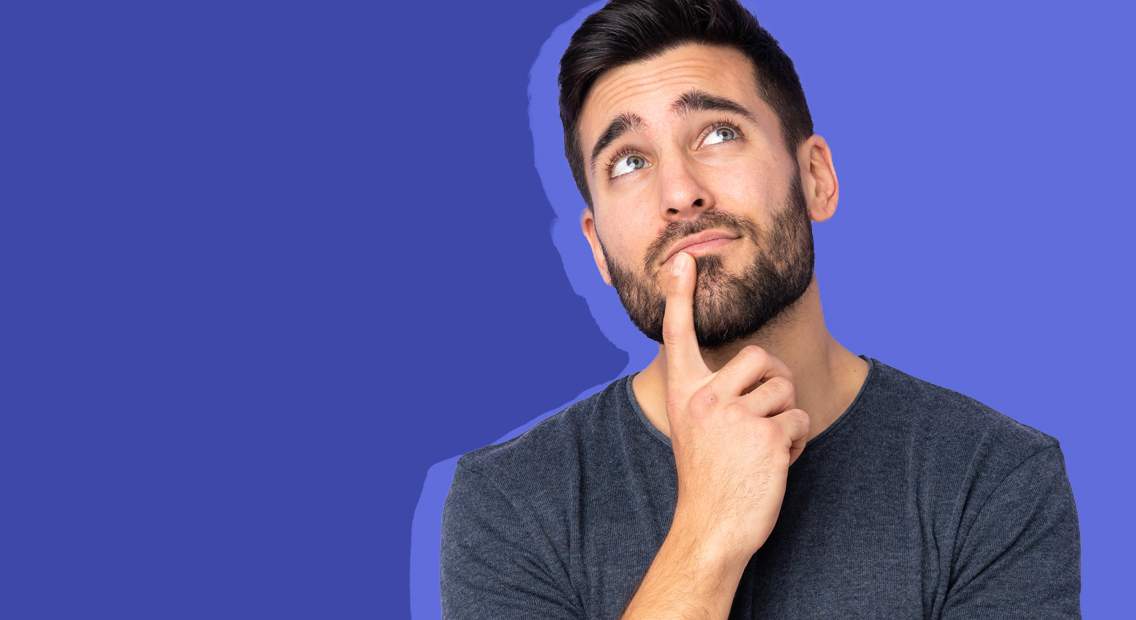 7 hallmarks of a revenue-generating PPC agency
Solid reputation
Dedicated PPC heads
Collaborators, not dictators
Clear comms, openness & honesty
Analytical & data-focussed
Local search & mobile savvy
A full platter service offering
In this article, we'll be covering:
Reputation, and good PPC working practices
The value of communication and data-backed insight
The full digital marketing suite to complement PPC
Considering previous PPC experience in case studies
Tips on getting the most out of your PPC partnership
Experienced PPC heads, & steady agency hands
The trick to choosing a PPC agency is knowing how to spot a good one. And, like Tony Stark in Long Island, reputation doesn't lie. Digital marketing is a crowded jungle; the biggest dogs in the game got to the top by virtue of their pedigree. Choosing a big name might require a little extra capital, but it'll pay off countless times over since you'll be aligning your marketing efforts with an agency at the very top of their game. Just ask the Avengers who they'd rather have on the team: Iron Man, or Hellcow?
At the Brains we are very proud to have great awards under our belt each year – and of course we demonstrate that we've earned these every day, through our high positions in the search engines.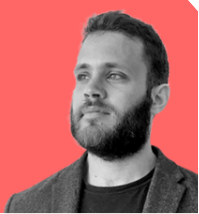 LARRY Kotch
Founder of The Brains
So that's the first thing to look for; an interstellar rep.
Next thing on your checklist should be that the agency has a proper team of PPC practitioners. That means tried-and-tested, quality and experienced, dedicated PPC maestros. Don't be taken in by those cowboy outfits promising PPC/SEO/design + copy/SM all rolled into a one-size-fits-all, you-won't-believe-it's-not-butter package. Trust us – as cool as that would be – such a team doesn't exist.
Think of it more like the A-Team: there's Hannibal, the brilliant leader; Faceman, resident conman and procurer of all things; Howling Mad, the skilled pilot; and B.A. Baracus, bombastic mechanic, and the team's regular Mr. Fix-It. Each member has their role, and together they make magic happen. (Or explosions, anyway. The next best thing.)
So any PPC agency worth their salt will have a dedicated PPC department, along with specialised wings for SEO, web design, content and social media marketing (SMM).
There are thousands of agencies in the UK alone, yet Google only shows 10 agencies in the first search results page. When looking for an SEO Agency you should work with people that have demonstrated they can achieve the results you want, i.e. their position in the SERPs. You also want to make sure the agencies you have shortlisted have some relatively recent awards or recognitions of some kind.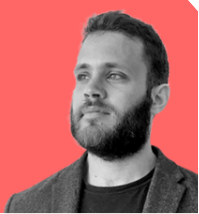 LARRY Kotch
Founder of The Brains
Remember too, when you're sizing up a PPC agency, to look for partners, not presidents. Want to know how to choose a PPC agency? Choose a team who will work with you.
Emphasis on the 'with' there. Working a marketing campaign goes both ways. If the agency wants to just sit on-high, tell you what to do and lay down the edicts like Cersei Lannister, chances are your campaign will be crushed under a ton of falling bricks. But finding an agency that works in collaboration with, and listens to their partners, like that Daenerys-Tyrion-Varys dream team, will set you on the right path to striking gold with PPC.
PPC positivity backed with analytics & data
We touched on it earlier, and it bears repeating; putting PPC into gear and getting serious mileage out of it requires some back-and forth. Productive PPC is a two-way street – quality communication is key.
In other words, try to choose a PPC agency that communicates correctly. That means prompt and timely responses, professionalism as standard, clarity, openness and honesty. You'll be working alongside your new PPC agency – exchanging ideas, providing feedback and collaborating – so in order for your marketing to boldly go to the next level, find a crew you can have productive discussions with: à la, Jean-Luc Picard and Data in The Next Generation.
And, if things go to plan, one of the major topics you'll be discussing will be data (with a small 'D'), along with marketing reports and analytics. When figuring out how to choose a PPC agency, the next thing on your radar should be data-driven campaigns and a single-minded focus on the numbers behind them.
The beauty of digital marketing and PPC, as opposed to 'traditional' marketing, is that you have the capability to collect and harness the data. You can see how many times your ads were shown, clicked, how many of these users converted – and use this data to optimise your marketing efforts to drive your ROI, and business overall.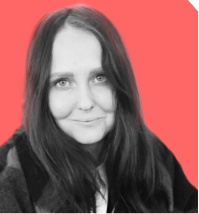 SIMONE Spence
PPC Specialist
Done right, PPC will allow you to draw a clear line between profit and ad spend. The way an agency draws that line, to ensure maximum ROAS (Return on Advertising Spend), is by strategising campaigns based on analytical insight. In fact, the more data collected by an agency, the better. It shows they're allocating their resources and spending their energies in the right place. You won't necessarily want to see all of those numbers – after all, you're employing the agency to crunch numbers for you, right? – but you need to know that you can see them, if you want to.
So make sure you're asking the right questions of a potential agency partner. Request a bit more information about how they measure PPC metrics, whether that information will be shared with you, and if you'll get regular analytics reports as part of your partnership.
And don't forget that, with Google looking set to axe third-party cookies, marketing data-gathering techniques are about to undergo a major overhaul. So it might be worth investigating how the agency plans to collect valuable customer information in a world after cookies. (Don't worry, the chocolate chip kind isn't going anywhere. Some things are sacred).
Unleash the power of data-guided PPC marketing
Why settle for fudged, half-baked or overcooked PPC performance when you could be enjoying the crème de la crème? Maximise paid search advertising potential and unlock new levels of marketing ROI with the Brains perfect palette of PPC today.
Irons in all the digital marketing fires
Because PPC doesn't exist in a vacuum, asking 'how to choose a PPC agency?' is simply another way of asking the question, 'how to choose a digital marketing agency?'. An effective PPC campaign is just one constellation in the sky full of stars that makes up a truly cosmic digital marketing campaign.
Like Charles Xavier, the very best agencies have eyes on the big picture and see all things at once. It's a good idea, in addition to strictly PPC-centric marketing, to get the measure of an agency's other digital marketing service offerings. It might be that you can support your PPC with a bespoke email marketing campaign, for instance, or that a content strategy battleplan slots in nicely alongside your paid ads.
Something to pay particular, laser-guided attention to is the power of local search. The fact is, vast numbers of internet users deploy the internet to find products or services they want close to them. Location is a dealbreaker.
Google itself reports that 76% of users searching for something in their local area visited a related business within just one day – and 28% of those visits led directly to a purchase. For a business, those are stats to make your socks roll up and down. If you want to get feet through the front door, you can't afford not to have your paid ads appear to the right people at the right time; so make sure to choose a PPC agency with Brain-powered local search know-how.
And while we're on the subject, when you're choosing a PPC agency, be sure to find one that understands how to work with mobile. It's a biggie.
Over half of all clicks on search ads come from mobile devices. More than two-thirds of smartphone owners use their devices for shopping. In our brave new digital world, big-time moves are increasingly being made on mobile, for both businesses and consumers. Not being optimised for mobile is a chink in your armour you definitely don't want to leave exposed.
Our reliance on mobile grows year on year and it is predicted to grow further. […] We are also seeing a shift in consumers' search behaviour; queries that include 'near me' are now super popular, and one of the magic keywords for local campaigns.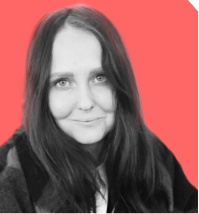 SIMONE Spence
PPC Specialist
How to choose a PPC agency: examine the case studies
One of the most bulletproof methods of choosing a decent PPC agency is to thumb through their back catalogue. It really can be that simple – have a look online at the agency's case studies. You may find that they've worked with a similar company to yours in the past, and deployed a killer PPC campaign to critical effect.
Joining forces with an agency that knows what they're doing is gold dust. In one swift business decision, you gain access to and can draw from a wealth of practical experience – we're talking a literal El Dorado of PPC smarts.
So when you choose a PPC agency, choose one that can prove that your campaign won't be their first rodeo.
Take for instance our collaboration with TBK Tiles, a luxury tiling retailer and partners in profit in one of the most wildly successful PPC campaigns on our books to date. The story was that TBK wanted to attract more footfall to the showroom but, sitting at the top end of the market, they needed to win the attention of high-value, larger-spending customers.
So we stepped in to supercharge their paid ads, targeting more finely-tuned, longtail keywords, and zeroing in on a high-yield geographic radius. We also rolled out a display campaign to send brand awareness through the roof, and tagged everything with marketing analytics, which allowed us to precisely monitor the effects.
The result? Over 5.8x ROAS and one seriously supercharged PPC campaign.
Then there was our work with Funding Options, major players in the SME business loans sector. The clients were no strangers to PPC, but were looking for a more empiric, scientific approach to reach the next level.
So they got The Brains on board to hone their ad keyword relevancy, with optimised copy baked into each of over 5000 ad groups. On top of that, we built over 75 custom landing pages to complement the restructure – landing a 45% uptick in CR (Conversion Rate), and a 27% year-on-year increase in new customers.
Saying that to say, if you're shopping around for the perfect PPC agency, you've come to the right place. We've got the experience, skills and drive on our team to maximise the potential of PPC for your business – and we've got a (hypothetical, but still pretty impressive) PPC Hall of Fame to back it up. 
Tips for working with a PPC agency
So now you've got a pretty good idea of how to choose a PPC agency, and the signs of quality to keep an eye out for.
But as we keep coming back to, getting the most out of your new PPC partner is a collaborative effort. Think of it like combining Paladin with Bard in DnD; better together – and, believe it or not, there are a few things you as the client can do to help the agency do more PPC work better.
PPC works brilliantly for ecommerce, SAAS and B2B companies where their products or services are commonplace enough that a large number of prospects would be trying to research and find them online. It's not particularly effective for complex B2B companies that sell to a very small executive audience that would not usually think of searching for the products or services online. Essentially, if prospects know what to look and search for, then your business should be advertising when they do so; if the audience is unaware of your product or service category (i.e. they need to be educated), then search is far more hit or miss.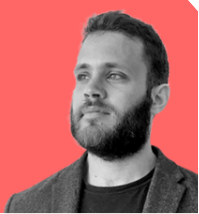 Right from the get-go it's super important for all parties to be clear about goals and expectations. Communicating what you want sets the tone for the overall campaign, and knowing exactly what to aim for gives the agency a much better scope to strategise and develop. You're trying to make beautiful music alongside your agency, so it makes sense to all be working from the same hymn sheet, right?
Similarly, you might find that once in a while the agency has some advice or suggestions, or they tell you that a certain decision probably isn't the best way to play things. Listen to them. You've employed them for their skill and knowledge so when they're trying to guide your campaign into prosperous waters, it's good practice to take heed.
Equally, do all the question-asking you want of your agency. They are the experts, and (hopefully) there's a good reason behind every step they take – and there's no harm in being in on the decision-making process. This way, you'll avoid awkward misunderstandings or confused situations, and you'll learn a thing or two about PPC, too.
Regardless of the sector or product/service set, companies can make life easier by having a full understanding of their Customer Lifetime Value, lead-to-conversion rate, and most valuable services. This ensures campaigns can be forecast properly in relation to the true value to the business (not just the cost per lead) and also means ongoing results can be properly evaluated.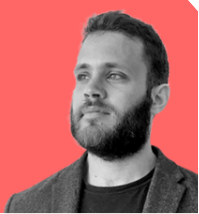 If you have any previous work, historical data or past campaign insight that your new partners might leverage, go on and share it. It's no good just sitting on a treasure trove of dust-gathering information, Smaug-style, and not putting it to good use. That old data folder might just contain a few nuggets the agency can leverage, and it'll save them time and energy in driving the campaign forward.
And, finally, it's a good idea to have one dedicated point of contact, rather than attempting to liaise with the entire PPC team. You don't want to be juggling communications from multiple footsoldiers – know that they're doing their thing, and limit your contact to the General, in this case your PPC campaign manager.
Trust us, you'll avoid a boatload of miscommunications and misunderstandings, and it'll save everybody a whole stack of time –  time that the PPC agency can use to turbocharge your new PPC campaign to greatness.
Take a look at our Brainy Academy topics and discover something new about digital marketing! Whether you're here to learn about SEO or eager for insight into top PPC techniques, we've got the resources to help you master your chosen specialism.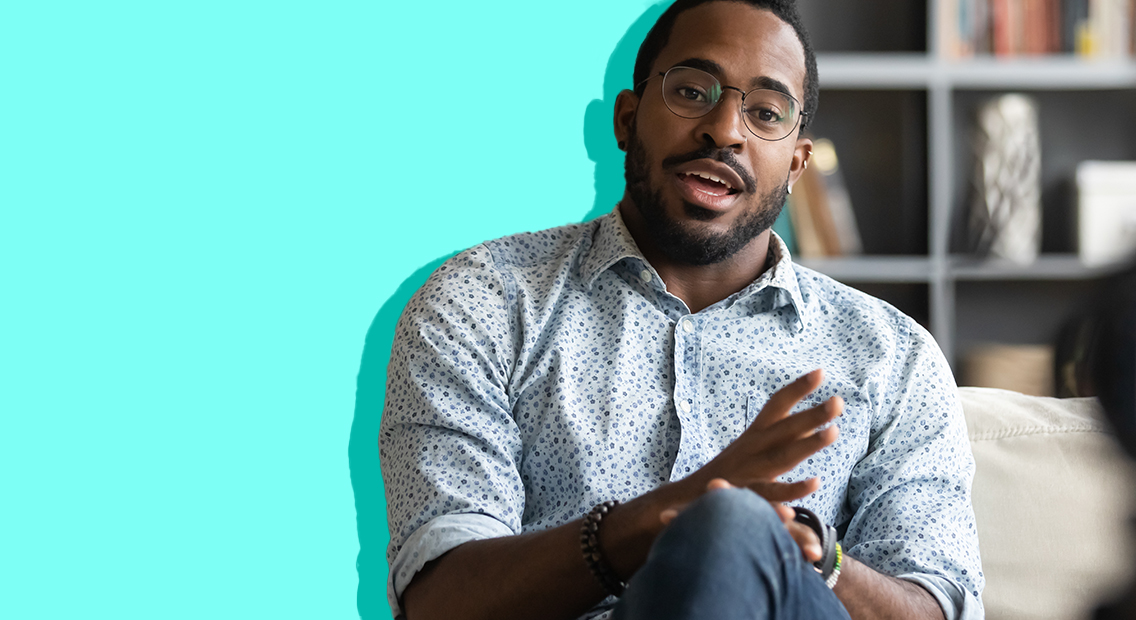 Learn SEO with Brainy Academy and start generating some high-quality organic traffic to your website.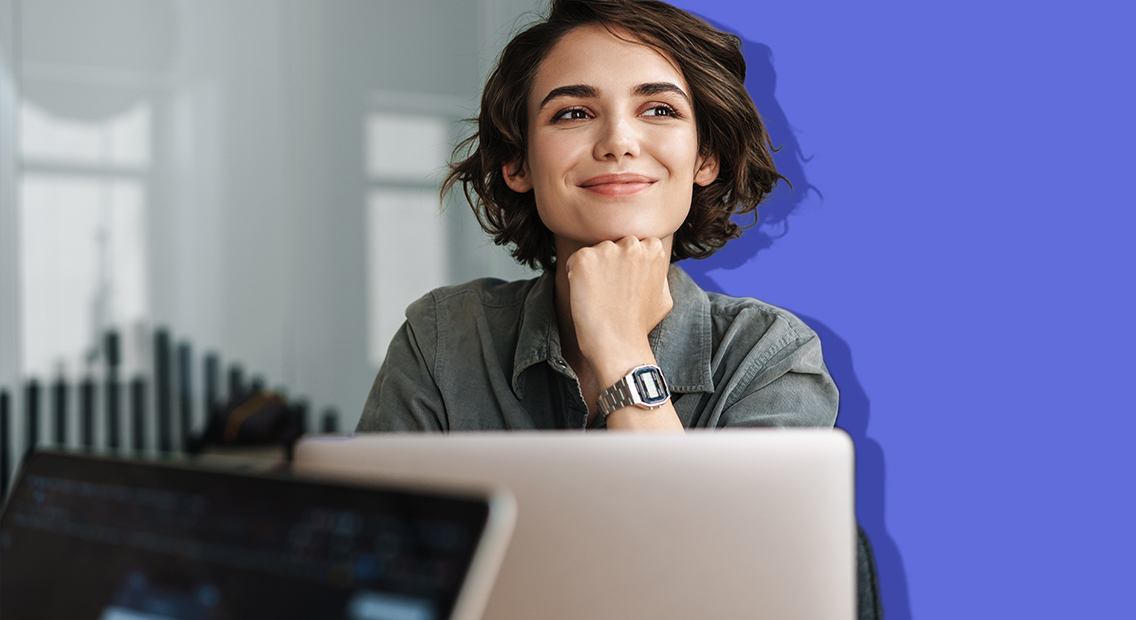 Learn PPC with Brainy Academy and start generating leads & sales from Google Ads and paid search advertising.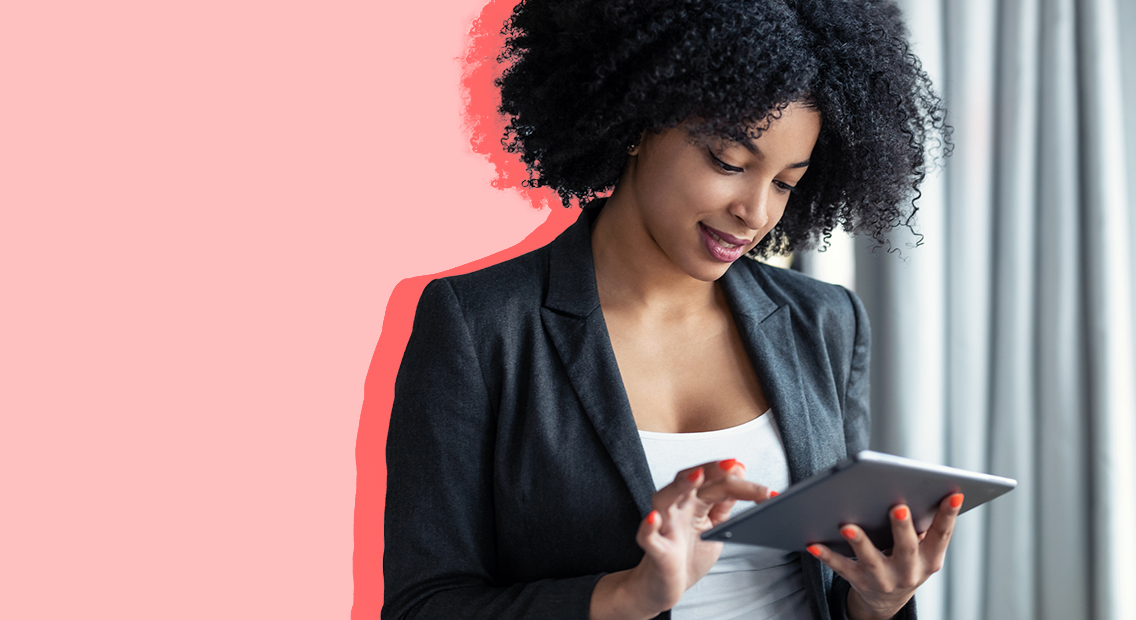 Learn social media advertising with Brainy Academy, and turn your social platforms into revenue-driving lead generation channels.