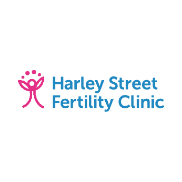 Our SEO Brains doubled website traffic for a top London fertility clinic
Harley Street Fertility Clinic asked The Brains to help them generate additional organic traffic via SEO. As a leading London fertility clinic, HSFC needed to produce content that raised brand awareness, engaged their target audience and helped drive visibility for the clinic. A London focus on traffic acquisition enabled our SEO Brains to protect conversion rate and drive new client acquisition while increasing traffic. Over the course of a year, we turned organic search from a secondary channel to their top traffic driving channel, responsible for 51% of all traffic. Organic traffic increased by 65% YoY (Jan-Dec 2021 vs Jan-Dec 2020), thanks to our smart content optimisation and production strategy.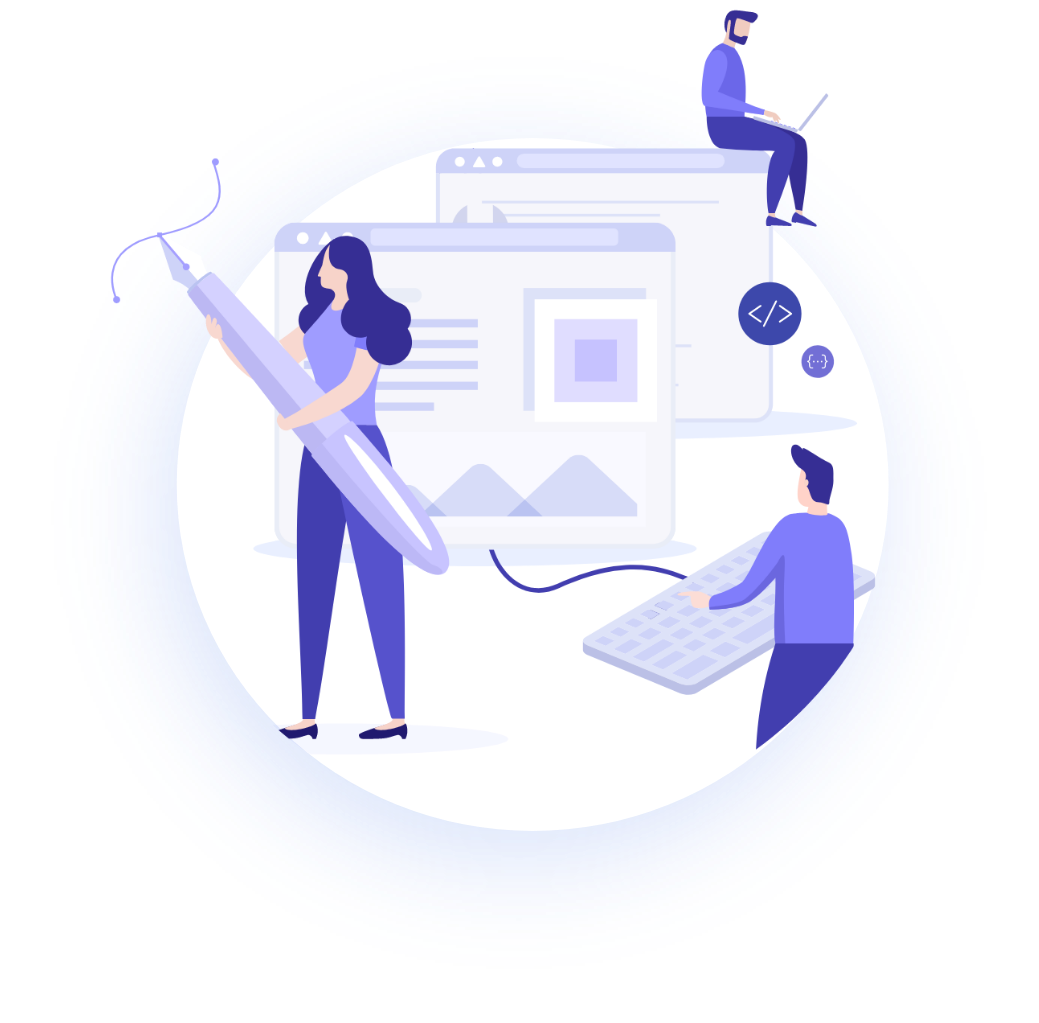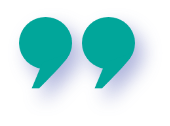 For fertility clinics and healthcare organisations, driving relevant, converting, local traffic via SEO is a very important digital marketing tactic. The right SEO strategy can help clinics grow much faster.
HSFC is a leading London fertility clinic that wants to attract new clients and grow faster
The Brains provided content-focused SEO services, helping HSFC to more than double their organic traffic over the course of a year
The local-first strategy we employed helped HSFC to secure new clinic clients.
Boosting visibility via high performing blogs optimised for long-tail key terms helped the client to achieve their awareness and conversion objectives.
A mix of client stories, testimonials, case studies and helpful content helped reinforce the family-style nature of the clinic and showcase their success stories.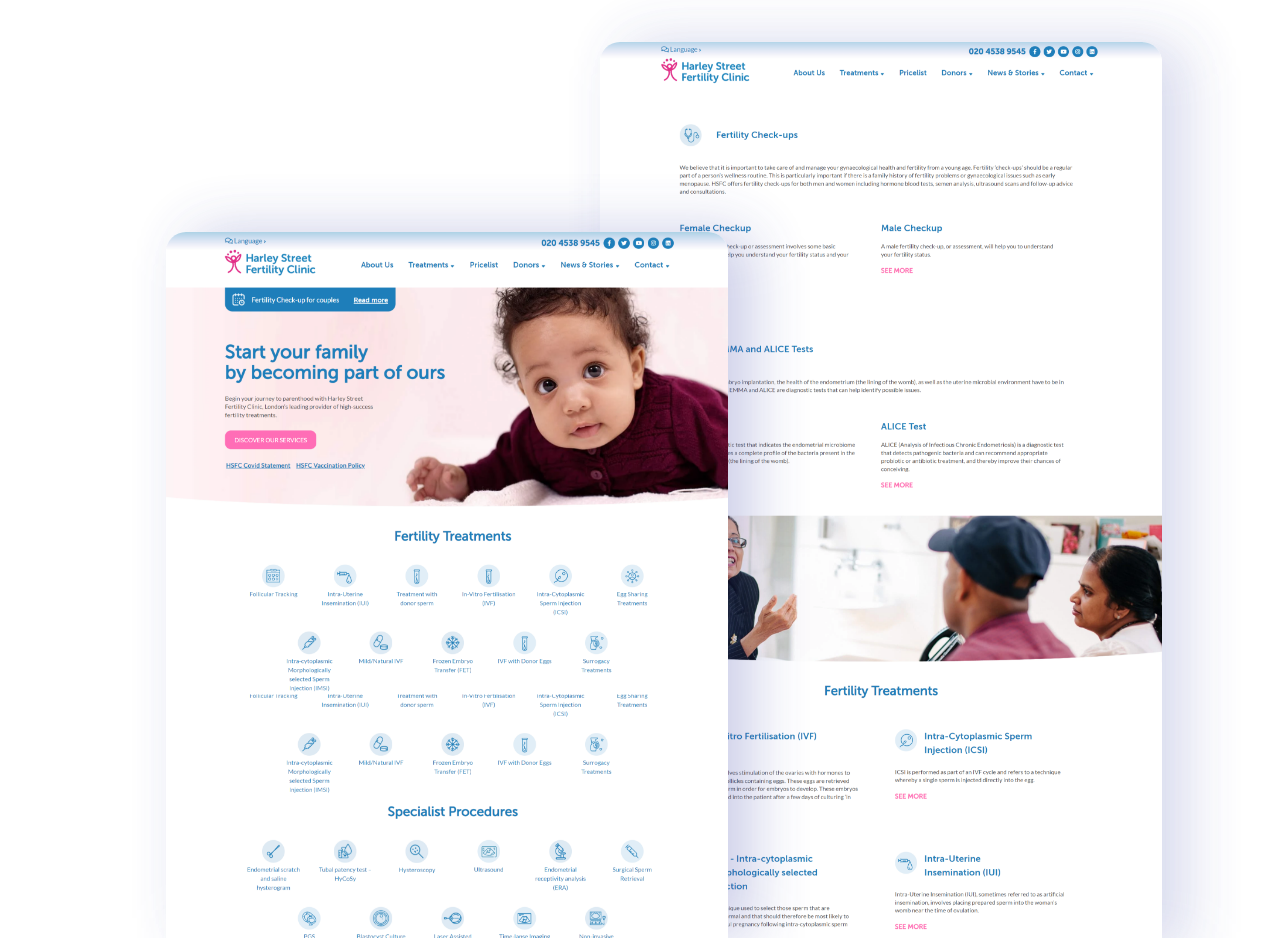 Since we activated their SEO campaign, our client has seen…
A 65% YoY increase in organic traffic
An 84% increase in backlinks
Over 1.8k additional top 100 rankings
Speak with a Brainy strategist about your marketing goals
Book a free digital marketing consultation
Consult with a leading London agency on your marketing goals
Receive free advice and recommendations on how to achieve them
Get an idea of next steps for your marketing strategy
HSFC needed to attract new customers for their prestigious Harley Street-based fertility clinic. They knew that organic search had the potential to be a cost-effective way to drive meaningful growth, without the need for high advertising budgets. By tapping into the right content strategies, link building approaches and technical enhancements, we were able to help them grow sustainably over time, and turn their website into a lead generation funnel that helped them outstrip their competitors for awareness in the local area. We continued to build demand for their services during lockdown, and prebook appointments for when in-person services resumed.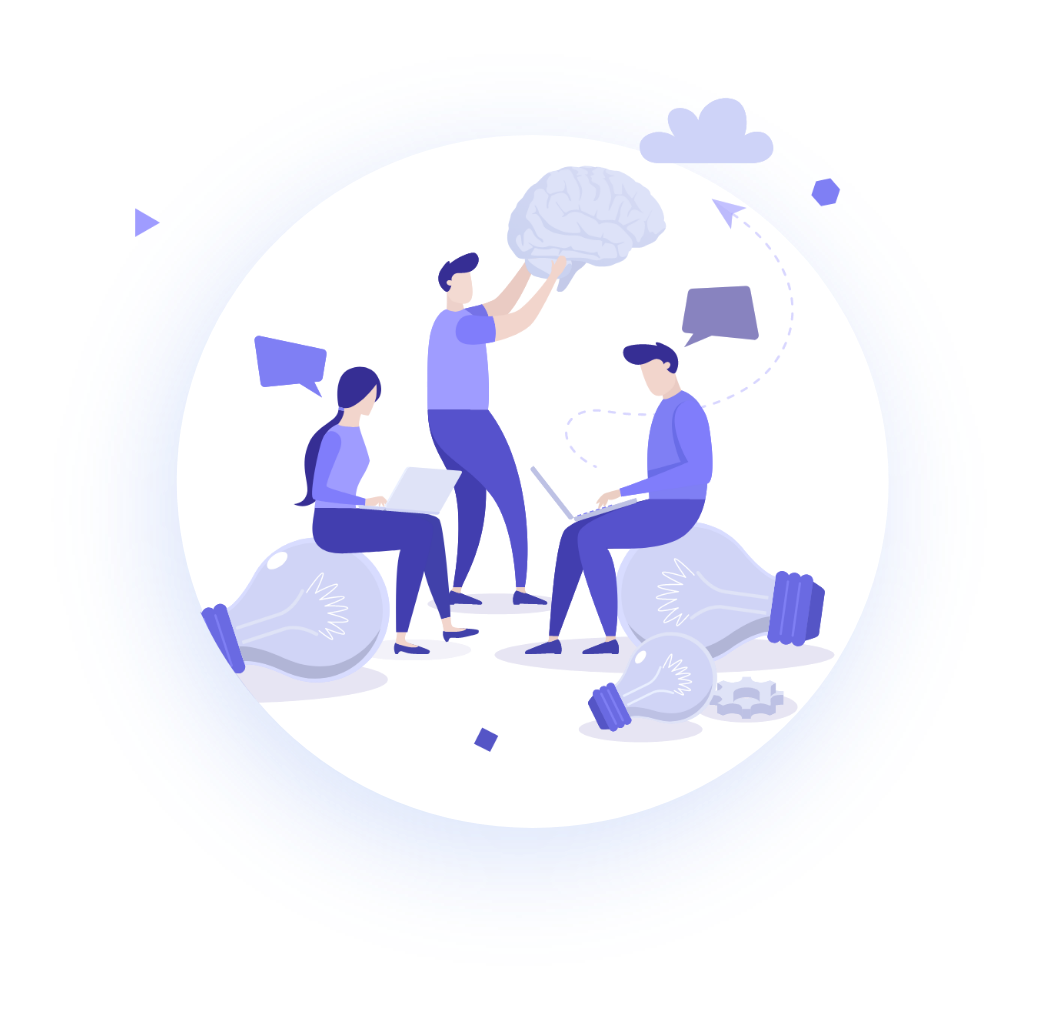 65% YoY increase in organic traffic
Over 1.8k additional top 100 keyword rankings
84% increase in size of backlink profile
Organic search was one of the most successful prongs of our multichannel marketing strategy for Harley Street Fertility Clinic. By combining SEO with paid marketing strategies, we were able to tap into demand for the clinic's services and make our awareness-driving campaigns incredibly cost-effective.
Paid advertising was already in place when we started our SEO campaign, so we took the learnings from those campaigns to help us define HSFC's target personas and conducted kick-off workshops with our SEO and content strategists and HSFC's internal team, to identify topics of interest for their target audience, and to discuss objectives, goals and KPIs.
A six-month strategy was set that focused on content optimisation, utilising HSFC's client stories, blogs, podcasts and supporting content to boost visibility and generate demand.
Technical enhancements were made to the website that boosted the performance of SEO and paid media channels, with our UX, CR, SEO & PPC strategists working together to tweak, hone and enhance the website and boost conversions.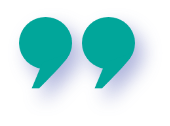 Persona-driven content marketing really helped us to deliver exceptional performance for HSFC, both on the paid and organic side. With our hive team all sharing strategies and using different channels to ensure an exceptional result, we were able to dramatically boat website traffic, awareness and growth.
Domenic Staelberg
Client Services Director at The Brains
We regularly analysed data from the SEO and paid media campaigns to finesse targeting, messaging and approaches. Our work enabled the client to onboard new patients, raise awareness and drive visibility among a local audience and with those that were interested in attending virtual appointments during the pandemic.
Do you need help with your SEO strategy?
Get in touch with us to find out how we can help your company thrive!