Robo Advisory app quickly builds market share
The client is one of Europe's first RoboAdvisors. Founded in 2014, they help retail investors access the stock markets thanks to their passive smart ETF investment strategy, which is managed automatically/robotically. In 2017 The Brains were asked to help the company grow into the dominant European Robo fund. Since the company was only recently FCA regulated it was important to acquire new users of the service without direct solicitation, according to FCA rules.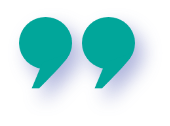 The Brains have done great work for us and helped us transition from startup to industry leader. Would highly recommend!

Using a combination of SEO, digital PR and sponsored content, The Brains were able to get the company into pole position on the App store. The company was featured in the most prominent financial publications and re-shared on social media, leading many retail investors to sign-up for either free practice accounts or to commit money for management.
Our work has enabled the client to become one of the most popular Robo-Advisory apps in Europe, with over 200,000 downloads.
Growth Marketing Services Tailored To Healthcare