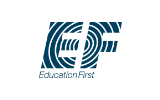 Education leader expands new iniative across multiple geographies
The client is a international education company that specialises in language training, educational travel, and academic degree programs. They have developed the world's first free standardised English test, offering a quick 15-min test and a 50-mins test that provide people with a free personalised online English certificate, which they can easily add to their CV or LinkedIn profile. The client approached The Brains to run their paid social campaigns and help them acquire users to take the tests.
Results after 4 months of working with us
4.3x
return on investment
CPA reduced by
72%
over first 3 months
The client had run previous social campaigns with minimal budget and not seen strong results. With little data to build on, we gathered data and established benchmarks. Our strategy was to onboard people to take the 15 min test and then upsell them on the longer test afterwards.
After 10,000 tests were complete we analysed the initial data and restructured the campaign accordingly. The campaign was run across 5 different countries and users behaved differently in each geography, so it was important to keep the data clean and not cross-contaminate look-alike audiences.
With KPIs established, we then optimised against cost per test and cost per acquisition. After 6 months, the client had a 4.3x return on investment and was able to roll the test out to an additional 7 countries.
Growth Marketing Services Tailored To Healthcare