Amazon sponsored advertising
Get your ads seen on Amazon, the world's largest ecommerce platform! The Brains specialises in Amazon sponsored ads management, and can help you target the right audiences with product, brand, video or remarketing ads that drive incredible ROI. Speak with us today about getting started with Amazon ads.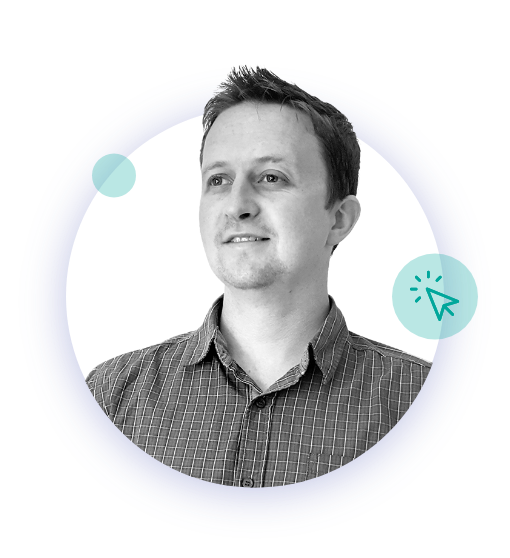 "Amazon's ads platform gives your business access to over 300 million potential customers worldwide. If you aren't advertising on Amazon already, now is the time – before your competitors do!"
– Mike Moodie, Director of PPC Services, The Brains
Generate unbeatable ROI from your Amazon sponsored ads campaign
The Brains is London's leading Amazon ads agency. We manage and optimise the ROI for Amazon sponsored ads campaigns that drive unbeatable ROI, harnessing the power of data insights and clever automations to optimise for conversions.
Our Amazon ads experts improve your campaigns from day one, thanks to our integrated approach to Amazon advertising. We're experts in PPC on Amazon and are able to recommend the right options for you, based on your needs and budget.
We're experts in managing Amazon sponsored products, product ads, sponsored brand ads and sponsored display ads, as well as Amazon video ads.
You can hand over the keys to us and let us optimise your campaigns based on the products you're marketing, the keywords you're targeting and the intricacies of your targeting needs.
We collect extensive data on how your campaign is performing and report regularly, tweaking and fine tuning as we go to maximise metrics like page views, add to cart and engagement.
We're utterly transparent and flexible in how we work with you – no long term tie-ins or hidden red tape, just a great working partnership that plain works!
Book your complimentary consultation
 Ready to chat? We offer complimentary initial consultations to discuss how our Amazon advertising services can help your business.
Amazon sponsored advertising management services at The Brains
Amazon is one of the most popular websites globally, not just for eCommerce but also for video and music streaming, amongst many other services, and as a London's leading marketing agency, The Brains understand Amazon's potential for advertising.
Like everything we do, we're laser-focused when it comes to Amazon sponsored advertising to ensure that every ad campaign we work on gets placed in front of the right target audience to maximise results.
Before beginning work on your Amazon sponsored ads campaigns, we will check out your product listings, to make sure they are optimised for conversions. We may suggest a few tweaks to really ensure maximum ROI from your ads, such as ensuring that product titles and descriptions include relevant key terms, and that images are of sufficient quality.
Once all your products are set up and good to go, we'll discuss the different Amazon advertising options with you – there are lots of ad formats to choose from, each with their advantages and challenges, including Sponsored Brand ads that allow you to feature your brand logo, headline and up to three products, and Sponsored Display ads that adjust bids automatically based on the likelihood of conversion and are generated on a cost-per-click basis. Most of our clients opt for Amazon Sponsored Product Ads, which place your product on the first page of relevant search results, and provide a powerful average conversion rate of almost 10%! Should a different Amazon advertising option be better for you, we'll always recommend the right approach, based on your budget, target audience and product type.
Before any activity starts we always ensure your Amazon sponsored ad campaigns are set up for success, carrying out a bulk upload to generate a feed, which can be used for your campaign. We carefully plan, create and test content, tweaking where necessary, and keep a close eye on budgets, ensuring that each bid is within target and optimal for CPA, while working to reduce your cost-of-sale as far as possible.
Once your campaign is active we'll regularly report on performance, recommending potential campaign tweaks and enhancements that are likely to generate even better results! We keep a close eye on conversion rates, assessing whether we need to spread your budget further to generate ROI, or if we need to switch things up with different targeting.
No matter your product niche or target audience, if you sell on Amazon, then Amazon Sponsored Ads are a cost-effective online advertising method that is well worth a try.
Sounds interesting? Speak to one of our experts today!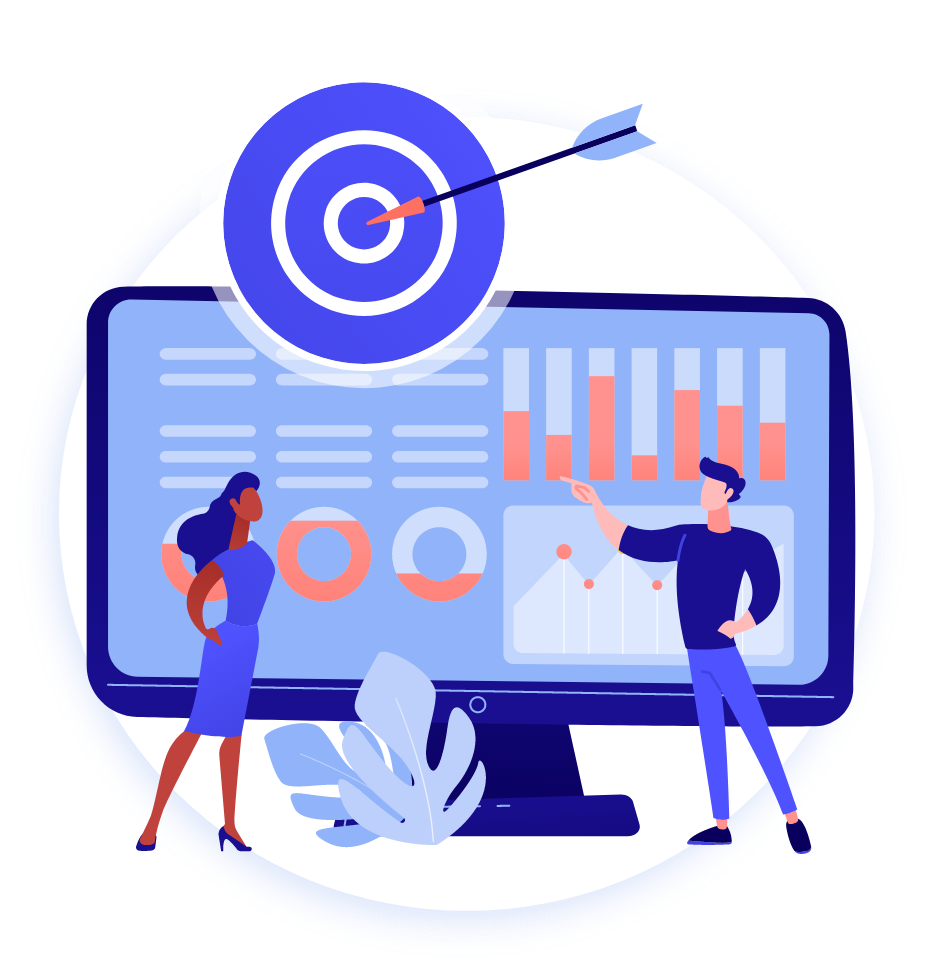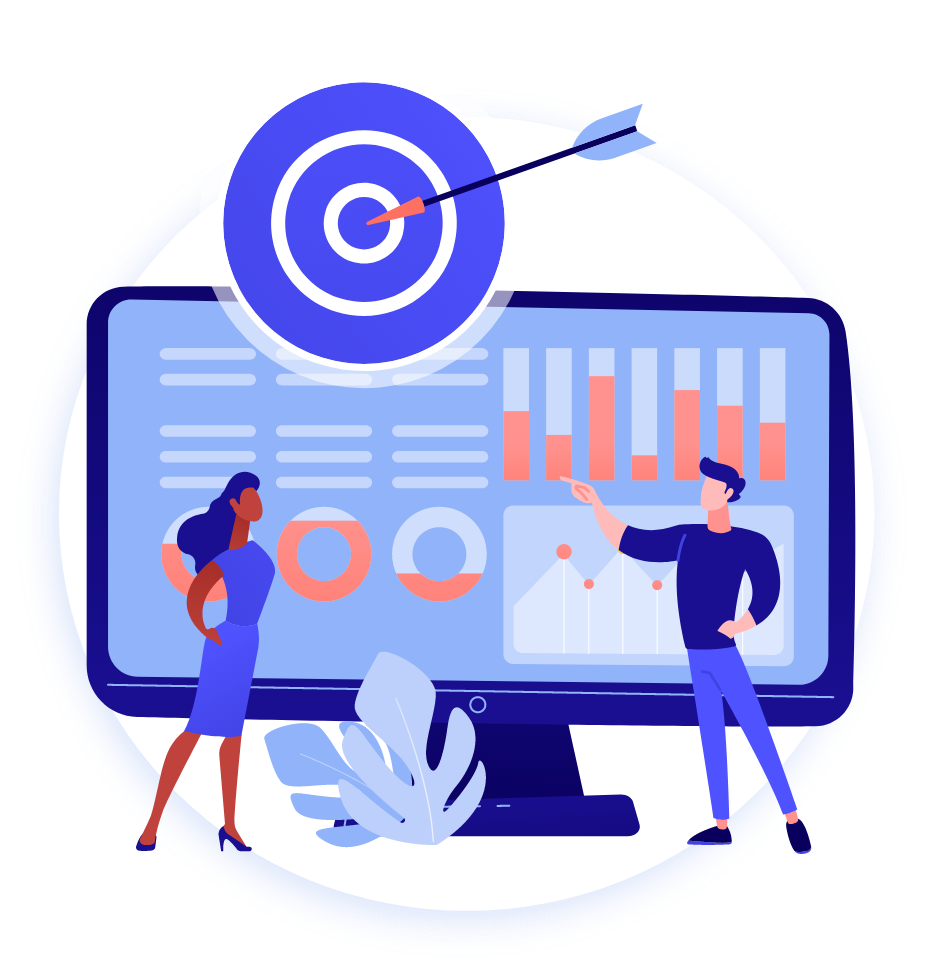 Is Amazon advertising right for my business?
In short – if you're trying to sell a product online, you can benefit from having a well-crafted Amazon ad campaign. Amazon is home to 300 million regular users from all over the globe, so if you're not advertising on there, you're missing out on a lot of potential revenue!
Amazon advertising works on the same principles as PPC (pay-per-click), so you only pay when someone engages with your ad, making it an incredibly cost-effective way of advertising your products. The average cost per click comes to around £0.25, so the potential for a good quality ROI is big, especially if you hire a good quality Amazon sponsored ad management agency.
How can The Brains help me with my Amazon sponsored ads?
At The Brains, we have all the right tools for maximising Amazon-sponsored ad results because we have been market leaders in PPC advertising for years. We know where to place your ads so that your target audience sees them to ensure that none of your budget goes to waste.
Our clients typically see a significant increase in ROI and a clear reduction in marketing costs when working with us. Do you want to know more about Amazon sponsored ads or how The Brains can help manage your Amazon sponsored ads? Speak to one of our experts to find out more!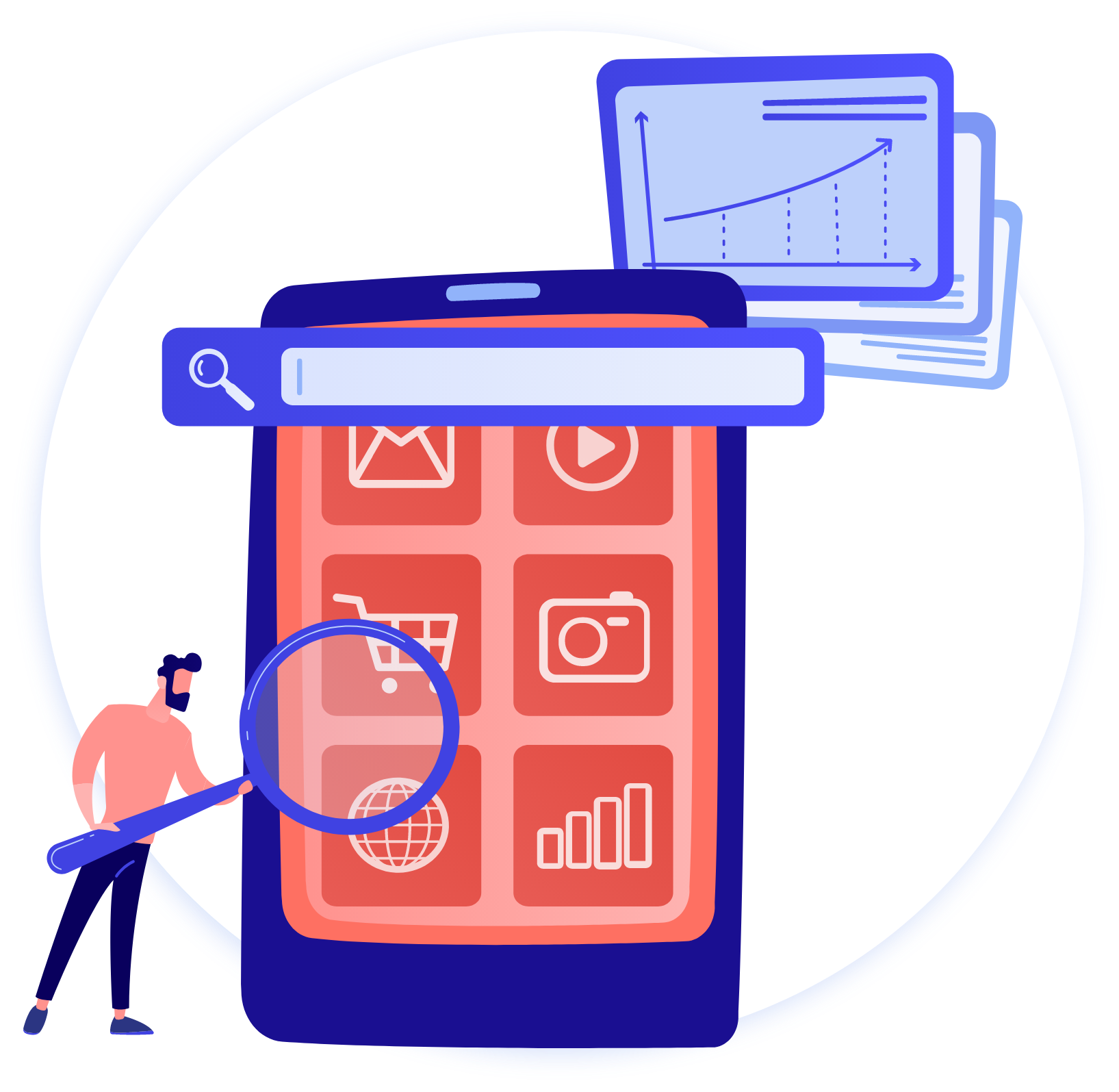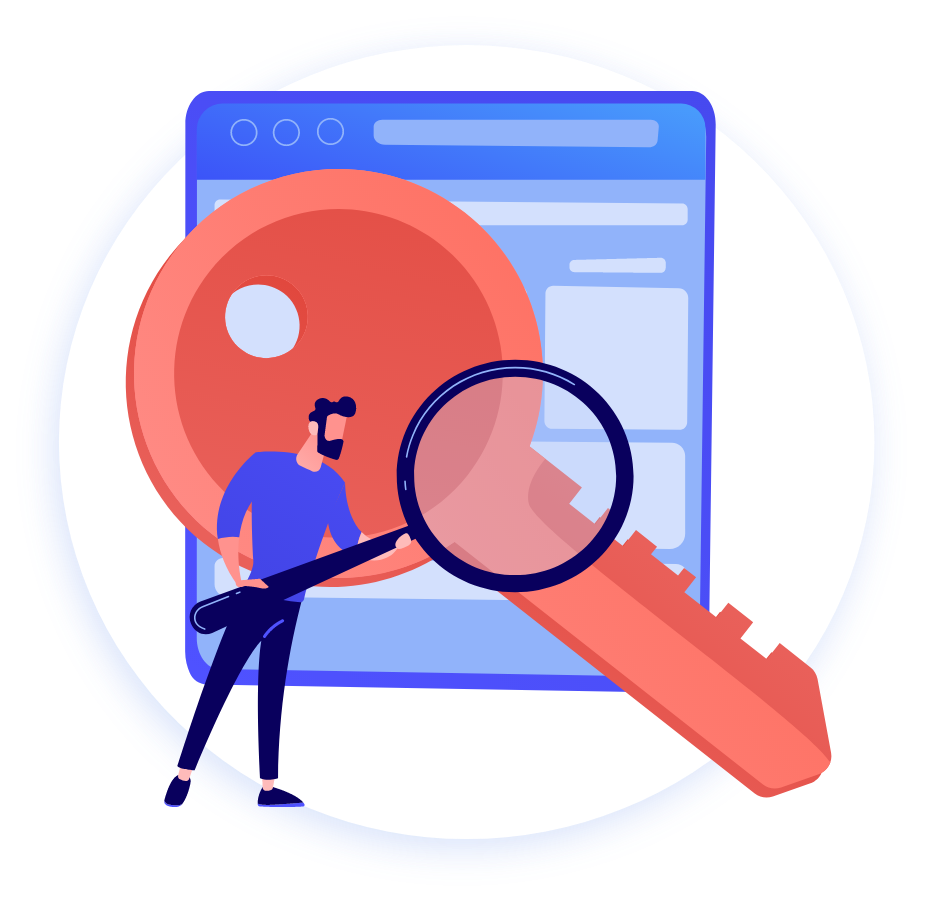 Benefits of hiring a Amazon sponsored ad management agency
When it comes to Amazon sponsored ads, it's all about ROI, and there's no better way to ensure a good ROI than by hiring an expert agency that has experience in generating excellent results.
By hiring an agency like The Brains, you're not just hiring an expert Amazon sponsored ad management agency; you're hiring an agency that knows PPC, eCommerce, and SEO inside and out. All of which play a role in a successful Amazon sponsored ad campaign. Want to know more?
Let us help you grow faster:
Discover the full range of digital marketing services from The Brains
We create conversion-driving online advertising campaigns that generate leads, sales and revenue.
Our Facebook, email and LinkedIn lead generation services have helped hundreds of businesses to grow faster.
We build beautiful, conversion-driving websites, optimised for users and search engines.
Our resident SEO experts will optimise your website to ensure you rank well in search engines.
Our Facebook, LinkedIn and Instagram specialists will amplify your online presence.
Our marketing automation services make it easier for you to manage campaigns and data.
We create content that drives awareness, increases leads and maximises conversions.
Our CRO specialists identify ways to improve your website and drive more conversions.

Amazon sponsored advertising FAQ
What are the benefits of Amazon sponsored advertising?
You might be thinking that advertising on Amazon is a waste of time and money if you're not a massive company with a multi-billion dollar marketing budget, but you'd be wrong!
Amazon sponsored advertising is one of the most cost-effective ways to advertise your products due to its working on PPC principles (Pay-Per-Click.) So, you only pay when someone engages with your ad.
In addition to working on a PPC basis, Amazon sponsored advertising has a number of other excellent benefits:
Amazon's audience is global.
Amazon is incredibly mobile and tablet friendly.
Amazon make your success reports easy to access and digest
Why is Amazon sponsored advertising cost-effective?
The key to Amazon sponsored advertising being so cost-effective is that you pay for clicks and not impressions. Users have to engage with your advert in order for you to spend money.
With this feature combined with an expert Amazon sponsored ad agency, you can potentially see huge ROI and revenue.
What makes The Brains different from other Amazon ad management agencies?
The Brains is an Amazon ad management agency that has worked with a number of eCommerce businesses to generate excellent ROI from well crafted and strategically placed Amazon sponsored ads. We know PPC inside and out and we know how to get the most out of your budget to ensure that our clients achieve excellent results.
Can I do my own Amazon advertising campaign?
Yes, and No.
Amazon has made it easy enough so that most people can create simple Amazon ads, but the real question is, "can I achieve excellent results from my Amazon advertising campaign if I do it by myself?" And the answer to this is most likely, no.
In order to generate excellent results from your Amazon advertising campaigns, hire an agency that understands the hidden complexities and how to generate the best ROI possible.
Although some businesses are hesitant about paying an Amazon sponsored ad management ad agency, it can pay off in the long run and save lots of time and energy trying to figure out how to get the best results. Our clients typically see:
Significant improvements in ROI.
Up to 50% reduction in marketing costs.
Excellent return on investment.
Ready to start your next Amazon sponsored advertising campaign?
Contact our international SEO agency today to enhance your website's global prescence
Book a free digital marketing consultation
Consult with a leading London agency on your marketing goals
Receive free advice and recommendations on how to achieve them
Get an idea of next steps for your marketing strategy