Google ads campaigns
The Brains is London's no. 1 Google Ads agency, delivering unbeatable ROI with laser-focused PPC campaigns. We're Google Ads (formerly AdWords) experts, and our proven track record spans the B2B, healthcare, ecommerce, finance and technology sectors. If you're looking to drive revenue through cost-effective online advertising, you've come to the right place.
Keyword research
Any Google Ads agency will have to complete extensive keyword research to kick off a client's campaign, and at The Brains, our specialists know everything there is about finding relevant and valuable keywords. No matter what your service or product, we'll work to understand your KPIs and target customers inside-out so that you're always getting the most out of your budget.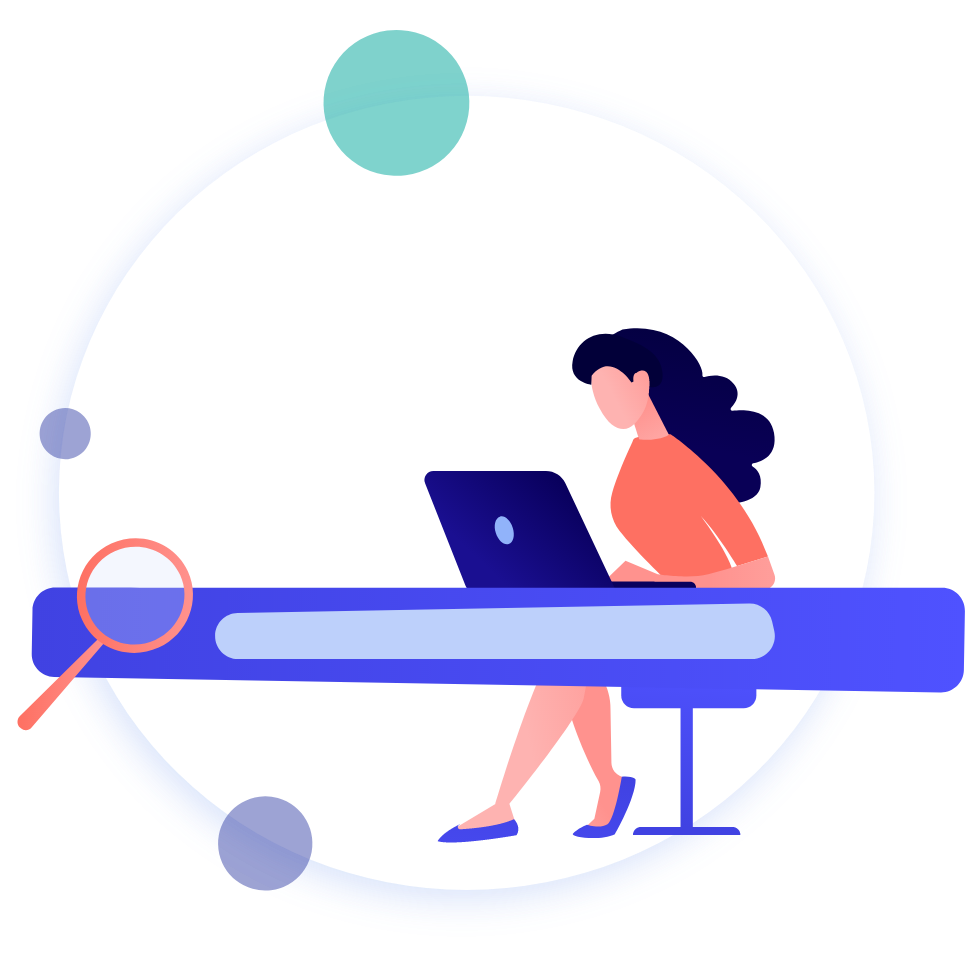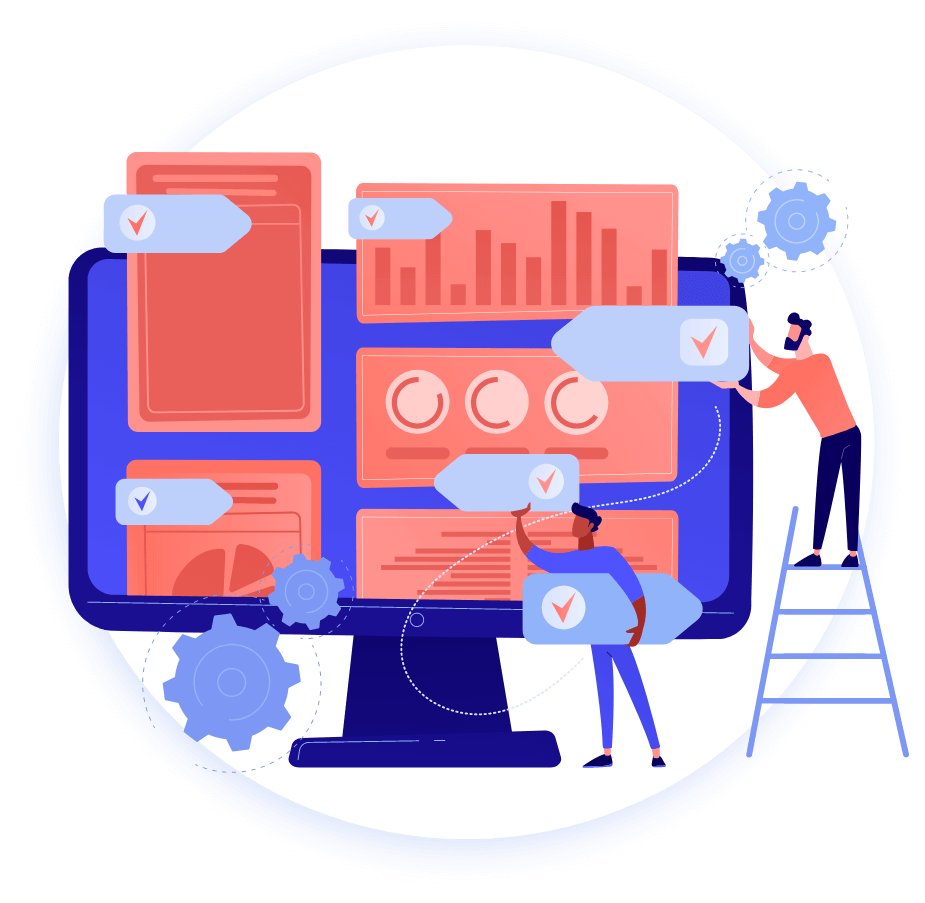 Campaign and ad creation
Our intuitive content creators can tailor your ads specifically to certain search terms so that you're only ever paying for highly qualified traffic. We also monitor ad responses and continuously A/B test to maximise performance and ensure the highest possible ROI. Our structured approach has clear goals and our ongoing testing ensures consistent improvement.
Conversion tracking
There's little point driving traffic to a page if it's not converting, which is why our conversion tracking is finely tuned to make sure we're chasing the right goals. As collaborative partners, we work with you to ensure we're delivering tangible results with each Google ad we run. We understand our client's budgets and always have your short and long-term goals in mind when we're devising your strategy.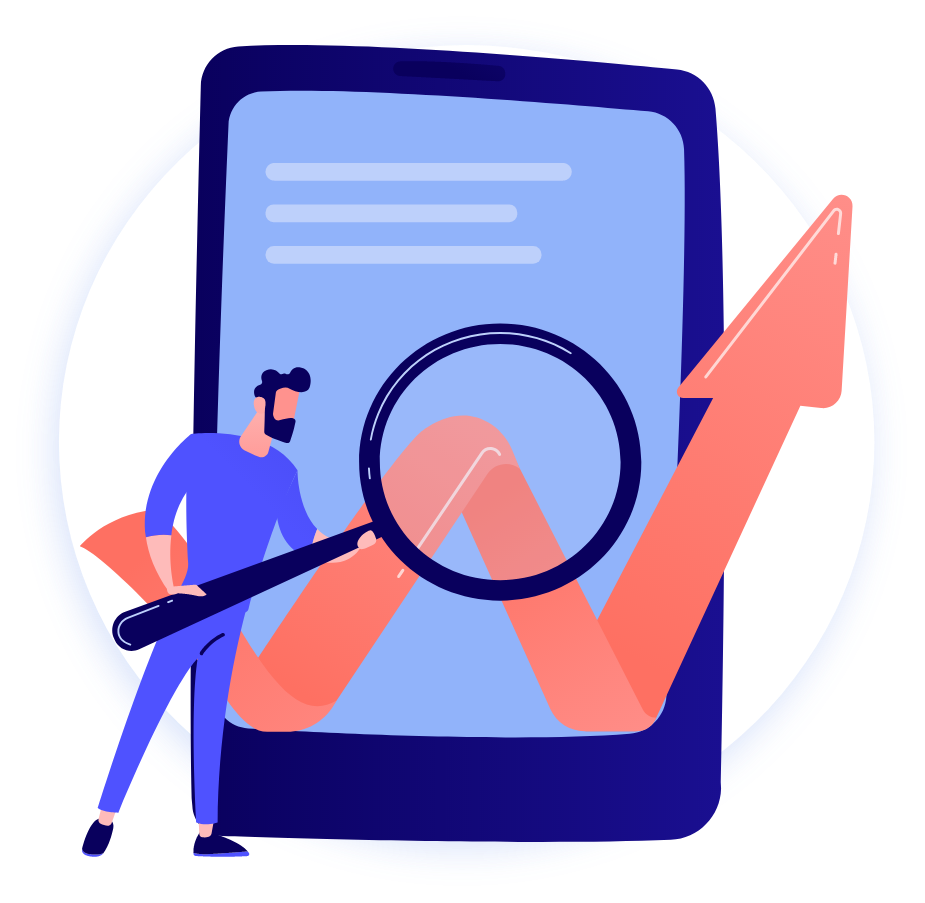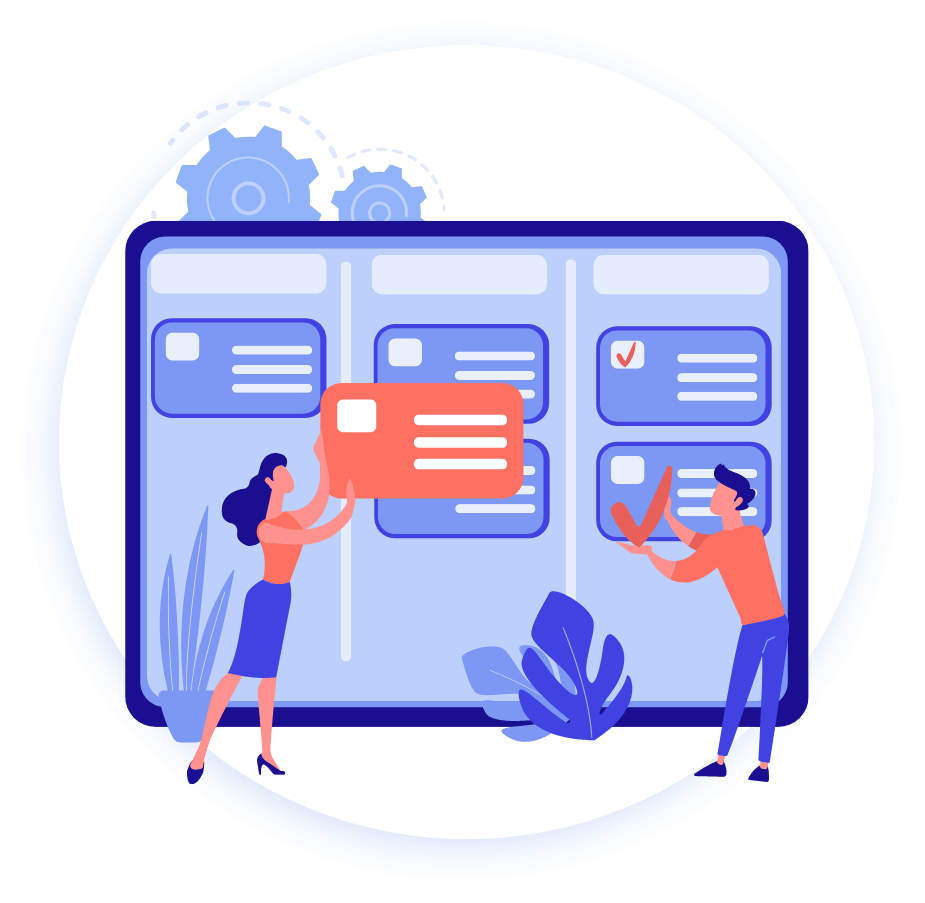 Account management
Our data-led approach to Google Ads is guaranteed to give you a significant advantage, but we don't solely rely on data. We don't set and forget campaigns, leaving Google's AI to run them for you, and we don't just send you an automated report once a month. The most successful Google Ads campaigns rely on human input, and that's why you'll have a dedicated account manager assigned to your campaign to keep track of the performance of your ads, suggest changes and monitor spend. Having more than one perspective on your campaign is particularly valuable when you're trying to stand out in a saturated market.
Generate more leads
On average, our Google Ads campaigns deliver 45% more leads and sales within 3 months.
Save time
We take care of the strategy, targeting, creative and monitoring for you, giving you more time to focus on your business.
Increase brand engagement
Our clients see a significant increase in follower engagement when working with us.
What do clients say about us?
Get your FREE Google ads consultation
Ready to increase brand engagement and drive demand for your services? Speak with a Brain about our Google Ads services today.
Google AdWords advertising at The Brains – how it works
As a full-service digital marketing agency, we're proud of our expertise in online advertising. And, unlike other companies, we don't stop at social media — on average, our PPC campaigns deliver 45% more leads and sales for our clients in the first three months. If you're looking to increase sales and maximise brand awareness with the help of a Google Ads agency, consider your search officially over.
If you're not sure where to start, fear not: we offer a free consultation so that you can discover what your business needs to thrive in today's online world.
What is Google Ads advertising?
The job of a Google Ads agency is creating structured, reliable campaigns containing ads for laser-targeted promotion across the web. The first step is keyword research — finding the right commercial keywords that are being searched for by your audience and planning how they can be used in the campaign. This process never ends, as successful campaigns need to be continually optimised to stay fresh. This means removing keywords that aren't pulling in the most qualified traffic and experimenting with new approaches to deliver more revenue. We use these keywords to create targeted, engaging ads, and at The Brains, we use just one keyword per ad group. This allows us to tests hundreds of ad groups and gauge the effectiveness of each, ensuring your ads are performing well and bringing in results as early as possible. We can also create or optimise the landing pages these ads will point to and will continually monitor how these perform, as a great set of ads is nothing without a high-converting page that gets users to take your desired action.
Our approach – your specialist Google Ads agency
We take a data-led approach to your campaign, which gives you a tactical advantage over your competitors. Our constant testing means that any errors are quickly resolved, while our extensive keyword research strategy sets us apart from other paid search agencies. Our data analysts, copywriters, account managers and Google Ads experts are the best in the business, and together, we bring our client's campaigns to life and achieve brilliant results.
Our service offering – Google Ads management for unbeatable results
Nobody likes to be in the dark, especially not when you're paying per click. Our collaborative partnerships are built on trust and transparency, and we always ensure we're squeezing the maximum opportunities for conversion out of our clients' budgets. Our Google Ads campaigns include in-depth and ongoing keyword research and selection, precision ad copy creation and optimisation, gorgeous landing page design, expert ad implementation and targeting, and easy-to-understand reporting. It's all overseen and managed by our dedicated and eagle-eyed account management team to give you a complete beginning-to-end package. With our proven track record of delivering 5x ROI, you can rest assured there's no better agency to trust with creating and running your Google ads.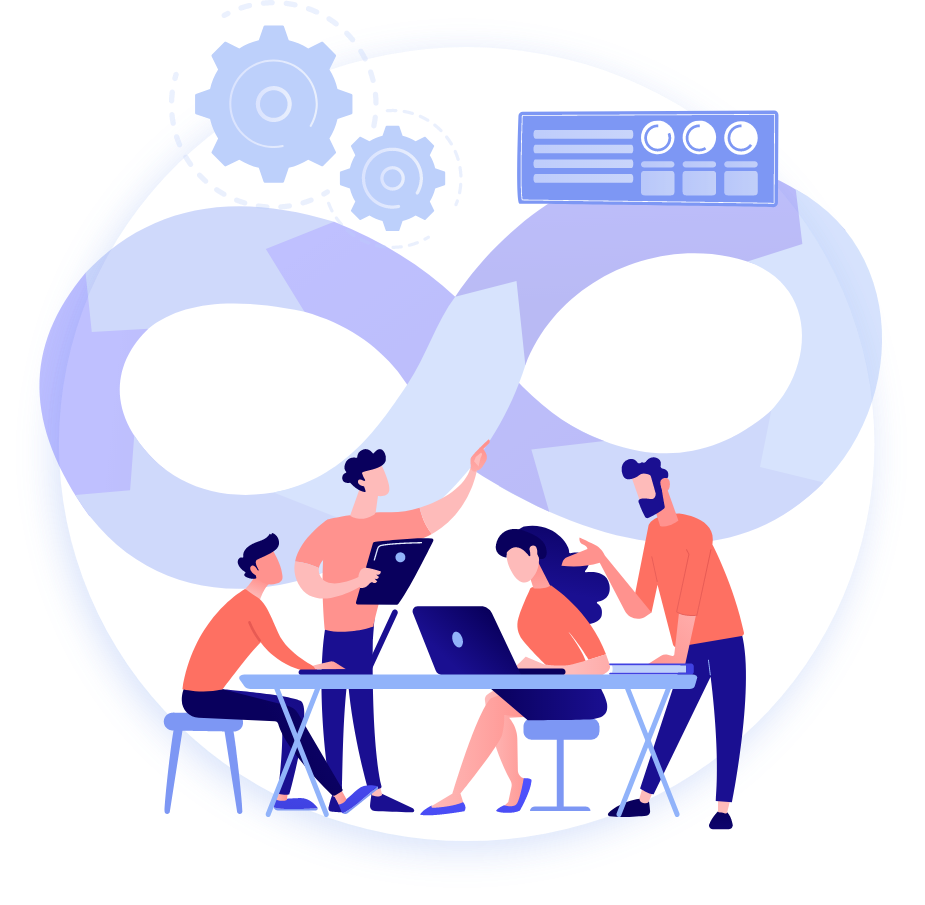 The key benefits
Your average Google Ads agency might focus entirely on keyword research, but at The Brains, we look at the bigger picture. That means designing your campaigns with your short and long-term business goals in mind. In practice, that doesn't just include conducting extensive research and creating irresistible ads but also redesigning your landing pages to ensure your prospects get everything they need to make the purchasing decision, and making it as easy as possible for them to convert. We'll capitalise on every opportunity to secure a conversion, leaving no stone unturned and guaranteeing outstanding results in the shortest possible time.  
What is a Google Ads agency?
Google Ads agencies specialise in developing Pay-Per-Click (PPC) advertising strategies. These can include the text ads you see at the top of most Google search results pages, video and app ads, product ads that run on the Google Shopping network, and banners (also called Display ads) that can appear on thousands of websites across the web. An agency will conduct extensive keyword research and come up with engaging, conversion-focused ad copy that conveys the client's USPs and resonates with the target audience. Conversion tracking, ad extensions and account management will also come into play — our talented teams at The Brains will ensure you're always in-the-know when it comes to monitoring the performance of your ads.
Why do I need an agency to help with Google Ads?
The Google Ads interface, along with all the different advertising options, can be intimidating, and business owners going down the DIY route often feel overwhelmed. Seeking the expert management of an agency lets you leave all the technicalities to us so that you can get on with running your business. We'll do the research, strategising and implementation while you sit back and watch the leads roll in. It's that simple!
What does Google Ads advertising cost?
The cost of a Google Ads campaign varies depending on your business and advertising goals. The main thing to remember is that with The Brains, you'll always get a comprehensive advertising strategy that makes the most out of how much money you have to play with, whether you're looking to keep to your tight budget or splash the cash on a huge campaign. For a more detailed look at how we could help you, and to get personalised advice, book a free consultation with one of our Brains.
Can I successfully advertise on Google and other online channels at once?
The greater your online reach, the more opportunities you have to convert prospects, so advertising across multiple channels at once can give you a significant advantage over your competition. However, we'd always recommend seeking advice from a Google Ads agency first. At The Brains, we can advise you on not only your content strategy but also how to approach your campaigns and monitor them to achieve the best results. If you're looking to run Google ads in addition to an SEO campaign, this becomes even more vital, as you don't always want to be paying for traffic you're already attracting organically. We specialise in social media content creation among other marketing must-have services — browse our website for a full overview of how we can help grow your business.
Shouldn't I just run my own Google Ads campaigns, as it's cheaper?
Anyone can run a Google Ads campaign, but it takes marketing professionals to do it well. Poorly targeted ads or expensive or irrelevant keywords can quickly drain your budget without returning any leads. It may seem cheaper to take the DIY approach, but a lack of ROI will ultimately end up costing you in the long run. To run a successful campaign, you need data experts, strategists and content professionals.
How do I generate ROI through Google Ads?
We have an impressive track record of generating, on average, 5x ROI for our clients, but how do we do it? Well, we certainly couldn't do it without our talented team of data analysts and tech-savvy strategists. Plus, we're always monitoring, tweaking and improving our ad campaigns, so that as Google changes, so does our approach. We're always one step ahead, and it shows.
Got questions or queries about our Google Ads services?
Get in touch
Please fill out the form below and one of our Lead Gen specialists will contact you shortly.