Beginners' Guide to PPC:


Learn PPC Step-By-Step with The Brains
Ready to learn about PPC and start generating more conversion-ready leads through your campaigns? This beginner's guide from our Brainy PPC experts will equip you with all the knowledge you need to set up and start running quality campaigns. Let's get started!
6,793 Words Till Next Level
Introduction to PPC
PPC (or Pay-Per-Click) is another term for digital advertising, popularised by Google Ads and its bidding and payment models. Unlike traditional media or digital PR, where you pay a lump sum to get a particular placement or spot before Marvel's latest summer blockbuster, PPC advertising is instead charged based on the number of clicks you get on your ads. There's a whole host of different factors that go into determining exactly how much a click costs you, but that's a topic for later on in this guide.
For businesses in any sector, PPC offers an unparalleled opportunity to reach potential customers at every stage of the funnel. You're able to target and attract users who are simply looking to find out more about the products or services you offer, those who are actively researching before making a purchase, and those who are ready to make a decision. Marketers who are looking to add a new string to their strategic bow would do well to explore the opportunities that PPC can bring.
Whether you're looking to reach more prospective customers, generate more high-quality leads or drive increased sales, PPC is a highly effective way of reaching those goals, fast.
The road to PPC mastery starts with a single step, and this guide is your skeleton key for unlocking the knowledge needed to create and manage high-performing PPC campaigns. With this guide in tow, you'll be a pro in no time.
Want to get to grips with some of the key terms before you dive in? Check out our PPC jargon buster!
How Much Of This PPC Guide Do I Need?
This beginners guide to PPC will cover everything you need to get started building powerful Google Ads campaigns, so we recommend reading through and getting to grips with the lot of it. It'll lay a solid foundation for you to level up your knowledge at a later date.
Each section will take you through a specific element of a successful PPC campaign, so take the time to fully revel in our Brainy knowledge before moving on! You can always come back if you want a refresher, or get in touch directly if you need further clarity. It's what we're here for.
Book a free PPC consultation
Learning the PPC basics is great, but if you'd like PPC veterans to handle your marketing for you, you're in the right place – and we'd be happy to oblige. Get in touch now for a chat about the magic we can make happen.
Chapter 1:
PPC 101
PPC advertising is one of two ways of appearing in Google Search results (SERPs). You have organic search, which is covered by SEO, and paid search, or PPC. In this guide, we'll be leaving SEO for the time being (although you can check out our beginners guide to SEO here for more) and focussing on paid search.
PPC placements are those at the top of the search results, easily identifiable by the little "ad" badge on the left hand side. They're (usually) the first thing a prospective customer will see when they're going through the search results, which means it's prime real estate that you'll want to be going after, regardless of your marketing goals.
PPC advertising can be used to achieve a whole range of marketing goals by reaching customers with well-tailored messaging when they need it most. Using broad keywords, enticing-but-informative ad copy and a reach-based bidding strategy, PPC becomes a perfect tool for building awareness in the early stages of the user journey. If lead generation is your game, you'll be prioritising optimisation of landing pages to drive form fills. Action-focussed ad copy and clearly signposted user journeys will be crucial for driving conversions.
So, how exactly do you appear for specific searches? Well, there's a whole range of different elements that come into play, and we'll be covering each of them throughout this beginners guide. In short, these are some of the key factors that determine whether your ad appears for a search:
Whether the keyword that the user types in is one of the keywords your campaigns are set to target
The maximum bid you have in place, which will be impacted by your bidding strategy
The quality of your ads; from your ad copy to your landing pages, and how well they relate to the particular keyword or search term
Whether the user fits in your audience targeting (if you have it in place)
'Landing page experience', which refers to the overall relevance of the landing page that your audience will click through to
To make sure you stand the best chance of coming top in the results and getting a strong click-through-rate (CTR), you'll need to factor in all of this when creating your campaigns.
Before we go into even more detail, here's a quick rundown of 6 key steps that we'll be covering in this guide that will help you to create ROI-focussed, lead-driving PPC campaigns:
Establish effective keyword lists by running keyword research to make sure you're targeting the searches most relevant to your brand and service offering.
Pick the most effective bidding strategy for your goals, for example if you want to prioritise reach or conversions.
Craft well tailored ad copy that's designed to both match the target keyword and suit your audience's search intent.
Outline any demographic targeting that might be important, such as location, ages, and interests.
Develop new, specialised PPC landing pages (or optimise your existing ones) so that they clearly correlate to the keyword they appear for, give plenty of information and trust signals, and include a clear CTA for your user to follow.
Ensure you have conversion tracking set up so that you can monitor how your campaigns are performing against your KPIs.
Sure, there's a lot to do, but a well laid out plan like this surely won't be set up to fail – especially if you seek support from an experienced agency like The Brains. So, if you feel ready to take the plunge, enhance your knowledge of PPC and up your advertising game, now's your chance. Get to know the fundamentals of this exciting advertising opportunity and your business will be destined to reach new heights.
Looking for more advanced tactics? Check out our
Chapter 2:
What PPC is & how PPC works
So, let's start at the very beginning. It's a very good place to start, after all. As we know already, PPC – short for pay-per-click – is an advertising model where your ad spend is determined by the number of clicks that your ads drive. While the model itself is channel-agnostic, we'll be talking about it specifically with relation to paid search marketing.
Ad inventory becomes available whenever a user conducts a search on a platform like Google or Microsoft Ads. This search triggers an instantaneous auction to determine the ads that should be shown for particular searches. Advertisers bid on specific keywords that they want to appear for. If the search includes one of your keywords, your ad will be entered into the auction. The winning ads are chosen based on a number of factors, including the keyword, the bid amount, any audience targeting that might be in place, landing page experience, and the overall quality of the ad. These factors also decide what position the winning ads appear in. Remember, PPC is essentially a bidding model, so you won't necessarily pay for anything even if you win the auction. You only pay if someone clicks on your ad.
Advertisers (the business running the ads) will have an overall ad account which they'll use to manage all of their PPC activity for a certain platform (Google, Microsoft etc). Inside the account, you'll have different campaigns, which will help you easily manage different ads that you want to run. For example, you might have a campaign for each of your different product types, for generic keywords vs your brand keywords, or different targeting. The next level down is the ad group level, which will contain your keywords and your ads.
Google's algorithm learns at an ad group level, so the more (relevant) keywords and ad groups you have in a campaign, the more efficient the algorithm can be when it comes to learning and collecting data. This means that Google can optimise your campaigns quicker to help you improve overall performance. Smart, right?
Keywords and ads are the two most important parts of your PPC campaigns. Your keywords are the terms and phrases you want to appear for. These can be fairly generic terms that relate to your core offering, your brand terms, or even your competitors' brand terms. It all depends on your campaign goals – we'll go through how to build your keyword lists later on in this beginners' guide.
Ads are the creatives of paid search campaigns, made up of headlines, descriptions and a URL as a minimum. You can also add a whole range of different ad extensions to provide additional information for searchers, such as locations, prices, offers and so much more. Creating ads for Google is almost like baking. There's creativity and freedom, sure, but to get the foundations right, there's also a science, and a bit of a knack to it.
Now that we've covered some of the real basics, let's take a look at some of the key tools you might want to use for a campaign as well as some set-up tips. Don't back out now; it's about to get juicy!
Chapter 3:
Essential PPC tools
You can't run an effective campaign without a few tools in your belt – just like Batman can't protect Gotham City without his Batarangs. Here, we talk you through some of the absolutely essential ones to help get you started.
Google Analytics: Google Analytics is an essential tool for all marketers, particularly if you're just getting set up with PPC. It's a fantastic way to familiarise yourself with marketing metrics that influence your campaigns, and can help you make smart strategic decisions that'll help boost that all-important ROI.
To set up a PPC campaign, you will need a Google Ads account. The beauty of Google Analytics is that it can link directly to this account to give you even better, more personalised insights into your campaign performance. Google Analytics also allows you to monitor the performance of your relevant landing pages (i.e. where your prospects are directed to after they click on an ad). The tool will display important metrics such as bounce rate and time-on-page, so that you can make decisions as to how that page could be improved to drive more conversions.
Google Keyword Planner Tool: This essentially does what it says on the tin: helps you plan the keywords you are going to target in your campaign.
You might be wondering how Google has the audacity to know better than you what your prospects are potentially searching for. If that's the case, it's probably time to realise… Google will always be one step ahead. That's just the way it is.
Google Keyword Planner can do several things that will help you optimise your campaigns:
Generate new keyword ideas and locate the best opportunities
Understand metrics behind the keywords, for example search volume, difficulty and general trends
Predict performance by displaying forecasted clicks depending on your set budget
Filter by different metrics, such as average searches and competition to find the most valuable keyword targets
You might have assumed until now that selecting the keywords to use in a PPC campaign would be the easy part. Well, we hate to break it to you, but this tends to be where a lot of companies slip up. Choosing the right keywords isn't just about finding those with a high search volume that are relevant to your service. You need to consider keyword intent, potential impressions, negative keywords and any low-hanging fruit you might want to take advantage of. Google Keyword Planner can do a fantastic job supporting you in making these decisions. We'll cover more about keyword research in Chapter 5.
Google Ads Editor: For efficiency and productivity, Google Ads Editor is definitely one of the most essential tools. The tool is free, and allows you to make changes across your campaigns with ease. You can make small tweaks, bulk changes and even work on your campaigns offline for maximum efficiency.
Google Ads Editor gives you a comprehensive view of your entire campaign set up, from your keywords and ad groups to your URLs and campaign spend.
At The Brains, we can support you in learning to use these important tools and getting the most out of the included performance metrics. Talk to our PPC specialists today to arrange a campaign set up.
Chapter 4:
Learn PPC campaign fundamentals with step-by-step advice
We've looked at what PPC advertising is and the essential tools you'll need to help you manage your campaigns. Now we're ready to take a look at the fundamentals of setting up your own campaigns from scratch.
Setting up your account
The first thing you'll need to do, especially if this is the first time you're doing PPC advertising, is to set up your account. Google Ads will be your first port of call, but you might also want to set up a Microsoft Ads account if you know your target audience uses Bing. However, it should be noted that when you set up a new Google Ads account, you have to set up your first campaign too. If you already have an account set up, you'll be starting from campaign setup within the platform.
The only real difference between creating a campaign as part of account setup and creating a campaign in an existing account is that you'll have to set up your billing at the end of the process.
Note: Google prompts you to set up the billing when you first create your Google Ads account, but you can skip it.
Establish campaign type, ad groups and keywords
The first thing you'll need to do is establish the theme of this particular campaign to shape what keywords you want to be using and ad groups you want to create. Is this a general campaign, dedicated to targeting keywords that relate to your service or offering? Is this a brand campaign that's designed to ensure you always appear for searches for your business? Or is this a competitor targeting campaign to try and appear when users are searching for your competitors? All of this comes into keyword research which we will cover in the next chapter.
Set budgets, match types and tracking
Once keywords have been determined, it's time to start refining your lists and thinking about a budget. The required spend will depend on the number of different keywords and their CPCs (Cost Per Click). You will then need to decide whether to test all the match types, or just phrase and exact match types. A PPC specialist at a marketing agency will be able to provide the most valuable support on this. Depending on your industry, location, competition and other factors, you may need a slightly larger budget to test all match types. This will also depend on your keywords and their CPCs. However, if more spend is not in your remit, you may need to spend longer prioritising certain keywords to use. You can learn more about match types, including phrase match and exact match, in our PPC Glossary.
At this stage you will also need to think about tracking. After all, how else will you ensure your campaigns are performing well enough to drive real results? You'll need to ensure proper tracking is set up through your Google Ads and Analytics accounts to give you a real-time picture of the key metrics that will inform your future business decisions with regards to PPC. We'll talk about setting this up a little later in the guide.
Metrics you may wish to keep in mind include:
Cost per click
Cost per conversion
Click-through rate
Total costs
Quality Score
In The Brains' PPC team we have a rule about not launching ads until we have made absolutely sure the tracking is set up properly. It can be a huge waste of money if we can't optimise and take learnings from reporting metrics.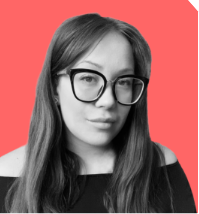 IVA Ivanova
PPC Account Strategist
Create your ads
There's more to creating effective ad copy than just writing what you think your prospects want to hear. It's essential that your PPC ads meet a number of criteria if they are to drive the results you want. We will discuss ad copy in more detail in Chapter 6, but here are a few things you may initially wish to consider.
Where your prospects will be in the sales journey: Are they ready to purchase right away, or just learn more about your brand?
Your brand tone of voice: Keeping things consistent across your marketing channels and adopting a recognisable brand personality goes a long way.
Different ad types: There are a range of different options when it comes to PPC ads, and some will require additional creatives. Consider what will work best for your audience, and maybe plan to conduct some A/B tests within your strategy.
Extensions: Google provides ad extension options for free that allow you to optimise your ad copy and share more information with your prospects. Consider which extensions you may wish to use for different ad groups.
Character limitations: Let's not forget, ad copy needs to be punchy and powerful. The character limitations within Google Adwords can help us achieve this, but can sometimes pose quite a challenge.
Optimise your landing pages
For a successful campaign, optimisation doesn't stop at ad copy. You must consider the full journey of your prospect, from initial brand awareness to conversion. For your PPC campaign, that means optimising the landing page that your prospect will land on if they click your ad. Having a strong landing page is incredibly important when it comes to PPC. Google will be sending relevant traffic straight to your site, but if your landing page is poor, you won't see any conversions – no matter how strong your ads are.
Once your page is optimised and conversion-ready, it's time to launch your ads and see those leads start to fly in!
See Chapter 7 for more information around PPC landing page best practice.
Chapter 5:
PPC keyword research tips
Keyword research is a hugely important pillar in marketing. Be it for SEO or PPC, keywords really shape the nature of your campaign, and getting the research right from the offset is vital. But how do you know where to start?
The good news is that there are a bunch of really useful tools that can help you on your way to finding the perfect selection of keywords that are going to bring in those all-important clicks. The bad news is that you'll still need a bunch of time in which to do your research. But, more good news: it'll all be worth it in the end.
Some tools we would recommend include:
Google Ads Keyword Planner: Mentioned previously but worth shouting out again, Keyword Planner boasts all the features you could need for extensive PPC keyword research. From various different filters to price information and search volume, it's quite the comprehensive view, and one that few PPC marketers work without.
SEMRush: SEMRush is less frequently used by PPC marketers and tends to be more popular for SEO. However, it is still an extremely useful tool for PPC and can provide more insights in terms of how difficult or competitive each term is and how likely you will be to succeed when using it.
How is PPC keyword research different from SEO keyword research?
SEO keyword research factors in organic performance of keywords including the keyword difficulty. This determines how likely it is to rank for this keyword organically. On the other hand, PPC keyword research assesses CPC which is the average price advertisers pay for a user's click on an ad triggered by a given keyword. As a rule of thumb, a low CPC means the keyword is more achievable in an ad auction. Nevertheless, a high CPC is still favourable as it might have a high conversion rate.
It's no use just going for the cheapest CPCs. We need keywords that have a good search volume, too. If competitors are bidding high on those keywords, then there is probably a reason for it – those keywords are likely delivering great results, and they're the ones we should be going after.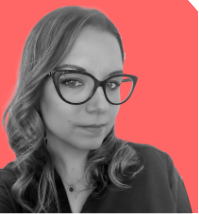 LENKA Stefanakova
PPC Specialist at The Brains
How to do keyword research
At first glance, keyword research can feel like a daunting task – especially if you're looking to find keywords for a number of different campaigns. The 'key', of course, is to take things one step at a time, and ensure you are keeping your target prospects in mind throughout the process. Below are a few more PPC keyword research tips from our experts here at The Brains.
Consider your campaign goals: Whether your campaign is focussed on brand awareness, sales or otherwise will have an impact on the specific keyword choices you need to make. Think about what the prospect will be looking for at that particular stage of the journey. For example, if you are selling vintage comics, somebody searching for 'buy vintage comics online' is likely ready to make a purchase. On the other hand, a search for 'best vintage comic store' is likely still considering their various options.
Start with broader terms: It's no good approaching the task of keyword research with all guns blazing. Take it easy and start with some of the more obvious, broader terms. From your initial research you might make note of a few new avenues to explore. In short, don't be afraid to start by looking into very basic terms – they might be more valuable than you think.
Don't ignore long-tail terms: While long-tail terms tend to be more useful for blogs and other SEO projects, they can also be useful in PPC. As you start the research process, make note of any slightly longer terms you may want to come back to in the future, either for A/B testing purposes or a different marketing channel altogether.
Chapter 6:
Ad copy variants
Creating ad copy variants for PPC is no easy game, and there are a lot of things you'll need to keep in mind. Most importantly, you'll need to consider the intent of the user. While the right keywords will ensure your ad appears in front of them, they aren't going to click on it unless it directly appeals to their needs.
A Google Ad should consist of:
A minimum of 3 headlines (up to 15 are allowed)
A minimum of 2 descriptions (up to 4 are allowed)
The target keyword
A CTA
URL
When writing copy for Google Ads, you'll need to come up with a number of different options for both your headlines and your descriptions. These each have their own character limits (30 for each headline and 90 for each description), so be sure to keep this in mind when you're constructing your copy. Also note that depending on the ad type you use, your copy variants will be presented in different ways.
Google likes to help us marketers out, so when using Responsive Search Ads, or RSAs, (now the default ad type) Google will automatically test different combinations of your headlines and descriptions to find the best results. How nice!
You may have also heard of Expanded Text Ads (ETAs), but note that as of June 2022, these are no longer a thing. ETAs gave marketers slightly more control over the text and how it would be displayed to the user, however there was no automatic optimisation. So really, we won't miss ETAs at all.
Creating your ads
We've mentioned the key elements that your ad should include, but how do you make sure that these elements are included in the right way, and that you're following best practice guidelines?
Well, our Brainy copy team is here to shed some light on creating powerful ad copy that's sure to beat out your competitors:
Solve a problem: It's often said in marketing that you should sell the problem you solve rather than the product you have, and this is never more true than with Google Ads. You have limited characters to make an impression, so make sure the user is well aware of how their pain points can be fixed with help from your product or service.
Use powerful language: Powerful language goes a long way in ad copy. A punchy headline can be the difference between a user ignoring your ad and clicking through and converting straight away. Don't be bland – be bold and brilliant!
Don't repeat yourself: Remember, your headlines and descriptions are going to appear in various combinations, so try not to repeat the same sales message over and over again – it'll just make your ads look weird. Instead, focus a few of your headlines on USPs and pain points and a couple on CTAs. You will also want to change your copy slightly depending on the keyword / ad group you are focussing on.
Cover key USPs: An ad is a quick-fire opportunity to sell, sell, sell. Make sure that the user can spot at least 2 or 3 of your USPs within a single ad and you'll be well on your way to making a conversion.
Ad extensions
Note that when setting up your ads, you'll be able to use some of Google's free extensions. Extensions are useful features that allow you to show additional business information with your ad, for example location, pricing, special offers or lead forms.
Chapter 7:
PPC Landing pages
We mentioned earlier that it's important to consider the landing page your user is going to land on after clicking on your ad, so let's talk about how to make sure that page is fully optimised and ready to assist your conversions.
At The Brains, we always recommend optimising the page for SEO (Search Engine Optimisation) and CRO (Conversion Rate Optimisation) as well as PPC. While some marketers choose to create 'instapages' or bespoke PPC pages, these are not part of the user's key journey and are therefore less valuable. Ideally, you should look to link your PPC ads to key journey pages on your website, such as a product landing page. Driving PPC traffic to one of these  key conversion-driving pages is a great way to boost visibility, which can contribute to your bottom line. With that said, let's take a look at some of the key elements of a well-optimised landing page for PPC.
Clear layout: All landing pages should ideally have a nice clean layout, but remember that with PPC, the user needs to see exactly what they're looking for after they click on your ad, therefore it's even more important to be focussed on what they'll see first. Make sure your page has a strong headline and ideally some eye-catching imagery above the fold. As they scroll, they should be able to understand exactly what you are offering and even more importantly, how they take the next step. Which brings us to…
Strong, visible CTA: What's a landing page without a good CTA? Your user needs to know how they should go about making a purchase, booking a call or doing whatever else you need them to – otherwise, how do you expect them to become a conversion?
Well-linked to the ad: If a landing page has nothing to do with the ad the user has just clicked on, they're sure to bounce right back off the page. For example, if your ad mentions a special offer, this needs to be visible as soon as the user lands on that page to encourage them to take advantage of it quickly.
Relevant and focussed: Keep the focus as much as you can throughout the page. You should have plenty of other pages on your site to talk about different products, your story or your team. This landing page is for users who have clicked on your ad – they're already interested in you, so what you need to focus on is getting them to the next step. Keep things relevant to them and maintain consistency for your best shot.
Highlighting USPs: This goes without saying, but those all-important USPs need to be placed high on the page in order for you to reinforce that key problem-solving element we mentioned previously. Make your brand stand out from its competitors from the get-go and highlight to the user all the ways you are wonderfully different.
Chapter 8:
Understanding PPC Bidding strategies
A bidding strategy is a vital part of any PPC campaign, and Google provides several options. There are two types; manual and automated bidding. If you're running several campaigns, choosing an automated strategy will save you heaps of time. Those who are more focussed on setting different bids for each ad group in a campaign, or for individual keywords or placements may be better off choosing a manual strategy.
The bidding strategy you use will depend on your goals, but remember you can change how you set your bidding multiple times across your campaign depending on what yields the most results – it's all about how you want to make use of your budget. The most common type of strategy is called Smart Bidding, a feature from Google that uses machine learning to determine your most profitable bids.
Different types of Smart Bidding allow you to optimise according to different metrics. A PPC specialist can help you find the best area in which to focus your bidding depending on your campaign type. Below are the 5 types of Smart Bidding as listed by Google.
Target cost per action (CPA)
Target return on ad spend (ROAS)
Target impression share
Maximise Conversions
Maximise Clicks
Maximise Conversion Value
Enhanced cost per click (ECPC)
You can also focus on clicks with CPC bidding, or visibility if your campaigns are focussed on building awareness rather than increasing conversions. These goals should all be set out in the original strategy and based on audience insights so that you can be sure you have optimised your campaigns in the right way.
Top Tip: When you first set your campaigns live, it is often good practice to start with Maximise Clicks bidding. This will help you drive traffic to your site from your campaigns and gather more insights about your CPCs. Once you generate conversion data, you can change to more conversion-focussed bidding strategies. It can be tempting to start with conversion-focused bidding from the offset, but it won't work so well if it isn't based on any data.
Chapter 9:
Setting up PPC conversion tracking
PPC conversion tracking allows you to see how many people have converted after clicking on your PPC ad. Tracking is facilitated by the use of HTML code. 'Code' always sounds a little daunting in marketing, but don't worry – it's not as scary as you think.
First, Google Ads will help you generate a code (see the steps below on how to do that). This code then needs to be pasted into a webpage on your site – and not just any webpage. To set up conversion tracking properly, you must paste the generated code into the page that users will visit after they convert. For example, you might have an order confirmation or thank you page – this is where your code needs to go. You can then analyse all the conversion data that is generated via your Google Ads account and make amendments to your ads accordingly.
Setting up the tracking
Click the Tools and Analysis tab in your Google Ads account
Select Conversions
Add a conversion by clicking +Conversion
Fill out the form and name your conversion
Choose the source of the conversion (the options will be webpage, call on-site or app download)
You will then be prompted to fill out more details depending on the conversion source you have selected
Top Tip: It is always recommended that you track all important interactions on your website such as views, sales and leads. You never know when this information might come in handy!
Analysing the data
Google allows you to view your conversion data in multiple ways to help inform your strategy going forward. Here are some ways you can analyse your conversions.
Conv: When you receive a conversion from a single ad-click.
Cost / conv: Displays how much you have spent on clicks divided by your total number of conversions.
rate: Your total percentage of clicks that have resulted in conversions.
View-through conv: When a user viewed your ad but did not click through, however later went through with a conversion.
Chapter 10:
PPC reporting tips – How to report on your PPC campaigns
With so many variables to consider and such a range of data to include, PPC reporting can feel like an Indiana Jones-style snake pit. But, not if you break it down and attack it one snake at a time.
Let's consider some of the things you'll need at first glance:
A clear schedule: Whether you report weekly, monthly, quarterly – or all 3 – set a schedule and stick to it for the most consistent set of results.
Clear goals: Goals are everything in PPC – without them, you won't even know where to start. Make goal setting the first thing you do, and have these goals in mind when you're deciding what to report on.
Tools: Google Data Studio is a fantastic reporting tool that allows you to display your data in an easily accessible, sharable way. It's free, too! Of course, you can also use Google Analytics to find data and display it in your own way, but this involves a little more manual input. Facebook ads, Twitter, LinkedIn and other platforms also have their own specific reports, which can be useful if your PPC campaign is running on limited channels.
Relevant metrics: Choosing what to report on can be tough, but it's impossible (and unnecessary) to report on everything. Equally, you shouldn't just focus on one metric – that won't get you anywhere. If you're unsure, start with 5-6 that you think have relevance to your campaign goals and go from there. For the first few weeks, test out some others to see if you get any more interesting data.
One you have the basics down, you need to consider the elements you'll include in your report. While certain things like the date range and conversion tracking (see the above chapter) are no-brainers, other elements are less obvious, but still shouldn't be forgotten about. Here's a helpful list:
CPA (Cost Per Acquisition): This will help you understand whether what you are spending is appropriate for the amount of revenue you are generating. ROAS (Return On Advertising Spend) is another way to analyse this.
Targeting: You may want to change your targeting in the future, so making sure you are recording your data as per your current targeting can be extremely useful.
CTR (Click Through Rate): Whether or not your ads are engaging enough is a key metric that must be included in your report.
Traffic & Bounce Rates: This can help to determine how much your website is benefitting from your PPC campaign and whether you need to make any adjustments to the relevancy of your landing pages (see Chapter 7).
Of course, the most important thing about PPC reporting is the learnings you can take from your data. Results should be trending upwards, and to make sure this happens, you need to properly analyse your reports and see where you can make improvements.
Understanding how to report on your PPC performance isn't easy – but we're here to make it a little more straightforward. Get in touch with our PPC specialists and we can handle everything from campaign set up right through to reporting and ongoing management.
Chapter 11:
Ongoing PPC campaign management
Even after all that, the work doesn't stop with PPC! Ongoing campaign performance management is vital if you're to ensure scalable success. The same ads, using the same targeting and bidding strategies won't perform at the same level forever. Keep a lookout for new opportunities and ways to make even the slightest of improvements.
One of the main things to keep an eye on when monitoring your campaigns is the quality of your traffic. Ideally, when you set a new campaign live you should take time every day to look at your traffic and check your search queries. Remove all of your irrelevant searches and add them as negative keywords – think of it like doing a daily spring clean. Similarly, when you come across a good search term you should make a note to add it as an additional keyword.
You should also make sure to monitor the CTR (Click Through Rate). If your CTR is lower than predicted and isn't improving after a few weeks, consider changing the ad copy or making other tweaks to boost the engagement rate.
You might also want to test different bidding strategies to see which one works best for you. You can adopt an A/B testing method on pretty much every element of a PPC campaign to make sure you're getting bang for your buck, and if you're new to PPC this can help you see where results are impacted most.
To ensure the success of an ongoing campaign, keep optimising and monitoring each element as often as possible. There are always ways to improve, and you might stumble across new and fantastic opportunities along the way.
Try to keep track of what your competitors are doing, too. They might be using tactics you aren't yet aware of, or changing their ad copy more regularly. Stay ahead of the game, and you'll be sure to see results coming in fast.
Chapter 12:
PPC Glossary
Now, you've made it this far – why not keep going until there's nothing left to do but put your feet up and revel in being a PPC expert? We've got 2 more amazing Brainy guides to share with you. Why not continue from where you left off and read our intermediate guide?
And that's not all. If you need a little more help with the old PPC jargon, we've got you! PPC novices and experts alike can take value from our ultimate PPC Glossary of terms. Check it out here and enjoy the feeling of knowledge zipping through that incredible brain of yours. Delightful.
You did it! Thanks so much for making it to the end of our Brainy beginner's guide to PPC, and good luck building your powerful campaigns.
Book a free PPC consultation
Learning the PPC basics is a great jumping-off point. But if you'd like the Brainiest operators in the business to handle your PPC marketing for you, we're ready for action.
And, when you're ready, you can kick things up a notch by heading over to our Intermediate Guide to PPC. You've discovered the force; now it's time to start honing your skills. Prepare to meet Yoda. We'll see you there!