Healthcare Marketing
The Brains helps healthcare companies and private clinics to gain new patients, grow faster and lower marketing costs. We're laser-focused on lead generation and know how to set up clever automated campaigns that deliver unlimited leads for your clinic, without you lifting a finger!






London's Specialist Healthcare Marketing Agency
Results-Focused
We don't believe in "fluffy" marketing, or vanity metrics. All of our campaigns are designed to bring in revenue.
Data-Driven
We dig into your data and create content strategies based on actionable insights.
Flexible Pricing
Our lead generation solutions scale to meet your needs and suit your budget.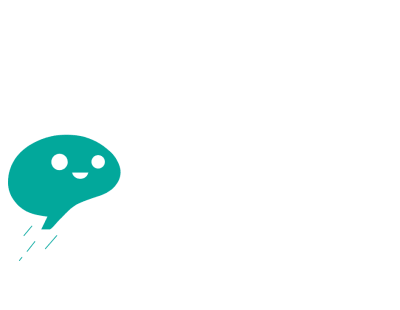 Our healthcare marketing campaigns are built on a brainy formula that delivers unlimited leads, unparalleled growth, and impressive cost savings.
Our unique approach combines online buying psychology with digital advertising techniques, and the latest marketing automation tools that attract, convert and retain patients.
Increase new bookings
Reduce marketing spend
Improve retention rates
Gain repeat bookings
Join up marketing channels and optimise results
Automate campaigns and save time
Link marketing spend to actual results…typically a source of frustration for healthcare businesses!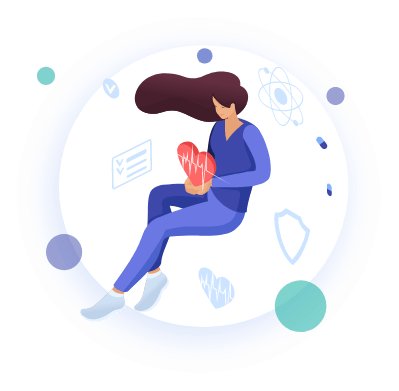 Book Your FREE Healthcare
Marketing Consultation 
Ready to grow your clinic faster and generate unlimited leads? 
Speak with a Brain today about your growth goals and challenges.
Specialists In Healthcare Marketing
We've helped many Private Medical Practices, Health & Wellness Clinics and Fitness Studios to grow even faster. Our clients include:
Dental Practices
Psychiatry Clinics
Elderly Care Providers
Private GP Surgerys
Fitness & Wellbeing Practices
Recommended channels for Healthcare Businesses
Google Ads
Google Ads are often the most effective way to generate quality leads. Whether you're building your first campaign or looking to improve an existing account, we can help you use Google to quickly develop a reliable source of new enquiries.
Email Marketing
Many healthcare businesses miss out on significant revenue by failing to re-engage prospects. Email nurturing campaigns  help you to build better relationships, demonstrate credentials and market new services.
What Do Clients Say About Us?
Amazing Results in Just 3 Months
Our Healthcare Marketing Clients See Phenomenal Results Within Just 3 Months of Working With Us.
45%
increase in
lead volume
85%
appointment
booking capacity
reached by
month 3
Up to
50%
reduction in
marketing costs
What is Specialist Healthcare Marketing?
Private practices and clinics require a specialist approach to attract, retain, and regain patients. It is important to understand the needs of your prospective patient base, what competition is like in your local area and which specific services will be of the highest value to your prospects. As part of our unique healthcare marketing campaign initiation process, we will run workshops to identify your target personas, their goals, motivations, needs, and barriers to becoming a patient with you. We will then create a marketing funnel with the right channels, messages and offers to reach and convert your prospective clients. It is due to our extensive experience in healthcare marketing that we are able to apply these techniques and maximise return on investment for you.
What Types of Healthcare Companies Do You Work With?
The Brains works with a wide variety of healthcare companies, generating incredible results thanks to our deep industry experience. Our client base includes:
Private psychiatry clinics 

Dentistry Clinics

Fitness and Wellness companies

Private GP practices

And a wide range of healthcare and pharmaceutical companies
What Is Healthcare Lead Generation?
The Brains is passionate about generating high-quality leads for healthcare companies. We devise strategies that allow you to reach "leads", or prospective patients and clients, across a wide range of channels, including Google, Facebook, Instagram & Email  – wherever your prospects are, we'll find and target them in the way that will best generate returns for you.
How Does Healthcare Lead Generation Work?
The Brains has developed a brainy formula for guaranteed lead building success. This involves a multi-step process, followed by our highly-experienced data scientists, content strategists and marketing automation gurus:
Campaign goals are set – we agree on the campaign KPIs with you in advance, ensuring that clear goals for monthly lead volumes and cost per lead are set

Personas and targeting – we workshop your ideal client, define which personas to target and what messaging will be most effective 

Content strategy and advertising approach – we recommend the channels, messaging and funnels that will best match your campaign ambitions, providing sample ad copy, suggested titles for supporting content and outlines for any articles being written

Campaign build – we create the campaign, building out targeted ads, funnels and supporting content

Test and enhance – we never stop assessing your campaigns for success, tweaking and enhancing the content and targeting to continually improve on CPL and lead volumes. Once the core channels are delivering a healthy ROI, we often add in supporting channels to build out the funnel, for example by adding email automation campaigns to increase retention rates
What Marketing Channels are Best for My Business?
The right marketing channels for your healthcare company will depend on your campaign goals and objectives, as well as your budget for paid advertising activity and content creation. Our Brains are specialists in advising healthcare companies which funnels, messaging and channels will bring them the best success. For instance, if your main goal is to increase leads and gain new patients for your practice, Google Advertising is a great way to gain low hanging fruit and generate interest. Facebook works very well as a supplementary channel, as does LinkedIn, and email marketing is an excellent way to increase retention rates. A full channel-by-channel marketing strategy will be planned on your behalf by your dedicated Brains content strategist.
How Does The Brains Save Me Money on My Marketing Activity?
By being highly-targeted in our approach and focusing on the right messaging and channels, we are able to deliver a significant improvement in your CPL (cost per lead). We believe that marketing should always be accountable for driving revenue and that you should always be able to tie activity back to results – typically a source of significant frustration for many healthcare companies.
Ready To Talk About Lead Generation 
For Your Healthcare Business?