B2B lead generation services
Generating B2B leads is a tricky business, and the market is only growing more competitive as more agencies share the secrets to SEO, advertising and other ways of generating fast leads. While there are many popular and commonly used strategies out there, at The Brains, we offer B2B lead generation services you won't find anywhere else. Our services are guaranteed to bring you leads and sales faster than any other marketing strategy. 
Book your FREE B2B lead generation consultation
Need agency expertise to take care of your B2B lead generation? Make use of our free consultation service and we'll talk you through what your business needs in order to thrive in today's competitive online world, and how we can help.
Our Brainy approach to B2B lead generation
Discover Leads On Tap – our uniquely effective B2B lead generation marketing strategy
One thing we know for a fact is that no other agency has a Leads On Tap formula quite like ours, since it was developed by our very own co-founder! With our expert combination of content strategy, online advertising and marketing automation, we can help you generate sales, leads and traffic at supersonic speeds – there really is no better way to get started with B2B lead generation.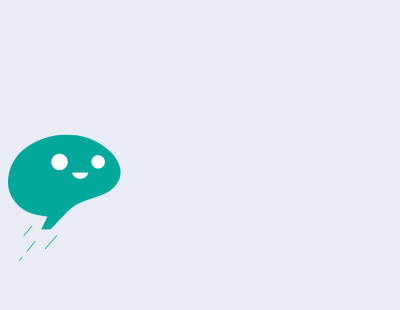 At The Brains, we're immensely proud of our people behind the scenes of each fantastic marketing campaign. Our teams consist of SEO and PPC experts, content strategists and copywriters, developers, account managers, and many more, all putting in the hard graft necessary to produce excellent results for each and every one of our clients. If you're a B2B company struggling to generate leads, you've definitely come to the right place.
Our B2B lead generation services are second to none, and our successes so far for clients across various industries proves that our forward-thinking, collaborative approach really does work wonders. We've been generating leads for our clients for five years, and in that short time we've brought ourselves to the forefront of digital marketing, offering quality B2B lead generation strategies that can guarantee incredible results.
We believe that working closely together with our clients is what makes for the most profitable leads once the campaign is in full swing. So, to make sure we have a clear understanding of a client's business and their B2B lead generation goals, we set up workshops early in the process for them to talk us through their exact requirements, from budget all the way down to content specifics such as tone of voice. We'll talk content strategy, social media advertising and anything else you're looking to include in your marketing package. We don't stop there of course – our collaborative approach continues throughout the campaign. We provide monthly reporting and encourage feedback along the way to ensure the campaign is seeing continuous success and consistently generating B2B leads of the highest quality.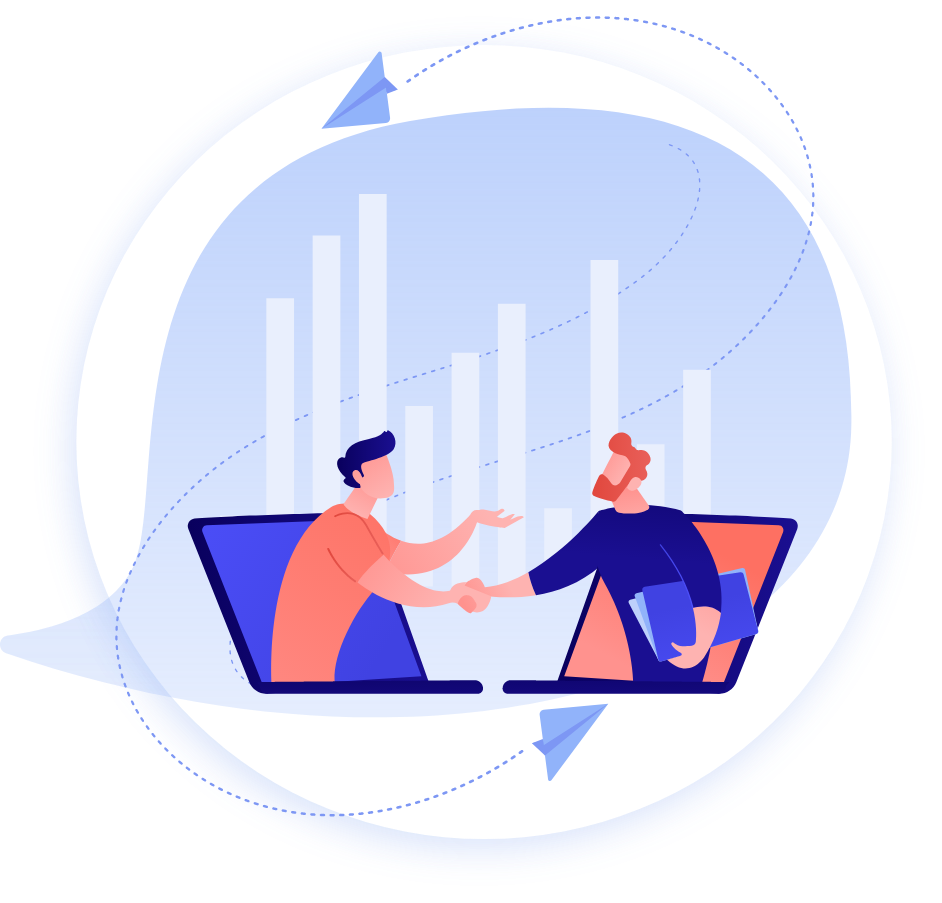 Gain more B2B leads
You'll have more profitable leads than you can shake a stick at with the help of our marketing experts.
Get better B2B leads
Thanks to our lead nurturing strategies, you'll have no trouble converting your leads into sales.
Manage your B2B leads
We deliver results in real time. With us on your side, B2B lead generation management couldn't be easier.
Our B2B lead generation strategies bring unbeatable results
45%
increase in
lead volume
70%
increase in lead to sale conversion rate
Up to
50%
reduction in
marketing costs
What do clients say about us?
What is B2B lead generation?
If a company wants to succeed in today's online world, lead generation is key. Our B2B lead generation strategies bring together extensive research and planning, irresistible ad and website copy and multi-channel advertising techniques to exhaust every opportunity for leads. In short, we target potential buyers, entice them with excellent ads and encourage them to convert with expert email nurturing.
What is involved in a B2B lead generation campaign?
Generating leads online in any industry is no mean feat, but our foolproof strategy at The Brains means we're always several steps ahead of other agencies. The first step is for us to work with the client to set out their campaign goals, before establishing key personas for any targeted ad campaigns. Next, we build an exciting content strategy and advertising approach with the help of our PPC and copy experts, and then the campaign starts to take shape. Once our client is happy with the approach and the target audiences, we start writing the content and building other assets that create the marketing strategy. At The Brains, we also ensure testing and reporting is done frequently to ensure the campaign is always performing well and delivering the best possible results.
Which channels are included in B2B lead generation strategies?
At The Brains, we focus the majority of our B2B lead generation across three main channels – Facebook, LinkedIn and email. However, the number of channels we use (and indeed the choice of channels themselves) will depend on the client's budget, marketing goals and of course, target audience. We conduct extensive research before any campaign to ensure our client's ads are targeting the correct audiences to ensure maximum opportunity for conversion.
Is generating B2B leads with an agency expensive?
You might assume that DIY lead generation is a cheaper option, but it's always worth considering what the campaign results will look like in the long run. The price of B2B lead generation will depend on not only you chosen agency, but the size of your campaign and the desired frequency of your advertising. While you may be worried about blowing your entire budget, remember that the purpose of lead generation is to attract potential buyers and make sales. So, choose an experienced B2B lead generation agency like The Brains and you'll be making profit in no time.
Contact our international SEO agency today to enhance your website's global prescence
Book a free digital marketing consultation
Consult with a leading London agency on your marketing goals
Receive free advice and recommendations on how to achieve them
Get an idea of next steps for your marketing strategy