Why 60% of Marketing Analytics Departments Could be Cut in 2023
It's a tale as old as time; when things get tough, the marketing department structure is the first to get shaken up. There are usually two main reasons behind this: marketing departments require a good chunk of the overall company budget, and other departments tend not to fully understand the role of the marketing department and how they feed directly into the rest of the business. Without digital marketing, companies seldom survive or succeed, so why are 60% of marketing departments looking to downsize arguably the most crucial part of their team: analytics?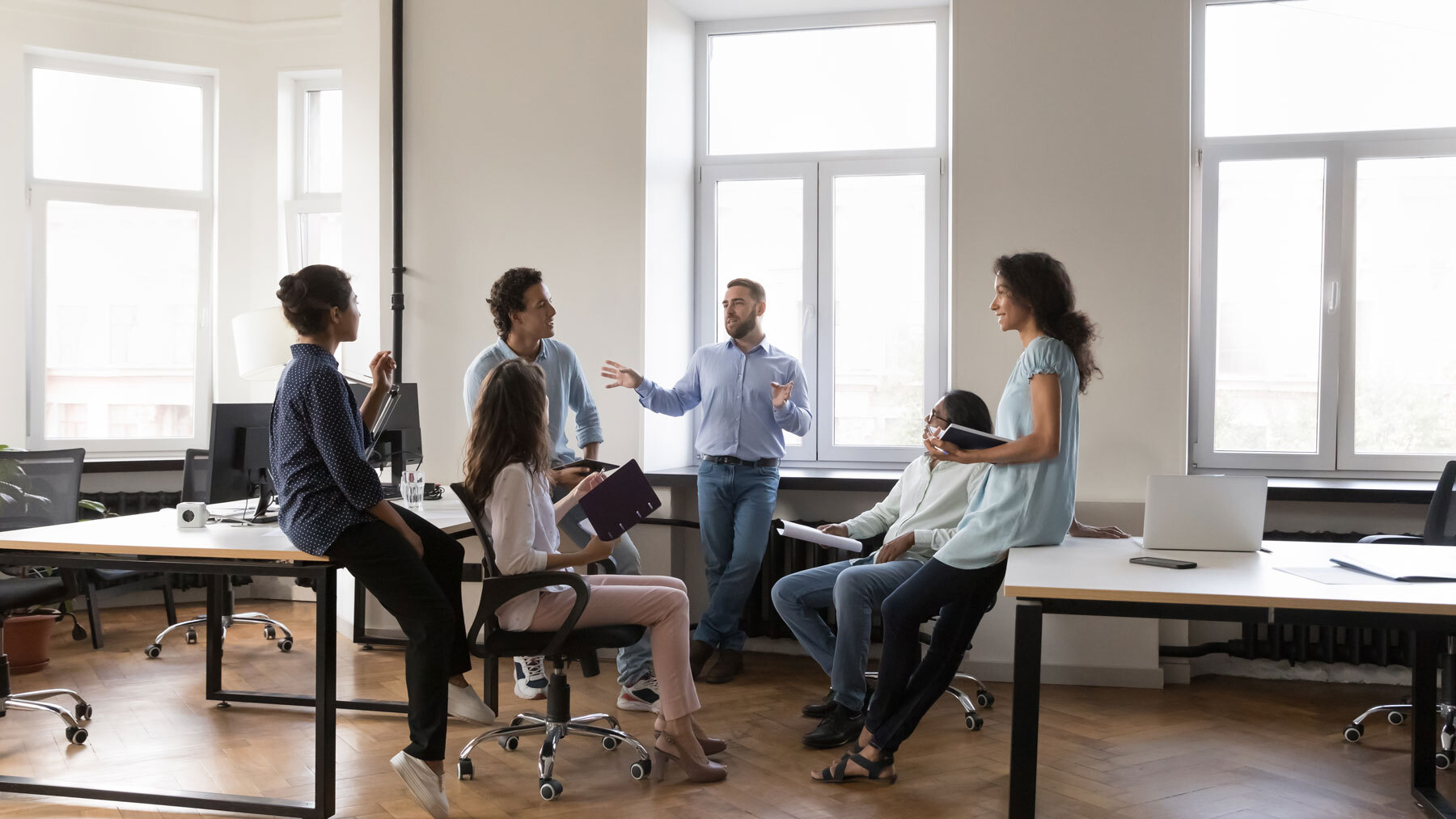 According to Gartner, the majority of chief marketing officers (CMOs) said that they are looking to half the size of their marketing analytics teams in 2023 due to not being able to prove their worth or influence major marketing decisions. This may come as a surprise given that data and analytics are core components of marketing in every capacity, so why is this happening and what can be done to improve marketing analytics?
Analytics in the wider marketing department structure
Why is it that only the analytics teams are looking at industry-wide cuts? You'd be forgiven for thinking that analytics and data drives a large chunk of marketing decisions – because they do – but collecting and using data is getting increasingly difficult. Google is phasing out third-party cookies with GA4 and Apple has allowed users to opt out of data tracking entirely, making it tricky for analytics teams to collect data and interpret trends. 
Some data is still accessible, such as PPC campaign data or social media user data, but on the whole, website and search data is getting harder to access. Where analytics teams would have previously had a wealth of graphs, infographics, and data sets at their fingertips to inform the wider marketing strategy and decisions, this is no longer the case, making it harder for them to play their role and support the overall marketing department.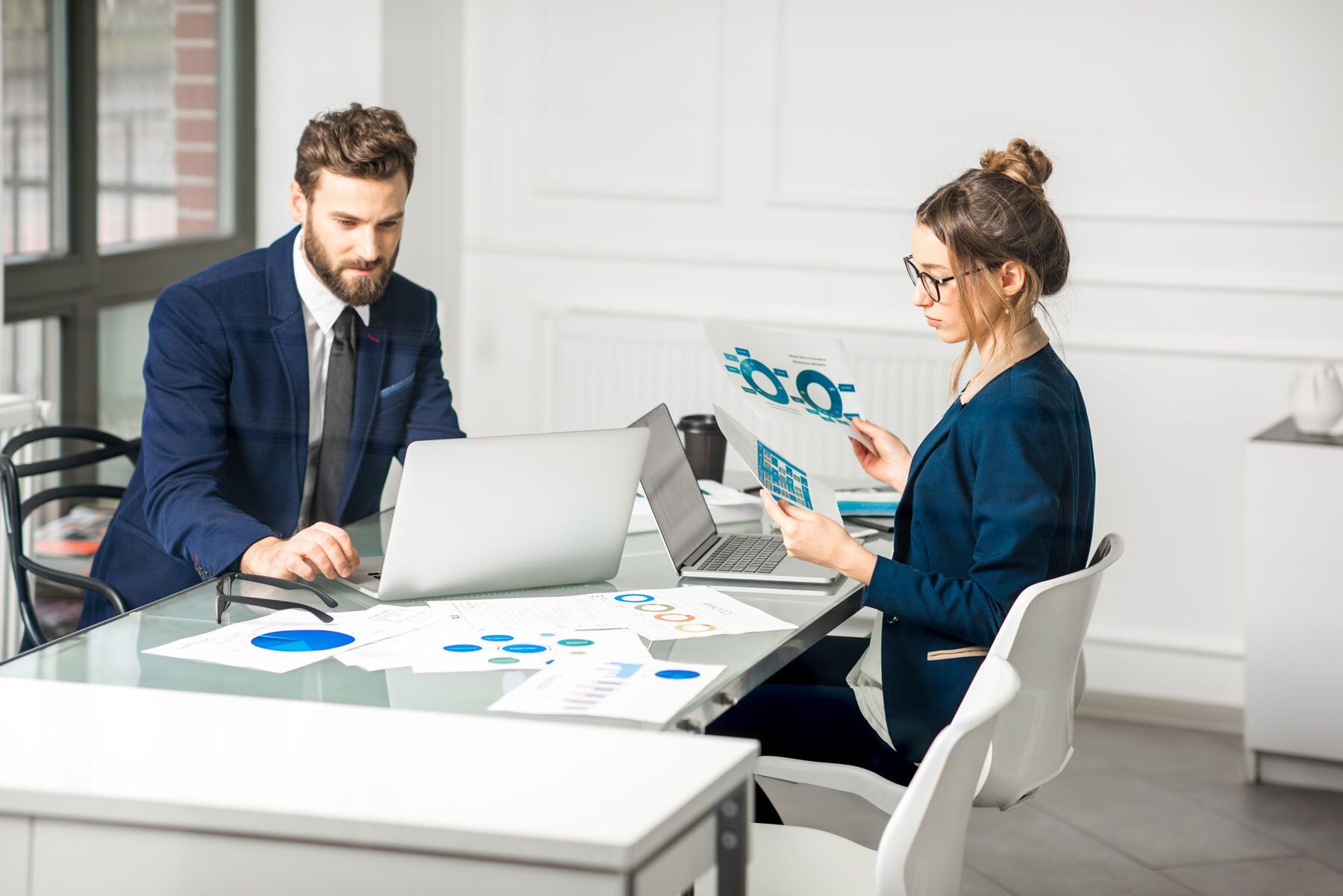 Need help digesting your digital marketing data?
Get in touch to see how we can provide useful insights and a strong plan of action based on your data.
Why are analytics departments being cut?
The Gartner survey went into detail about why this trend is becoming so widespread. Some of the key findings are outlined below:
Only 53% of marketing decisions are influenced by analytics

A quarter of decision makers don't look at analytics information 

24% of analytics recommendations are rejected 

24% of decision makers trust their gut more than analytics 

A third of decision makers selectively pick data that supports their opinion

Inconsistent and difficult-to-access data are key reasons why analytics are not relied on when making decisions 
If a quarter of those in charge don't look at analytics data at all, a further quarter reject recommendations based on analytics, and a third are cherry-picking data to suit their narrative and back up their gut instinct, it's clear to see why analytics teams are facing the axe.
Keep Up With The Latest Digital Marketing Stories.
Subscribe to our free monthly newsletter.
How can analytics teams improve?
If you're a marketer and you work in or manage an analytics department for a business that is looking to tighten its purse strings, it's natural for you to want to try and find a way to improve your output, provide more reliable data, and show your worth. Other marketers will know the importance of analytics, but it's the stakeholders and decision makers you need to prove yourself to. So, how can you do that and avoid becoming part of the 60% statistic? 
One of the biggest issues facing marketers is the cherry-picking of data. A lot of this comes from having no clear KPIs and watching the goalposts change mid-campaign, in-line with what suits the latest narrative that is being pushed. To avoid this, be firm in setting your core KPIs and metrics before you begin your new campaign. This way, the data that subsequently rolls in can't be skewed or distorted to fit a false narrative or conception. 
Monitor analytics-based decisions 
Whilst a lot of decisions are made without the input of analytics, just over half are, so to help boost your credibility and increase that number, it's wise to start tracking the decisions that are made as a result of analytics and what the outcomes are. Marketing isn't purely data and sometimes the numbers simply don't work in the way you thought they would due to changing trends, but largely, data can help with decision making and avoiding mistakes. 
If you can provide evidence of when data was collected and interpreted, therefore resulting in an actionable solution being recommended which was put into motion and garnered positive results, you can give yourself and your numbers more weight and credibility. 
Rely on data, not salaries 
In larger companies where a CMO is present, often the person making the decisions also has a higher salary. This can lead you to believe that the higher the salary is, the more knowledgeable the person is and the better it is to follow their lead. This doesn't work with data; not in marketing, not in science, and not in politics. Higher salaries do not always mean the most knowledge, but this often pulls rank anyway. 
You can't argue with numbers. If you've got evidence that a certain campaign style isn't working, but someone higher up insists it is, you might feel naturally inclined to side with them. Rather than doing this, push for reliance on numbers, data, and facts. Professional opinions and experience are valid and should be listened to, but sometimes, the numbers speak for themselves. 
Streamline your analytics 
A lot of the issues companies are having with analytics teams is the poor quality, inconsistent data and the inflated way in which it's collected or formatted. Analytics is incredibly powerful, but only if you're using it the right way. So, you need to make sure your analytics process is as streamlined as possible. How do you do that? With these four steps: 
Set your KPIs (e.g., improve ROI, boost

lead gen

, or build brand awareness/visibility)

Understand your capabilities: determine not only that you have access to good data, but the skills to dissect said data

Make use of marketing tools (e.g., Ahrefs, Moz, and SEMrush)

Analyse the data: take time to investigate and infer what it means
Once you have a benchmark of data quality (i.e., getting it from reliable sources only) and you only focus on the things you're measuring, you should find it easier to understand what's going on and inform marketing decisions based on facts. For example, if one of your KPIs is to improve your domain authority, you'll want to be using tools like SEMrush to identify your backlink profile. If you've got lots of toxic or spammy links, you can infer that this is why your domain authority is low, and therefore recommended action would be to work on removing those links and getting new links on more trustworthy sites. 
We know that improving domain authority can have a direct impact on search rankings, so this will help with the overall marketing efforts, but you need the data to get you to this point, therefore highlighting the importance of analytics teams.
Final thoughts
Analytics is hugely important, but the amount of data available has vastly increased and the ability to access essential information is decreasing. Unfortunately, pulling irrelevant data has lead to a skewed notion that analytics teams aren't worth their salt and that gut feelings are more reliable – this isn't true if the right data is being accessed and used in the correct way. 
At The Brains, number crunching is what we do best. We know how to collect data and what it means, helping us to help you better inform your marketing strategy and strengthen your company as a whole. If you would like to know more about what data you need to be looking at and how to get it, contact us today.
Who we are
The Brains is an award-winning digital marketing agency, consultancy and training provider in London.
Our Brains are experts in their field, helping companies grow faster, generate leads and overtake competitors.
What we do
Our Brains can help you with everything from ongoing marketing to training up your internal teams.
Give us a call to discuss your needs.
Ready to schedule a free digital marketing consultation?