Facebook versus LinkedIn: your guide to choosing the best social platform for lead generation
Lead Generation is our expertise here at The Brains. In fact, co-founder Larry Kotch formulated our Leads On Tap approach himself. Our teams work tirelessly to create engaging social media posts and brilliant ads to help our clients collect profitable leads, but how do we choose our channels? He's some insight from the experts on how Facebook and LinkedIn lead generation differs, and how you can make sure you're posting in the right place.
Watch Larry's video about how Facebook and LinkedIn are used for lead generation
Watch guide: 3-minute video
Nowadays, it can be a real challenge to decide where to focus your marketing efforts, particularly if you don't have a huge amount of experience with advertising on social media channels. In the digital age there are several powerful platforms you can choose from, but Facebook and LinkedIn are probably the most relevant if you're a B2B company. So, which of the two is better? While Facebook and LinkedIn may at first appear very dissimilar, interestingly, it's quite a close competition when the two are compared in terms of targeting and lead generation capabilities.
Facebook: a social platform adapting for business
When it was first established, Facebook was a traditional social platform, used purely for recreational purposes and socialising. Whether users were sharing images of family holidays, connecting with old school friends or posting general updates about their daily lives, nobody (besides forward-thinking marketing gurus) was even considering using Facebook for advertising or business purposes. Of course, 16 years later, Facebook advertising is an essential tool for most businesses with online advertising strategies. It seems every other post we see on our Facebook feeds is sponsored and served to us based on the interests, hobbies and demographics the platform's algorithm can detect. It's clear to see how much the platform has adapted to meet business needs, and with its 2.38 billion active users, why wouldn't most companies want to try Facebook lead generation?
If you're looking for a great Facebook agency, make sure you check out this list of all the best Facebook marketing agencies in London!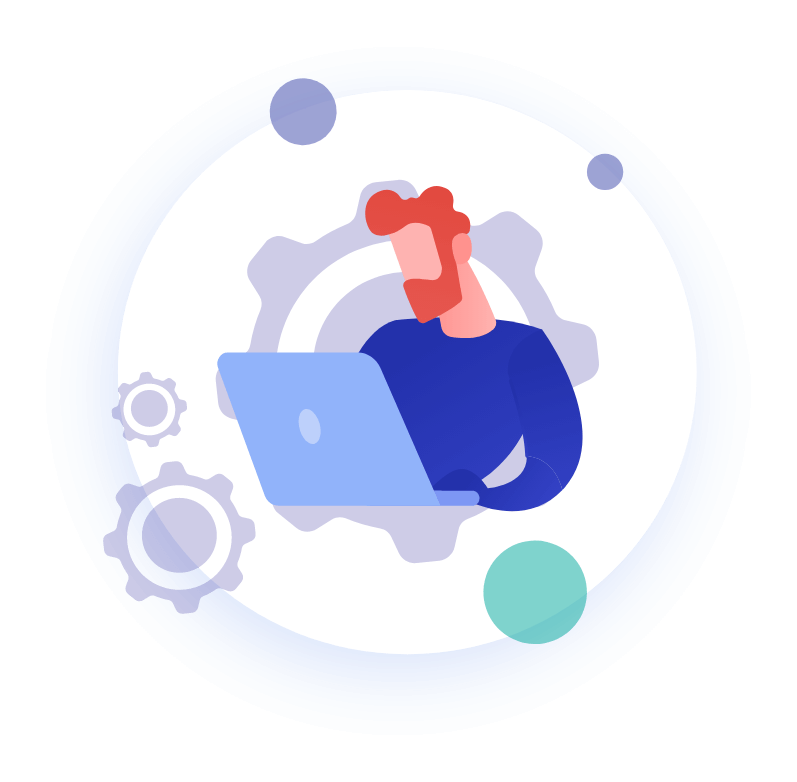 LinkedIn advertising – worth the cost for niche targeting?
LinkedIn has always been, and probably always will be, a professional platform used by businesses, jobseekers and thousands of professionals who are looking to share industry knowledge or grow their profiles by connecting with others in similar fields. As far as behavior is concerned, things are kept mostly professional, although more recently users have been sharing more personal posts about job seeking or hiring experiences. 
If you're looking to venture into the world of LinkedIn advertising and have a niche target group in mind, perhaps it's your safest (and potentially most profitable) bet. However, it's worth bearing in mind that the cost of LinkedIn lead generation marketing is significantly higher than Facebook advertising, so enlist the help of social media marketing experts to maximise the ROI of your campaigns.
Learning where to push your online ads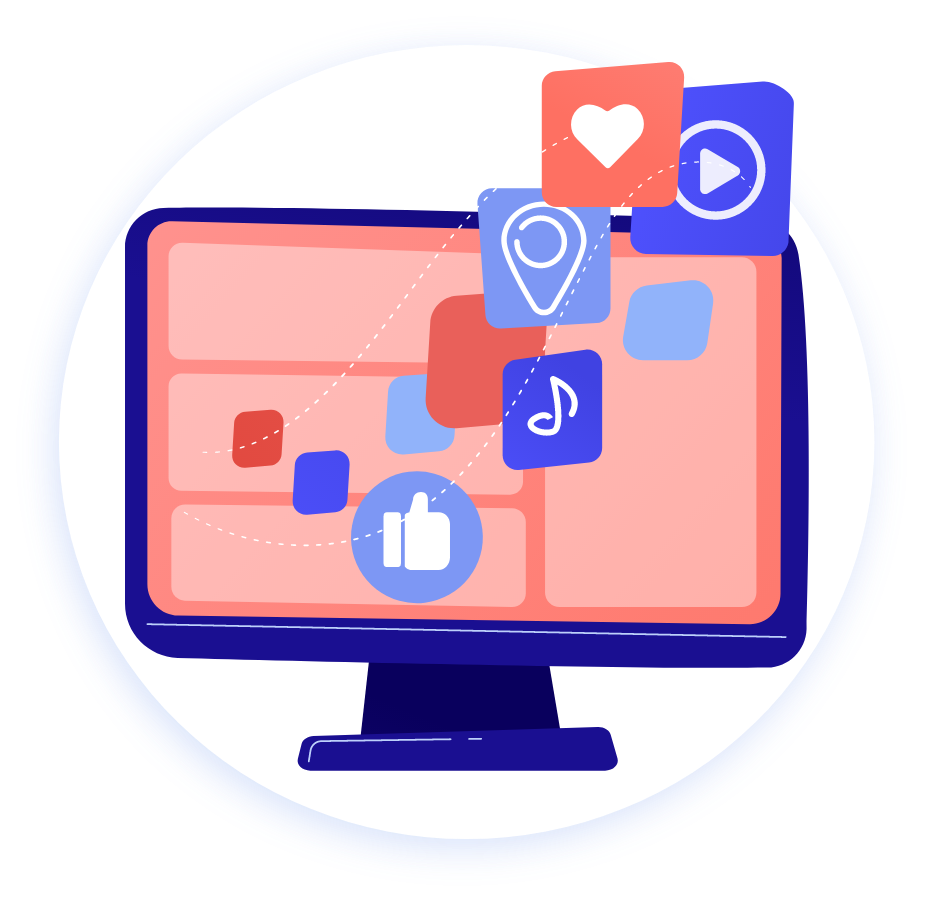 Deciding on a target audience for your digital marketing campaigns can be difficult, but social media algorithms make it easier for you. You may consider your business to have a quite a broad target market, but if you're B2B, chances are you'll only be looking to attract social media users in a specific line of business. For B2B online advertising, LinkedIn is ideal because its metrics are so straightforward. You can filter users by company locations, company type, job titles and more to make sure you're only targeting real, potential leads without wasting time on users who won't be interested. 
Facebook, on the other hand, is useful if your main concern is reaching as wide an audience as possible. Since Facebook's algorithms categorise users based on demographics and interests, there's a higher chance people will see your advertisements as the categories are so vast and numerous – and let's not forget that Facebook has more than two billion users.
Whatever your approach to marketing, it's always important to consider cost in relation to your potential profit. While LinkedIn is more appropriate for niche targeting, the cost of an advertising campaign can be up to ten times higher than Facebook. So, if you use Facebook, you'll be able to spend ten times the amount while reaching a much higher volume of users. The only question then is: will this approach generate the same valuable leads you're more likely to come across on LinkedIn? As long as you enlist the help of an experienced agency, then yes – attracting engagement with Facebook advertising requires time, dedication and top-quality posts, but it can be done very successfully and at a low cost.
Our targeting approach – increasing your conversions
Agencies offering quality social media services should recommend that buying personas be established before an advertising campaign kicks off. At The Brains, we conduct informative content strategy workshops with our clients to make sure there is no uncertainty about who their advertisements should be targeting. Our data analysts and content strategists work together to finalise buyer types, decide where the posts will appear and produce content appealing directly to those potential leads. On average, this approach results in a 70% increase in lead-to-sale conversions. 
We have ample experience generating leads through a variety of social media channels, including LinkedIn and Facebook, for clients across a range of sectors. Our creators are always one step ahead when it comes to understanding media trends, so the posts we create are consistently optimised for the best possible results.
The best platform for your business needs
As long as there's a well thought-out marketing strategy in place, both Facebook and LinkedIn can be fantastic online advertising platforms to generate leads and boost brand awareness. Whether you're B2B, B2C, on a tight budget or able to make a significant investment, there's always a great opportunity to drive sales and generate interest when you're targeting the appropriate personas with relevant content on the right platform.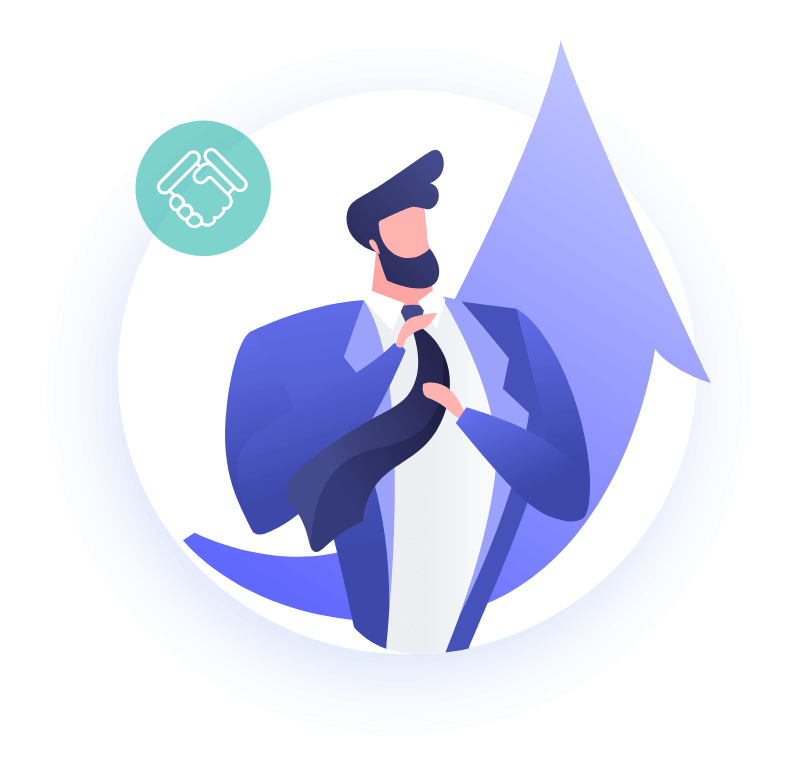 While Facebook and LinkedIn both offer opportunities to grow your business, as marketing experts, we would recommend using LinkedIn for more niche, targeted lead generation and Facebook for broader brand awareness campaigns. Why not make things even simpler with the help of a specialist lead generation agency? You'll be able to reap all the benefits of powerful Facebook and LinkedIn advertising without having to conduct the research and data analysis yourself.
Our team of experts at The Brains know all there is to know about digital marketing, from PPC and SEO to social media and community management. We have all the tools you could possibly need to build a profitable marketing campaign, including our effective Leads On Tap solution formulated by co-founder Larry Kotch. To find out more about our offerings, get in touch or make use of our free consultation service.
Schedule your free initial consultation
If you would like some complimentary advice on online lead generation,
request a FREE consultation today!
Ready to schedule a free digital marketing consultation?