12 Small Business Website Design Tips | The Brains
Are you a small business with dreams of building an engaging, traffic-driving website? If so, you've landed on the right blog post! At The Brains, we specialise in web design and SEO (among a number of other digital marketing services). We also conduct CRO audits of existing websites to look for any possible improvements.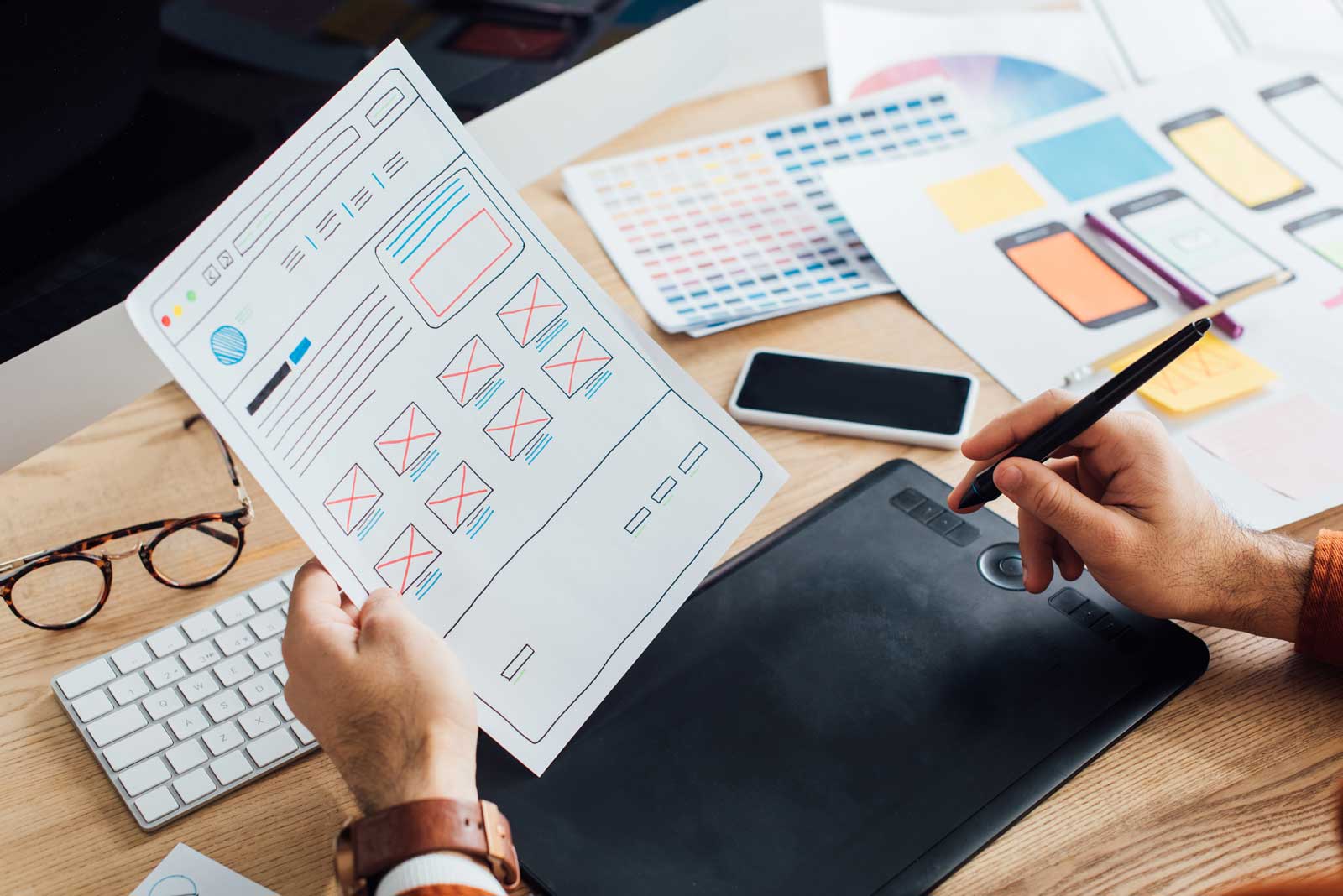 As one of the top website design agencies in London (we work remotely with companies further afield, too!), we're certainly well placed to provide you with a few top tips for stunning sites and enviable user journeys. Just keep on reading to discover our small business web design tips and see how your site could benefit from an upgrade.
Why does website design matter?
These days, big or small, every business needs a website. What's more, it's easier than ever to create a website today. WordPress offers a whole host of professional layouts, as do a number of other providers. We understand that getting started can be a little intimidating, especially if you have never created a website before, or if website design is currently a foreign concept.
Website design is a powerful tool that can help you build customer trust and loyalty. It can help to intrigue and compel potential customers or clients, giving them a real reason to trust you over competitors (and no matter how unique your business, at least in terms of digital marketing, you will always have a competitor. You will always have someone vying for similar keywords and audiences). When everything slots in to place in terms of web design, content, SEO and advertising, you will be able to scale your business in incredible ways, driving meaningful traffic and ultimately boosting leads and sales. In fact, 92% of business owners say that having a website is the most effective digital marketing strategy, with 85% saying a website gives them a competitive advantage.
Remember that, while every single aspect of digital marketing is important, it all starts with your website design. It's an integral part of your business and it's at the heart of everything you do, so it's worth investing significant time and money to get your website design right.
What makes a good website for a small business?
With most businesses now placing a huge emphasis on creating a digital strategy to cater to the current circumstances, first impressions are everything. As a result, it's vital that any websites of small businesses make a lasting impression on prospective customers.
Anyone working for or alongside a small business will know that getting the ball rolling and generating revenue can be incredibly difficult, especially if you're trying to operate in a cluttered marketplace with lots of competition. The first step to success in this space is of course creating a powerful website! Having a site that is easy to navigate, provides users with valuable content, and has clear CTAs gives you a much better chance of generating sales, conversions, and returning customers.
So what makes a good website for small businesses?
A strong first impression: Using visuals, colour scheme and layout
Although it doesn't guarantee success, having a visually pleasing website goes a long way when it comes to encouraging users to stick around and find out more about your business. If your website is clunky, too busy or untidy, your bounce rate will likely be off the charts. Particularly for small businesses, capitalising on USPs that will allow you to stand out from the competition is key – but you must ensure it's done tastefully and to the style of your own brand! See tips 2 and 3 for more information on creating a great first impression with brilliant design!
A well-rounded representation of your brand
Your website is the place all your marketing efforts lead back to, which is why a heavy focus on ensuring its brand consistency is vital. Nowadays while competition is so fierce, branding counts for a lot – a website that clearly shows who and what you are as a business will no doubt lead to future success. Plus, you will be far more memorable to prospects if your website clearly represents what you stand for.
An easily-navigable structure
Small businesses often overlook this point, but having an easy to navigate and responsive website that provides users with a seamless user experience (UX) can go a long way in terms of boosting revenue, increasing search engine ranking and encouraging users to return for repeat purchases.
Make sure you put plenty of thought into your navigation structure and overall page layouts – the last thing you want to do is confuse new website visitors!
12 unbeatable small business website design tips to implement now
Owing to our long history of helping hundreds of SMEs get off the ground, we have developed a series of strategies that we have implemented to help our small business clients create conversion driving websites.
1. Bear your user journey in mind
As previously mentioned, a clear and easy user journey is a hugely important aspect of your website, and is key when it comes to making a sale. When designing your structure and main landing pages, you need to look at it from your potential customer's point of view. What will they be looking for when they land on your website, and how easy is it for them to find? Each of your pages needs to look and feel accessible, with side panels containing useful information, clear calls to action, and simple, clean navigation.
It's also a good idea to develop a mobile-friendly version of your website, or at least your key landing pages. With more and more people browsing via mobile devices, only out-of-date sites would be without one – so make sure you're ahead of the game. Similarly to how people don't like to be left waiting around in a shop for assistance, online users don't want to wait for pages to load, or to put in lots of effort to find what they're looking for.
2. Make your website design clutter free…
Ensuring that your website is clutter-free is a simple and effective way to display your professionalism whilst improving your customer's user experience by allowing them to consume your content and navigate easily through your web pages.
More is better is not a mantra you should be using when designing a website. Instead, you should be focusing on creating balance and ensuring the best possible user experience for any prospective customer visiting your website.
3. … But ensure you're making wise use of space
On the other end of the spectrum, having an empty website that leaves users questioning what your business offers will lead to equally poor results.
The main thing to remember when designing a website is that you are doing the work and not your users. Your users don't owe you anything, and if you're asking them to put in work to make a conversion or a purchase, they will leave and go elsewhere.
You will probably already have a good idea of your target audience, so use this information to create a website that suits their needs and solves their problems.
A few good ways to ensure that you use space effectively are:
Provide helpful content that informs users of what you offer as a business.
Create clear CTA's to encourage conversions.
Show customers testimonials that showcase how you've helped previous customers.
Make sure your contact information is easy to access.
4. Choose a website design that reflects your business, your industry and the needs of your audience
Having a website that represents your brand, reflects your industry, and represents the needs of your target audience is vitally important if you're looking to create a lasting effect on your users.
To do this, you can implement a number of design features:
Choosing the right colour scheme to match your business is one of the most important features when designing your website. The colours you choose should echo your identity and also reflect the nature of your industry. For instance, if you're a horticulture business or a business committed to sustainable practices, your colour palette could emote earthy colours to help users associate you with "green" principles.
The types of content you produce should reflect the needs of your audience and should help educate them in an easy to digest manner. Therefore, every piece of content you place on your site should have your audience in mind.
Similar to colour schemes, the types of images and graphics that you use on your website should reflect your business and the industry you operate within. If you're wondering what will work for your site, take a look at your competitors or type your industry into Google to see what images show up. This might seem like a small matter, but nailing every single aspect of the visual aspect of your website will inevitably lead to positive results.
5. Maintain clear branding
Without clear branding on your website, you risk confusing (and likely losing) potential customers. With the help of a professional website design agency, you'll be able to keep the entire site in line with your brand style, colours and overall tone, keeping your whole business clean and consistent. Here are a few of the main elements you'll need to consider when working with a website design agency:
Brand colours / logos
Font style
Imagery / graphics / icons
Image sourcing (i.e. photography / stock images)
A useful tip is to pay particular attention to your homepage, as this will likely be the most frequented area of your website. Make sure that your homepage really sells your brand, displays your top products, and pushes your clearest messaging. Which brings us to the next tip…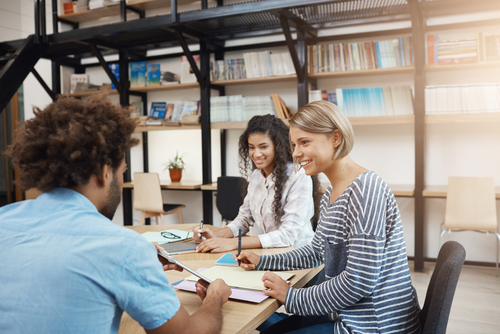 6. Ensure clear sales messaging
To give your new website the best chance of performing well, you'll need to make sure you've included certain sales elements. One of these is of course your call to action, as mentioned earlier. A professional website design agency will be able to assist you in coming up with clear messaging, and positioning it on each page. This is to eliminate the possibility of appearing too pushy, while still delivering the right message. Including customer testimonials is equally important, as positive reviews can help to build brand trust when seeking new clients. You may also want to include case studies and any accreditations you have.
7. Professional photography counts for a lot
However tempting it might be to use stock photos for your website over hiring a professional photographer – don't. Nine times out of ten, your users will know straight away that your images aren't original, and this will affect their perception of your brand.
Your users want to get to know you, and it goes a long way if you invest in your images and show people who you are as a business. Whether it's photos of your products or services or photos of your staff members, investing in professional photography can go a long way in boosting your brand image and the overall look of your website.
8. Your website needs to be mobile-friendly
We briefly touched on this earlier, but the fact is that as more and more people choose to do most of their browsing from mobile devices, it's never been more critical to ensure that your website is fully optimised for mobile users. Not only will it improve the user experience and website responsiveness, it will also help improve your search engine rankings.
Google is putting more and more pressure on businesses to ensure that their websites are mobile-friendly. Mobile experience is a major ranking factor that can impact on your SEO performance. So, if you're looking to increase conversions and sales by providing users with a better experience, mobile-friendliness is a must!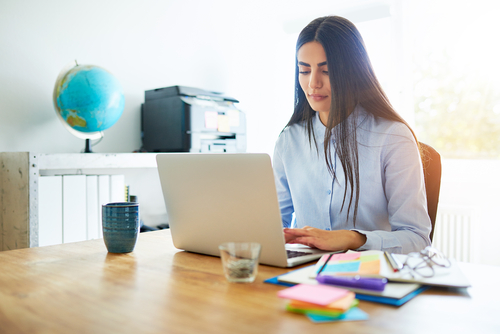 9. Include a blog and publish regular content
For small business owners in particular, publishing regular blogs on your site and ensuring you promote them across your social channels is a great way to generate excitement around your brand and position yourself as a thought leader. To do this well, you'll need to make sure you have a clear blog navigation and a place for users to easily access each blog post without getting lost in your website. You should also make sure your blog posts are broken up with images or other visuals to keep your time on page high and your bounce rate low.
10. Web design and SEO: A marriage made in heaven
SEO tip #12: Be conscious of your site navigation
Web design and SEO are a match made in heaven, and you can't do one without the other, if you want to perform well online. As a result, every aspect of your web design process should factor in SEO at some point if you want to attract visitors to your website. Here are few things to think about when creating an SEO friendly website:
Not only do website users hate slow site speeds, so does Google. Site speed has become a crucial factor in search engine rankings, so if you've got elements on your page that are slowing things down, you either need to optimise them or remove them. There are several excellent site speed checkers you can purchase that will test your site speed and inform you of what might cause the slow speeds
For search engine bots to be able to crawl and index your pages for ranking purposes, you need to ensure that your site is easy to navigate. This means getting rid of broken links and simplifying your website layout to allow search engines to locate all of your pages with ease.
Meta titles and descriptions
To help improve your rankings and entice users to click on your SERP listings, it's important to create meta titles and descriptions that include keywords and provide a clear description of what users can expect to find on the landing page. However, your titles should be no longer than 60 characters, and your descriptions should not exceed 155.
11. Be unique. Stand out. Be daring.
There are millions of websites out there, many of which will be trying to sell a product or service similar to yours. The key for small businesses when it comes to web design is to stand out and be different. Make sure your brand is memorable, even after a first glance of your homepage, and you have a much better chance of securing quality leads and sales. While this can be quite an arduous task in such a competitive online world, a website design agency will have all the tools you need to ensure your website is one of a kind.
Ready to take on the challenge and design your dream website? Seek assistance from a website design agency in London and you can rest assured your pages will be driving traffic in no time. Contact The Brains today to find out more.
12. Make your contact details clear and easily visible
Although this might sound fairly obvious, you must clearly display your contact details on your website. Whether it's an email address, phone number or links to your social media accounts, your users should be able to find your details and contact you with absolute ease. If you want to streamline this process, consider creating a contact form that allows users to contact you with any questions they might have.
Web design is a rich and diverse field – web designers spend their time keeping up-to-date with the latest trends in the fields of web psychology, graphic design and user experience to guarantee a pleasant experience for website visitors. We understand that, as a small business owner, you might not have the time to dedicate to ongoing website design maintenance and tweaks.
Thankfully, The Brains is ready to help you out and to build an holistic approach that incorporates all aspects of digital marketing, including content marketing, SEO and PPC.
As an award-winning website design and digital marketing agency, we work closely with our clients to ensure they're thrilled with the result and that best practices are being observed. To find out more, get in touch with us today for a free website design consultation.
Ready to schedule a free digital marketing consultation?