Online advertising for beginners – basics with The Brains
Have you been looking into the world of online advertising but aren't sure where or how to get started? Do you have an exciting product you can't wait to sell online? At The Brains, we're experts across all areas of online advertising, whether it's paid search or paid social, and we've created this blog to give an overview of how online ads work and what you can do to get started. So, if you're a beginner looking to learn the basics, you've come to the right place. Read on to find out more about online advertising from an experienced digital marketing agency, and what it could do for your business.
What is online advertising?
If you've been thinking about seeking help from an online advertising agency, chances are you already have an idea of what online advertising is. But, for those who don't, here is a brief overview: Online advertising encompasses any form of advert displayed online, from PPC ads and social media, to display ads and remarketing ads. The purpose of an advert, targeted or otherwise, is to drive traffic to your website and eventually sell your product or service. While advertising on certain channels can be pricey, there are tricks and techniques that can make the venture hugely cost effective. 
Paid search is also known as Pay Per Click (PPC). It is one of the most effective (and therefore, most popular) ways to advertise online. Search engines such as Google and Bing allow users to display ads on certain search engine results pages (SERPs), bringing traffic to the desired web pages. Of course, this comes at a price, and companies or individuals using paid search will have to pay a fee for each click that their ad receives. The amount they pay will depend both on the length of the campaign and the keywords.
Keywords that are related to your service or product are competed for online, and are extremely valuable when used for paid search. Having a good set of keywords that are relevant to your ad and what you are selling will massively increase your chances of getting quality leads that will eventually become buyers. It's important for businesses considering PPC to conduct thorough keyword research before deciding on the strategy, as a poorly-planned campaign will result in very few leads. An online advertising agency with experience in PPC will be able to assist with your keyword research, strategy planning and compelling ad creation.
PPC terms you should know:
Click: when a user clicks on one of your ads

Impression: when your ads are shown (this does not mean a user has seen or clicked on your ad)

Average position: where on the results page your ads are being shown

Click-through rate (CTR): impressions that result in clicks

Average cost-per-click (CPC): how much a click costs on average

Conversion rate: the percentage of users who have converted after clicking on an ad
More recently, paid social, or social media advertising, has become extremely popular and fruitful for businesses across the globe. It works in a similar way to paid search, however the advertiser must choose their own prospective customers to target, filtering users of particular social channels down into categories of people who are most likely to buy their product. There are multiple filters to choose from when it comes to demographic data, and more often than not it will depend on the social channel as to how many you can use.
Age

Gender

Income

Job type

Level of education

Marital status 

Location

Language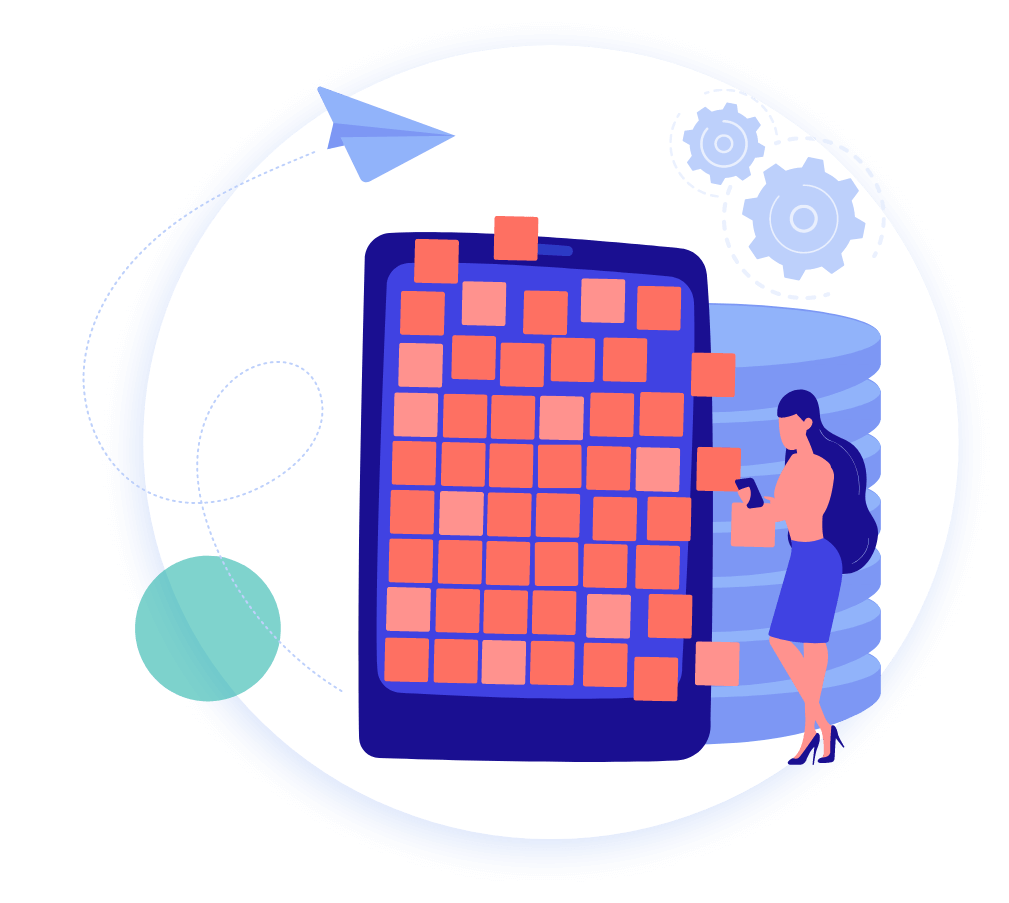 …the list goes on. Because of this necessary filtering for paid social ads, it's increasingly important that companies come up with buyer personas before they start thinking about their strategies. Conducting thorough research and knowing the target audience inside out will help to filter more effectively, thus targeting the right people with ads that will be relevant to them. Doing this with the help of an online advertising agency will allow you to maximise the effectiveness of your advertising spend and generate great leads.
Paid social terms you should know:
Branded Hashtags: similar to general hashtags, but used instead for branding purposes (to reflect the brand name, tagline, or motto)

Impression: when your ads are shown (this does not mean a user has seen or interacted with your ad)

Geotargeting: targeting your ads at a group of people filtered by  location, zip code, device or IP Address

Influencer: a social media user with a large following who can be paid to be part of advertising campaigns to increase their reach

Engagement rate: how often social media users are interacting with your posts

Conversion rate: the percentage of users who have converted after clicking on an ad
While you may be itching to get started, there are a few things you need to consider before rolling out your advertising campaign. Firstly, the content you'll be producing for your ads – you'll need to make sure you can write compelling copy that can sell your product while keeping inside the character limits of social channels. You may also want to produce visuals to go alongside your copy, so ensure you have both the capacity and the knowledge in your team to design images that reflect both the particular ad campaign and your brand as a whole.
Secondly, you can't neglect your landing pages. If you're producing ads that are going to drive traffic to your site, you need to make sure those landing pages are as enticing as the adverts themselves. This might include calls to action, videos, images or icons, and testimonials or reviews. Take a look at our recent post on web design if you'd like more tips.
Schedule your free initial consultation
Excited to get started with some online advertising campaigns? Contact our experts here at The Brains for top tips and prepare to see your leads skyrocket!
If you would like some complimentary advice, request a FREE consultation today!
Ready to schedule a free digital marketing consultation?