An award-winning digital marketing agency in London, helping ambitious businesses grow faster
The Brains exists to drive phenomenal growth for ambitious companies. Our award-winning, data-driven PPC, SEO & social media campaigns boost revenue and lower marketing spend, helping you achieve your lead generation & sales goals faster and more cost-efficiently.
Unlike some big-name marketing agencies in London, we won't tie you in with long term contracts, or try to sell you services that aren't right for your business. We take the time to get to know you, then craft powerful campaigns that attract and convert your target audiences.
Interested in how we can help you? Book a call with our Brainy marketing experts today and start your journey towards better marketing ROI.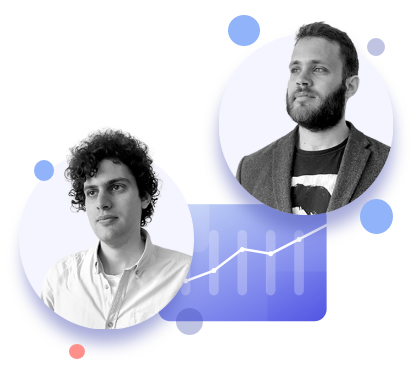 Digital marketing services
Increase traffic and drive revenue with persona-led social media advertising.
The Brains is proud to be one of the best digital marketing agencies in London. Not sure what you're looking for? Talk to us – we can tailor a package to suit you.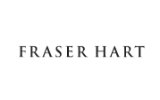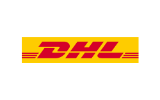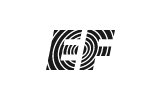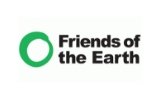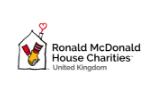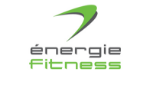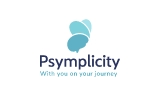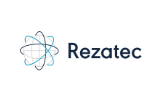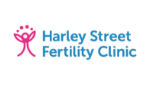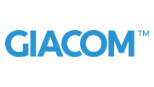 What our clients say about us
Why choose The Brains as your digital marketing agency?
The Brains is London's best digital marketing agency for ambitious companies.
Successful. Our award-winning campaigns boost ROI & improve CPA for hundreds of businesses, from B2Bs to ecommerce & healthcare firms.
Smart. Our unique approach to digital marketing balances the creative with the analytical, tapping into audience & industry insights.
Trustworthy. We value your trust in us and do our utmost to honour it. Your dedicated strategist and account management team will keep you in the loop on campaign performance, and be available for support.
Flexible. The Brains won't tie you in with a long contract. We're confident you'll want to keep using us, in whatever way works best for you. Consultancy, retainer, SLA – all are an option.
Ready to plan your next campaign?
Book a call with our Brainy digital marketing experts, and discover why we're unlike any other marketing agency in London.
Digital marketing case studies
Looking for The Brains marketing case studies? We're proud to have hundreds of successful campaigns under our belts and plenty of powerful case studies to share.
Looking for a particular digital marketing case study? You can view them all here:
No Results Found
The page you requested could not be found. Try refining your search, or use the navigation above to locate the post.
Discover London's Brainiest digital marketing agency
The Brains is a collective of brilliant marketers, data-analysts, technicians and strategists, coming together to deliver unbeatable ROI for fast-growth companies.
Our digital marketing agency is built differently, with dedicated senior strategists at the helm of each campaign, fusing psychological insights and data analysis with creative conceptual thinking, to create award-winning, mould-breaking campaigns.
Whether you want to maximise the ROI of your PPC campaigns, generate conversion-driving website traffic with SEO, or implement a true multi-channel marketing strategy that helps you drive brand awareness and consideration, The Brains is an ideal marketing partner.
We're passionate about over-delivering and are fully committed to the success of our clients' campaigns; often going above and beyond to make sure results are exceptional.
With hundreds of successful campaigns under our belts and four major industry awards to our name, we've accomplished a heck of a lot in just six years of operation. We may not be the most established digital agency in London (yet), but we're certainly the most ambitious.
Begin your journey towards better ROI with London's Brainiest digital marketing agency.
Our marketing agency's core values
The best relationships are based on trust and transparency. That's why our clients always know exactly what's happening with their campaigns.
Each client has a dedicated account manager who acts as a single point of contact and is always happy to help. All clients get monthly reports and regular check-ins.

No other agency is quite as passionate about your success as The Brains. We pride ourselves on delivering unbeatable results and won't rest until your campaign is over-delivering on ROAS.
We will never tie you into an agreement that doesn't feel right to you. Our priority is to foster positive client relationships that are beneficial for all parties.
Fancy some free advice from the Brainiest digital marketing agency in London? Why not book a call? We're always happy to help.
Brainy by name, Brainy by nature:
Meet the minds behind the marketing campaigns
The Brains is a leading London marketing agency founded by Brainiacs and fuelled by mind power. Our Brains have years of industry experience and hundreds of successful campaigns under their belts. Each Brain in our collective brings with them a wealth of expertise and a phenomenal skillset.
Our Brains come from successful London marketing agencies, leading ecommerce companies and brilliant B2B businesses, bringing with them an incredible blend of creativity, analytical thinking and insight.
Becoming a Brain isn't easy; we rigorously vet the skillset, mindset and people skills of all our people. Think you've got what it takes? Check out our latest vacancies!
The Brains behind our operation
Once upon a time, our co-founders Larry and Jonathan met at a Venture Capital event in London. Two countries, three offices and 150 clients later, here we are.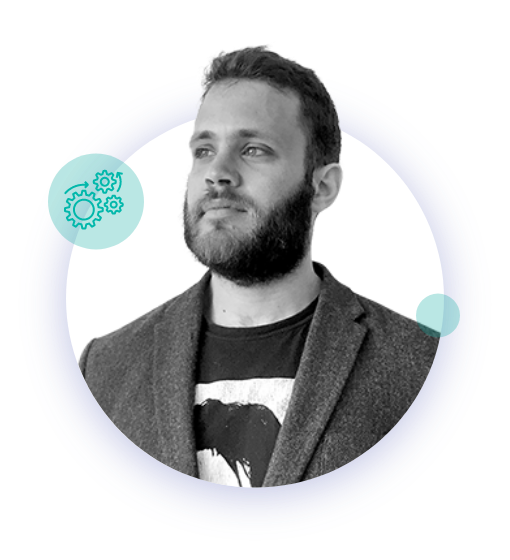 Larry Kotch
Founder & Automation Guru
Larry has helped over 400 companies with their Digital Strategy. He recently ranked #3 in B2B Marketing's Global 30 under 30 and is a regular speaker on London's marketing circuit. Larry is an automation evangelist and is on a mission to empower all great businesses with the tools to generate amazing leads.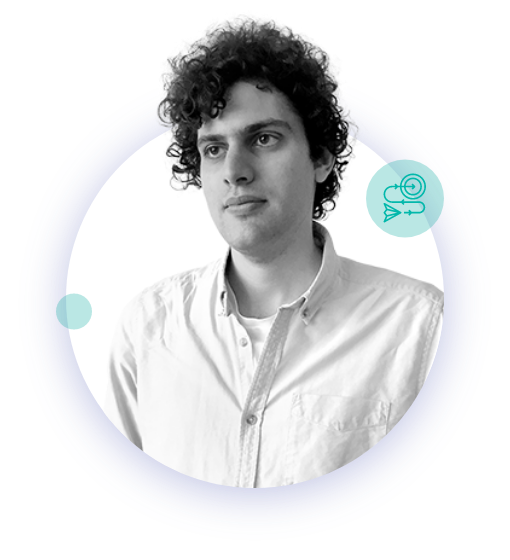 Jonathan Lemer
Founder & Lead Legend
Jonathan is obsessed with running #NoBS marketing campaigns that deliver on commercial objects for clients and has   helped tech start-ups & FTSE 100 behemoths do just that. Prior to co-founding The Brains Jonathan worked with the likes of PepsiCo, Kraft Foods and the NHS to validate and launch new ventures.
Our senior leadership team
Digital marketing resources
Our digital marketing blog is full of helpful articles about marketing strategy, campaign management and more.
Digital Marketing and Lead Generation training videos from Larry & Jonathan.
Download our latest digital marketing eBooks, for in-depth advice on advanced areas of online advertising.
The latest blog posts from The Brains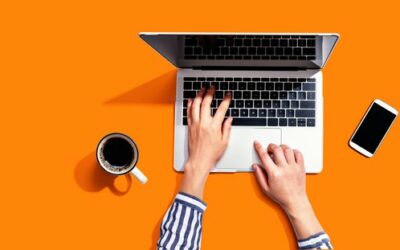 How To Transform Your Website Into A Conversion Magnet"Why is no one visiting my website? My content is first-class, and my product practically sells itself — why isn't anyone visiting?!"  If you find yourself thinking something similar, this blog is definitely for...
What kind of marketing agency is The Brains?
The Brains is an ROI-driven digital marketing agency in London that provides joined up, multi channel services, from SEO and PPC to email Marketing Services and Social Media advertising. We analyse the behaviours and preferences of your target audiences before recommending the right channels and approaches for your campaigns. Whether you're looking to boost ROI, increase CLV or bring down your CPAs, our Brains can help.
Which digital marketing agency services do you offer?
The Brains is a full service digital marketing agency. We conduct indepth strategy workshops with your team to determine the right approach and channels for your business, then recommend the right marketing mix based on your budget, goals and audiences. We provide a whole host of marketing services, including:
Not sure which services you need? No problem – we offer a free initial consultation in which to discuss your digital marketing requirements.
What happens during the free initial marketing consultation?
The Brains offers a free initial digital marketing consultation to all prospective clients. During this 1 hour session we discuss your needs, objectives, requirements and budget, carefully assessing which approach will be right for you and help you to achieve your ambitions. You'll be sent a questionnaire to complete and given the free, expert advice you need to make an informed decision about whether we're the right digital agency for you.
What makes The Brains one of the best digital marketing agencies in London?
The Brains was founded by award-winning entrepreneurs who had grown frustrated with the lack of available digital marketing services for fast-growth companies. We exist to help you grow faster, and our proven techniques are pioneering, disruptive and incredibly effective. We take the time to get to the root of your growth problems, identify what's holding you back from achieving your ambitions, and directly address any issues that could hamper the performance of your campaigns.
Our Brains have been carefully selected for their proven expertise in key areas of digital marketing. Our senior strategists have at least ten years of industry experience in their specialisms, making them incredibly qualified to help your company grow faster with smart digital marketing strategies. Our dedicated account strategists are trained in all areas of campaign strategy, management, optimisation and reporting, and have regular check-ins with our seniors.
If you're looking to partner with the Brainest digital marketing agency in London and benefit from the advisory services of true specialists, we can help you optimise ROI for your campaigns and supercharge your company's growth trajectory.
Which sectors do you specialise in?
The Brains is a collective of digital marketing strategists with vast experience across a wide range of sectors. Because our skill set and expertise is diverse, we are able to provide ROI-beating digital marketing services that span a wide range of sectors, including:
How do you partner with clients?
We believe in the power of partnership and collaboration. Our team often operate as an extension of our clients' internal marketing teams, supplementing skill sets, supporting on campaign strategy and taking on the time-intensive work that otherwise eats up too much of your time. We are flexible and happy to work on mutually beneficial terms that complement your approach – some clients prefer an adhoc set of hours to be used flexibly across areas, while others enjoy workshopping, brainstorming and idea sharing within a set monthly retainer. Whatever your requirements or preferred working style, we'll be as hands on (or off) as you like.
What is it like to partner with The Brains?
Our clients often tell us they appreciate how flexible, approachable and friendly we are. As a digital agency that prides itself on transparency, we never hide behind vagaries or bamboozle you with long-winded reports and unnecessary jargon.
When you partner with us, you will benefit from:
A flexible, fun and collaborative partnership
Convenient payment terms and quarterly contracts (no long or complex tie-ins)
Access to the best and brightest digital marketing Brains in the business
Clear, honest and transparent reporting, every month, without fail
We'd be delighted to speak with you further about a possible partnership and get to know you better – simply request a free marketing consultation and we'll be in touch!
Request a Free Marketing Consultation
Please fill out the form below and one of our Lead Gen specialists will contact you shortly.
Get in touch
Please fill out the form below and one of our Lead Gen specialists will contact you shortly.