TikTok introduces new 'Attribution Manager' to improve ad performance tracking
Attention TikTok marketers! Measuring ad performance has just got a whole easier thanks to the recent introduction of the new Attribution Manager tool. Now, you can customise your attribution windows for a specific time period, giving you a better insight into how your campaigns are performing and whether you need to adjust your ad parameters.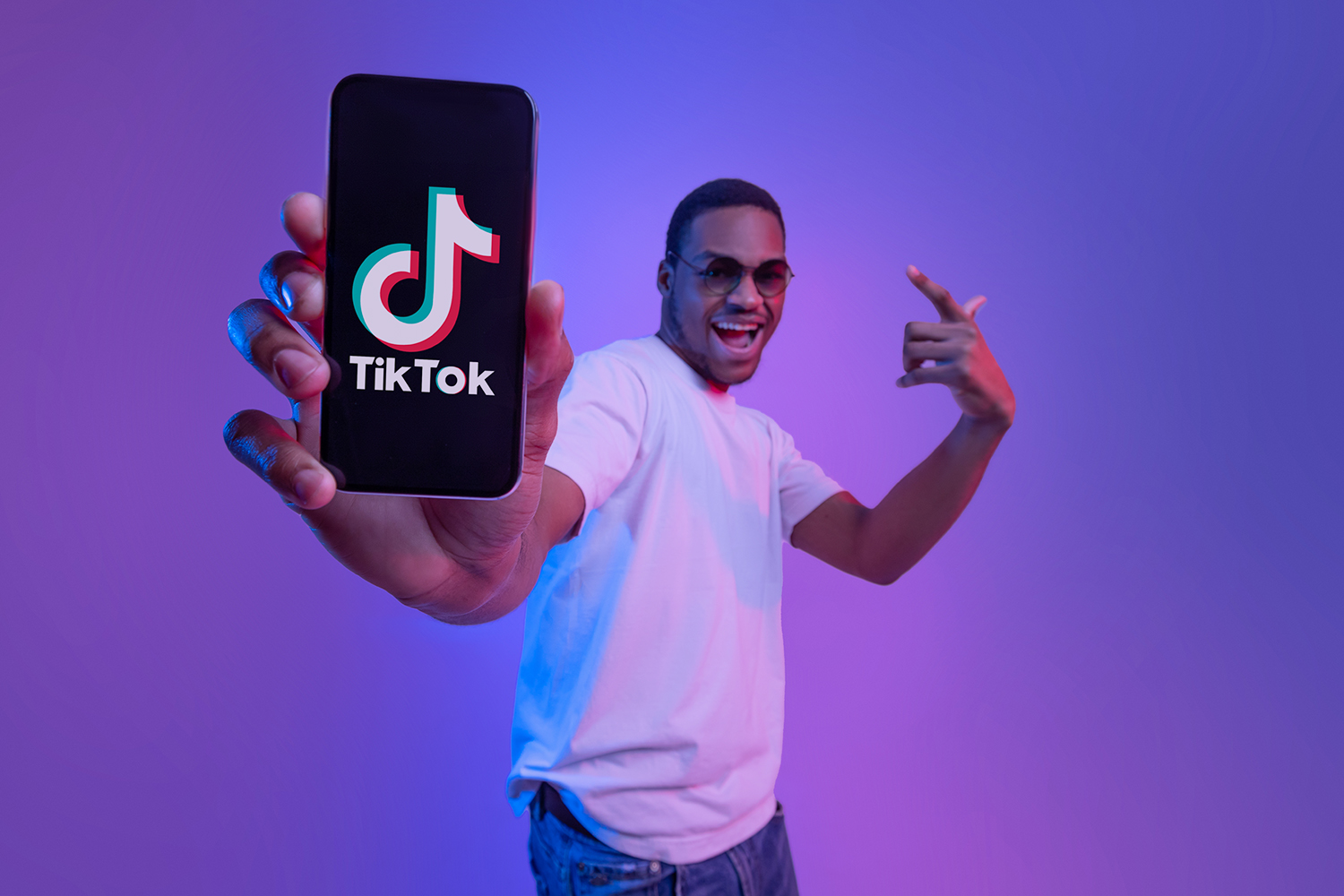 Marketing on TikTok has been relatively blind up until now due to the fact that the metrics TikTok allowed its users to view were somewhat limited – at least compared to other social media platforms that have been around a lot longer. The good news is, the new Attribution Manager should make it easier for you to measure the success of your campaigns, giving you a more accurate picture of how your content is resonating with your audience over a unique time frame. Hoorah for no more awkward marketing meetings where you try and fumble your way through the stats, but boo for having to wrap your head around yet another metric platform… don't worry, we can help.
If you're unsure about what the Attribution Manager means for you as a marketer or how to get started with it, read on as our Brains detail everything you need to know about this latest development on the world's fastest growing app.
What is TikTok's new Attribution Manager?
Let's start with the basics – what is the Attribution Manager? In short, it allows you to be flexible with your attribution window (an attribution window monitors how long it takes a viewer to take action after they click on or view your ad). This means you can look at action taken after just one day, or action taken after 28 days. This gives you greater control over how you view and influence the customer journey.
With the new Attribution Manager, you can choose the time period you want to source data for relating to click-through attributions (CTA) (conversions/purchases made as a direct result of your ad) and view-through attributions (VTA) (how many people viewed your ad and come back later to convert). Depending on your business model, this could prove to be valuable for monitoring how your audience is interacting with your ads and whether your customer journey is as smooth as it could be.
The TikTok Business Help Centre states: "Attribution Manager gives you complete control over your click-through and view-through attribution windows, allowing you the flexibility to measure, attribute, and optimise based on the attribution windows that best represent your sales cycle and campaign goals."
So, in theory, you should be able to create better performing ads with the new Attribution Manager.
Ready to get started with TikTok marketing?
Talk to our social media experts today!
How does the new Attribution Manager work?
Now you're familiar with what the TikTok attribution manager does, it's time to look at how it works. Luckily, it's not very complex and is easy enough to pick up. To access it, go to:
TikTok Ads Manager
Assets
Asset Manager
From there, you can adjust the asset window for the CTA and VTA. The CTA asset window can toggle between one, seven, 14, and 28 days, whereas the VTA can be completely turned off or toggled to measure one day or seven days.
"On TikTok, some products are marketed with the end goal of a one-click-buy cycle, others follow a longer process where customers need time to consider their purchases, therefore; marketers need to attribute the conversion to different factors in the customer journey."
– Farhiya Ali
When you choose one of these windows, TikTok will record actions during this time frame. For example, if you set your CTA attribution window to seven days and the user converts within that time frame, the sale will be recorded within TikTok Ads Manager and attributed to your campaign.
It's important to note that if you're using TikTok Pixel or Web Event API to advertise, you won't have the same flexibility when choosing your attribution windows. Instead, you'll automatically default to a CTA window of seven days and a VTA window of one day.
Keep Up With The Latest Digital Marketing Stories.
Subscribe to our free monthly newsletter.
Choosing the right attribution window and monitoring it
As you'll know, TikTok is somewhat of a lone ranger when it comes to marketing. It seemingly came out of nowhere and all of a sudden has become the fastest growing app. What started as a dance and music app has quickly developed into one of the most lucrative marketing tools in your arsenal – providing it's used correctly. So, how do you decide on the right attribution window?
This generally depends on the nature of your business, the products you're selling, and your customer base. For example, if you're a business that sells hair bands, you might find that your client base converts quickly. This is because the items you're selling are not high-ticket items and aren't considered a big investment. With this in mind, you'd expect your customers to convert within one day.
On the other hand, if your business sells high-end technology products, you'll likely expect your customers to take a few days to convert. This is because people don't generally jump into spending a lot of money based on one ad, so they might take a few days to mull it over before committing to a purchase. If you know this is how your customers convert, set your CTA attribution window to 14 or even 28 days.
Monitoring conversions
When you start using the Attribution Manager, you might see an increase in the number of conversions which couLd look quite drastic and unreliable. Although this might appear alarming, TikTok has reassured marketers that the data is accurate.
TikTok said: "With Attribution Manager, we've also launched the ability to use view through attribution as well as use longer attribution windows that align with other industry leaders.
"With the launch of Attribution Manager, all advertisers automatically are enabled for a 7 day click-through window and a 1 day view-through window to allow you to take advantage of industry standard attribution windows."
In a nutshell, if you see your conversions spike, it's because you'll be looking at data from the past week. Prior to this, knowing how successful your TikTok ads have been was a bit of a guessing game, so the new Attribution Manager might be a pleasant surprise to marketers who felt as though their campaigns were flopping. This might not have been the case at all – it's just that it's taken TikTok a couple of years to catch up with other social commerce platforms in terms of metrics.
When you have enough data, you can see how each campaign is performing and where tweaks need to be made. You can also make educated guesses on the user journey and whether other aspects of your campaign need to be addressed.
TikTok Attribution Manager final thoughts
All in all, the new Attribution Manager should allow you to create and optimise more successful marketing campaigns on TikTok, boost your brand awareness, and increase conversions. If you're unsure of where to begin with creating a social media campaign, or if you don't know how to optimise campaigns based on the metrics you're seeing on your social media platforms, we can help.
Get in touch with one of our Brains today to find out more about how we can help you optimise our social media campaigns and get the most out of your ad spend.
Who we are
The Brains is an award-winning digital marketing agency, consultancy and training provider in London.
Our Brains are experts in their field, helping companies grow faster, generate leads and overtake competitors.
What we do
Our Brains can help you with everything from ongoing marketing to training up your internal teams.
Give us a call to discuss your needs.
Ready to schedule a free digital marketing consultation?