SurferSEO x Semrush Integration: How Can This Level Up Optimised Content Writing?
Content writers rejoice – SurferSEO and Semrush have come together to form the alliance you've been dreaming of, and no, this is not a drill! The Surfer x Semrush integration is finally live and ready to integrate, but what exactly does this mean for your content strategy and how can you use it to bolster your content optimisation efforts? Find out more as we detail everything you need to know about this dynamic integration and how you can use it to your advantage.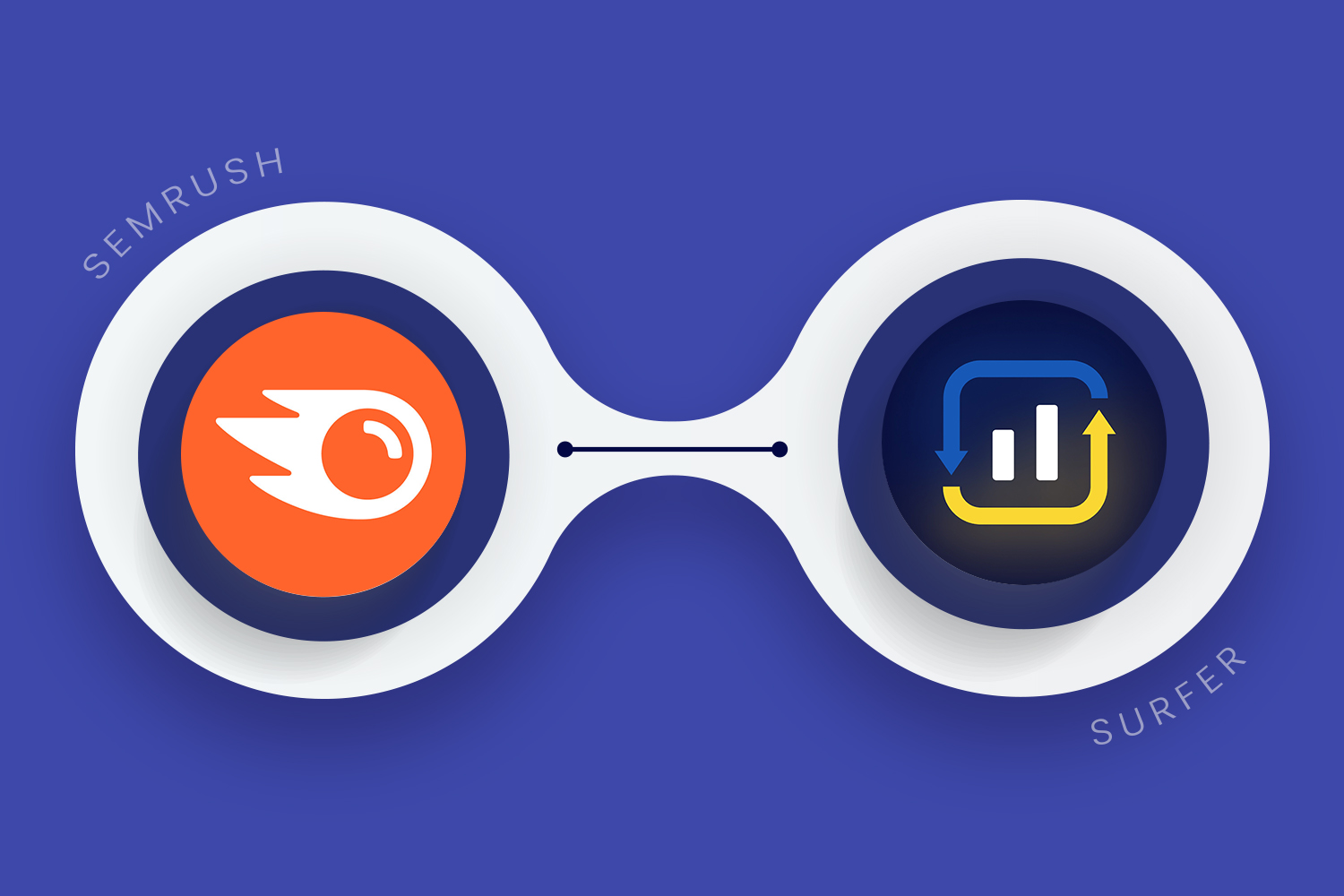 SurferSEO and Semrush are staple content marketing tools in their own right and are used by marketers the world over. Semrush has more than 471,000 active users (
Backlinko
), and thousands more use SurferSEO, meaning this integration could instantly amass hundreds of thousands of users globally. If you've used either tool, or if you're looking to streamline your content and backlink process, this integration could well be worth your time.
What SurferSEO x Semrush means for content optimisation
Before we look at the integration, let's briefly go over what each platform does.

SurferSEO
SurferSEO is a machine learning SEO tool that is used by more than 15,000 brands and agencies around the world, including Shopify. It helps users carry out keyword research and follow on-page SEO suggestions to optimise content based on a target keyword.

Semrush
Semrush is an advanced SEO data tool that also allows users to conduct keyword research, competitor analysis, website audits, and find backlink opportunities. Amazon, IBM, and Tesla are all rumoured to use the platform, along with thousands of other marketing professionals.

SurferSEO x Semrush integration
The integration between SurferSEO and Semrush refers more specifically to the backlink process. Semrush has curated one of the biggest and most accurate backlink databases on the market, whilst SurferSEO's Grow Flow tool is used by marketers looking to develop their online presence and grow digitally overall. Both platforms offer invaluable insights to users, but going between the two can become tedious – something the integration aims to eliminate.
With the new partnership, you can access the Semrush backlink database directly from SurferSEO, allowing you to see your competitors' backlinks along with actionable SEO recommendations from Surfer. No longer do you have to flit between platforms – you can see what other websites are doing and adjust your content strategy to suit, all on the same platform. This means you can bolster your content optimisation whilst streamlining the process at the same time.
Need help optimising your website?
We are experts in optimising content and helping your business climb up the rankings. Get in touch to learn more.
Why is the SurferSEO x Semrush integration important?
If you're already using both tolls separately, you might be wondering why you should think about using them together. After all, they do their job, right? Well, yes, but the new integration gives you more reliable and actionable data to base your backlink strategy profile on. As you'll already know, if you want your website to rank in Google, it needs to have excellent backlinks, as our SEO Brain Berna, explains: 
"Automation is really important in the SEO field as it frees up time that we can spend on more creative tasks, so we are super excited about this partnership. The fact that Semrush is integrated into one of Surfer's products – Grow Flow – opens up a world of possibilities. However, from a more practical standpoint, we will have our hands on fresh competitor backlinks each week. It's like a new link intersecting each week with none of the hassles; insights like these can be advantageous when pivoting, tweaking or improving link-building strategy." – Berna Sponca
Very rarely do we see top ranking websites with poor backlink profiles – to reach those top spots, many invest vast amounts of time and effort in nurturing the strongest profile possible. The issue is, creating a link-building plan can be difficult and time consuming, but the new integration between SurferSEO and Semrush aims to make it less so. 
There are three main aspects of your content optimisation/strategy that the new partnership aims to address and improve. They are: 
Understanding the link-building landscape of your industry and helping you to further explore its potential 

Identifying what type of links are top growth drivers for your competitors 

Seeing which of the link-building techniques works best for your business and your industry as a whole 
With the new SurferSEO x Semrush partnership, you can see what your competitors are doing and use it to fuel your strategy, and you can also see on-page recommendations from SurferSEO to help you optimise the rest of your onsite content at the same time, too. 
Hand in hand, these two tactics are a sure-fire way to help you climb to the top of Google.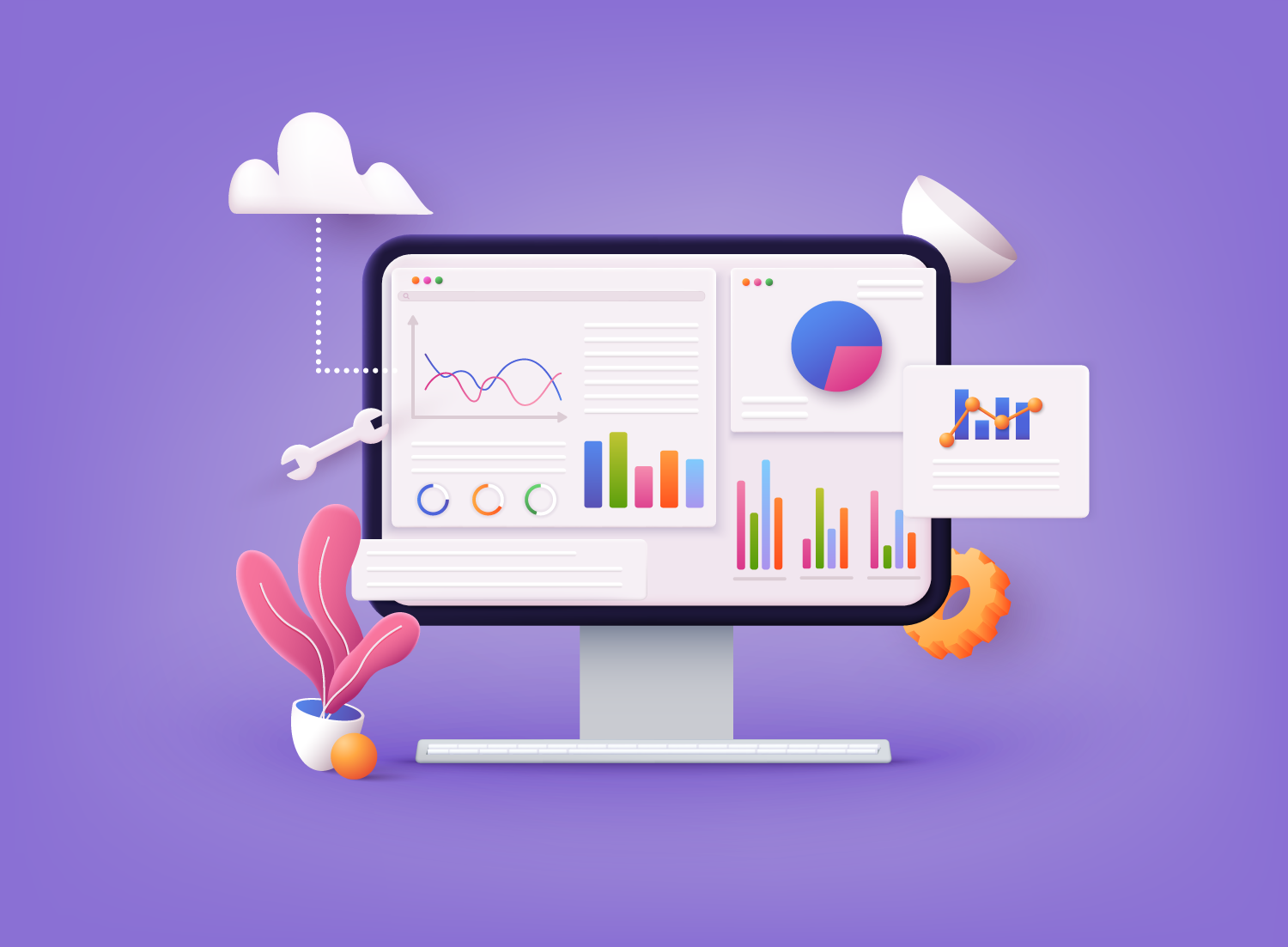 Keep Up With The Latest Digital Marketing Stories.
Subscribe to our free monthly newsletter.
How to implement the SurferSEO x Semrush integration
Getting started with the SurferSEO and Semrush integration is easier than you might think. To install it, you'll need to follow the steps below:
Make sure you have a SurferSEO account and a Semrush account

Connect your Google Search Console to your SurferSEO account 

Select the domain you want to monitor on SurferSEO Grow Flow

Go to domain's Grow Flow on SurferSEO and review tasks and recommendations 

Find the Semrush task and allow the integration.
Once you're all set up, you'll find a list of personalised insights and advisory recommendations pertaining to your domain. These come from Google Search Console and are entirely actionable on Surfer. For example, you might find that a piece of content on your site could have a backlink inserted into it to make it stronger, or some missing keywords could be added to bolster its rankings. Once you action the recommendations and take heed of the backlink data you're provided, you should find that your rankings improve. 
You'll get a list of 20 new backlinks per week to implement, and a further list of backlinks that have recently been acquired by your competitors. Although the integration itself is free, if you have a Semrush account but don't pay for a SurferSEO subscription, you'll only receive one batch of recommendations, so it's a good idea to make sure you have subscriptions for both platforms in order to make the most out of the partnership. 
If you have subscriptions to both services, you'll enjoy an interrupted list of SEO admin tasks that don't take long to implement and that can be sourced within seconds. You'll only be shown tasks that are likely to have an impact when actioned, meaning you don't need to worry about your content optimisation efforts being in vain. 
If you have a Semrush account but don't have a SurferSEO account, you can trial the integration before committing to a purchase. You can sign up to use a freemium version of Surfer, and doing so will mean you can see one batch of recommendations. If you're unsure whether it's worth the subscription fee, implement the free batch of recommendations and track the results before choosing a Surfer plan to subscribe to. 
Overall, the new integration is extremely easy to implement and can be incredibly advantageous if you want an easier way to optimise your website and start building an effective backlink strategy – provided you have subscriptions to both platforms.
Final Thoughts
Content optimisation can seem like a minefield and it's hard to know where to start, particularly if you already have a lot of content to work with. This new integration will streamline the content curation process and ensure your website is optimised, minus the guesswork that typically comes with trying to bolster rankings for existing content, but it doesn't solve the issue of coming up with unique strategies. This is where we can help. 
At The Brains, we're an SEO agency that specialise in content creation and optimisation and can help you outrank your competitors through organic and authentic content. To find out more, please contact us.
Who we are
The Brains is an award-winning digital marketing agency, consultancy and training provider in London.
Our Brains are experts in their field, helping companies grow faster, generate leads and overtake competitors.
What we do
Our Brains can help you with everything from ongoing marketing to training up your internal teams.
Give us a call to discuss your needs.
Ready to schedule a free digital marketing consultation?