Seasonal PPC Tactics: How to Create Killer Seasonal PPC Campaigns
There's tons of advice out there on how you can optimise general PPC campaigns, but there are certain times of the year where seasonal PPC comes into play. Seasonal PPC is different from traditional PPC in the sense that it doesn't play by exactly the same rules, but when done correctly, it has the power to leverage a giant influx of leads and conversions that can sustain your business after the seasonal period has ended.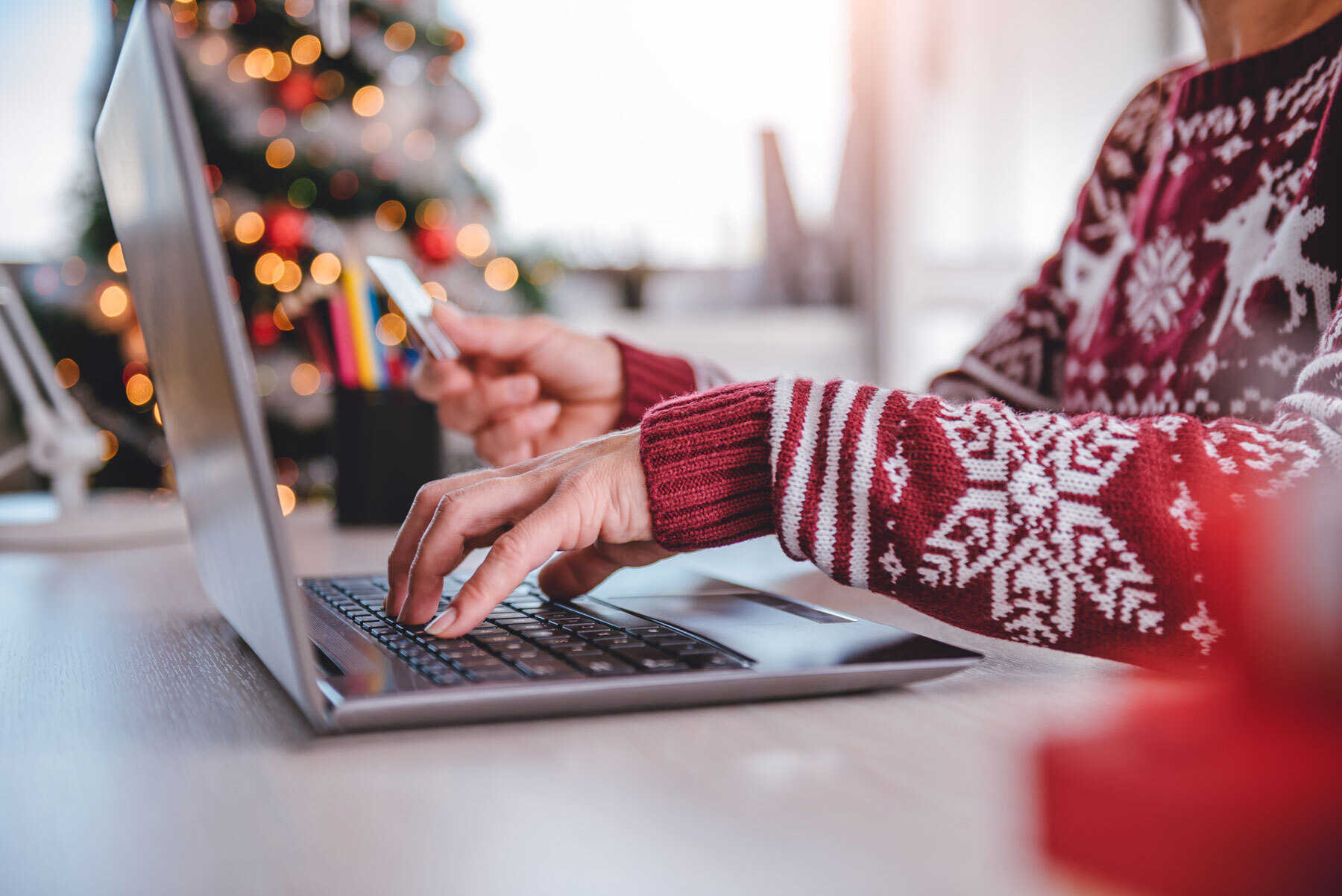 If you're looking to make the most of seasonal PPC for your eCommerce strategy and how it can complement your overall PPC campaigns, keep reading as we explain everything you need to know about killing it on the PPC front as the seasons change.
When is seasonal PPC most effective?
As the name suggests, seasonal PPC comes into play at certain points in the year when sales for your industry typically increase. There are general peaks which tend to bring a rise in sales for most businesses, and then there are sector-specific peaks that apply solely to your type of business.
For context, some of the general peaks that can bring about a rise in business for almost all companies include Black Friday, Cyber Monday, Christmas, and the end of the financial year (B2B businesses). Looking at more sector-specific seasonal trends, you have Valentine's Day, Mother's Day, and Father's Day which benefit gifting businesses such as florists and chocolatiers, back to school (August-September) which benefits educational businesses, and summer/winter for clothes retailers such as sandal or wellie manufacturers.
Which season is most effective for you to begin to implement a seasonal PPC campaign very much depends on your sector and your industry, but there will most certainly be at least one point in the year which you can expect to take advantage of increased leads and supercharge your PPC tactics.
Looking to maximise your eCommerce PPC campaigns?
Get in touch with us today to find out how we can create high-performing PPC ads that convert.
How do you determine PPC seasonality?
Before you can begin to knuckle down and revamp your PPC campaigns to be season-specific, you need to identify which seasons work well for your company. There are a few ways you can do this, including using common sense. For example, if you make school uniforms, you'll know by default that back to school is your biggest season, therefore it makes sense to finetune your PPC campaign at this time of year; however, there may be other seasonal trends that you can take advantage of that you might not know about. 
"Here at The Brains, we use multiple tools to identify what`s popular  with our customer's target audience."
"Seasonality is something that we, as marketers, need to pay attention to, and with tools like Google Trends, Google Keywords Planner or Google Analytics, we can quickly identify what's popular with our target audience. Knowing when your customers are more likely to buy can help you improve your campaigns."
Nadya Kosseva, Google Ads Specialist at The Brains
In a nutshell, you want to make sure that you're not mistaking seasonal trends for:
Competitor websites going down, therefore pushing traffic through to you 
An unforeseen, one-off event that doesn't recur every year (e.g., a big storm influencing sales of waterproof gear)
Technical issues causing your website to bug out and therefore miss traffic at a seasonal time
Looking at your historical data will go a long way to ensuring that you're able to identify legitimate seasonal trends, but that's only half the battle.
Keep Up With The Latest Digital Marketing Stories.
Subscribe to our free monthly newsletter.
Shopping seasonality PPC tactics
Once you know when you need to be ramping things up, it's time to actually put a plan in place to get the wheels rolling. As mentioned, there are plenty of PPC best practices that you'll be aware of and that keep your campaigns sweet throughout the year, but these best practices tend to go out the window during seasonal trends. 
Typically, you want your PPC campaigns to be targeted in order to drive relevant traffic and boost conversions, minimising bounce rates in the process. Most smaller businesses steer clear of highly competitive terms that are often monopolised by bigger, multinational companies, but during seasonal trends, this isn't necessarily the case. Here are some of the ways you can boost your earning potential via PPC on a seasonal basis: 
Broad match and phrase match keywords 
Exact match keywords are useful and often form the backbone of a lot of PPC campaigns, but during the seasonal highs, it can be beneficial to extend your keywords to broach match and phrase match.
Broad match keywords will expose your ad to the biggest audience by ensuring your ad is shown when any part of your keyword, or any word related to your keyword, is searched for. As an example, if your keyword is 'tennis shoes', your ad might appear for that phrase, but also things like 'women's sports shoes' (contains part of your keyphrase) and 'sports socks' (related to your keyphrase). 
In normal circumstances, broad match keyphrases can result in irrelevant traffic that doesn't convert, leading to the need for negative keywords to be employed. You might still need to create a list of negative keywords for your seasonal PPC campaigns, but the heightened traffic a broad match setting can bring helps you to make the most of the higher volume of searchers and increase your brand awareness within your sector.
Phrase match keywords are a little bit more precise than broad match phrases; only displaying for search phrases that utilise your keyphrase in the exact order it's in, as well as with synonyms and plurals, or close variants. For example, if your keyphrase is "tennis shoes" but you've set a phrase match, you'll show for things like "tennis shoes for women" or "tennis shoe stockist near me". There is more control than broad match, making this perhaps more useful for nationwide or local businesses.
You can learn more about PPC jargon and phrases with our PPC Glossary.
Use the Google Ads countdown feature 
Seasonal campaigns rely heavily on timing. You need to create a sense of urgency so that users don't miss the boat. For example, if you want to run a promotion for Christmas delivery, you'll benefit from implementing the countdown feature so that users know when to order so they can get their goods in time for the big day. Urgency can have a direct impact on conversions due to FOMO (fear of missing out), so this is a tried and tested method that is made way more convenient with the countdown feature (60% of people admit to making an impulse purchase as a result of FOMO (Strategy Online). 
Using the Christmas delivery example, instead of updating your ad everyday to say 'Order in the next 5 days for Christmas delivery' and manually altering the days, Google will do this for you. It can even be done in hours, so your ad could read 'Order in the next 7 hours for Christmas delivery'.
Implementing this feature across your seasonal eCommerce PPC campaigns allows you to really make the most of increased relevance, urgency, and traffic from seasonal peaks in the year.
Update paused seasonal campaigns
Odds are you've run seasonal campaigns before. You will likely have paused them (who wants a Christmas ad in the middle of spring?), but if they performed well at the time, it's a good idea to reactivate them. Out of season, some keywords can be expensive and non-profitable, but during the relevant season, they can become something of a cash cow. So, if you're still advertising the same products or services, unpause the seasonal keywords.
eCommerce PPC largely is a game of trial and error. Sometimes, you'll create an ad that tanks horribly and ends up being a wet lettuce, but other times, you'll create an ad that flourishes and soars and brings you all the traffic and conversions. The only way to find out what works is to test them and see. You'll probably lose a little bit of money on the failing ads, but you can recoup it by creating a successful campaign repertoire. Testing is ongoing most of the time, but not at seasonal highs.
During peak seasons, the stakes are a lot higher. Not only are the keywords you're going after likely to be a lot more competitive and expensive, but if you fail to create successive winning ads, you could lose a lot in the way of money and traffic. For this reason, we suggest thinking about stopping ad testing for big ad group variations if you have a succession of losing ads. Normally, this would be a ludicrous thing to do, but during peak season, the rule book kind of gets thrown out the window and preservation is key.
Create season-specific ads 
This sounds obvious, but you'd be surprised at how many businesses fail to include season-specific keywords in their seasonal PPC ads. If you're running a Valentine's Day sale, include the word "Valentine's Day". For example, instead of relying on your "Perfect gift for her" text to pull you through the season of love, refine your ad to read "Perfect Valentine's Day gift for her". You might even toy with phrases like "Valentine's Day special" or "Exclusively for Valentine's Day".
Increase your budgets and bids
Our final tip is to increase your PPC campaign budget and bids. During peak season, traffic and search queries increase massively. An example is the search "toys" increasing more than four times in December compared to the other 11 months of the year. When interest increases, your budget and bids should increase – by quite a lot.
Conversions are naturally higher during peak seasons, but not just for you. Your competitors will also be benefitting from the increased search traffic, so there's a good chance their ROAS will increase, forcing their bids to get higher in an attempt to snatch most of the market share. You need to be prepared to do the same, realistically looking to up your bids by two or three times, referencing your ROAS for guidance.
Final thoughts
eCommerce PPC is a hard beast to tame. There are a lot of variables and technical aspects to it that make it a full time job in itself. The stakes are pretty high all year round, with a lot of businesses relying on successful PPC ads to drive leads and improve conversions. When done correctly, PPC can indeed contribute largely to your overall income, but if you don't keep a close eye on your budgets, create a succession of poor ads, or fail to capitalise on seasonal trends, it could very easily eat your money up and leave you high and dry.
Having the expertise to make the most of seasonal PPC is essential, because there's every chance you could float your business through PPC following a successful high season. The tips above will go some way to helping you get on your A-game, but if you're looking to strategically optimise your PPC campaigns and get the wheels in motion for the biggest sales quarter of the year, we can help.
Arrange a free consultation with one of our PPC Brains today to find out more about how we can help you to maximise your ROAS during seasonal peaks.
Who we are
The Brains is an award-winning digital marketing agency, consultancy and training provider in London.
Our Brains are experts in their field, helping companies grow faster, generate leads and overtake competitors.
What we do
Our Brains can help you with everything from ongoing marketing to training up your internal teams.
Give us a call to discuss your needs.
Ready to schedule a free digital marketing consultation?