Digital Marketing for Christmas 2022: When to Start & What to Do
Christmas is almost here, which means it's time to start thinking about your Christmas marketing campaigns. This is an incredibly lucrative time of the year for the majority of B2C eCommerce businesses, but your success largely depends on your seasonal marketing efforts and how much traffic you're able to capture through social media, PPC, and organic search. Each of these elements needs to work cohesively together, but you don't want to run the risk of switching to seasonal marketing too soon. So when should you start, and what should you do?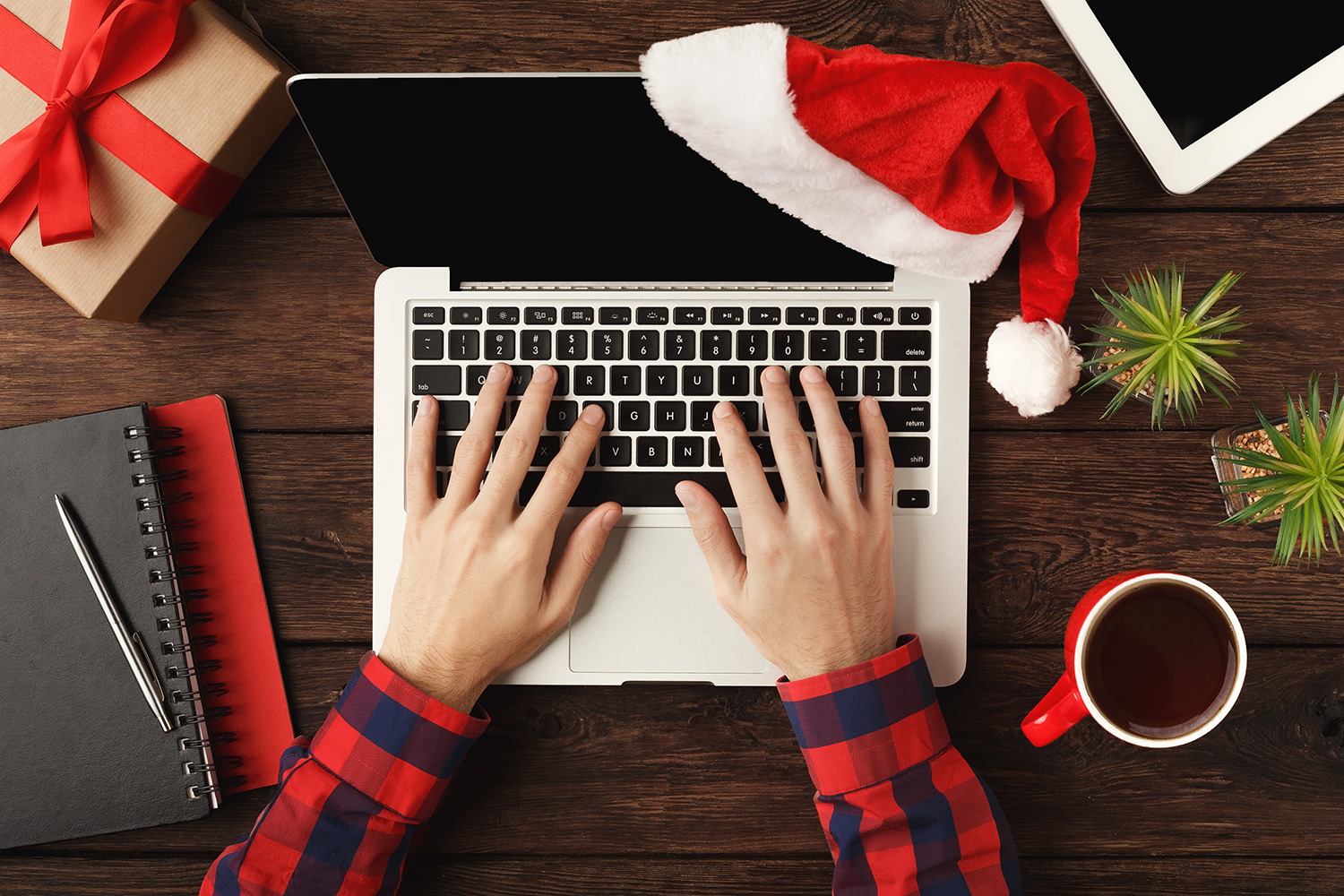 If you start your Christmas marketing too early, you could potentially see a decline in traffic as people might not be searching for seasonal terms just yet, and others might see your creative Christmas assets and feel it's too early, igniting a Scrooge-like response which doesn't translate into sales. Timing is everything, and so is your approach across platforms. To help you, we've put together this handy guide to nailing Christmas digital marketing in 2022.
When should Christmas marketing campaigns start?
The question on everyone's lips is when should you start phasing out your ongoing marketing campaigns and start implementing Christmas-specific marketing campaigns. Well, the answer to that very much depends on your industry, but where SEO is involved, you should be looking at your campaigns a minimum of three months before the big day to give Google enough time to index your content and process your SERPs rankings.
When you start promoting your Christmas content publicly is another matter that is wholly dependent on your industry. For example, if your business is in the hospitality industry, you'll want to start publicly promoting Christmas bookings and services around August time, as this is when the public will be thinking about making reservations in time for winter. On the other hand, if you're a retail business, it may be better to wait until Halloween is over before publicly moving into Christmas mode.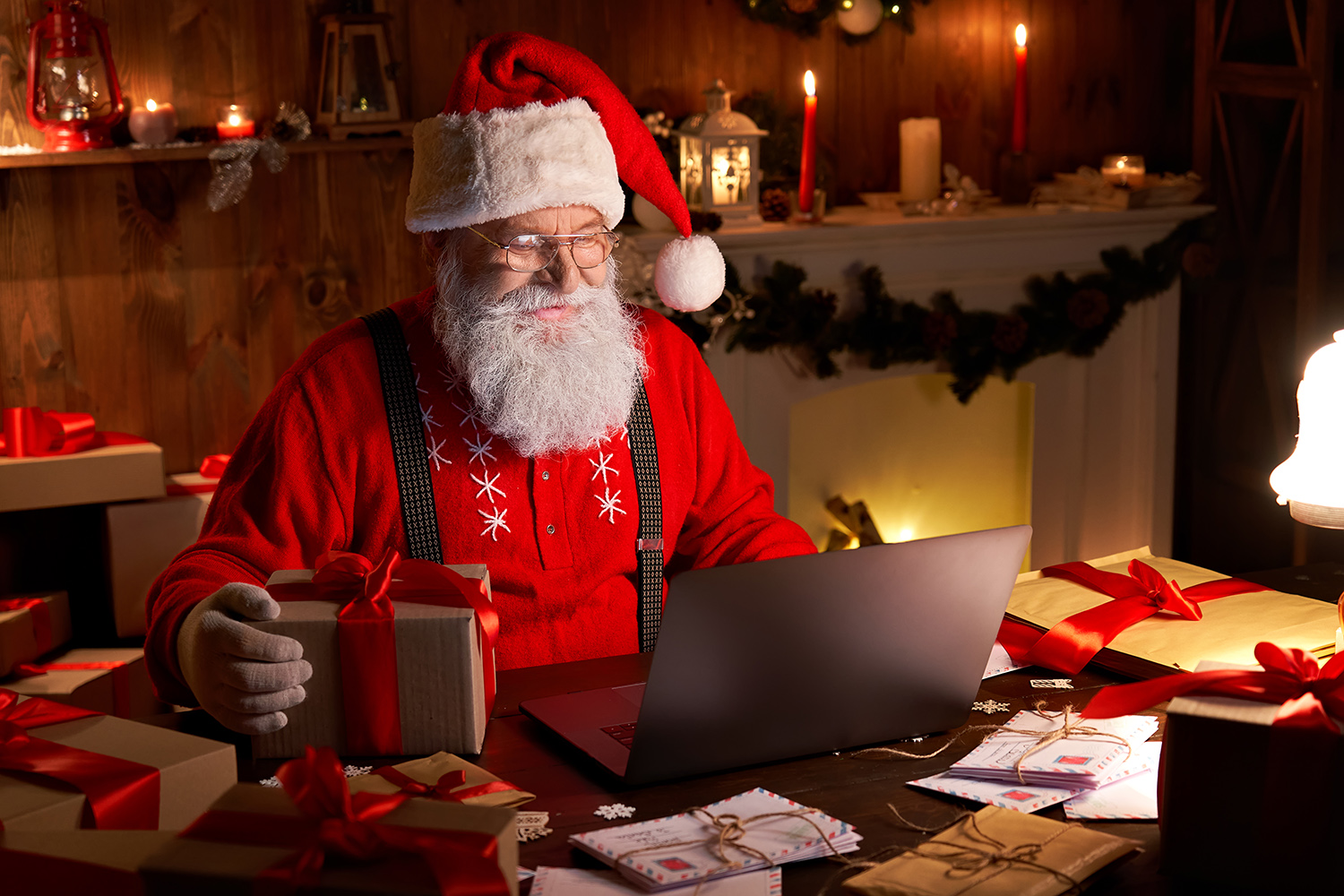 Get year-round digital marketing support from The Brains
There's more to digital marketing than just Christmas. For ongoing campaign support, speak to us today.
Planning for seasonal marketing: when to do it
Just because you might not necessarily be publicly promoting your Christmas campaigns until November, it doesn't mean that this is when you should start planning. Ideally, you'll want to start thinking about what you're going to be doing a good three months in advance. Some of the key questions you need to ask yourself include:
What deals will you be providing? E.g., free delivery in December, or buy one get one free on selected product ranges
What do you want your Christmas message to be? (John Lewis is a prime example of how seasonal messaging can change every year and become an anticipated event)
Will you be revamping your website and visual assets to be more Christmassy? E.g., adding snow to your logo
Will you be doing Christmas-focused PPC ads, social media marketing, and organic SEO at the same time, or will you focus your efforts on one channel?
Will you be doing anything outside of your normal realm? E.g., doing a Christmas toy collection, or collecting donations for a charity
Will you be running Boxing Day and New Year's Day promotions?
When will your seasonal campaigns end?
When you know what your promotions and messaging will be, you can begin to brainstorm content ideas across channels. You can bulk out your social media content calendar (if this is an approach you're taking), get your PPC ad copy written, and look at supporting organic Christmas content, including content that needs to be updated and new content that can be published.
Like any marketing campaign, this needs to be done in advance. You may have already factored ideas into your plan during your yearly strategy overview, but the end of summer is when you really need to be drilling down into the specifics of your campaigns and speaking to everyone who will be involved, including your web developer if you're going to be making changes to your website.
Keep Up With The Latest Digital Marketing Stories.
Subscribe to our free monthly newsletter.
Christmas 2022 digital marketing checklist: what to do
So, planning needs to start early, but exactly should you be doing, and will 2022 be different to other years? In a nutshell, yes. There have been a lot of economic challenges this year which mean that buying habits and spending at Christmas is likely to be a lot more scaled back across the board. With rising bills and interest rates, everyone will be feeling the pinch, so you need to be prepared for your Christmas revenue this year to maybe be lower than previous years.
It's not just consumers who will be faced with increasing bills; as a business, you've likely noticed costs going up, too. If your budget is strained due to increasing product costs and business expenses, your seasonal budget might be lower than usual. This means you need to be thinking sensibly about how you spend that budget and where you focus your efforts.
1. Look at previous seasonal data
The first step you want to take is to look at historical data surrounding Christmas campaigns. Did you have any organic content that performed well? If so, you can take that content and refresh it to be relevant to this year. Did you have any products that sold better than others? Consider adding these into your promotions if so.
Historical data can be incredibly helpful in deciding what avenues to pursue based on what has been successful before. For example, if you noticed a promotion such as free delivery in December proved popular last year, this could be something to consider for this year, too. Do keep in mind the changing economic landscape for 2022, though.
2. Conduct seasonal keyword research
If you're going to be going down the seasonal PPC and organic SEO routes, you'll need to carry out seasonal keyword research so you can figure out which terms to target. It's a good idea to have a range of seasonal keywords and normal keywords to ensure your overall rankings don't drop after the holiday period ends. You can learn more about SEO seasonality tips and tricks here.
3. Create landing pages early
We know that SEO takes a while to take effect. Google needs to crawl and index your pages before deciding on where to rank you, and this can take some time. With this in mind, if you're going to be creating new Christmas 2022 landing pages, it's a good idea to set them up and get content on there about 12 weeks before Christmas at a minimum. This will ensure there's plenty of time for Google to crawl and index them. They don't have to be publicly navigational until around November, but getting your target keywords in writing is a good tactic to get the ball rolling early doors.
4. Confirm budgets
We've already highlighted that this year is bringing quite a lot of economic uncertainty, so it's advisable to get your budgets for PPC and social media advertising pinned down quite early. Think about how much you spent last year and the return you got, and what your KPIs are this year and how much you ideally want to get back. You can always adjust your budgets later on if you notice one campaign is doing better than another, but having a general figure in mind is a good method to ensure you're not overspending.
5. Get your assets sorted
Christmas is hectic for most businesses, so before the storm hits, make sure you speak with your design and development teams to get all imagery and visual assets prepared ahead of time. The last thing you want is to be going back and forth over design elements in December.
6. Schedule content
Finally, you want to make sure you schedule all your content and key dates. Make sure everyone knows the dates you're going live with your campaigns, the dates the campaigns will end, and when key promotions will kick in and expire.
Write organic content and schedule the publish dates ahead of time, fill in your social media content calendar with pre-populated posts, and add countdowns to your PPC ads so that all your dates marry up automatically. This will take a lot of pressure off of your team when the festive season arrives, and affords you the time to make changes and ad hoc content if necessary.
Final thoughts
The key to digital marketing at Christmas is preparation. You can generally treat actioning the campaign like any other digital marketing strategy, but you need to keep in mind that early preparation is even more essential because of the influx of customers you're likely to see.
Christmas is a time when a lot of businesses stand to make huge returns on their investment, but only if their campaigns are executed professionally. If you need advice on Christmas marketing, or help with PPC, SEO, or social media advertising in the run up to the big day (or any other time of year, for that matter), please contact us today to arrange a free consultation.
Who we are
The Brains is an award-winning digital marketing agency, consultancy and training provider in London.
Our Brains are experts in their field, helping companies grow faster, generate leads and overtake competitors.
What we do
Our Brains can help you with everything from ongoing marketing to training up your internal teams.
Give us a call to discuss your needs.
Ready to schedule a free digital marketing consultation?