Creating a 2023 SEO Strategy: Where to Start
Every year marketers ponder how to build an SEO strategy that is relevant for the year ahead and still focussed around core business goals. For us, it's not just a case of coming back to the office in January and brushing the dust off our laptops – it's about anticipating early on what is likely to happen over the course of the year, and building a strategy based on this. No pressure, right? Well, although we can't do anything to relieve those new year jitters, we can give you some professional SEO agency direction in terms of where to start with your 2023 SEO marketing plan.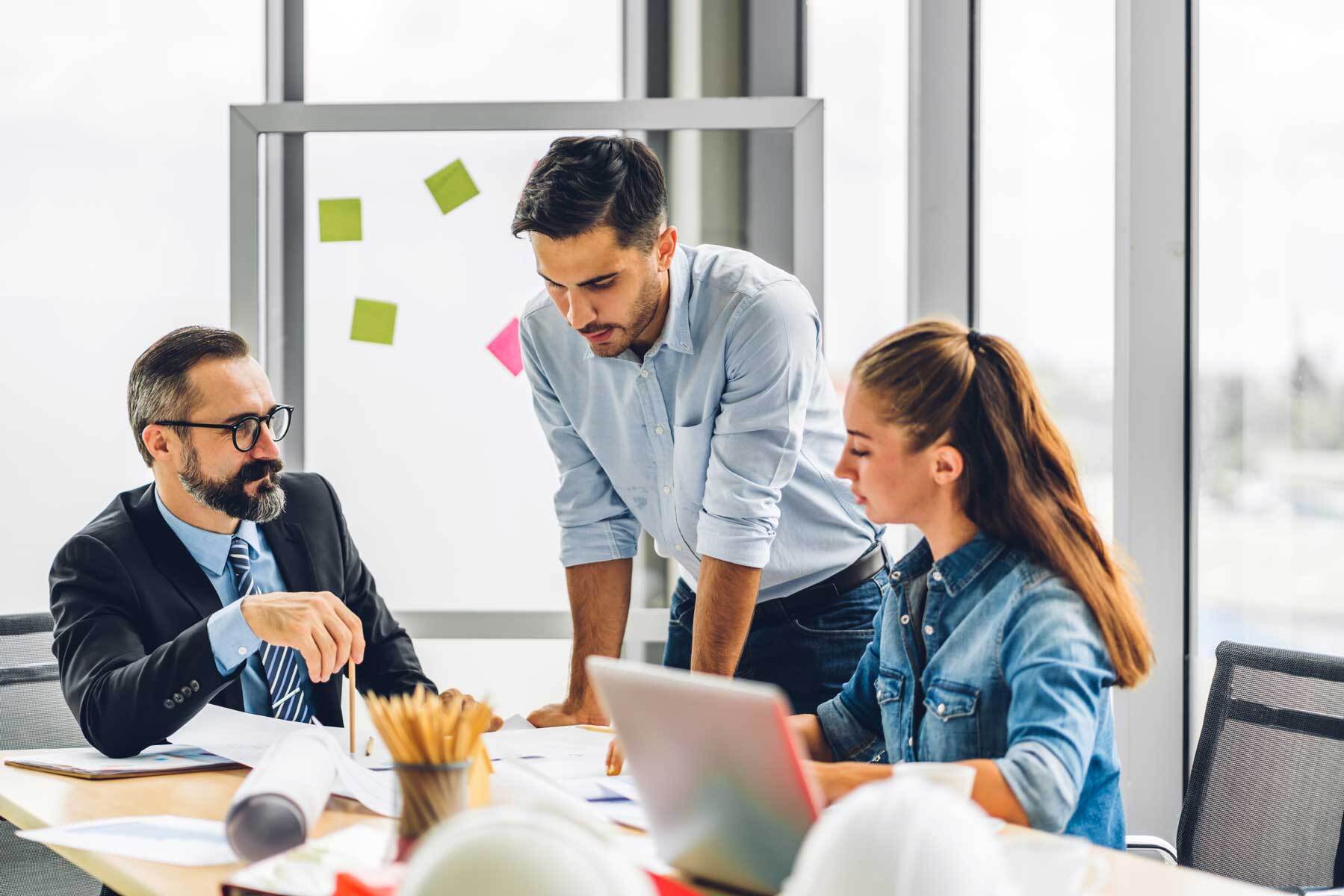 You're not expected to know everything about what will happen in the next 12 months (let's be honest, Google is an unpredictable beast at times – who saw GA3 becoming entirely phased out in July? Not us!), but you can make educated guesses and plan accordingly, to a certain degree.
In this article, we're going to explain the sorts of things you can plan and how to get the seemingly massive SEO strategy ball rolling.
How to build an SEO strategy for 2023: what to consider
New year, new strategy… and new SEO practices. Fortunately, a lot of the big news that's happening in 2023 has been announced way ahead of time, so not too much should come as a shock to you as we go into the new year. However, there are some extra things you need to consider when building your 2023 strategy.
The main one is going to be how you track data. In July 2023, Google Analytics 3 (otherwise known as Universal Analytics) is being completely phased out and replaced with the shiny, new (and a little daunting) Google Analytics 4. If you want to be able to refer back to data from January-July after the new roll-out, you need to make sure you're using GA4 from the jump. GA3 won't be available come July, which means you could lose over half a year's worth of SEO data overnight. You don't need us to tell you that this will be problematic when the time comes to reflect on how successful your 2023 efforts have been. 
Another key thing to consider as we move into 2023 is the myriad of Google updates – specifically for mobile. Unlike previous years, you'll want to really focus your SEO efforts on making sure your site is mobile friendly in line with Google's recent mobile search updates. This will no doubt affect how you build your strategy and how you coordinate your design and development teams, so it's worth getting to grips with the changes and keeping them in mind when determining the rest of your strategy.
As always, anticipate that in September Google will roll out its annual algorithm change (although exactly what that entails won't be clear until nearer the time), and leave a little time every month to react to off-the-cuff announcements that may require some work. Think: the Helpful Content Update that happened this summer.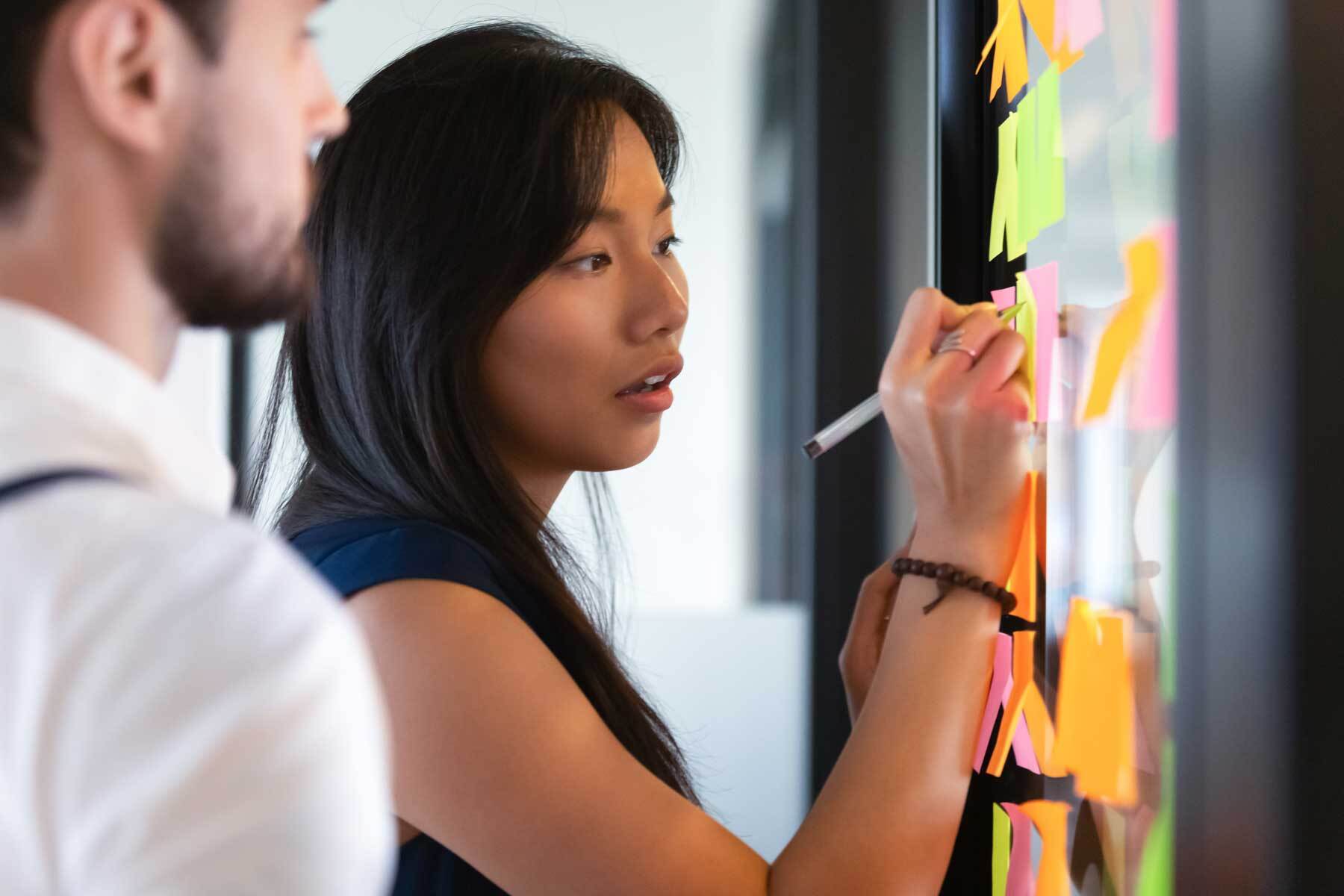 Looking to supercharge your SEO for 2023?
Get in touch with our SEO Brains today to find out how we can help you start the new year with a bang!
Setting KPIs for 2023
Whether or not your 2023 SEO strategy is a success largely depends on what it is you're measuring. If your goal is to increase conversions but you fail to do so, even though you may have brought in more web traffic and increased your brand awareness, can you really argue that your SEO efforts were successful at the end of the year? We think not. 
On the one hand, a win is a win and improvements in various areas of digital marketing are always to be welcomed, but if you can't actually achieve your main KPI, then your strategy hasn't worked and it needs tweaking. This is why it's so important to know which KPIs to set early doors; your main goal will heavily influence your strategy. 
All too often we see companies coming to us for help because they're not seeing growth where they want it. This is, in large, due to the fact that a generic approach is implemented at the start of the year and data that is collected is very often framed in a way that suits what's available rather than what the main goal is. For example, no KPI is set so a generic SEO strategy is implemented. Because there's no clear goal, there's no specific data to be looking at, so instead, data is collected that's available (generally favourable data) to paint a picture of how the campaign is going. If you don't have a clear goal, you don't know if your campaign is working. 
Our approach is very simple: outline where you want to be at the end of the year and curate a strategy to achieve that goal. If you make improvements in other areas along the way, then great! But the main thing is to keep an eye on the long-term goal and alter the SEO strategy in a proactive way if progress towards the end goal isn't being made.
All this being said, deciding what your main KPI should be is no mean feat. There are lots of different facets of SEO, from increasing conversions and boosting visibility to reducing your bounce rate and providing a better user experience. So, how do you pick the right KPIs to measure throughout the year? 
Increase revenue:

If your main goal is to increase revenue year on year, KPIs you'll want to track could include things like increasing your average transaction value, focusing on your conversion rate optimisation, and minimising your bounce rate (this indicates an issue may be present if people are leaving your site routinely) 
Increase brand awareness:

For those whose main goal is to increase brand awareness, you'll want to look at KPIs such as increasing new users, boosting your SERPs rankings, and improving your organic standing
Improve user experience:

User experience is key to getting new customers and retaining existing ones, so if your goal for 2023 is to better the journey for your user, consider setting KPIs to minimise bounce rate, increase the time users spend on your site, and see increases in customer lifetimes 
You might have several SEO goals for 2023, and that works okay too – just make sure that the goals you're setting are SMART. With clear goals and a good understanding of what to expect in 2023, you can really start to pad out your strategy.
Keep Up With The Latest Digital Marketing Stories.
Subscribe to our free monthly newsletter.
Implementing your SEO strategy in 2023
So, you know what's likely to be going down in 2023 (mostly) and you know what you want to achieve by the time the year is out, but how do you make that happen? Getting started is often the hardest part, but we've broken it down into four easy steps to help ease those January blues.
Make a content schedule 
Firstly, make sure you have schedules. Once you know your KPIs, you can begin to think of content that might centre around making that goal happen. For example, for an increase in revenue, you'll likely want to optimise your core service/product pages and build supporting blogs talking about the uses and benefits of said services and products. You'll ideally want to produce at least one piece of content a week to keep your website fresh and new (the two things Google loves). 
You don't necessarily have to have 52 titles planned out for the whole year, but working at least a month ahead will do wonders for reducing publishing stress. It also means you have more time to pull together assets like images, allowing everyone on your team to work cohesively and to a common deadline. 
Generally speaking, knowing which pages you want to update and keep new, and having around three to six supporting titles for each of these is a good place to start. Doing keyword and competitor research is a great way to identify potential titles, as is keeping in mind annual events. This refers to things such as Christmas, Easter, Valentine's Day, or any other seasonal events that may impact your business and that you can capitalise on. 
Make a social media schedule 
In line with your content schedule, you'll also want to look at your social media schedule. Some posts may be reactive, much like with a content schedule, but you can likely schedule in a fair amount of content at least a month in advance. For example, you might know that three posts a week across social platforms works well for your business, and you might also know that you get a lot of engagement from things like polls, memes, and behind-the-scenes style content. 
Based on this, you can plan in one poll, one meme, and one behind-the-scenes post a week, and you might also decide to add in one promotional post per week, too. 
Ideally, your social media schedules will change depending on the platform. This is because what works for Facebook won't work for Twitter, for example, so it's important that you don't fall into the trap of taking the same approach to every social media platform in 2023. 
Compile monthly reports 
Your schedules should ideally be in place before the new year starts so that you can come back in January and start afresh, but also so that you have a clean slate to begin your reporting from. Behind every good SEO strategy is a monthly report, but this is something that often gets forgotten. If you're not monitoring your metrics, you have no real way of knowing if your approach is working (and the great thing about marketing is that sometimes, things simply don't work). 
With this in mind, it's a good idea to try and build a reporting template. This will help you to really keep track of where you are in relation to your KPIs and whether you need to adjust anything within your campaign moving forwards. In terms of which reporting tools to use, Google Analytics is a good one, but you can also use tools such as SEMrush if you want to analyse backlinks and do keyword research outside of Google. 
When doing monthly reports, it's important to take the time to interpret the data. For example, it's not useful to collect the relevant metrics just to see if you're going up or down; you need to read between the lines to figure out why you're heading in the direction you are. As an example, if you notice that your bounce rate is increasing, you'll want to understand why. It could be that you have some broken links that make your site difficult to use, or it could be that the content users are coming in from isn't relevant. It might take some additional digging and looking at other metrics (such as doing a technical audit to highlight broken links), but it's worth it in the end. 
Anticipate updates and changes 
Finally, it's important to anticipate changes. We spoke about this briefly earlier, but Google is equal parts structure and surprise. We know they announce algorithm changes every September, so you can begin to make a plan for how you're going to handle that if your site is negatively impacted. Rankings tend to be volatile when a new update is released, but if you notice after two weeks or so that you've lost a lot of rankings, you'll need to implement a rescue plan. 
If things are really bad, it's a good idea to get in touch with a marketing agency so they can run comprehensive audits and begin to implement a rescue strategy as soon as possible. However, if only a few pages have dropped off, you can likely look into this yourself using information about the update and comparing what's changed with your content. 
A good example of where this is likely to happen is when the broad mobile search changes are introduced. Businesses that fail to adapt their site for mobile search by the time the changes are implemented can reasonably expect to drop off, whereas those who prepare well in advance for the update can expect to do pretty well. 
In short, make notes of key dates in your calendar and weave necessary changes into your schedule to avoid a nasty surprise.
Final thoughts
Creating an SEO strategy is seldom easy, but by adhering to the broad steps we've spoken about, you should find it less daunting to craft one. If you're still doubtful, or if you really want to level up your SEO efforts in 2023 but don't have the time or the know-how to do it yourself, we can help. 
We are experts in all things SEO and are on-hand to help you nail your 2023 SEO strategy. Get in touch with us to arrange a free, no obligation consultation and find out more about how our Brainy SEO services can help you.
Who we are
The Brains is an award-winning digital marketing agency, consultancy and training provider in London.
Our Brains are experts in their field, helping companies grow faster, generate leads and overtake competitors.
What we do
Our Brains can help you with everything from ongoing marketing to training up your internal teams.
Give us a call to discuss your needs.
Ready to schedule a free digital marketing consultation?