4 Ways to Improve PPC Campaign Performance and Engagement
Knowing how to improve PPC campaigns is essential to creating winning ads that convert and provide a healthy return on investment (ROI). Many marketers fall into the trap of assuming that a poorly performing ad should be scrapped entirely, but this isn't the case. With some base knowledge and strategy know-how from a leading PPC and SEO agency, you can improve PPC performance and turn a failing ad into a high performing one that generates plenty of engagement.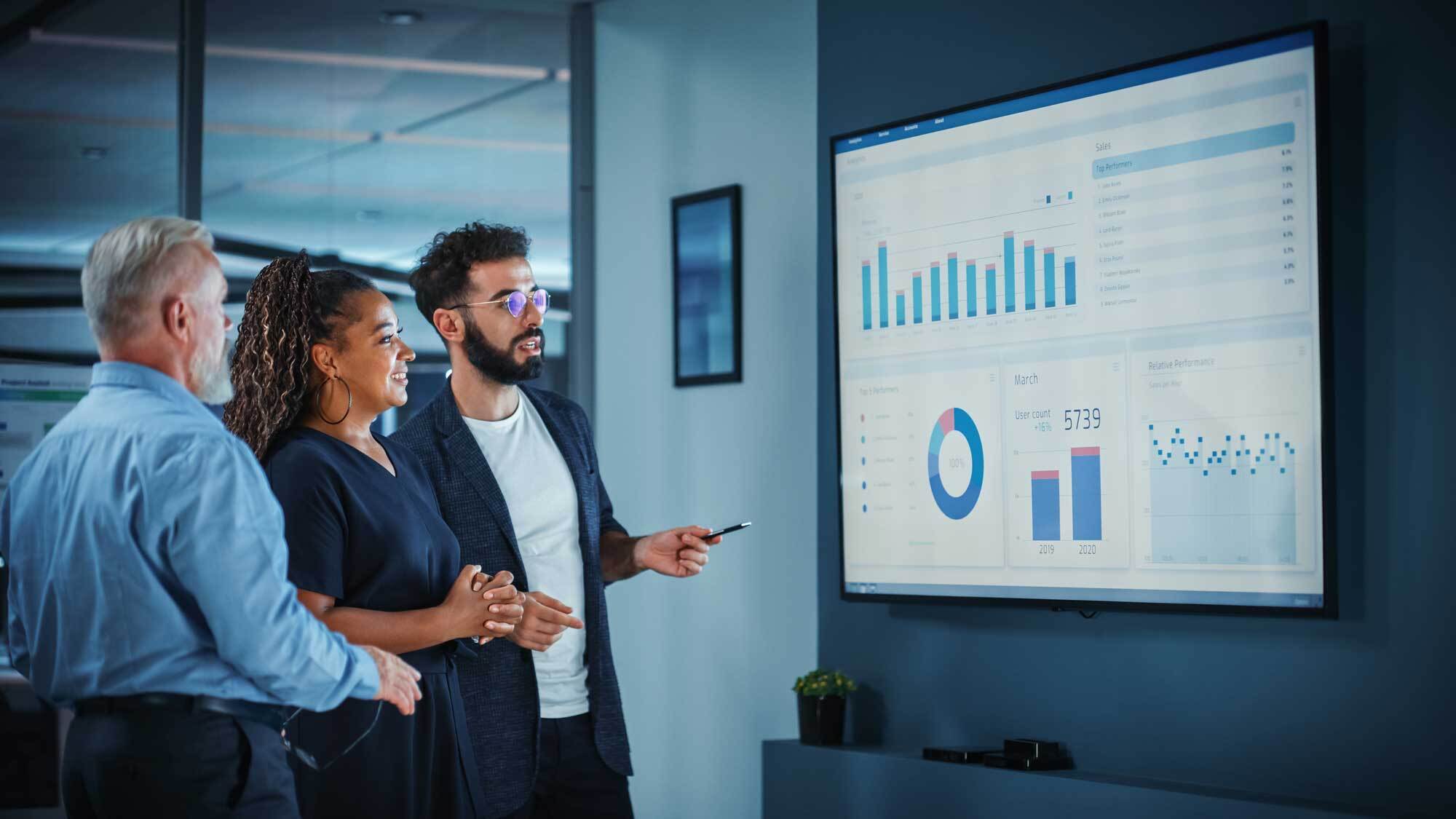 There will always be ads that don't work out the way you thought they would – that's simply the nature of nature of digital marketing – but that doesn't mean you can't at least try to salvage a few of them.
Is it worth trying to improve PPC performance?
As a PPC agency, one thing we commonly see when businesses come to us looking for help with their campaigns is that they automatically ditch ads that don't perform the way they want them to immediately. As mentioned, there will be ads that just don't work and that likely never will, but the majority of ads have good bones and just need a little bit of refining.  
PPC can be tricky to get right, but when you hit gold, you stand a chance of really boosting your ROI, so it's worth the effort. Like a lot of things in the marketing sphere, there are a few variables that might be causing your ads to not perform in the way you would like them to, but one small tweak could be the difference between your PPC campaign driving huge amounts of traffic and conversions, or remaining a money pit that doesn't provide a return.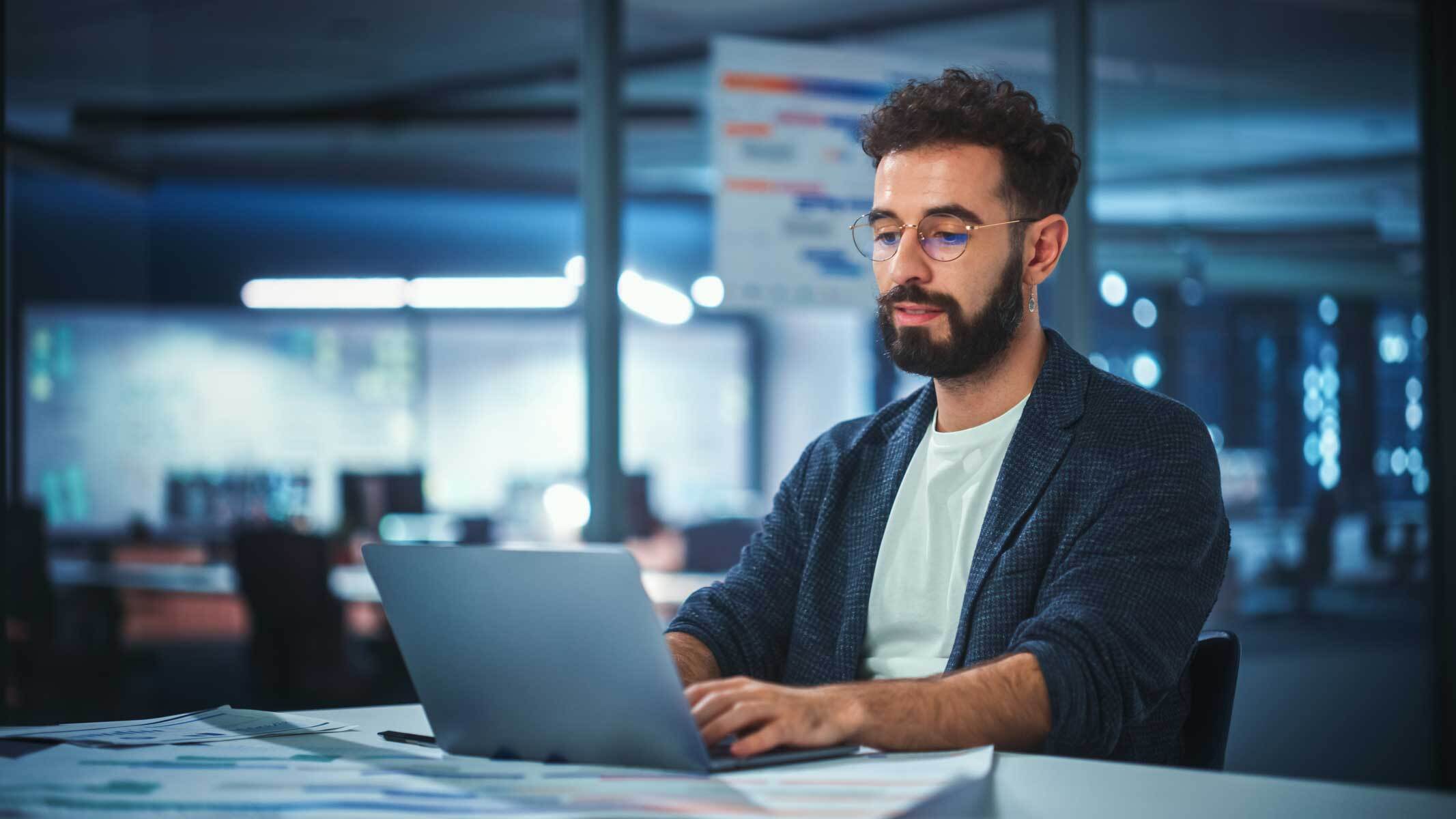 What affects PPC performance and engagement?
Before you can begin improving your campaigns, you need to know the areas where your ads might be falling down. One of the main influencing factors is ad copy. Google isn't particularly generous when it comes to giving you space to promote yourself. You get 90 characters in total, with ad text comprising three separate 30 character headlines. You need to stick within this limit, and you also need to make sure you're using relevant keywords and creating headlines that go well together. If you've got three headlines that all say the same thing, your ad copy won't engage users and they won't click on your ad. 
Another influencing factor is bad keyword research and use. Keyword stuffing rules apply to PPC ads in the same way they apply to organic SEO content: too many keywords gets you penalised. In addition, only going after short-tail, high search volume keywords can also be detrimental to your performance due to the increased competitiveness and higher bids.  If you need help with content, our PPC and SEO copywriting services are available.
Lastly, poor sales rhetoric can have a big impact. No one wants to read a cliche sales term that they've read a thousand times before; your ads need to be unique and punchy. Include key information like free delivery or massive discounts, and try to invoke a sense of FOMO (fear of missing out). By advertising key selling points and putting a time limit on your ad, you might just get the edge over your competitors who are still relying on overused, unoriginal straplines that add no value.
Keep Up With The Latest Digital Marketing Stories.
Subscribe to our free monthly newsletter.
How to improve PPC campaigns
So now you know where you might be going wrong, let's look at how you can begin to improve your campaigns, generate more clicks and boost engagement.
Google knows that some ads won't work as well as others, and it also knows that there are umpteen variables that could cause an ad to perform poorly. That's why it has provided you with the opportunity to A/B test your ads. 
Through the A/B testing tool, you can make two variations of the same ad, each with a slightly different tweak. This gives you the opportunity to see what might be causing one of your ads to not be as effective, but it also means you can save money by not promoting an ad that hasn't been tested and therefore stands a chance of failing. 
We often see businesses skip over the A/B test phase in favour of getting ads out quickly, but this is why they're unable to create high performing campaigns. If you don't know what will resonate with your audience and drive engagement, most of the ads you produce run the risk of tanking, therefore costing you money. A/B testing affords you the chance to experiment with your audience and see whether you really know and understand their needs and shopping habits. 
When you've finished A/B testing, you can take the most successful version of your ad and put it out in the knowledge that it appeals to your key demographic and is likely to succeed. 
Build FOMO with reactive ads 
We already briefly mentioned FOMO and how, despite being an age-old advertising tactic, it's still highly effective. Well, all too often we see businesses that create ads with no sense of urgency. If you're offering free delivery for a limited time only, mention this in your ad. People love getting things for free, and if they know there's a time limit on the offer, they'll be more inclined to purchase from you in order to take advantage of what you're selling. 
In a similar manner, if you've got a limited stock of a certain product, mention it. You could say something like: "Limited stock, when it's gone, it's gone!". This signals to people that if they don't make a purchase now, they'll miss out in future, therefore making them more likely to purchase in a hurry to avoid disappointment later on. 
A really effective way of creating FOMO outside of manually updating ad copy is to make use of the countdown feature on Google ads. You can essentially add a timer to your ads that updates automatically. For example, if you've got a flash sale on, you could add a countdown to your ad that counts down the hours. It could read, "70% off sale ends in 20 hours". It will update every hour and even countdown to minutes, too. This creates a sense of urgency that doesn't require you to manually update your ad copy every hour, resulting in less effort from you and more FOMO-driven engagement from users. 
Determine negative keywords 
Poor ad performance can sometimes be attributed to relevancy. It's entirely possible that your ad might be displayed for a search term or keyphrase that isn't relevant to your business or to users, even if google thinks it is. To prevent this, make sure you're creating a negative keyword list. 
Negative keywords are keywords that you don't want your ad to be associated with. For example, if you sell women's trousers, you'll want to show up for the search term "women's trousers", but you might not want to show up for the term "women's jeans" because this isn't something you sell. Google might assume that trousers includes jeans, but this isn't the case for your business. To stop Google from putting your trousers ad forward for jeans-related search terms, you can add the phrase "women's jeans" to a negative keyword list.
This will prevent irrelevant traffic from coming through to your site (which can contribute to higher bounce rates when users realise your products aren't what they're looking for), and it means you're not wasting money on an ad that isn't driving conversions. The more relevant your ad is, the better it will perform, the more engagement it will get, and the better your chance of success. 
It might sound obvious to track conversions, but many businesses see this purely as a metric for success rather than improvement. As is often the case with data, there are many things that can be inferred, and tracking your conversion rate is a good way to determine whether your ad needs tweaking. If you're seeing a high click-through rate (CTR) but you're not getting too many conversions, this is a sign that your ad is engaging and appealing to your audience, but that there's something on your site that could be preventing sales. It might be a poor user experience once they land on your site, or it might be issues with the checkout process. 
On the other hand, if you're not getting a high CTR but the traffic that you are getting is mostly converting, it could be beneficial to re-think your ad in order to make it punchier. If those who are coming through are buying, then your website is doing its job, but your ad could be doing better to entice more users.
Final thoughts
Navigating the world of PPC can be somewhat tricky, so if you're struggling to create high performance, engaging Google ads, reach out to our PPC Brains today. We're an award-winning PPC agency and have helped countless companies get an exponential ROI through Google ads and other PPC/SEO services. 
Contact us to find out more.
Who we are
The Brains is an award-winning digital marketing agency, consultancy and training provider in London.
Our Brains are experts in their field, helping companies grow faster, generate leads and overtake competitors.
What we do
Our Brains can help you with everything from ongoing marketing to training up your internal teams.
Give us a call to discuss your needs.
Ready to schedule a free digital marketing consultation?