Authenticity in Social Media: Why Brands Need to BeReal
Just when you thought there couldn't possibly be any more original social media platform ideas left, BeReal comes along with its audacious aim to revive authenticity in social media. We know what you're thinking; every other app is also pushing for authenticity, but BeReal is different, honest! Other social media platforms have been taken over by filters and editing once only ever seen on magazine covers, and lots of people are over it. BeReal is unpredictable and time sensitive, exposing raw realness online that is seldom found anymore, but how does this relate to your brand?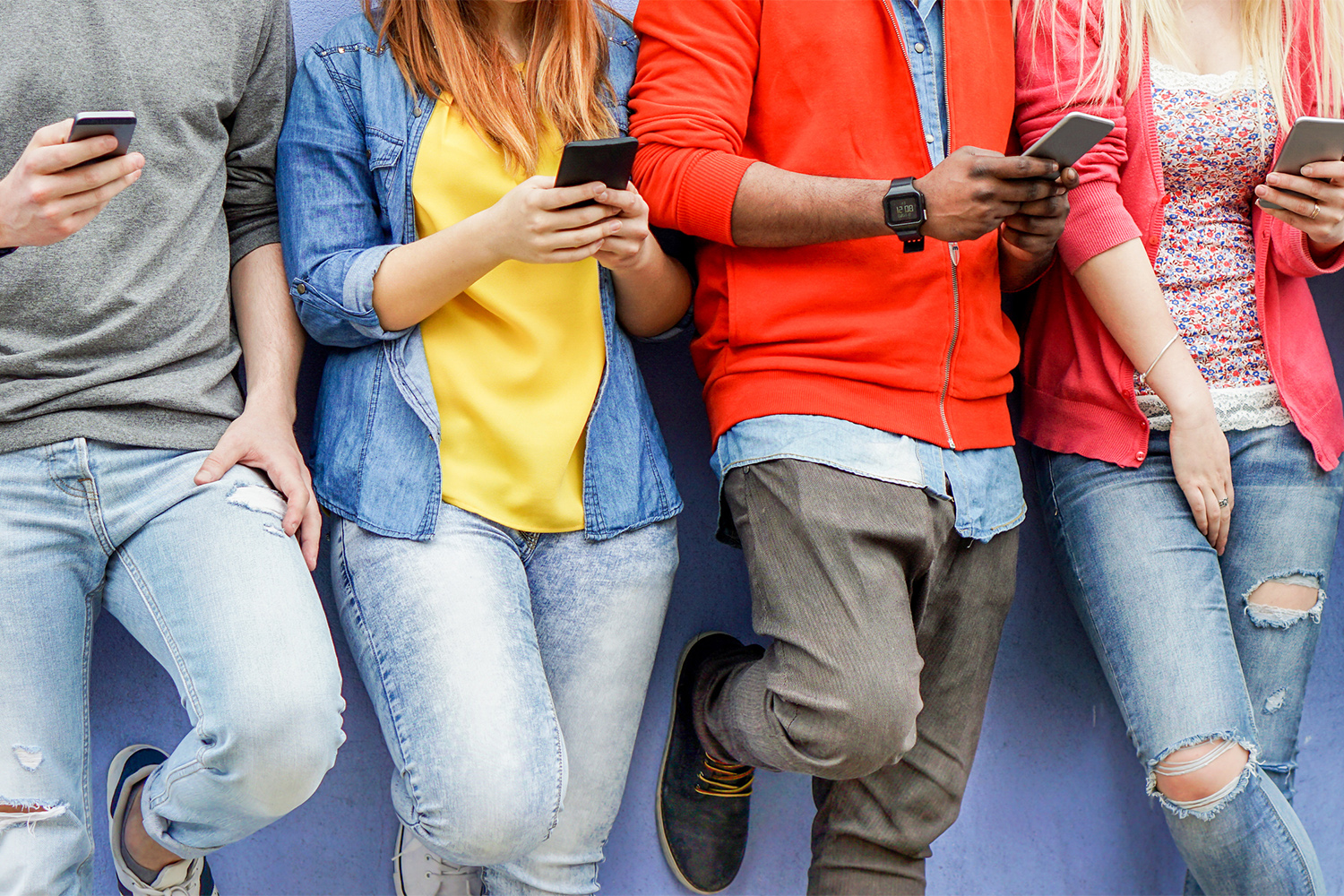 As a marketer, you will want to show your brand in the best light at all times. Sure, things go wrong, but you don't want people to see that. Brands on social media, just like everyone else, tend to be heavily filtered and cropped to appear a certain way, but the tide is turning. Increasing numbers of people want to see authenticity make a return to social media; and BeReal is at the forefront of that.
What is BeReal and how will it affect authenticity in social media?
If you have no idea what BeReal is, you're not alone. It launched two years ago, but it only started to really gain traction this year. In fact, of its 2.9 million users, around 65% joined in the first quarter of 2022 alone (TechCrunch). These might sound like rookie numbers compared to the social media giants like Instagram and TikTok, but what BeReal lacks in numbers (it is still a baby, don't forget), it makes up for in aspirations.
Once a day, at an unpredictable time, BeReal sends users a push notification to take a picture of where they're at, at that moment. Users have two minutes to do a quick background tidy (we might like people to think we live like Sheldon, but our reality is often closer to Penny). Beyond quickly shoving all your dirty laundry and food wrappers under your bed, there is no additional editing. Snap and go is the concept. The app takes a selfie and a back-facing picture at the same time, giving your friends an idea of where you are and what you're doing. No filters, no editing, just pure in-the-moment authenticity – something many people are craving.
Not just this, but BeReal is designed to be non-addictive. Other platforms are cleverly designed to keep you coming back all day every day, but after you've posted your photo and seen those of your friends, BeReal has nothing else to offer you until tomorrow. It doesn't want you to spend all day there, unlike Instagram and TikTok. 
The concept of BeReal isn't entirely new; Frontback was an app launched in 2013 that pioneered the concept of taking both front and back photos at the same time, and Minutiae, which launched in 2017, came up with the idea of alerting users to take a spontaneous photo at any given moment. So, BeReal isn't entirely original, but it's the first of its kind to emphasise the notion of filtering out the filters and simply 'being real'. It's hedging its bets on the downfall of the influencer culture. There's certainly plenty of people online who dislike how social media has turned into little more than heavily edited highlights and carefully staged photo ops, and it's these people who BeReal is trying to reach.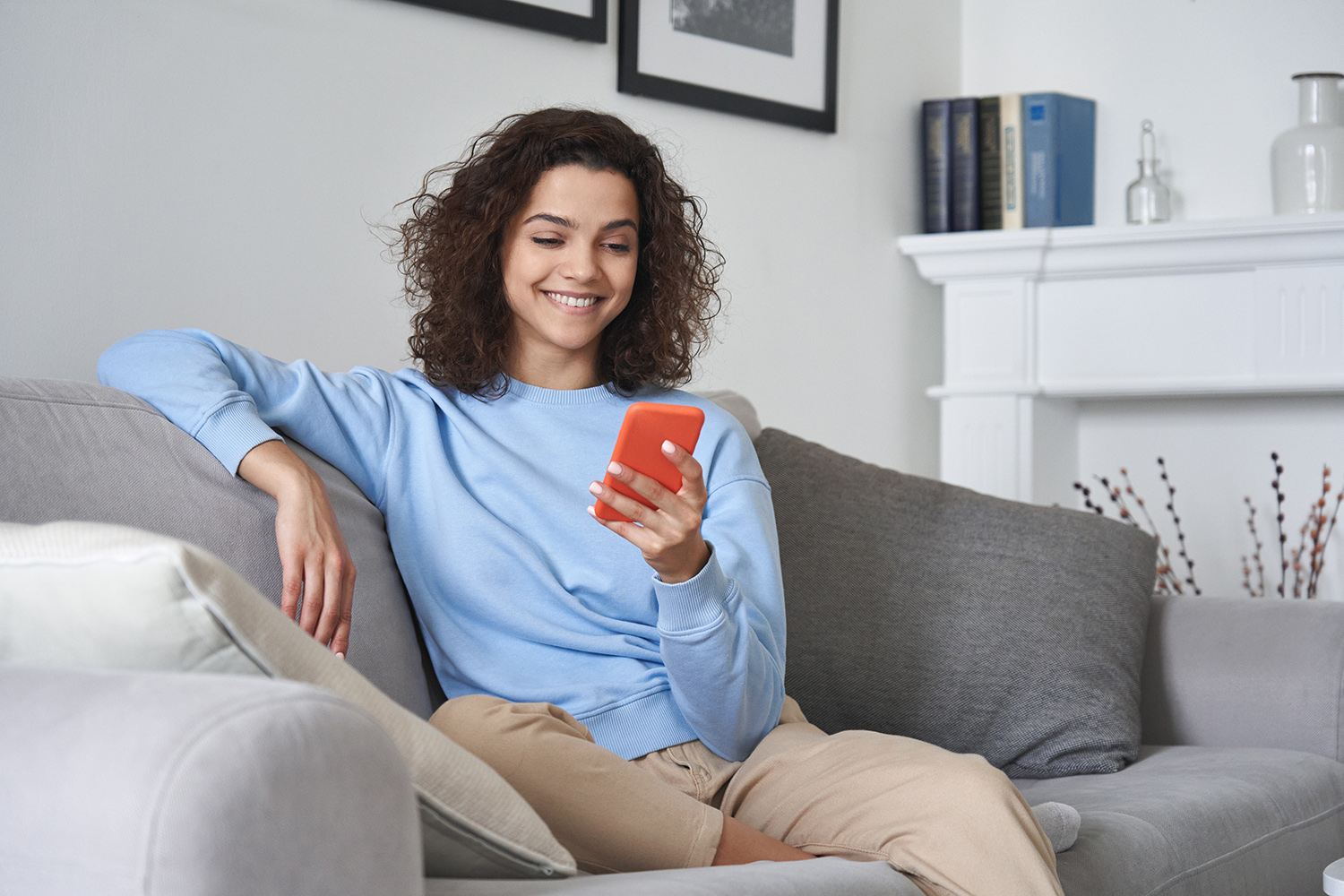 Keen to show your brand in a more authentic but business-savvy way?
Arrange a free consultation with us to discuss your social media strategy in an ever-changing landscape.
Why is BeReal gaining traction now?
BeReal isn't the first of its type and it launched a few years ago, so why is it only just gaining traction now? Well, it has something to do with Gen Z. In today's digital world, Gen Z wields a lot of power. Think of them like Peter Parker. Just 10 years ago, they were children with restricted internet access who nobody really saw the potential of, but with a bit of ageing and tenacity, they turned into Spiderman (minus the spider bite). From zero to hero in the blink of an eye, a once seemingly insignificant audience now dominates the internet and has the power to make or break a brand, trend, or creator, and they very often do. 
Gen Z has grown up around influencers and social media – it's all they've ever known, and this is what separates them from other generations. Older generations can generally give social media a hit or miss, but Gen Z lives on their phones and social media is like the morning newspaper to them. The problem is, with it now becoming so full of unrealistic standards of looks and living, and so many ads that their friends get lost in the ether, Gen Z has had enough and wants change. They don't want to come off social media, they want social media to revert back to its early roots, and that's why BeReal is now gaining popularity. 
"Unlike other social media platforms, BeReal offers real authenticity by allowing users to see you for who you are without any filters. It's a refreshing concept given the fact that today's social media scene is full of heavily augmented images and videos that depict a reality that isn't always true."
– Farhiya Ali, Social Media Brain
The strides BeReal is making are nothing short of impressive. They've successfully managed to capture a key demographic by simply going back to basics, resulting in growth that's sure to have been noticed by other companies, like Meta. Here's some key stats that highlight just how well this social media newbie is doing:
Daily users have increased 29200% in one year, going from 10,000 in January 2021 to 2.9 million in April 2022 (TechCrunch)
In July 2022, BeReal was the #1 free app on the iOS App Store (Similarweb)
More than 10 million people have downloaded the app so far (Data.ai)
It turns out that banning advertising, only allowing people to see content from their friends, and making people post and engage with the app in order to see content is a winning remedy, despite flying in the face of everything every other social media site swears by!
Keep Up With The Latest Digital Marketing Stories.
Subscribe to our free monthly newsletter.
Can BeReal work for brands?
You heard us right when we said that BeReal has banned advertisers. According to their terms, users must not "use BeReal for advertising or commercial purposes to publish or facilitate the transmission of advertising, commercial solicitations, spam, "chain letters", "pyramid schemes" or to collect information, data or Content about other Users without their permission". 
From a social media marketing perspective, you're probably wondering what on Earth BeReal can offer you if not advertising space. Well, Chipotle is a shining example of how brands can harness the power of BeReal without directly infringing on the terms above. They ran a campaign where they posted a limited-time offer for their daily post, entitling 100 people to free food. It wasn't a direct advertising campaign and didn't require any personal data from users to be collected. It highlighted how brands can use BeReal creatively, but there are questions over how successful this could be for smaller businesses. 
Whilst you might not be able to promote your products or services in a direct way, you can use BeReal to give people a glimpse into the background of your brand, or take a Chipotle approach and post a promo code from time to time. BeReal is primarily made up of Gen Z users, and their ethos is to stand against being too polished and primed; they want to see the nitty gritty and rawness of the world. If your audience is Gen Z and you want to connect with them as an open and transparent brand, BeReal could be worth looking into. 
Social media execs may be shaking at the thought of creating content on the fly, but it can be planned to an extent. For example, a news agency could pick one story it thinks people should read that day, a book shop could choose one book it thinks everyone should have on their bookshelf, or a fashion brand might pick one item to shine a light on that day. There are ways to make the most of BeReal, but that doesn't negate the fact that the premise of the app is inherently against brands. With this in mind, you need to think really carefully about whether being on there is the best move for your business, or if you can be more transparent and authentic on other social media platforms.
Let's BeReal, is it worth it?
Although BeReal actively seems to work against brands, it is rising through the ranks quickly and is making a point of highlighting how filtered the current internet is. We've seen platforms like Instagram face backlash for pushing brand and influencer content, so BeReal stands every chance of continuing to grow rapidly, but it won't work for most brands unless it allows companies to advertise. 
That being said, should that day come, you're going to want to make sure you have a username secured, especially if Gen Z is your target. So, it might be a good idea to hop on there and bag yourself a good username while it's in its infancy. In the meantime, if you want to learn more about making the most of your brand across other social channels, get in touch with our Brains today.
Who we are
The Brains is an award-winning digital marketing agency, consultancy and training provider in London.
Our Brains are experts in their field, helping companies grow faster, generate leads and overtake competitors.
What we do
Our Brains can help you with everything from ongoing marketing to training up your internal teams.
Give us a call to discuss your needs.
Ready to schedule a free digital marketing consultation?