Performance marketing services
The Brains is London's leading full service performance marketing agency. We're the definitive experts in lead generation for ecommerce, healthcare and B2B companies, building data-driven performance marketing campaigns that deliver unbeatable ROI. Find out how we can transform your marketing campaigns into revenue-driving vehicles for incredible growth.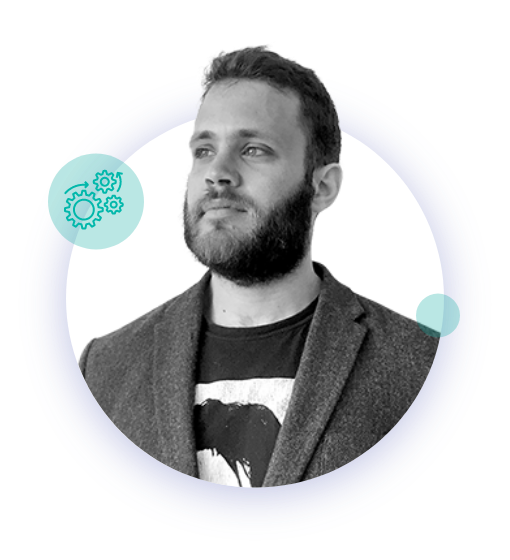 "Performance marketing should be super-charged, laser-focused and set up to deliver unbeatable ROI."
– Larry Kotch, Co-Founder, The Brains
When is a marketing campaign truly a performance marketing campaign? When it's super-charged with data, laser-focused on ROI and primed to deliver unbeatable ROI! Performance marketing at The Brains is all about taking the insights we've gained from running hundreds of successful campaigns, and applying them to your unique business goals and requirements.
Our performance marketing Brains ensure that every campaign is:
Designed with your specific audience in mind
Carefully tracked across all interactions and platforms
Measured against your KPIs
Designed to deliver maximum ROI
If you'd like to learn more about what makes us the best in the business at performance marketing, why not get in touch, and request a free initial consultation.
Performance marketing services from The Brains
Lead generation Marketing
The ultimate performance marketing approach.
Our laser-focused lead generation campaigns generate unlimited high quality leads using LinkedIn, Facebook and email advertising.
PPC and Google Ads
The Brains is renowned for the quality and performance of our PPC campaigns. We run PPC for some of the UK's biggest brands and fastest growth companies, delivering phenomenal ROI.
Facebook Advertising
A powerful performance marketing channel for reaching a wide range of audiences, Facebook is the leading social network for advertising and a great place to attract prospects.
LinkedIn Advertising
LinkedIn is the primary channel for many highly successful lead generation campaigns. Find out how we approach performance marketing on LinkedIn and deliver insane results.
Email Marketing
Our cold/outbound email marketing campaigns give you the opportunity to reach and attract new audiences and nurture them via your database. Powered by insights, strategy & automations.
Conversion Rate Optimisation (CRO)
One of the best ways to improve the performance of your marketing campaigns is to optimise your website for conversions. Our CRO strategists are experts in improving the ROI of your website.
What do clients say about us?
Book your FREE performance marketing consultation
Ready to increase marketing ROI and revenue? Speak with a Brain about our performance marketing services today.
Maximise your marketing performance with The Brains
Our performance campaigns are built on insights, creative strategy & powerful automations, to deliver incredible results
We drive greater return on investment by building targeted campaigns appropriate to your custom audiences, and measuring, monitoring and enhancing activities
We track every interaction across all platforms, giving you unbeatable insight into your campaign's performance
We collaborate flexibly and won't tie you in – test the waters on an initial campaign and we can take it from there!
Generate more leads
Our performance marketing campaigns are primed to deliver unlimited high-quality leads via LinkedIn & email.
Save time
We take care of the strategy, targeting, creative and monitoring for you, so that you get results without lifting a finger!
Cut marketing costs
Don't burn holes in your pocket. Spend less on admin and campaign running costs while maximising ROI with us.
Paid performance marketing at The Brains – how it works
The Brains is London's leading performance marketing company for a reason. We zoom in on your objectives, execute laser-focused campaigns and deliver unbeatable ROI, thanks to our proven Brainy formula – creative content strategy + online buying insights x data & automation = unbeatable ROI!
We only take on campaigns that we've determined to be viable, meaning that if we agree to run a performance marketing campaign for you, we'll provide predicted results up front and hold ourselves accountable to delivering them.
Our expertise and proven approach make us the natural choice for fast growth companies and ambitious firms, which is why we're the chosen provider of many brands who prefer to outsource performance marketing to us, rather than running it in house.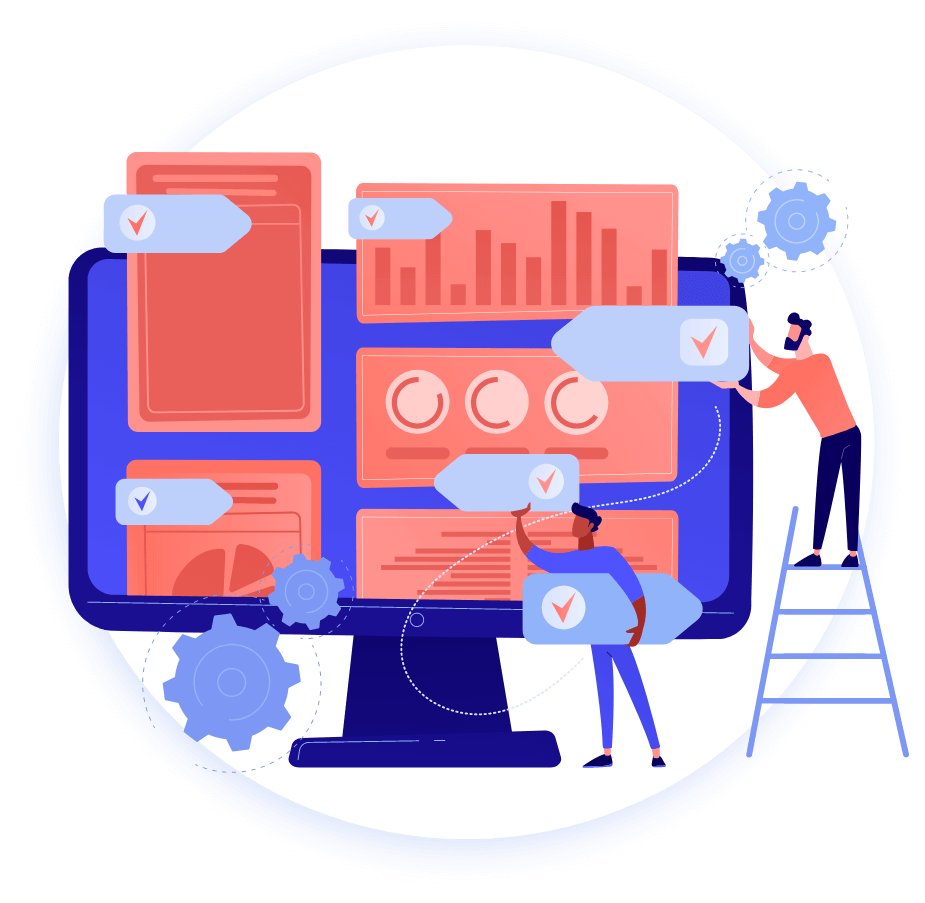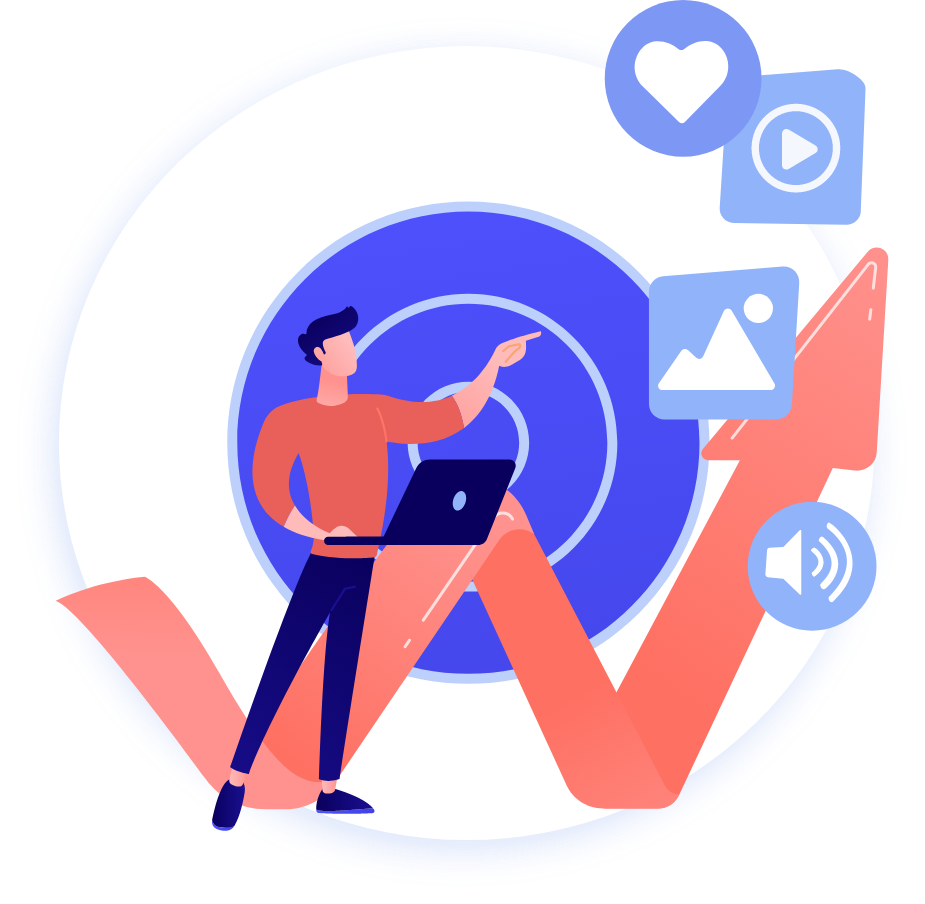 We're cost-effective, flexible, and always available to help – our transparent reporting policies and careful tracking of every touch point mean that you'll always know how your campaign is performing, and be able to predict the results in months to come.
We don't tie you in, or tie you up in complicated red tape contracts. Many of our clients start off with short 3 month initial campaigns and then choose to stick around for longer, because they've seen such impressive ROI from our performance marketing services.
Ready to find out more?
Why not get in touch and request a complimentary initial performance marketing consultation with our Brains!
Performance marketing FAQ
What is performance marketing?
Performance marketing is a method of digital marketing that involves using multiple channels to target specific audiences using ROI-focused campaigns. Performance marketing campaigns are designed to be highly trackable, powered by data and insights, and laser-focused on a particular goal – whether that is getting a prospect to enter your database, or converting a potential customer and closing a sale. These types of campaign are short-term, easy to track, based on ROI and a much more cost-effective and targeted way to do online advertising than, say, a brand campaign with more "fluffy" metrics around engagement or visibility. Performance marketing is always our preferred approach, because these campaigns hold themselves accountable for results and don't eat into your marketing budgets with the same voracity as some other digital marketing mediums do.
What is a performance marketing agency?
A performance marketing agency will be focused on delivering specific results for clients, based on their target audience, technical set up and budget. They will run campaigns via performance marketing channels – typically LinkedIn, Facebook, email and PPC, and they will employ proven methods to track and monitor campaigns, such as Google Analytics.
The Brains is a performance marketing agency with a difference. We do all of the above, and we do it well, but we're also a collaborative agency that boasts an impressive creative arm, allowing us to partner with you on ensuring your campaign messaging, targeting and creative are top notch.
Why do I need an agency to help with my performance marketing campaigns?
Working alongside an agency is the best way to see quick, reliable results and generate profits. There is more to performance marketing than running a few simple ads – in order for a campaign to be effective you need a strategic, data-led approach, quality content, advertising specialists and reporting. Without these elements, you're unlikely to see results or ROI.
What does a performance marketing campaign cost?
The cost of paid performance marketing depends mostly on how many ads you wish to run and how frequently. It will also depend on the agency you choose, but you can rest assured that at The Brains we're committed to keeping your costs manageable and your success rates high.
It's important to remember that however much you spend on a performance marketing campaign, you should be seeing at least twice that spend back in profits. We're proud to provide our clients with an average of 5x ROI.
Can I successfully advertise on several performance marketing channels at once?
Most performance marketing campaigns run across multiple channels. There's no limit to how much you can advertise if you have a reasonable budget. At The Brains, we specialise in PPC, email marketing and online advertising across a range of social channels, including LinkedIn and Facebook, and we also run Google AdWords campaigns. It's safe to say we're experts when it comes to paid performance marketing. Book a free consultation to find out more about our services and how we can help your business thrive.
Shouldn't I just run my own performance marketing campaigns, as it's cheaper?
DIY performance marketing works for some, but there's only a small chance you will see the results a professional agency can promise. Plus, with the help of an agency you'll have your campaign on its feet in much less time, giving you more opportunity to work on other aspects of your marketing strategy and tweak your campaign to make it the best it can be.
At The Brains we also provide extensive reporting so that you can rest assured we're constantly working to improve your results across your campaign. Running your own performance marketing might be cheaper, but it certainly won't reap the same rewards an agency-led campaign will.
How do I generate ROI through performance marketing campaigns?
The first thing you'll need is a reliable, data-led agency to help you develop and manage your campaign. Once you've sealed the deal, the main focuses should be establishing target personas and creating a foolproof strategy to ensure consistent, targeted ads across all your primary channels. With an experienced agency on your side, a clear brand message and some cleverly crafted content, you'll be well on your way to achieving ROI.
Got questions or queries about our performance marketing services?
Contact our international SEO agency today to enhance your website's global prescence
Book a free digital marketing consultation
Consult with a leading London agency on your marketing goals
Receive free advice and recommendations on how to achieve them
Get an idea of next steps for your marketing strategy