Performance Marketing Services
As a full-service agency, paid performance marketing is an important aspect of what we do here at The Brains. Our advertising experts are primed and ready to answer all your queries about performance marketing, whether it's how to measure marketing campaign results or how to measure success of marketing campaigns. Whatever results you're looking to achieve with your campaign, we can help you generate incredible ROI and dramatically reduce costs.






Our performance marketing services
Online Advertising
Our teams know everything there is to know about online advertising. You can rest assured we're up-to-date and on board with the newest advertising techniques, and never miss a trick when it comes to algorithm changes. Whether you're hoping to advertise through Facebook, LinkedIn, Google or another performance marketing channel, we have the knowledge, experience and resources to increase your brand visibility and bring you more leads and sales than you can imagine.
Lead Generation
If you're looking for expert, data-led lead generation, there's no doubt you've come to the right place. Paid performance marketing combined with our cleverly-constructed content strategy and community management is an unbeatable solution to all of your advertising challenges, and at The Brains, we can provide all that and more. Our Leads On Tap formula designed by our co-founder Larry Kotch has succeeded in generating hundreds of leads for a variety of clients – and you could be one of them.
Conversion Rate Optimisation
Improving your website's conversion rate is an integral part of any marketing strategy. It involves focussing on your site navigation, calls to action, content structure, page design and all the other important elements that make a web page convert efficiently. Our content strategists and designers are more than qualified to improve your site's CRO, and they'll make sure to analyse your webpages against your competitors, do extensive research into your target buyer personas and implement clever marketing solutions across your website.
Marketing Automation
We're committed to ensuring our clients get bang for their buck. Marketing automation allows us to maximise your conversion rates by ensuring you're nurturing all of your quality leads, getting optimum engagement and maintaining a well-managed strategy. You'll barely have to lift a finger – our automation tools and techniques are the best in the business, and we'll work together with you to make sure you're saving time and money, and seeing increased ROI. 
PPC Strategy & Management
Our award-winning PPC services have provided amazing results for numerous clients, and it's all thanks to our expert teams and smart, data-led approach. We lead campaigns advertising on Google and Amazon as well as other Microsoft search engines, working to increase your site traffic and bring quality leads to your business. There's no better agency for paid performance marketing.
LinkedIn & Facebook Advertising
We're online advertising gurus, but LinkedIn and Facebook are definitely our specialities. We generate your specific target personas through extensive research and data analysis before building a foolproof campaign with clear goals in terms of traffic, leads and sales. Our content creators and designers ensure your ads are not only reflective of your brand style, but also optimised for lead generation.
Generate More Leads
Our Google Ads campaigns deliver on average 45% more leads and sales within 3 months.
Save Time
We take care of the strategy, targeting, creative and monitoring for you.
Cut Marketing Costs
Don't burn holes in your pocket for nothing. Spend less and see increased ROI with us.
Performance Marketing At The Brains – How It Works
Knowing how to measure the success of your digital marketing campaigns is a vital skill in today's online world, as it is saturated with talented advertisers all competing for leads. At The Brains, we work towards making sure your brand stands out from the crowd, providing competitor analysis and insights into the newest techniques in the advertising world. With performance marketing, you can easily measure the success of your campaigns and work with us on continuous improvement to ensure every opportunity for new leads is explored.
Getting started with paid performance marketing campaigns
What is performance marketing, and how do you get started? At The Brains, we suggest firstly establishing a structured marketing strategy; understanding where your money is going and how to achieve the best results from your spend. With our help, you can develop a well-thought-out marketing and advertising plan across various channels and leave the implementation and management up to us. We'll also create your ad copy, guide you through how to keep track of your advertising spend and provide reporting to ensure continuous improvement.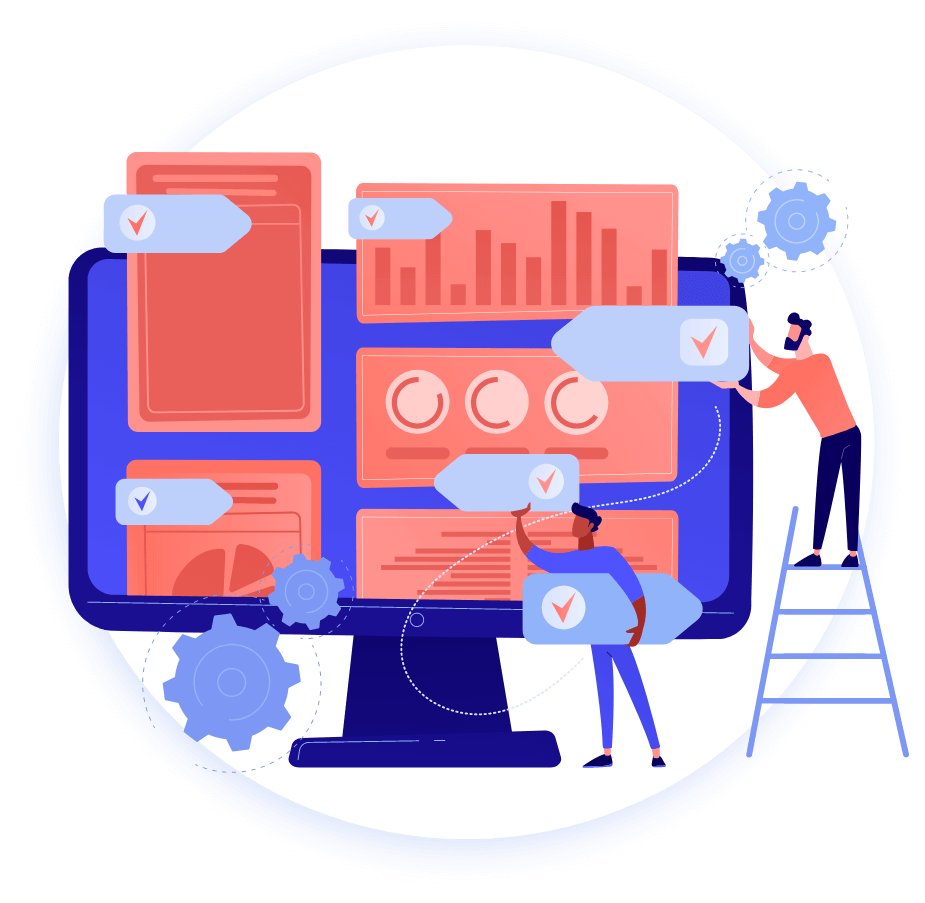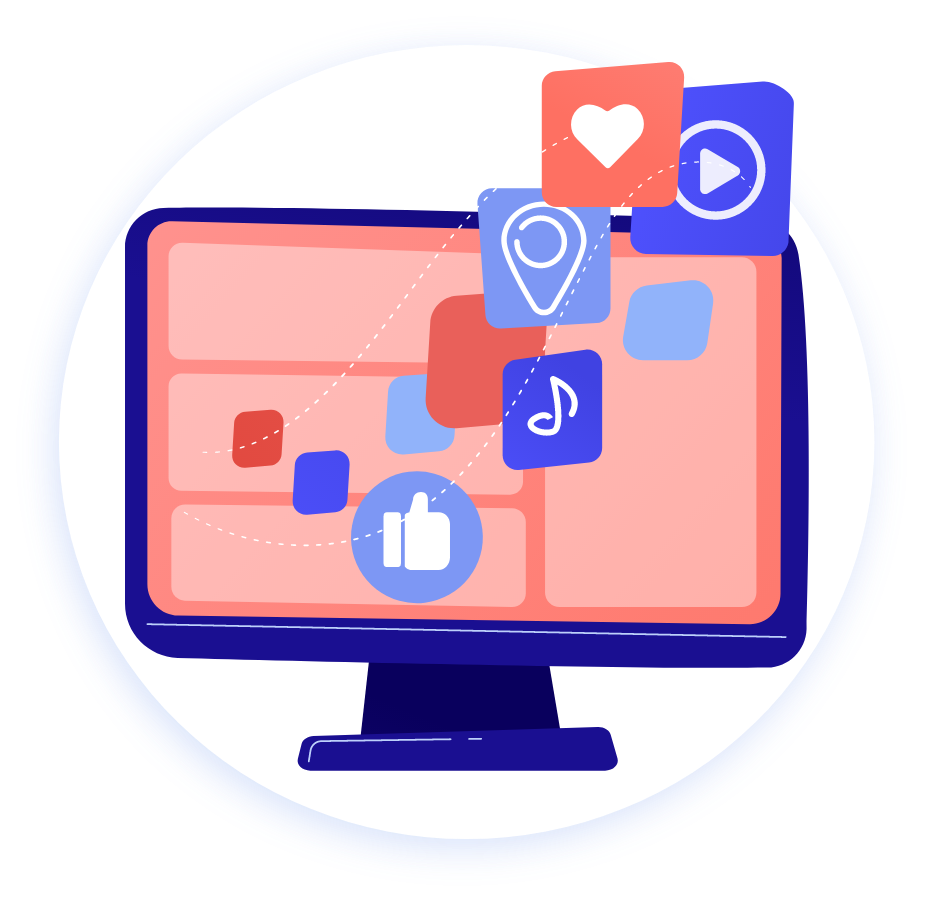 Performance marketing channels
There are many avenues to explore when it comes to performance marketing, but some of the most popular include social media channels such as Facebook, Instagram and LinkedIn, and search engines like Google and Bing. Advertising across multiple channels is a sure fire way to gain access to multiple quality leads, especially if you've done extensive persona research. Our teams at The Brains will ensure each of your ads is targeted specifically to your buyer personas, increasing your chance of conversion and making the most of your spend. Without agency support, you may find you're spending the majority of your budget on ads that aren't targeted enough towards your potential buyers, or perhaps aren't appearing on appropriate platforms. Seeking advice from a performance marketing agency is certainly the best way to ensure you're getting the most out of your budget.
Performance marketing strategy
Having a carefully designed marketing strategy is paramount if you want quick, high quality leads. You'll need to consider where you'll be posting your ads, different versions of your ads for different types of persona, any follow up nurturing email content and so on. Without setting clear goals for your strategy, understanding how you will achieve fruitful results is near impossible. Our content strategists are experts when it comes to designing and implementing performance marketing strategies – you will barely have to lift a finger during much of the process.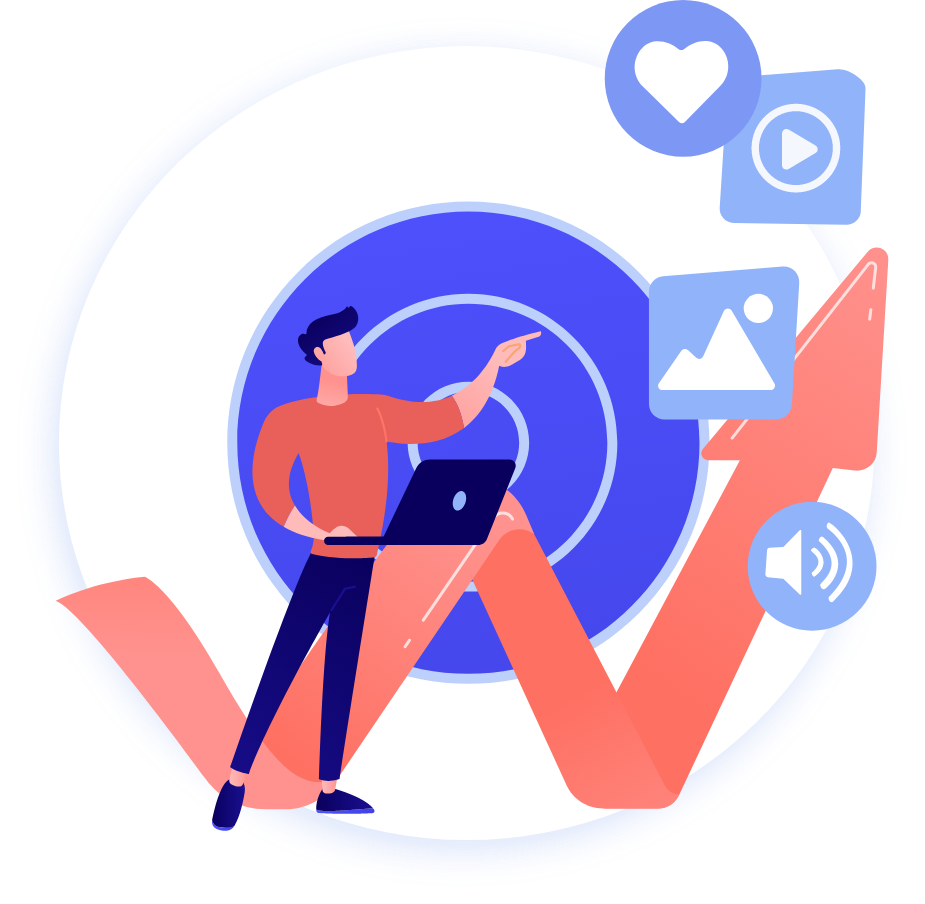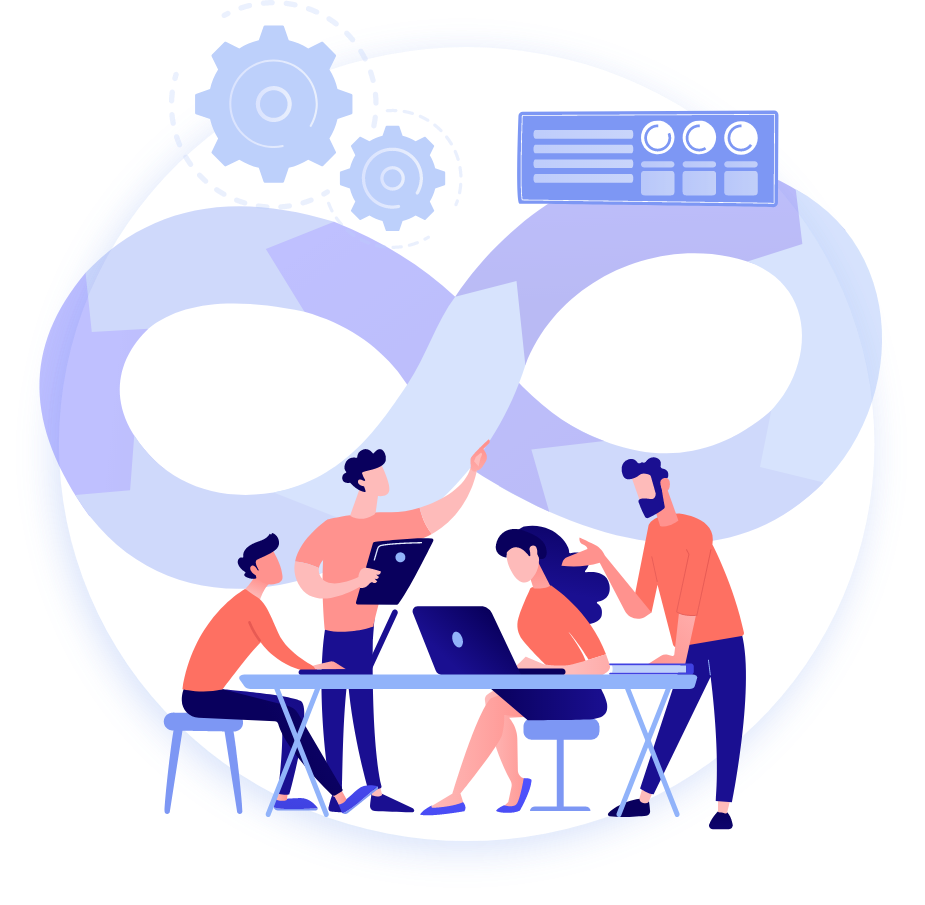 Our approach – your specialist performance marketing agency
Over the last few years, we have worked alongside a great number of successful clients, designing and implementing their performance marketing strategies and delivering exceptional results across the board. We have experience across multiple industries including healthcare, B2B, luxury consumer goods and many more. Our approach to any strategy always begins with client workshops to give us the best understanding of what a client needs, their budget and any concerns or main considerations. We combine this insight with competitor analysis and other data to establish main target personas, before designing ads, imagery and nurturing emails
Our service offering – paid performance marketing for unbeatable results
There's no question that we're experts in paid performance marketing. Our SEO and PPC specialists, content and social strategists and account managers seriously know their stuff, which is why our clients often see up to 5x ROI as well as massively increased leads and sales. If you're looking for a full-service performance marketing agency, you needn't look any further. Get in touch today and make use of our free consultation service to start workshopping what could be done for your business.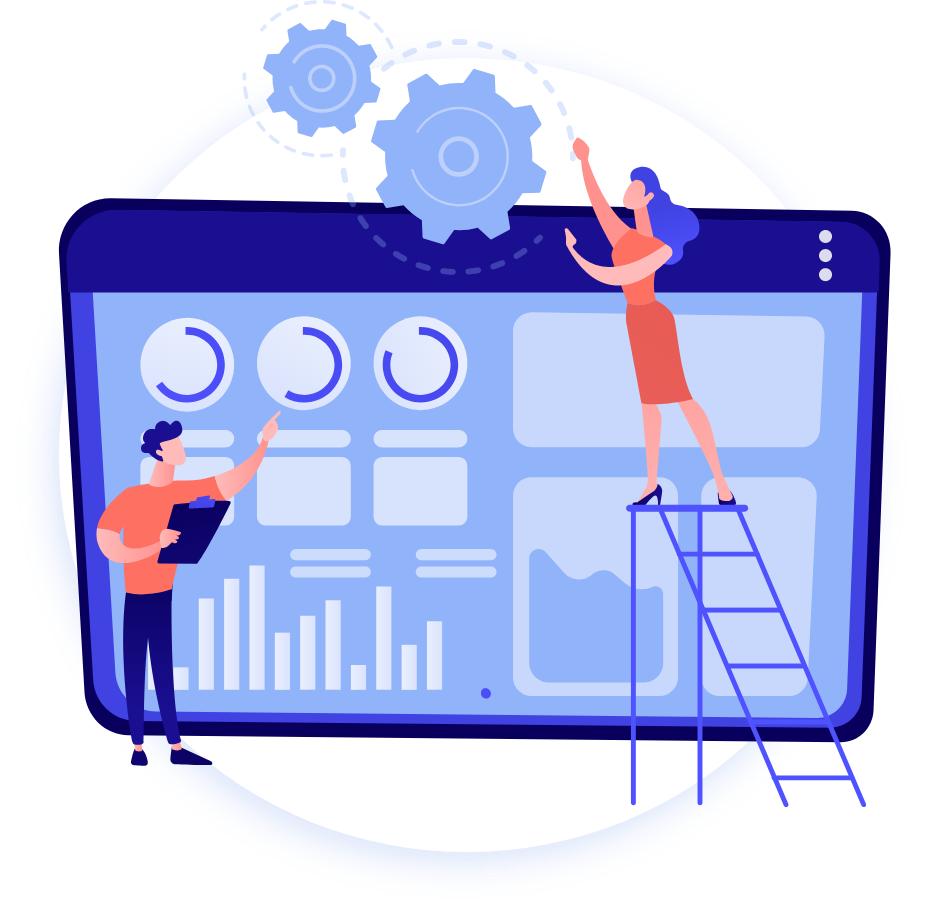 What do clients say about us?
Book Your FREE Performance Marketing Consultation
Ready to increase marketing ROI and revenue? Speak with a Brain about our performance marketing services today.
Performance marketing services FAQ
What is performance marketing?
Performance marketing is similar to PPC in that an advertiser will pay only when a specific action occurs, for example a lead or sale. Social media, search engine and affiliate marketing are commonly used for this type of advertising, but it often depends on the brand and target audience when it comes to deciding on specific channels within these categories. Performance marketing is a fantastic way to keep track of goals and measure results, but without the right techniques and strategies it can be difficult to get right. Get in touch with The Brains for a free performance marketing consultation. 
What is a performance marketing agency?
A standard performance marketing agency will provide some useful insight into where you should focus your marketing efforts depending on your business function and goals. They may suggest using sponsored content, social media advertising, affiliate marketing or another strategy. At The Brains, we offer more than basic guidance. We'll collaborate with you from start to finish to create an exciting, detailed campaign focussing on your short and long term goals. We'll conduct persona research, create exceptional content across all your ad platforms, manage your account and ensure reporting is consistent and helpful towards building your brand up to new heights.
Why do I need an agency to help with my performance marketing campaigns?
Working alongside an agency is the best way to see quick, reliable results that will generate profits. There is more to performance marketing than running a few simple ads – in order for a campaign to be effective you need a strategic, data-led approach, quality content, advertising specialists and reporting. Without these elements, you're unlikely to see results or ROI.
What does a performance marketing campaign cost?
The cost of paid performance marketing depends mostly on how many ads you wish to run and how frequently. It will also depend on the agency you choose, but you can rest assured that at The Brains we're committed to keeping your costs down and your success rates high. It's important to remember that however much you spend on a performance marketing campaign, you should be seeing at least twice that spend back in profits. We're proud to provide our clients with an average of 5x ROI. 
Can I successfully advertise on several performance marketing channels at once?
With the help of a professional agency, there's no limit to how much you can advertise if you have a reasonable budget. At The Brains, we specialise in PPC and online advertising across a range of social channels, and we also run Google AdWords campaigns. It's safe to say we're experts when it comes to paid performance marketing. Book a free consultation to find out more about our services and how we can help your business thrive.
Shouldn't I just run my own performance marketing campaigns, as it's cheaper?
DIY performance marketing works for some, but there's only a small chance you will see the results a professional agency can promise. Plus, with the help of an agency you'll have your campaign on its feet in much less time, giving you more opportunity to work on other aspects of your marketing strategy and tweak your campaign to make it the best it can be. At The Brains we also provide extensive reporting so that you can rest assured we're constantly working to improve your results across your campaign. Running your own performance marketing might be cheaper, but it certainly won't reap the same rewards an agency-led campaign will.
How do I generate ROI through performance marketing campaigns?
The first thing you'll need is a reliable, data-led agency to help you develop and manage your campaign. Once you've sealed the deal, the main focuses should be establishing target personas and creating a foolproof strategy to ensure consistent, targeted ads across all your primary channels. With an experienced agency on your side, a clear brand message and some cleverly crafted content, you'll be well on your way to achieving ROI.
Got questions or queries about our performance marketing services?