Expert PPC Advice That Will Give Your Business an Edge
How to set up powerful PPC campaigns and make them work for you
With PPC fast becoming one of the most profitable marketing mediums, there has never been a better time to get to grips with how it works. With expert knowledge under your belt, you can start generating more leads, increasing revenue and building brand awareness.
Here at The Brains, we've been running PPC campaigns that have consistently generated fantastic results for our clients, which is why we thought we'd share some valuable PPC advice regarding some of the methods that have proven highly successful. Sound interesting? Read on!
Expert PPC Advice That Will Give Your Business an Edge: Quick Start Guide
Need PPC advice from our Brainy agency?
The Brains is a specialist PPC agency that builds highly effective marketing strategies for clients across various industry sectors. Get in touch to find out how we can help you grow faster.
Setting up a powerful campaign: 5 key steps
In sharing our expert PPC advice with our clients, we always make sure to detail these 5 key steps. Take our advice on board and you'll be sure to generate brilliant PPC results.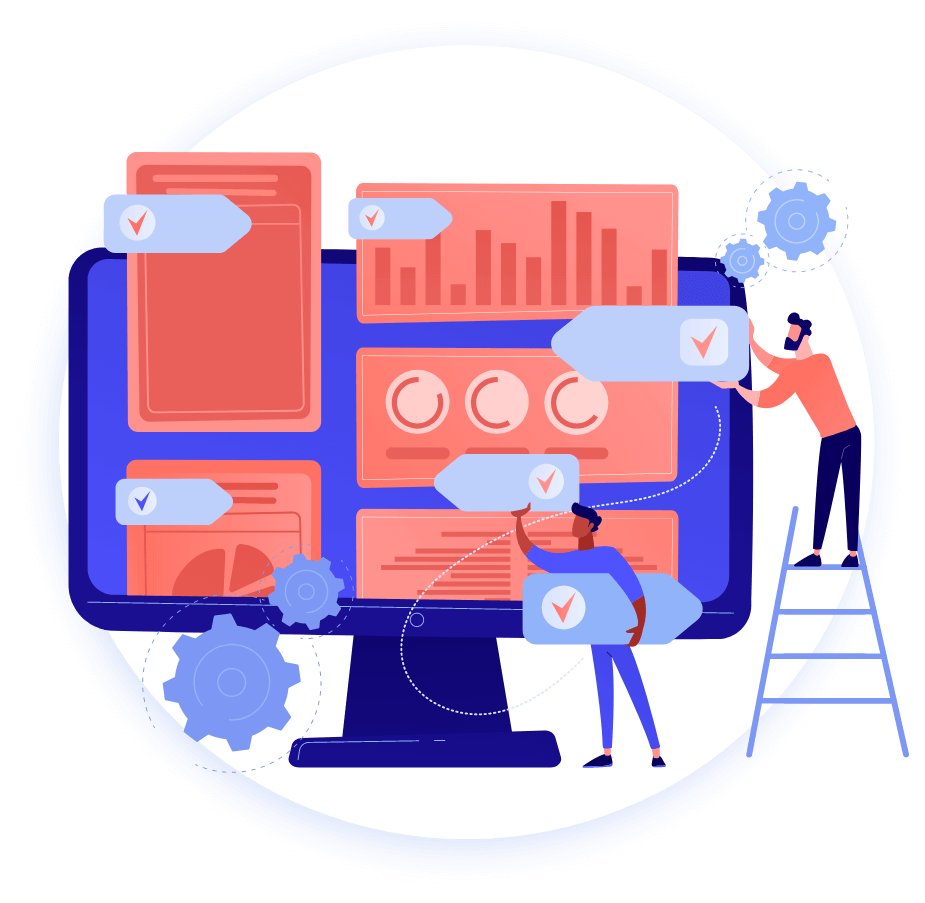 1. Set your goals
Before you start the bidding process, or begin writing the copy that will attract your prospects to your landing pages, it's vital that you establish your PPC campaign goals. Otherwise, you're going to have a hard time determining whether or not your campaigns are successful!
There are numerous metrics you can use to determine the success of your campaign later down the line. Whether you choose to focus on increased sales, traffic, leads or enquiries, establishing key goals will help you define what it is you want to achieve with your campaign, and can also help you stay within your budget if things don't quite go your way. 
2. Optimise your website
No matter how well managed your PPC ads are, if they lead back to a website that is hard to navigate or doesn't serve the needs of your prospects, you are likely going to have a high bounce rate. This means your prospects will likely go straight to one of your competitors.
It definitely pays to invest some time and money to ensure that your website facilitates conversions and a seamless user experience (UX). A few things to consider are site speed, page loading times, site navigation, and clear CTAs – all of which will no doubt help improve your ROI. For assistance with website design and development, contact our Brains.
3. Create a bidding strategy
Now that you have laser-focused goals and a website primed to create conversions, it's time to start thinking about your bidding strategy. With this, there are two major things to consider: manual and automated.

If you're on a small budget or new to the world of PPC, our PPC advice is to start by using manual bidding. This allows you to cap your budget and keep a closer eye on things. Alternatively, by automating your bidding, you can free yourself up to focus on other areas of your business. Those with slightly more advanced PPC knowledge tend to leave their bidding processes to this automated system, although it will mean that you might have to spend a little more upfront.
4. Start writing your ads
Arguably the most crucial aspect of your PPC campaign is the ad itself. If your ad is poorly written or fails to entice your prospects to click, everything else will have been for nothing.

A few important things to remember when creating your ads are that you only have one or two sentences to convince people to click. With this in mind, try to focus on how you can provide your prospects with something of value that they can't find anywhere else. For more information and advice about writing successful PPC ads, take a look at this blog post.
5. Create a clear CTA (call to action)
The final thing you'll need to do to set up your PPC campaign is to create a powerful, clear CTA. Without this, your prospects will be unlikely to click through. Your CTA doesn't have to be overly complex; all it needs is to be irresistible!

Choosing the best keywords for your campaigns
Much like its counterpart SEO, the core of any successful PPC campaign is centred around keyword research and determining what types of keywords and phrases your target audience will be using when they search online. Fortunately, there are several techniques you can try when it comes to discovering what your prospects will be typing into the search bar! Here are a few of our Brainy favourites:
Start simple
While this technique might not seem technical, starting out by brainstorming around keywords and phrases is a great starting point. It really is as simple as grabbing a pen and paper and jotting down words and phrases associated with your business! Get your heads together in your company and you'll be amazed at what you can come up with.
In addition, it can also help to break up your keywords into groups. For example,  tagging your company name onto keywords can be a great way to ensure that people associate your brand with the product or service you offer. You can even look to rank for your competitor's keywords, which will help bring in traffic from people searching around your competition.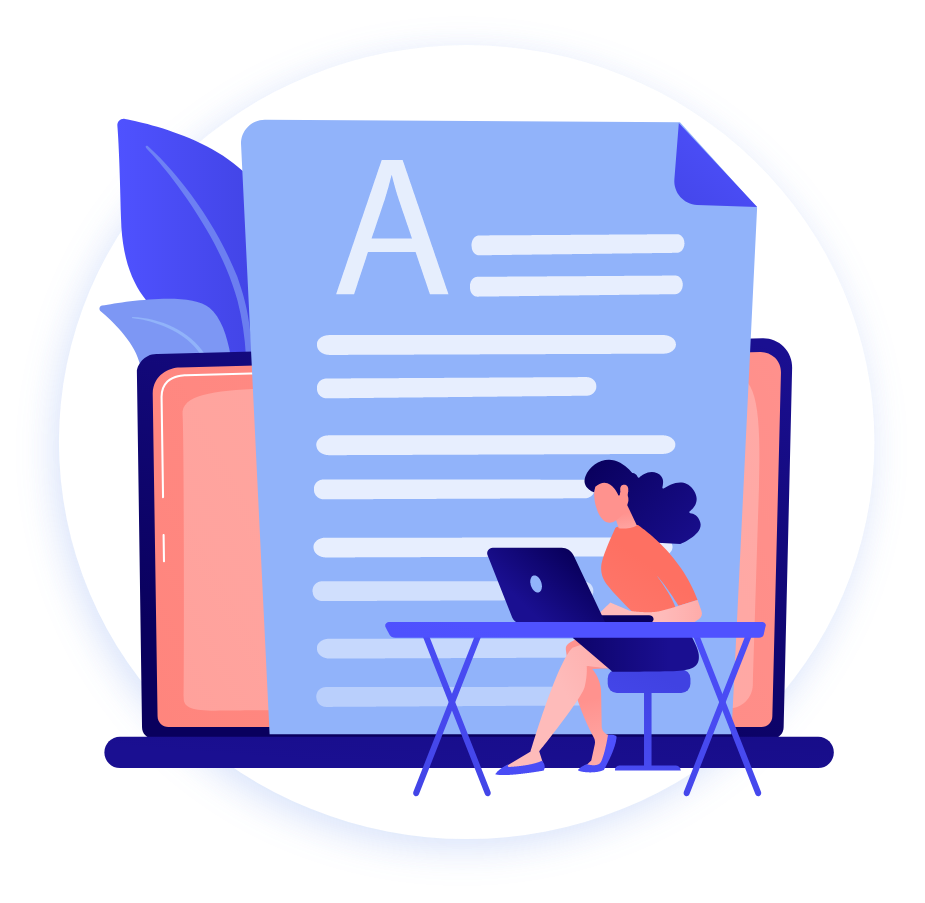 Get specific
Once you've collected some of the main keywords that match the products or services that your business offers, start looking at your business from the perspective of your potential customers. What specific keywords will they be using to find your products or services? 
It may be the case that prospects don't know enough about you, or even your competitors. However, they may have an idea of the specific product/service they are looking for, which can help determine your keywords. If, for example, you are a mental healthcare service provider, you might want to start looking at technical terms associated with the types of treatments your practice provides.
Invest in keyword research tools
You undoubtedly have a deep understanding of your industry and the key terms associated with it, but if you want to be laser-focused on your target audience's search habits, it's a great idea to invest in some form of keyword research tool. 
An excellent place to start is with SEO tools such as SEMrush or Ahrefs that allow you to pool your keywords onto one easy-to-manage system. Here, you can see which terms have the highest search volume and keyword difficulty. SEMrush and Ahrefs also allow you to monitor your competitors and which keywords they are ranking for.
Although these tools are primarily for SEO, there are a lot of crossovers into PPC. So, if you're looking to get that extra edge, they're definitely worth the investment and will help you choose the most cost-effective terms for your next campaign.
Finding a target audience and choosing the right channels
Identifying your target audience and understanding their online behaviour is one of the most vital aspects of any PPC campaign, and will likely determine your CPL (cost-per-lead) and ROI.
Although metrics like CTR (click-through rate) are important, you need to remember that if your clicks aren't resulting in conversions, your ad budget is being wasted. So, it's vital that you invest some time and energy into distinguishing who is most likely to convert once they've arrived at your website.
Here are a few simple tips that will go a long way in helping you identify your ideal PPC target audience and determine what channels are right for your campaign: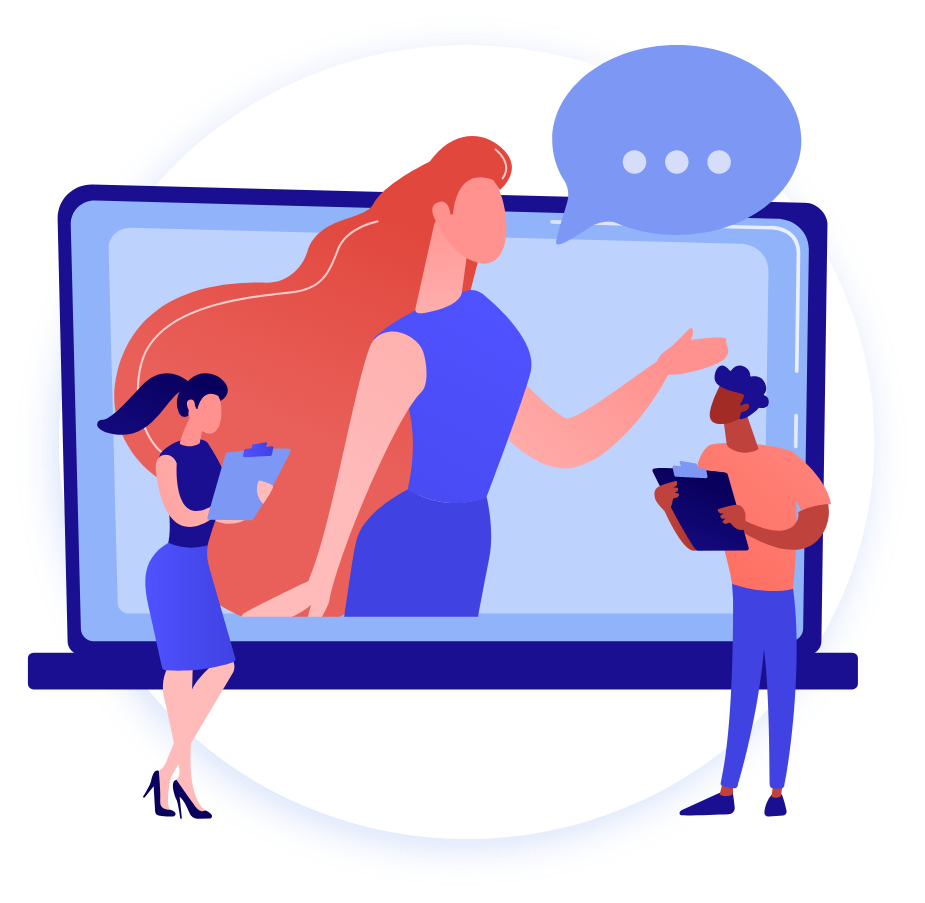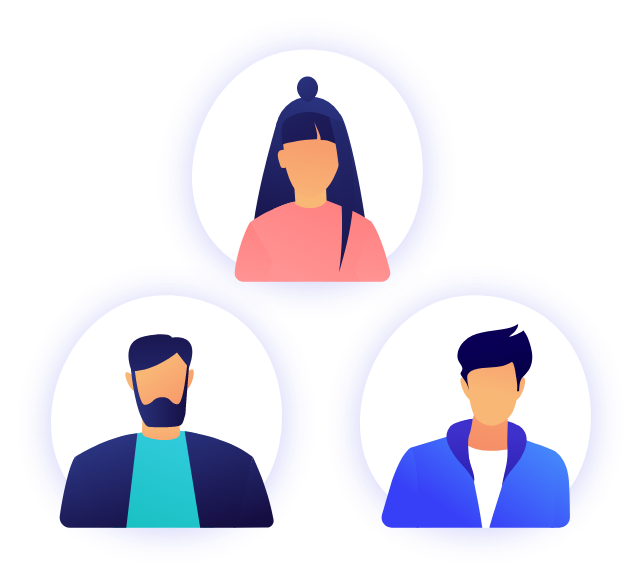 Analyse your existing customers
As simple as this sounds, there's a lot to be said for looking at your existing client base to find out more about your target audience. An excellent way to do this is by taking a deep dive into your analytics to see where your customers come from (both online and geographically). With this information, you can start to craft your PPC ads based on your existing data.

Create marketing personas 
Marketing personas will help you identify the sorts of people interested in your business and help determine which channels will be best to attract your prospects to your landing pages. The beauty of marketing personas is that they are relatively simple and cheap to produce, and they allow you to get a much deeper insight into the types of people you are looking to attract.

Consider different forms of PPC advertising
Although Google's PPC advertising services are by far the most popular, there are many other types of paid advertising services that can produce fantastic results, including:
Here at The Brains, we have a team of PPC specialists running hundreds of successful paid advertising campaigns across these different mediums. If you'd like to know more about which types of paid advertising are right for your business, why not book a free consultation?
Utilise social media advertising services
Given that most people around the globe use some form of social media, sites such as Linkedin, Facebook, and Instagram can provide fantastic opportunities to reach new prospects. In addition, these sites offer excellent filter options that allow you pinpoint people who may have an interest in your business which will ultimately lead to a lower CPL.

How to write ad copy and why you should A/B test it
Writing ad copy for your PPC ads is no easy task, and it can take years to get to grips with how to write copy that will attract clicks that will ultimately lead to conversions. As previously mentioned, you only have a sentence or two to encourage your prospects to click on your ad, so it's essential to make each word count and provide users with a reason to choose you over your competitors.
However, if you want to understand what aspects of your ad are working and which aren't, A/B testing is the answer. A/B testing ( sometimes referred to as "split testing") allows you to monitor how your audience responds to your ad copy by displaying two versions to them that have slight variations. 
When it comes to PPC ads, there are several different elements you can run through A/B testing, namely:
Keywords

Headline

Body

Length

Link
All of these elements will have an impact on whether your prospects decide to click through or not, so it's essential to check all of them to ensure you get the right blend. 
When carrying out A/B testing on your ads, it's important to keep a record of each performance to ensure nothing slips through the cracks. Often businesses might discard all their copy for a single ad simply because it slightly underperformed, rather than checking which aspects were affecting it and replacing the copy for that section.
To help you hit the ground running with A/B testing, here's some quick PPC advice from our experts!
Test one thing at a time to allow yourself to pinpoint what works and what doesn't

Continuously test your ads to ensure that you maximise results

Make sure you let your tests run for long enough to ensure your data is giving you accurate results. Often, it can take a few hundred impressions before you have a good understanding of how your ads are performing.   
The marketing funnel approach and why you need it
Similar to most areas of content marketing, PPC campaigns work best when a marketing funnel approach is used. As we always say, "one size doesn't fit all", so there's no point running the same PPC ads over and over to customers at different stages of the sales journey. For instance, customers who are close to purchasing have no need for an ad that aims at spreading awareness – these will only be ignored. If you want to create laser-focused PPC ads that will target your prospects at each stage of the marketing funnel and move them closer to a conversion, it's essential to map out each stage of the buyer's journey.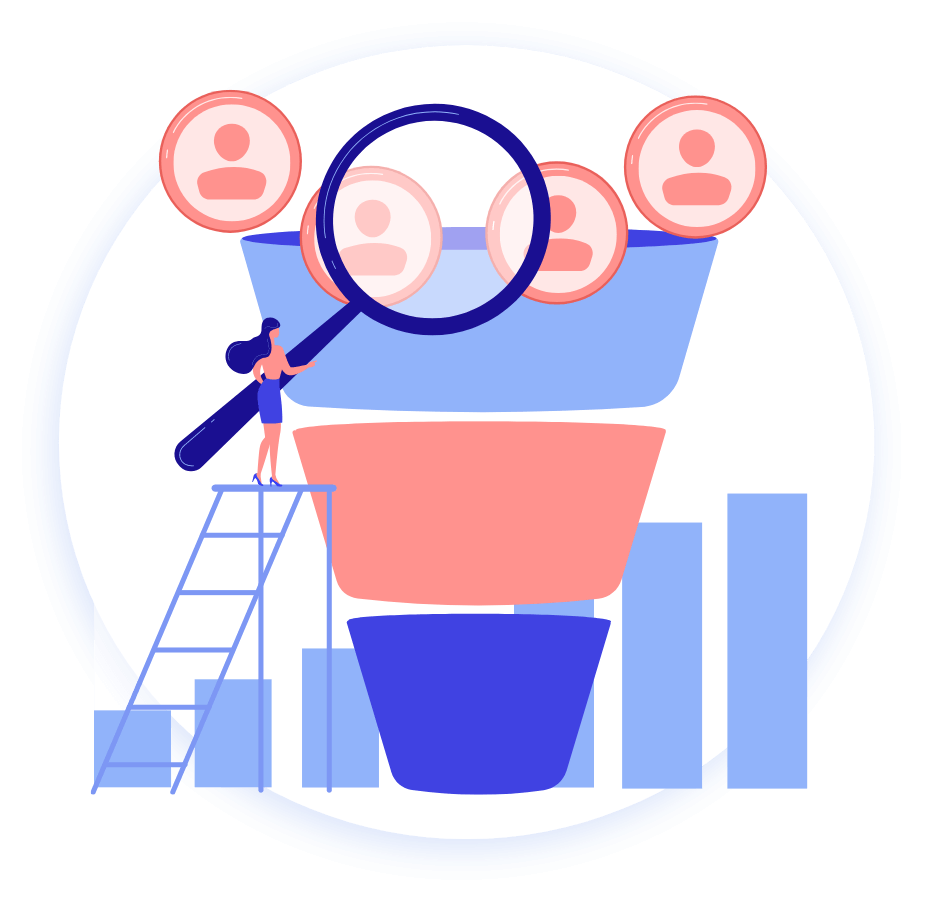 Marketing funnels can be broken down into three main stages:
The awareness stage

The education stage

The decision stage
The ads that you create for each stage should aim at addressing the customer's unique needs depending on their stage. For example, your ads at the awareness stage should not be overly salesy. Instead, they should focus on bringing attention to your business and help familiarise your prospects with what you have to offer.
Here are some quick tips on building effective PPC marketing funnels:
Set goals, KPIs and metrics for each stage of your funnel to help you measure success. For example, if you're creating ads for the awareness stage, you could measure how many people visited your landing page from these ads, and subsequently clicked through to your product or service page.

Use different keywords for different stages. Prospects at the awareness stage might not be as familiar with technical terms associated with your industry as those at the decision stage, so it's important to use language your prospects will understand. 

Focus on retaining your clients by running PPC ads to customers who have already made a purchase and are considering coming back to make another. It's important to remember that the sales funnel isn't over after just one purchase!
Hire A Specialist PPC Agency
If you've found this PPC advice blog interesting and want to get started building a campaign that will bring in more traffic, revenue and high-quality leads, contact The Brains! Our award-winning PPC specialists have worked on hundreds of successful PPC campaigns that have seen our clients generate unbeatable ROI.
Our experts have revolutionised the way businesses carry out automated PPC campaigns, helping them achieve fantastic results without spending excessive amounts of time manually managing their campaigns.
Ready to schedule a free digital marketing consultation?